Lifted Ford Trucks for Sale with Delivery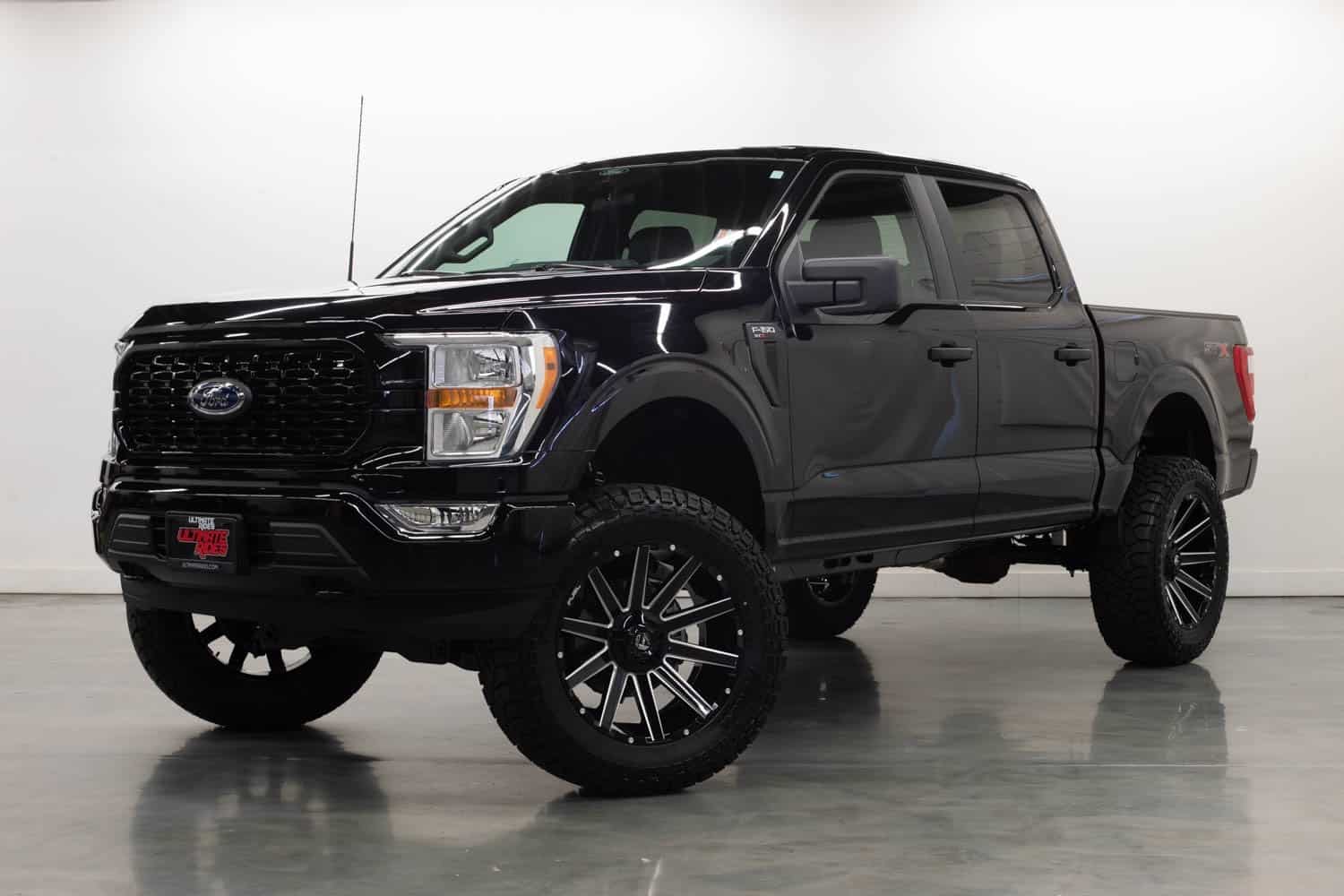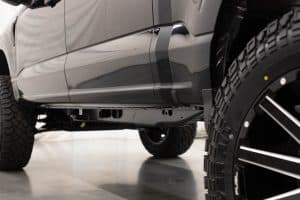 Lifted Ford Trucks for Sale at

Ultimate Rides
In today's day and age, it's not always easy finding the right vehicle for sale. This may be especially difficult if you're looking for a custom truck from Ford. Thankfully there's a solution. When you shop with Ultimate Rides, you won't only have access to top-notch custom trucks, but we'll be able to ship them to you wherever you live.
If this sounds intriguing, you should know that that's only the beginning. At Ultimate Rides, we put the vehicle and the customer first, in every way we can. Read through this guide to learn about how simple our shipping process is, the countless ways in which you can customize your next ride, and so much more. When you're done, we encourage you to get in contact with our team if you have any questions. We'll be happy to help you out with lifted Ford trucks for sale and plenty more!
Easy and Fast

Vehicle Shipping
The thing that makes our vehicles accessible to drivers across the United States is our delivery. We know that many people simply don't have a reliable custom shop in their area, let alone a dealership that specializes in custom rides. It's fair to say that we're very proud of the work our team does, and we want to share it with as many people as we can. That's why we've made it so easy to order from us. These days, more than half of our business is done with people from outside the Chicago area.
Our shipping process is incredibly easy. We encourage you to start by browsing the inventory on our website, or you can go straight into giving us a call and we can walk you through our options. A member of the Ultimate Rides staff will provide any details you require on our vehicles. You'll also still have a chance to customize your ride even when you order over the phone.
When you come to a final decision on what you'd like, we can start getting into financing. You'll be able to choose if you'd rather pay for shipping now, or include the cost in your financing deal. This allows you to pay it off little by little, only increasing your monthly payment by a small amount. This makes shipping much more affordable, opening it up to many of our customers.
From there, we'll get right to work. As soon as your vehicle is ready we will ship it out. You can expect it to arrive within a week! Have any questions? Go ahead and call Ultimate Rides for some answers.
The Lift Center: A Whole World of

Customization
The Ultimate Rides lift center is what helps set our vehicles apart from anything else out there. We have a team of technicians with tons of experience, and most importantly a passion for custom rides. Just take a look at our inventory and you should quickly see what we mean. Many of our vehicles feature suspension lifts, but that's just the start. There's almost no limit to how we can customize your next vehicle.
Any time someone buys a car, truck or SUV from us, they'll have the option of customizing it before we send it out. You can choose to alter the suspension, add on any extra accessories, new rims or tires, an interior upgrade, or any of the other customizations we can offer. Just like with our shipping, you can choose if you'd rather pay for it now, or include it in your financing.
Our lift center is open to the public too! If you live within driving distance of the Chicago area, we encourage you to make an appointment with our team. Drivers who don't feel ready to buy their next vehicle can still upgrade their current one. We'll get your vehicle back to you as quickly as possible, with any of the upgrades you asked for.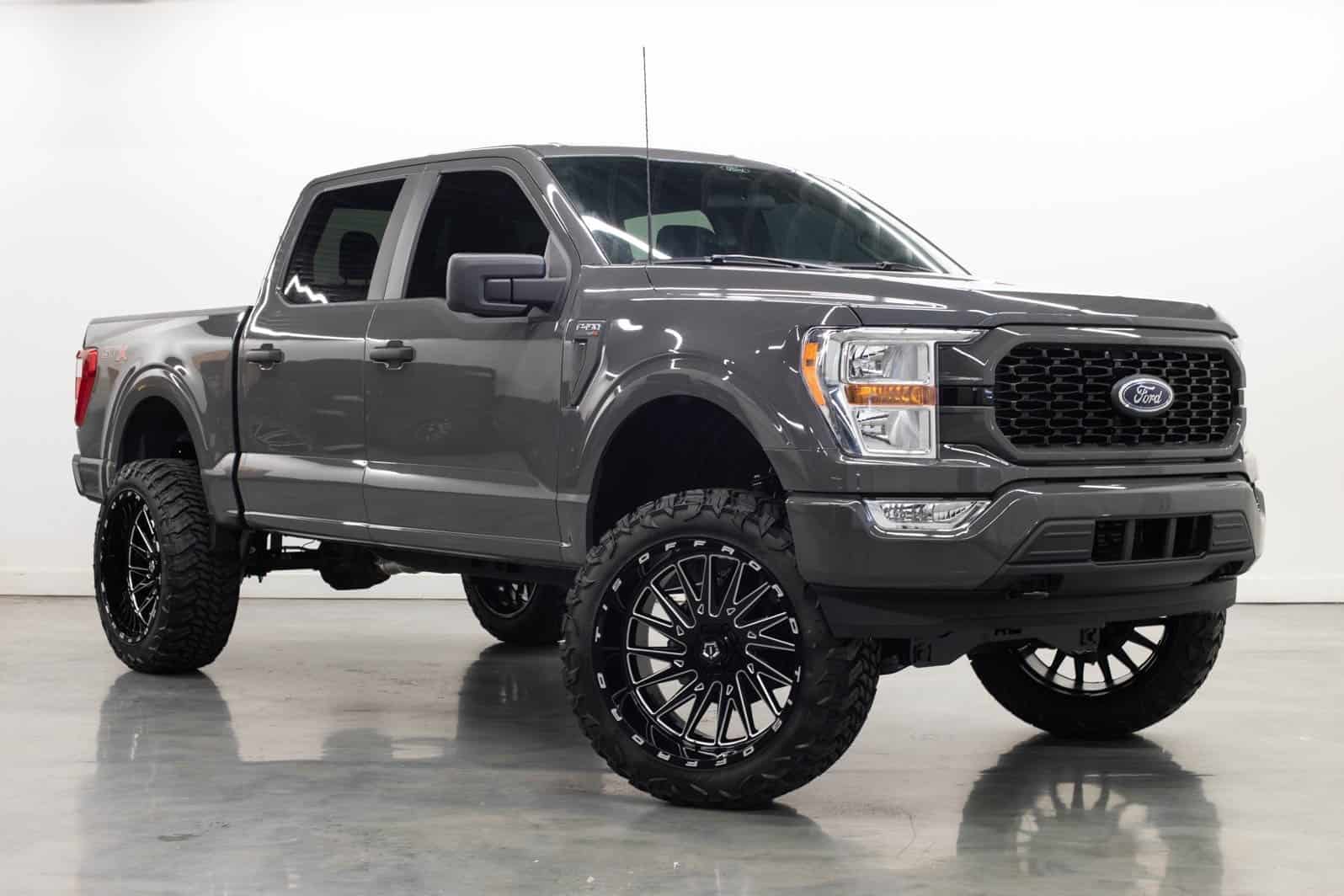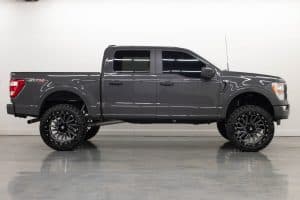 Available in the
Lift Center
It would be impossible to cover everything we can offer in our lift center here. We'll share some of the most popular upgrades on lifted Ford trucks for sale, and you can feel free to call us if you would like to hear more options. It goes without saying that a suspension lift is the first upgrade that comes to mind. Nothing goes better with a lift kit than a pair of running boards and some larger wheels. Plus you'll need some new custom tires for those wheels. All of that can be found here at Ultimate Rides.
Does your truck feature halogen headlights? It may be time for an LED upgrade. If you'd like to get the most out of your engine, we might recommend a performance chip, giving you more control behind the wheel. This is just a small sample of what we can offer. Give Ultimate Rides a call and we'll get into even more detail for you.
Customer Service Looking Out

for You
It's probably no secret that the auto sales industry has a pretty negative reputation for customer service. That's something that bothers us here at Ultimate Rides. Since the very beginning, we've been out to change that. We're a family business, and we feel strongly that no matter how large we grow, we keep that small business mentality. Every customer who walks through our doors or speaks with us over the phone is treated with great care. You're a VIP to us, no matter if you're calling with a simple question or you're a repeat customer. At Ultimate Rides, our goal isn't to extract as much money from you as possible. Instead, we truly want to help you find your perfect vehicle. For us, the key to success is making sure every customer is satisfied.
We'll even go above and beyond to make sure that happens. Is there a specific vehicle you're searching for? If we don't have it in stock, with a small deposit we'll have our team go out and find one for you. We'll bring it back to our HQ and upgrade it if you'd like (or sell it to you as-is). That's just one of the many ways in which we aim to go out of our way to make sure you're happy. If you're thinking about buying your next vehicle soon, as you know you want only the best, we hope you'll get in touch with us. You have our word we'll do everything we can to match you up with your ideal lifted Ford trucks for sale.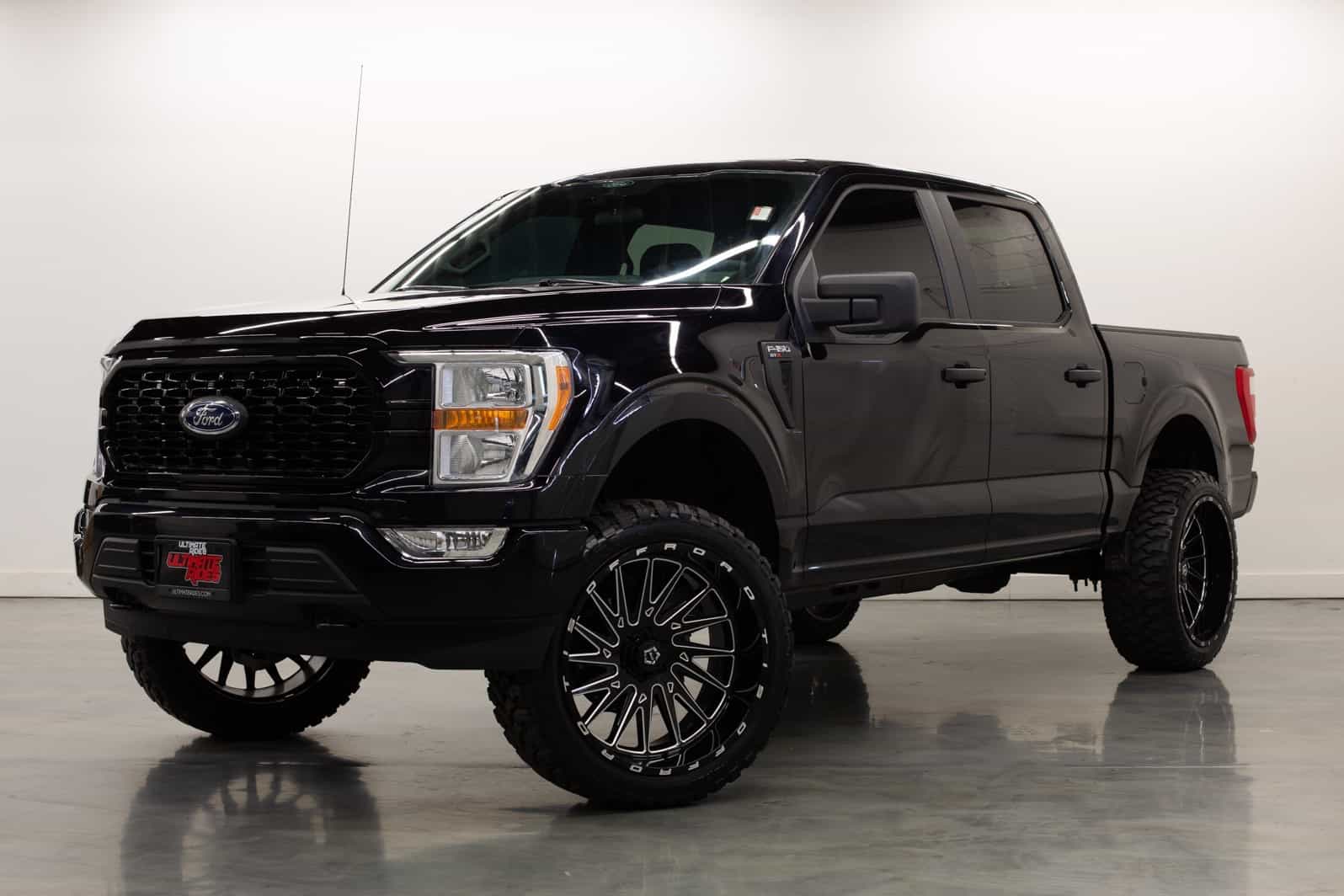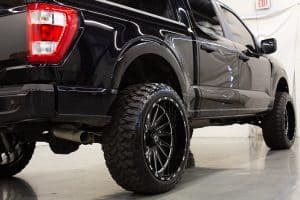 Handpicked Vehicles: Rust-Free and

Ready to Drive
When you shop at Ultimate Rides, you'll only find rust-free vehicles. Our used models are hand-selected for their quality. Inside and out, there are only clean vehicles here. This process isn't always easy, as we're located in the heart of the Midwest. That means we get plenty of snow, as well as salt on the roads. Those two things are a combination that can quickly lead to rust, making it very common in this region. Because of that, we send our buyers out to warmer climates, where they can find vehicles in better shape. We bring them back here, get them ready for you, and list them in our inventory.
Every vehicle is inspected before we put it up for sale. While you'll find that our prices may be somewhat higher than your local used auto dealer, you're getting only the best from Ultimate Rides. Not only do our cars, trucks and SUVs feature a number of custom modifications, but they're also the highest quality options out there.
What to Know about Driving a

Lifted Truck
If you've never driven a lifted truck before, you may be wondering what the biggest differences from a standard vehicle are. It can be tough to put into words, but you'll definitely feel a change once you're behind the wheel. It should just take a short time before you're used to the change. Once you are, it can be difficult to go back to driving a regular truck.
The main thing you need to know is that your center of gravity is going to be higher. This means you should be more careful when making turns, making sure to slow down. Otherwise there is a chance of flipping your truck. As long as you follow standard safety precautions on the road, however, there is nothing to worry about. In fact, being higher off the ground can help you spot accidents and other hazards before you normally would have!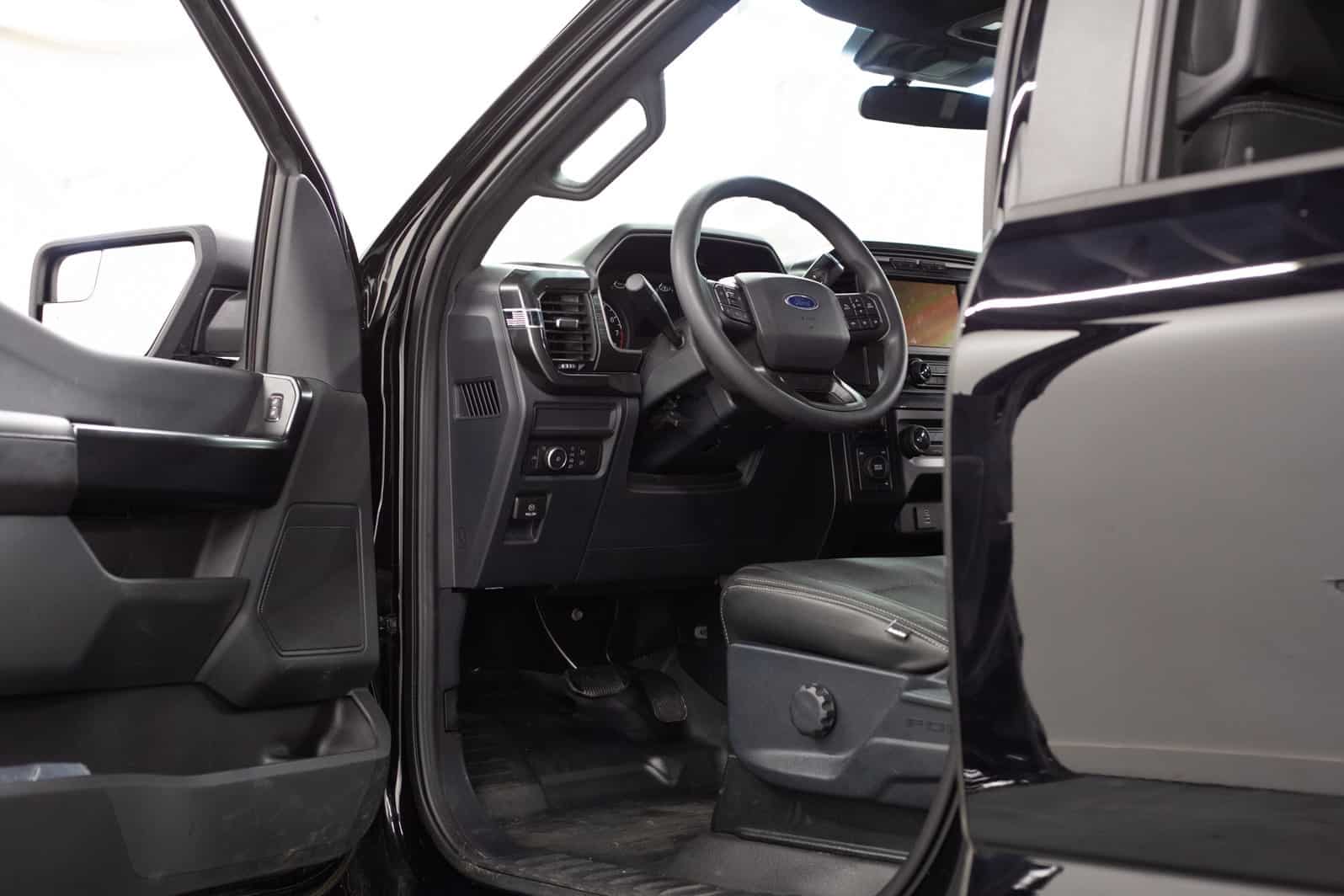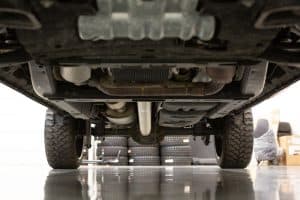 We Offer Maintenance, Detailing and

Trustworthy Repairs
Choosing an auto mechanic can be hard. If you haven't been personally screwed over in the past, you most likely know someone who has. It's important to do your homework to find a team you can trust. Here at Ultimate Rides, we offer quality vehicle service with high standards. Take a look at our reviews online, and you'll see we mean it.
Whether you're in need of a basic tune-up or oil change, or you're having major problems with your engine or transmission, we're confident that we can help. Additionally, if you need your vehicle looking great for a special occasion, you can count on us to get it done.
Just give Ultimate Rides a call and we'll schedule an appointment for you. If you need to have your vehicle towed here, just let us know when to expect it. Our technicians are knowledgeable, hard-working, and get the job done quickly but with precision. Remember us the next time you have vehicle troubles and we'll take care of it.
The Best Place to Find

Lifted Ford Trucks for Sale
Does it sound like Ultimate Rides may be able to help you in some way? We have lifted Ford trucks for sale and a whole lot more. If you're in the Chicago area, we encourage you to stop by and see us. Our office is located at 38 W. Division St., Coal City, IL 60416. We'll also be here to help you out over the phone, no matter where you live. Call us at 815-634-3900 to speak to a friendly member of the Ultimate Rides team today. We believe we can help you find or build the truck of your dreams.
---
Two Brothers With a Dream

,

Building The Best Ultimate Rides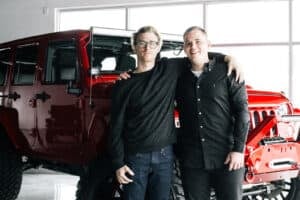 Ultimate Rides consists of two brothers who have been buying and selling custom vehicles for over ten years. Selling lifted trucks by day and writing these awesome reviews by night! They started their Ultimate Rides journey with a third brother Jake, who was a big part of building the business they have today. In 2016 Jake passed away and losing their brother was the hardest thing they ever had to deal with. Even though they had a tragic loss they plan to continue to set a new trend for the auto industry, keeping customers number one. Pushing the envelope on the lifted truck market, these guys love researching and learning about everything in the auto industry!
 — Nick and Alex Bulanda, Founders of Ultimate Rides