How Much Does a Lift Kit Cost?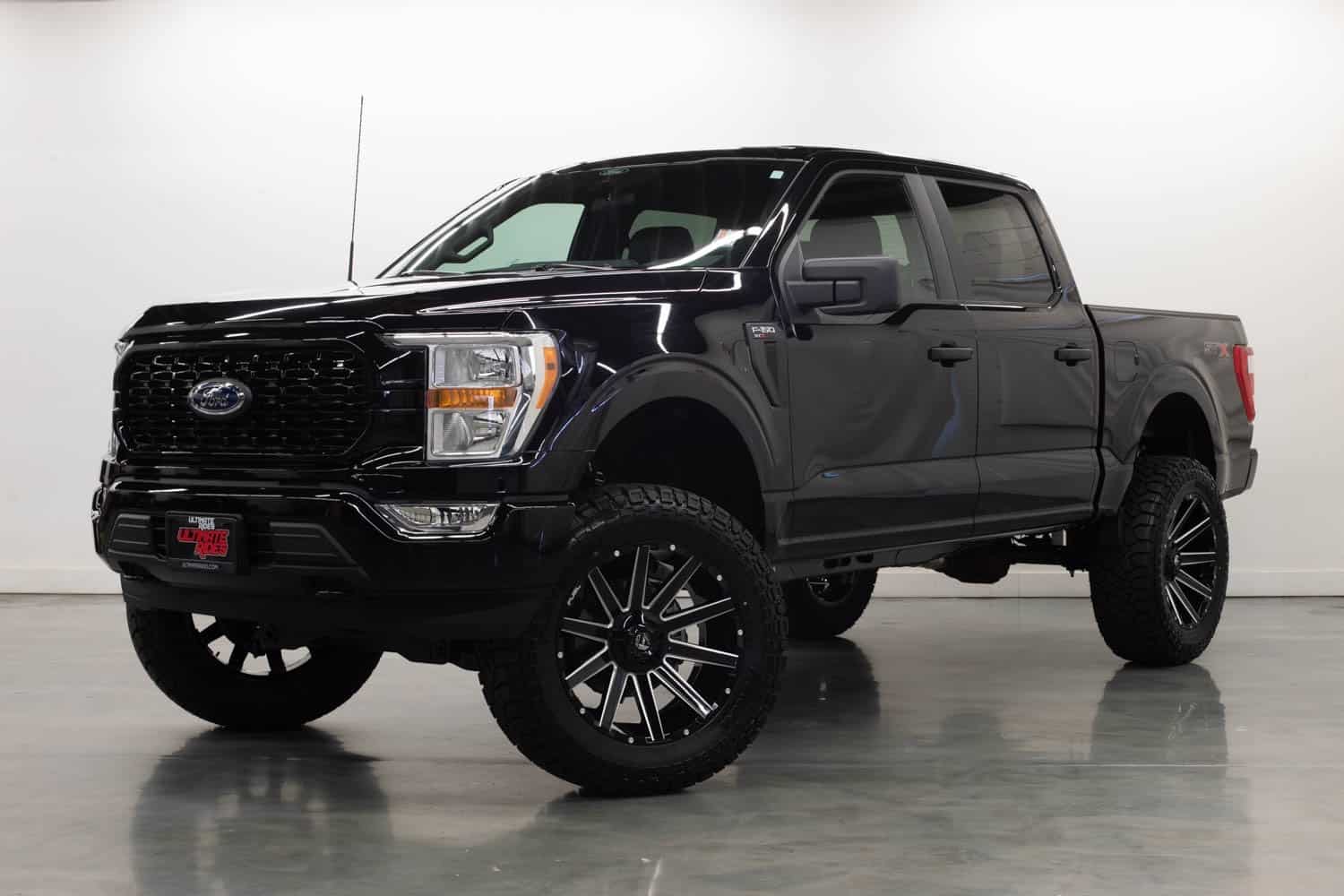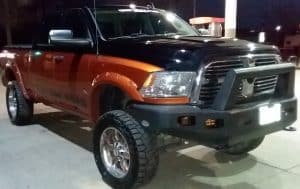 How Much Does a Lift Kit Cost:

Your Questions Answered
There are a few questions that we hear often at Ultimate Rides. One of the most common is: How much does a lift kit cost? There's no one easy answer, but in this guide that's one of the many questions we'll address. If you're thinking about installing a lift kit on your vehicle, or considering buying one with a lift kit already installed, this information should be helpful to you.
After our questions, be sure to stick around to learn more about Ultimate Rides. We are very confident that we can match you up with the truck, SUV or car of your dreams. Plus, we'll even be able to ship it straight to your home!
Q: How much does a lift kit cost?
A: This totally depends on the type of lift kit you decide to buy. The two main varieties are body lift kits and suspension lift kits, though there are other subsets as well. A body lift kit is going to be cheaper, usually costing you somewhere in the range of $100-$400 without accounting for installation. Suspension lift kits are going to vary in price, but they'll almost always be more expensive than a body lift kit. How much does a lift kit cost when you opt for suspension? With professional installation, you can expect to spend at least $1,000 and likely a good deal more than that if you want the best.
Q: What's the difference between a body lift and a suspension lift?
A: A body lift kit will utilize spacers, coil springs, or something similar to physically raise up the body of your vehicle. This won't affect your vehicle's suspensions, and this has a variety of consequences. For one, you'll almost always feel a shift in the way your vehicle drives. While that's not necessarily a deal breaker, it will mean you'll have to adjust to the new handling. Most body kits won't get you higher than 3 or 4 inches, which is something to keep in mind as well. However, if you're looking for a basic lift and want to save money, they're the route to go. Plus, some options can even be installed at home with relative ease.
Suspension lifts, while costly, offer a higher quality ride. You'll find more ground clearance, smoother handling with a factory feel, and many different height options. Installing these kits is much more difficult, and usually requires the right equipment to do the job well. However, the end result certainly feels better. It's just a matter of how much you're willing to spend.
Q: Will a lift kit affect my gas mileage?
A: In short, yes. The extent to which this is true depends on a number of factors though. Some kits may offer better gas mileage than others, and the tires you install will play an important role as well. We encourage you to contact a professional if you want more specific details. We'll hear what kind of setup you're working with, and what you're thinking about upgrading to, and we can give you our opinion on how it'll change your fuel consumption.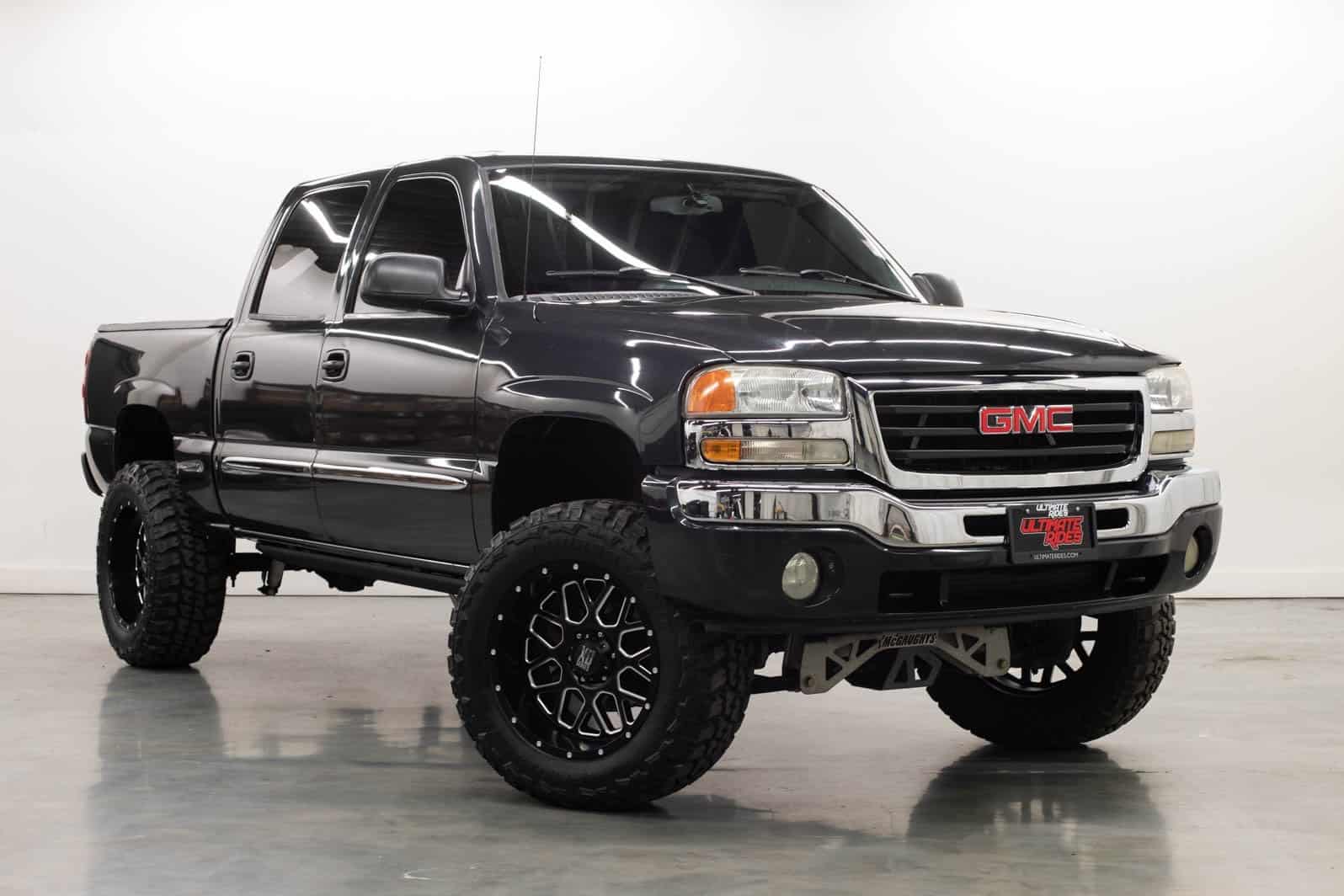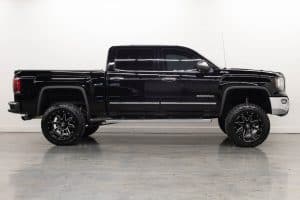 Q: Can I install a lift kit at home?
A: This depends on the type of lift kit you choose, what kind of tools you have at home, and your experience level with this kind of work. Some basic body lift kits are relatively easy to install, and a newcomer should be able to handle it in an afternoon with the right tools. However, once you start getting into more advanced kits, especially suspension lift kits, the threshold becomes much higher. At this point, we recommend everyone except the most experienced home mechanics take their vehicle in for professional installation.
Q: What is a leveling kit?
A: Leveling kits are a specific type of lift kit with one focus: evening out your front and rear end. It's incredibly common for suspension, especially in trucks, to sag towards the front end. Many vehicles even feature this right when they come off the lot, and the problem often grows worse over time. A leveling lift kit will take care of that, providing you with an even look for your truck or SUV. It's most often a body lift kit that only is installed in the front or rear, though you may find suspension leveling kits out there too.
Q: Will a lift kit affect my handling or ride quality?
A: In some way or another, most likely. However, this isn't the problem that many online make it out to be. First of all, the better lift kit and installation you go with, the less change you'll feel. In the vast majority of cases, if there is any change at all, you'll just have to slightly adjust the way you drive to get used to this new feeling. If you opt for at-home installation with a cheap lift kit, it should be no surprise that your truck doesn't handle quite as well as it used to. That's simply a side effect of going with the cheaper option, but most drivers don't have a hard time getting used to it.
---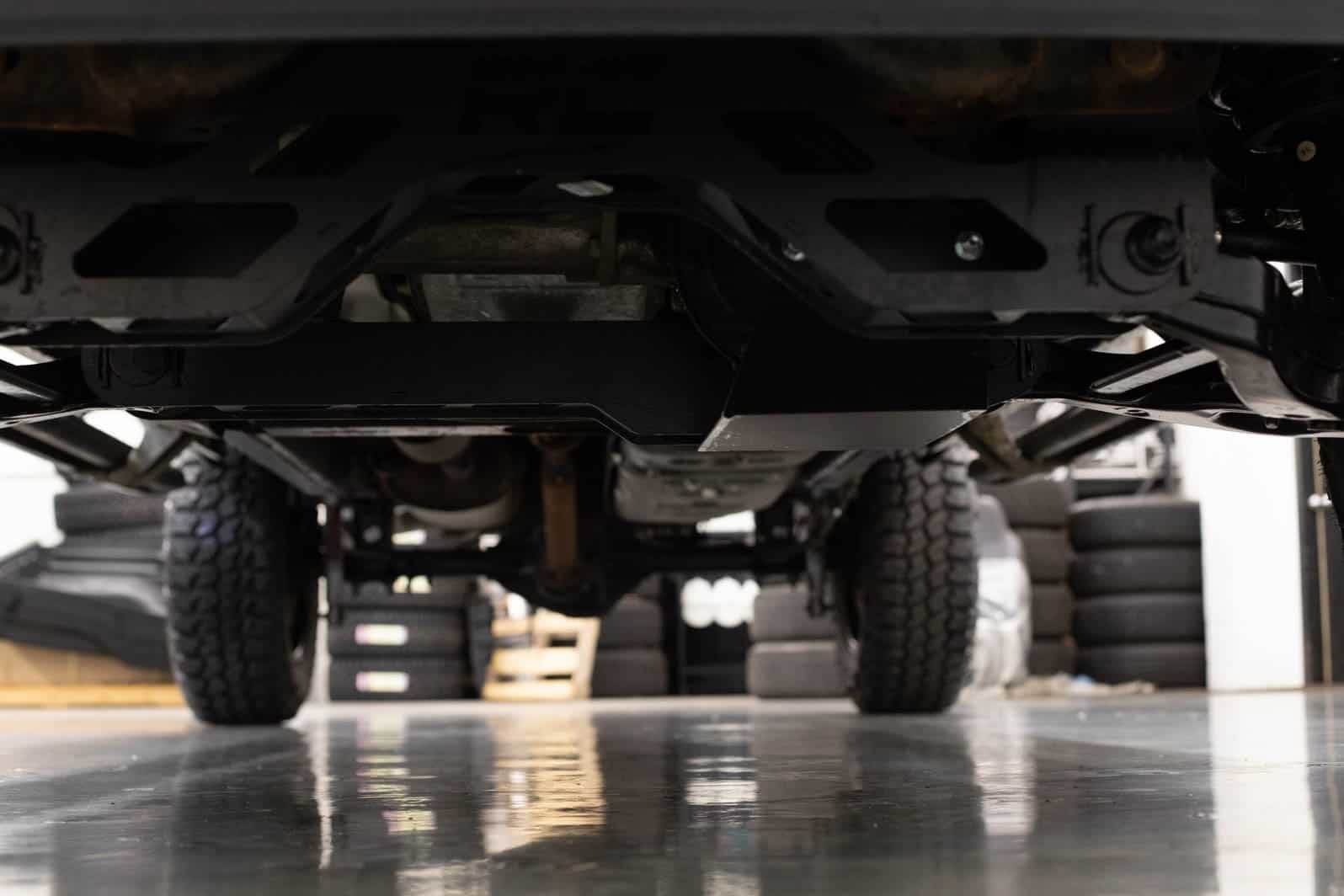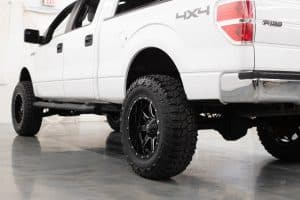 Ultimate Rides: Your

Lifted Truck Destination
Now that we've got some of your pressing questions out of the way, it feels like a good time to offer up some details on Ultimate Rides. We're an auto dealership based out of the Chicago area, providing custom rides to drivers around the United States. That's because we have a quick and reliable shipping service that ensures you can get your vehicle within a week from when it's ready. Read a little bit more about us and decide if we're the right place for you to find your next vehicle, or maybe even where you can upgrade your current one!
Custom Vehicles Built

Right Here
We have our own lift center where we upgrade the majority of our inventory. Take a look at the trucks, SUVs and cars for sale at Ultimate Rides. You should notice lift kits, custom rims, running boards and much more. We can even offer a new interior for a vehicle. Whatever you're looking for when it comes to customizing rides, we can help.
Any time you buy a vehicle from our inventory, we'll give you a chance to send it over to our lift center. There we can install any upgrades you'd like before we ship the vehicle out (or before you pick it up). Drivers will even be able to finance the cost of these services, making sure it's included in their monthly vehicle payments.
Our lift center is open to the public as well. If you live in the greater Chicago area or within driving distance and want us to mod your vehicle, just give our office a call. We'll be able to set you up with an appointment, and it won't be long before you feel like you're driving something completely new.
Shipping Available

Around the Country
If you're interested in our shipping, we'll be happy to tell you more. We can take care of the entire buying process over the phone, so just start by browsing the inventory here on our website. When you're ready, give us a call. Someone from the Ultimate Rides team will go over further details with you. Once you've made your final decision, we'll be able to handle all the financing there on the phone, and our team will make sure the terms make complete sense. You'll be able to decide if you'd rather finance the cost of shipping, or pay for it upfront. From there, we'll get your vehicle ready and send it out to you!
Would you like to hear more? Want more specifics on how much does a lift kit cost? You can get in touch with Ultimate Rides by calling 815-634-3900. Our office is located about an hour south of Chicago. Visit us at 38 W. Division St., Coal City, IL 60416.
---
Two Brothers With a Dream

,

Building The Best Ultimate Rides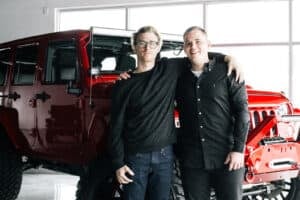 Ultimate Rides consists of two brothers who have been buying and selling custom vehicles for over ten years. Selling lifted trucks by day and writing these awesome reviews by night! They started their Ultimate Rides journey with a third brother Jake, who was a big part of building the business they have today. In 2016 Jake passed away and losing their brother was the hardest thing they ever had to deal with. Even though they had a tragic loss they plan to continue to set a new trend for the auto industry, keeping customers number one. Pushing the envelope on the lifted truck market, these guys love researching and learning about everything in the auto industry!
 — Nick and Alex Bulanda, Founders of Ultimate Rides