How to Connect your Phone to a Jeep Wrangler: Setup Tips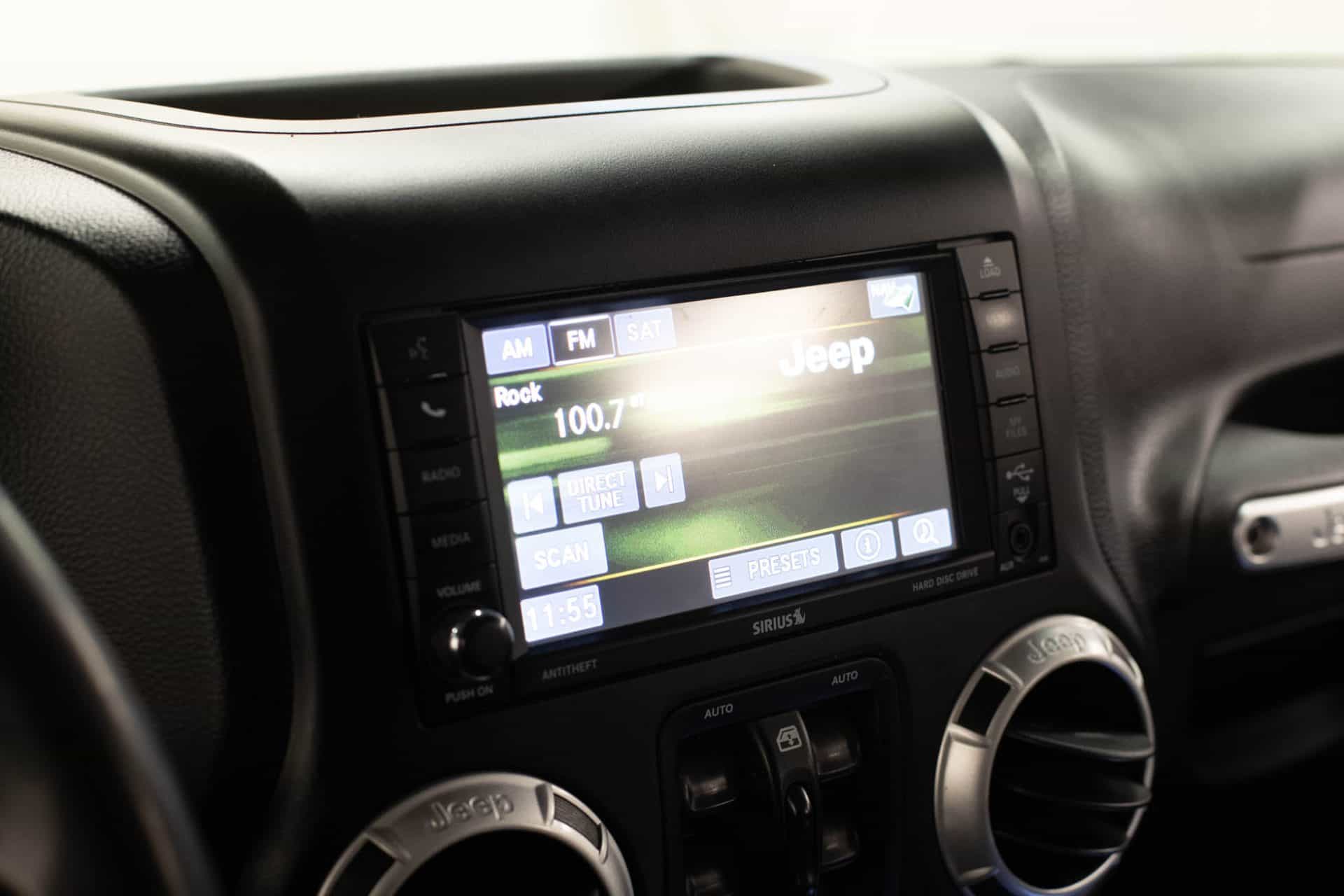 Pairing a phone to your Jeep Wrangler's audio system via Bluetooth is one of the smartest things you can do as a car owner. It offers a new level of convenience, and ensures that you're getting the most out of your ride. Its almost like you are jumping into the future like those hoverboards they make. For some, it can be a bit confusing how to make the two work together, which is why we've put together some tips on how to connect your phone to a Jeep Wrangler.
General Tips on Pairing your Phone to Jeep via Bluetooth
Step 1: Have both your smartphone and Vehicle turned on.
Step 2: Press the icon on your Uconnect system that looks like a phone.
Step 3: Follow the prompts on your system and select the pair a device option.
Step 4: Go into your phone's Bluetooth settings and search for a device to pair to. Select Uconnect.
Step 5: Your Uconnect system should display a four-digit-PIN. Enter it into your device.
Your phone should now be paired, and can take advantage of options such as hands free calling, media playback, and sending and receiving texts — depending on your Uconnect system.
Troubleshooting Bluetooth Setup
Is your connection still not working? Device pairing can sometimes be tricky, so here are some troubleshooting tips to help with your phone and Jeep setup.
We'll start with a few easy things you can try that might fix the problem. Turn your phone off and then back on again. If you haven't already tried this, that should be the first thing you do. After that, if your mobile phone still won't connect to your Wrangler, go into the Bluetooth settings on your phone and delete the saved connection to the vehicle. Also make sure that your smartphone does not have any other active Bluetooth connections. From there, try the process from the start.
If you're still having setup issues, see if either the phone or your Uconnect system needs an update. The process of updating Uconnect can differ depending on your exact version, so you may need to do a bit of research to find out how it works. As for updating your phone, that should be an easy process, but it may take some time if there is an update required. If either system did need an update, try to pair again once it is installed.
Once you've tried everything listed above, if you're still having issues, you may need to do a reset of the Uconnect system. There are two types of resets: a hard reset and a soft reset. Soft resets are faster, and they won't delete your data, but they may only solve minor issues. Hard resets can take several minutes, and you may lose saved information on your Uconnect system. However, it should be able to solve many problems with the Bluetooth system.
The process of a soft reset may differ depending on the Uconnect version but try this first: hold down the buttons on both the power and volume knobs until the logo flashes on the screen and the system shuts down. After that, it should restart momentarily, so try to connect once again.
A hard reset requires you to hold down the temperature up and down buttons for up to 10 seconds. This will wipe all your settings, but it will hopefully also allow you to get the phone connected via Bluetooth.
If you try all of this and you are still unable to connect, we encourage you to speak with some professionals. Try talking to the dealership where you bought the vehicle, or reach out directly to Jeep customer service if possible.

How to Connect on a Non-Touchscreen Uconnect System
In general, you're going to go through a very similar set of steps to pair your device to a Uconnect system that doesn't use a touchscreen. The process of connecting to an older Jeep Wrangler should not be very different. The menu screen may have slightly different titles and prompts, but the overall act of connecting should have generally the same steps. Use the buttons or knobs to navigate the menus, and feel free to check out the video included below for a tutorial on the process.
New and Old Phone Compatibility with Uconnect System
Are you wondering if your specific phone model and operating system version is able to connect with a particular Uconnect system? Fear not! Jeep, and its parent company, is nice enough to have a simple guide for mobile device support. All you have to do is select your vehicle, the sound system you own, and finally what your device is. When you get to the device selection, sometimes it takes a few seconds to load the manufacturer, so sit tight when you get to that section. In the past, my Uconnect system has taken some time to get to work, so don't give up yet.
We carry a wide selection of Jeep vehicles at Ultimate Rides, including many with the Uconnect system. If you're in the Joliet IL area, come on down and checkout the best selection of Jeeps around. And if you have any questions about pairing your Android phone or iPhone to your Jeep, feel free to ask any of our helpful staff members.