Lifted Trucks in the Midwest
Authority on Lifted Trucks in the Midwest
We offer the largest selection of custom lifted trucks for sale in the Midwest, along with a huge selection of hard to find rust free trucks and factory stock trucks for sale. Choose from an array of stock trucks and lifted trucks for sale. We have tons of lifted Chevy trucks, lifted Dodge trucks, lifted GMC trucks, lifted Jeeps, lifted SUVs, and more! We take great pride in selling only high quality pre-owned vehicles. We are the leader in selling lifted trucks in the Midwest!
Proudly serving Chicagoland area, Joliet, Ottawa, Peoria,  Springfield, and all of Illinois and beyond. We've been selling "Rust Free Lifted Trucks" since 2007. If you do not see something you like, just leave us a deposit and our buyers will locate you a rust free unit of your choice!
Ultimate Rides is conveniently located an hour south of Chicago at 38 W Division St, Coal City IL 60416.
Build it your way In The Lift Center
We will customize any of our stock vehicles to your specifications. You pick the the truck you want from our lot, then simply pick your lift, wheels, and tires and we'll build your dream truck. We'll even finance the cost in your deal! Feel free to call us if you have any questions, because for a few extra bucks per month you can have it your way! We receive customers from all over the greater Chicago area as well as from Ottawa, Peoria, Bloomington, Joliet, Rockford and Springfield. We offer a casual and friendly sales environment, no stuffy suits or high pressure gimmicks. Be treated like a neighbor, not a number. Stop by and experience the difference.
We specialize in the sale of high quality pre-owned trucks and SUVs from most major brands. See our huge selection of used Chevy trucks, used Ford trucks, used GMC trucks, used Dodge trucks, or all used trucks for sale. Tow around your toy hauler, boat or trailer in one of our custom lifted trucks. We always have a great selection of Ford F-150s, Chevy 1500, and  Silverado2500, Ford Super Duty trucks, Dodge and Ram trucks, Jeep Wranglers and an array of pre owned SUV's for sale.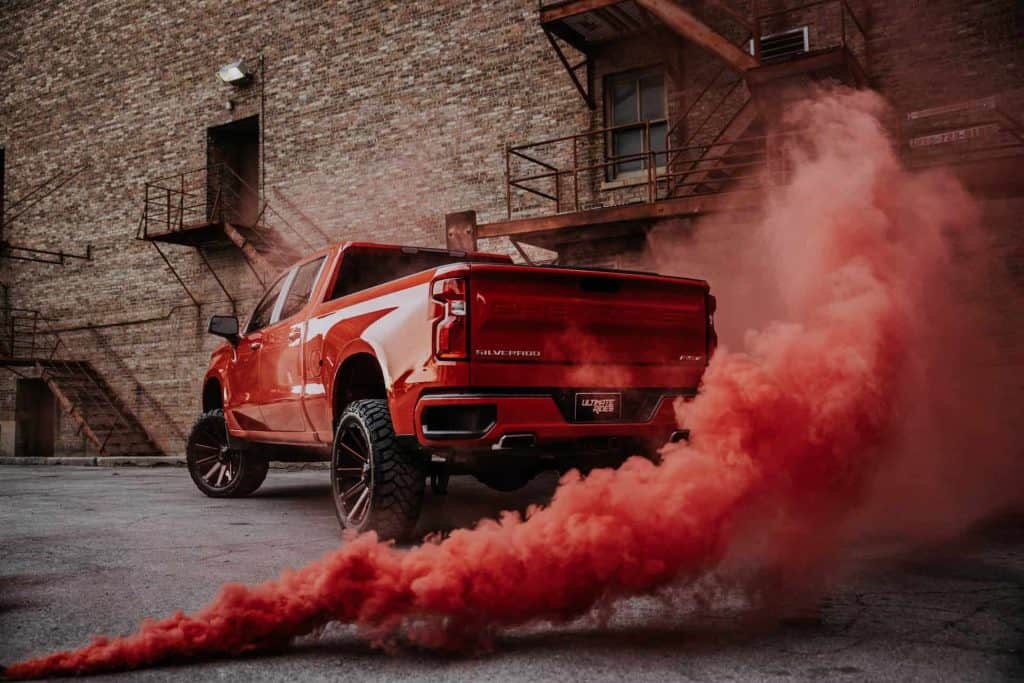 Ultimate Rides is a Step Above the Rest
Would you like to know what sets Ultimate Rides apart from the competition? It's actually simple: we listen to our customers. While many used auto dealerships and service centers out there are in it to make a quick buck however they can, we see ourselves as providing quality service and products to customers. Whether you are just giving us a call over the phone, or you're coming in person to take a look at some of our inventory of lifted SUVs and trucks, we want you to feel like a VIP. We won't try to push off a random vehicle on you, but instead will help you find exactly what you're looking for, and we mean it. If there's a vehicle you've been on the look out for and we don't have it in our inventory, let us know and we'll have our specialty buyers track one down for you with a small deposit. We have a loyal group of customers who swear up and down by our service and products, and it's because we've shown that we're trustworthy, respectful and understanding.
Changing the Industry

One Sale at a Time
One of our mail goals at Ultimate Rides is to change the standard of auto dealers around the country. We know that our industry has earned quite a negative reputation over the years. Whether it's bad customer service, unreliable vehicles, or just unpleasant experiences, there's no end to the damage that's been done. Anyone who has shopped with us in the past should be able to tell you that we are different. We prioritize the customer, and instead of trying to figure out what vehicle we can unload onto you, we try and help you find the perfect match. If there's an image in your head of what you want your next truck to look like, share it with us and we can help make it a reality.
Take a look at our customer reviews online if you don't believe what we have to say. We feel very confident that by the time you end up with your next ride from us, you'll admit that we aren't like standard auto dealers out there. It's true that this industry needs a kick in the rear to get into shape, and we want to be the business that offers it. At the same time, customers will find incredible vehicles waiting with top-notch service. If you want to get started with Ultimate Rides, feel free to pay a visit to our office, or give us a call any time we're open.
Vehicle Quality is a

Major Priority

at Ultimate Rides
At many other used auto dealerships, you often don't know the quality of the vehicle you're buying until after you've already taken it home and driven it around for awhile. At Ultimate Rides, that simply is not the case. All of our vehicles are brought in clean, free of rust and in great running shape. We double check these factors at multiple levels to make sure every vehicle in our inventory meets our high standards. When you buy a vehicle from Ultimate Rides, you never have to worry about whether you've gotten stuck with a lemon. Used vehicles are used vehicles, and that means that there's never a 100% guarantee that something won't go wrong down the line, but you can rest easy knowing that Ultimate Rides is not out to screw our customers.
We don't get our vehicles from just any old place, either.  All the vehicles in our inventory are brought in from warmer and drier parts of the country to increase our chances of finding rust-free vehicles, and once they are brought back to our HQ they're cleaned up, given a thorough inspection, and oftentimes taken over to our lift center for a little bit of custom work. You should notice right away that many of the vehicles for sale in our inventory have had a few adjustments made, with many including lift kits, custom wheels and more. That's just one more perk of purchasing your next vehicle from Ultimate Rides. We have a distinctive style, and many folks have told us that they absolutely love our work.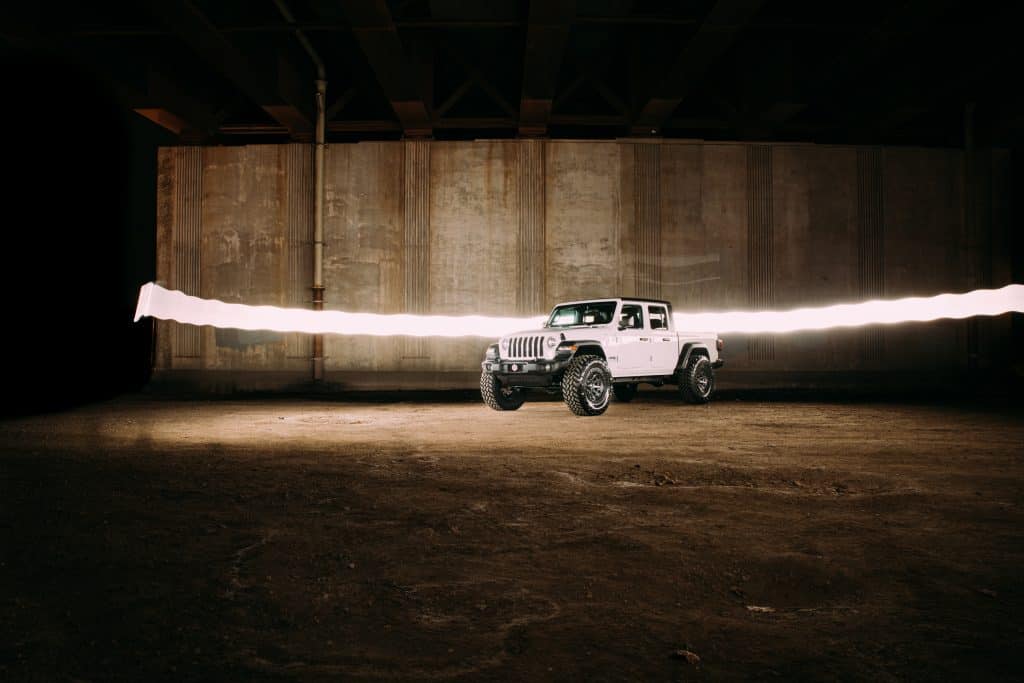 Our Lift Center is Waiting for You
We've talked a little bit about our lift center, but now is the time to get into some of the details of what we can offer. While suspension lifts are certainly our specialty, there's really no limit to what our team can do for a vehicle. We offer performance chips, running boards, custom sound systems, LED lighting upgrades, and so much more. Truthfully, the only limit to what we can do to your vehicle is your own imagination. How far do you want to go? There are countless combinations, meaning that the end result will almost certainly be something unique.
The first matter is figuring out your budget. That step is made easier by the fact that you can finance the cost of our custom work, letting you pay it off right alongside the vehicle you're buying. This makes customizing your vehicle much more affordable for most folks. If you have any questions about the process, you already know who to ask! Our team is standing by ready to help.
Additional Services Offered by Ultimate Rides
Beyond just customizing and selling cars, were you aware that we're also a full range maintenance and repair service center? We'll do everything from changing your oil to replacing entire major systems like your engine or transmission, as well as everything in between. If you need a tire rotation, steering alignment, or whatever else you can think of, please don't hesitate to get in touch with us if you are from our local area. We have plenty of loyal returning customers who consider us their number one mechanic shop. Our prices are fair, the quality of work is unparalleled, and we're always happy to take on new customers. At Ultimate Rides, we're about more than just lifted SUVs, and we can't wait to show off our skills.
We always have something to do here at Ultimate Rides, so you'll find our service technicians working day in and day out on these vehicles to make sure they're in the best shape possible. Whether it is a vehicle of our own, or something we're working on for a customer, we're always hard at work here. That can also mean that we will catch the things normal mechanics and backyard lift kit installers will miss. We are safe, trustworthy, timely and efficient, providing you with excellent service and vehicles each and every day.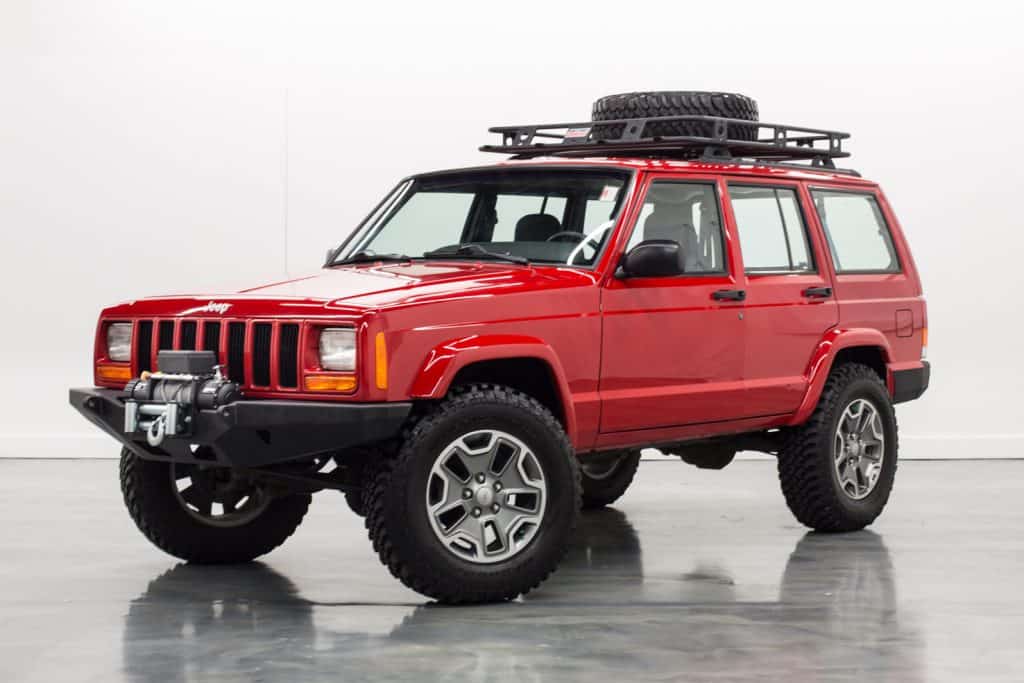 Ultimate Rides History and Background
Ultimate Rides has been around building and selling lifted SUVs and trucks now for over 10 years, but we never forget our humble beginnings. We started out as and will always be a family business, founded by three brothers. Though one of our three brothers tragically was taken from us, our mission still remains stronger than ever and we carry the business forward in his honor.
Ever since the beginning, we've been steadily growing, and that growth has only increased in recent years. Back in 2017, we finished completion on our newly re-designed service and lift center, and we couldn't be happier about how the project turned out. We have state of the art equipment and everything we need to build, modify and repair all manner of cars, trucks and SUVs out of our shop. If you're interested in finding out any more of our services, please don't hesitate to get in touch with us today.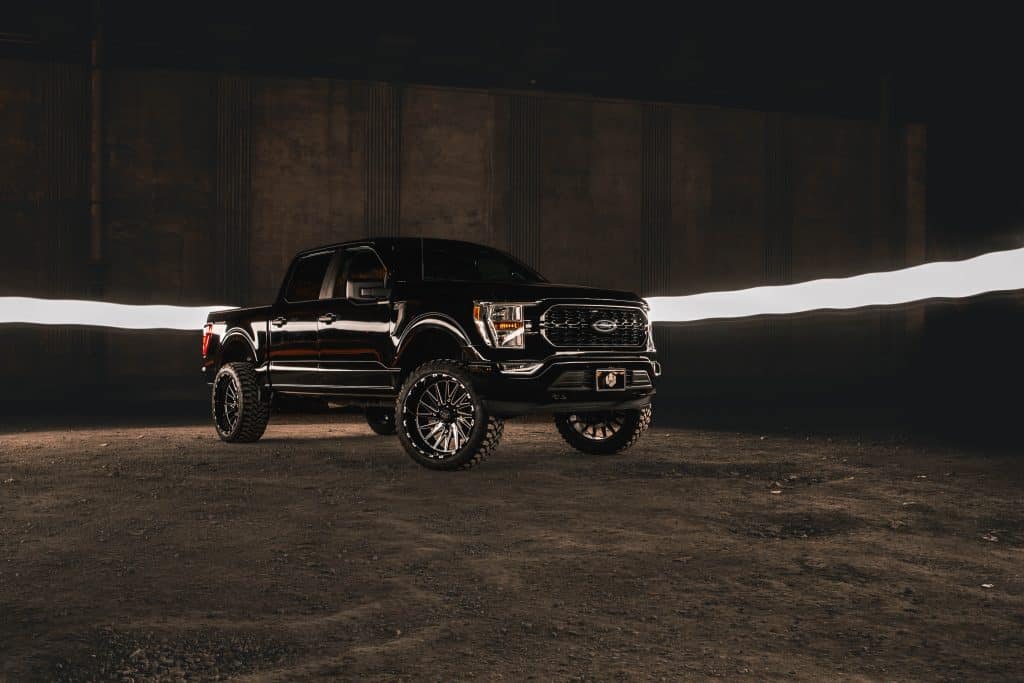 Benefits of Driving a Lifted Pickup Truck
The most apparent change from installing a suspension lift is a new look for your vehicle. However, there are many different reasons why people opt to raise their vehicle. One of the reasons is the ability to add larger tires and wheels. Additionally, you'll find some distinct off-road benefits when you install a suspension lift. You'll be seated at a higher vantage point, giving you more vision of the surrounding terrain. On top of that, having larger tires can help get you through rough terrain that you might otherwise get stuck in.
For many people, it's impossible to go back to driving a standard suspension truck after spending too much time in a lifted model. The difference is like night and day, but it's difficult to put into words. If you want to get a feel for what a lifted truck is like, come and visit Ultimate Rides the next chance you get. We'll have a vehicle waiting for you!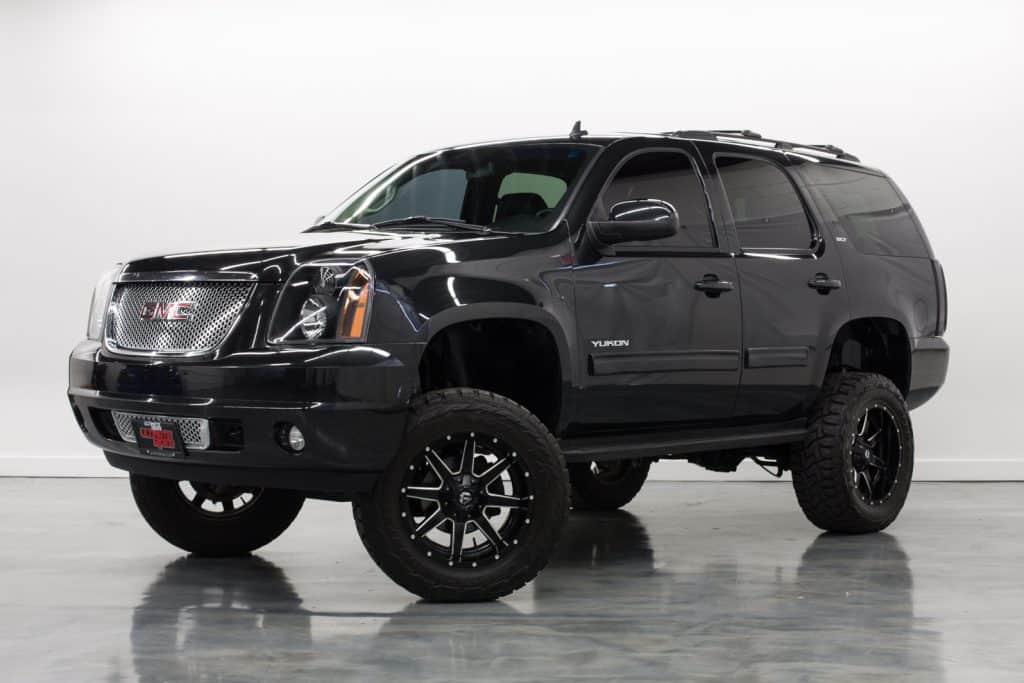 Not From Illinois? No problem.
Ultimate Rides specializes in nationwide truck sales, there are a ton of lifted truck dealers, but I feel we are the best. We sell, transport and ship vehicles to regional states such as Indiana, Missouri, and Michigan, and as far away as Texas, California, Alaska and Dubai! Over 60% of our lifted trucks get shipped to new owners in other states. From financing to transport, we will get your dream vehicle to your door and exceed expectations. All of the vehicles we sell at Ultimate Rides go through an inspection for quality to ensure our valued customers are getting a vehicle that will last. We can provide any professional photos at your request. Our mechanics are ASE Certified Mechanics and specialize in trucks and all types of Jeep Wranglers. That is why its important to buy a lifted trucks for sale by dealer, we are able to cover these pain points that most people have when dealing with a private owner!
If you are interested in ordering one of our vehicles to be shipped, feel free to take a look at our inventory to get an idea of what's available. From there, we encourage you to call our office. A member of the Ultimate Rides team will be able to get into details with you on any vehicle we have. We'll be able to provide you with more photos as well. As soon as you've decided which vehicle you want to buy, we'll be able to handle financing over the phone. At this point, you can choose whether you want to pay for shipping now, or finance it and pay the cost off with your truck. Pick the way that is most convenient for you!
Our customers love having the option of shipping their vehicle. It makes our inventory available to customers from all across the United States and even beyond. It's a truly modern way of buying a truck, and gives you tons of choice in the matter. Let us know today if you are interested and we can help!
Check our Lifted 4×4 trucks for sale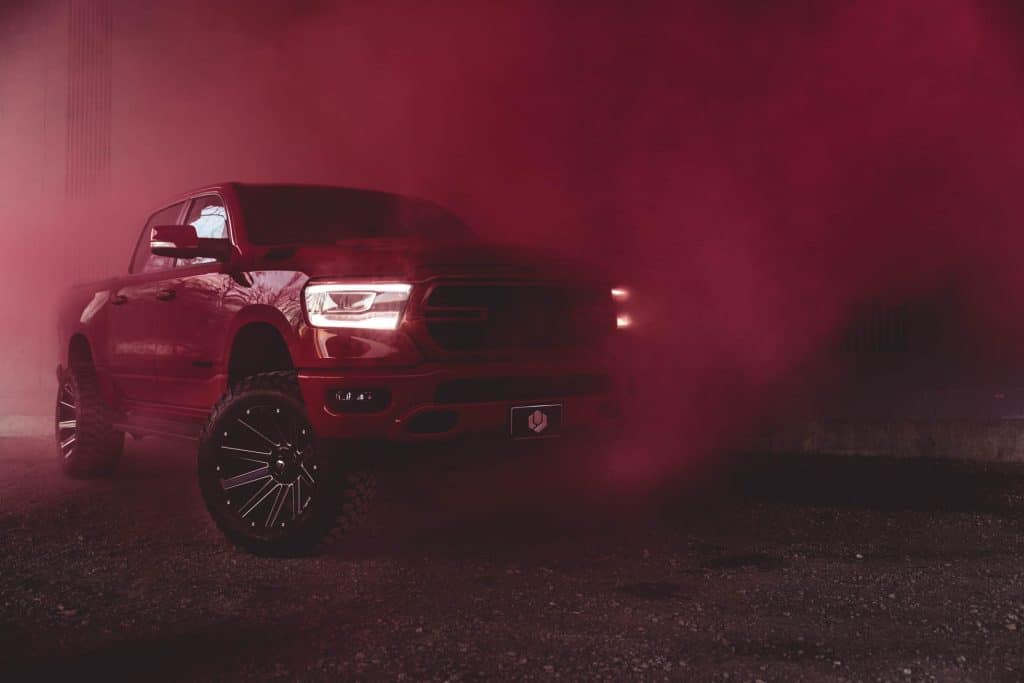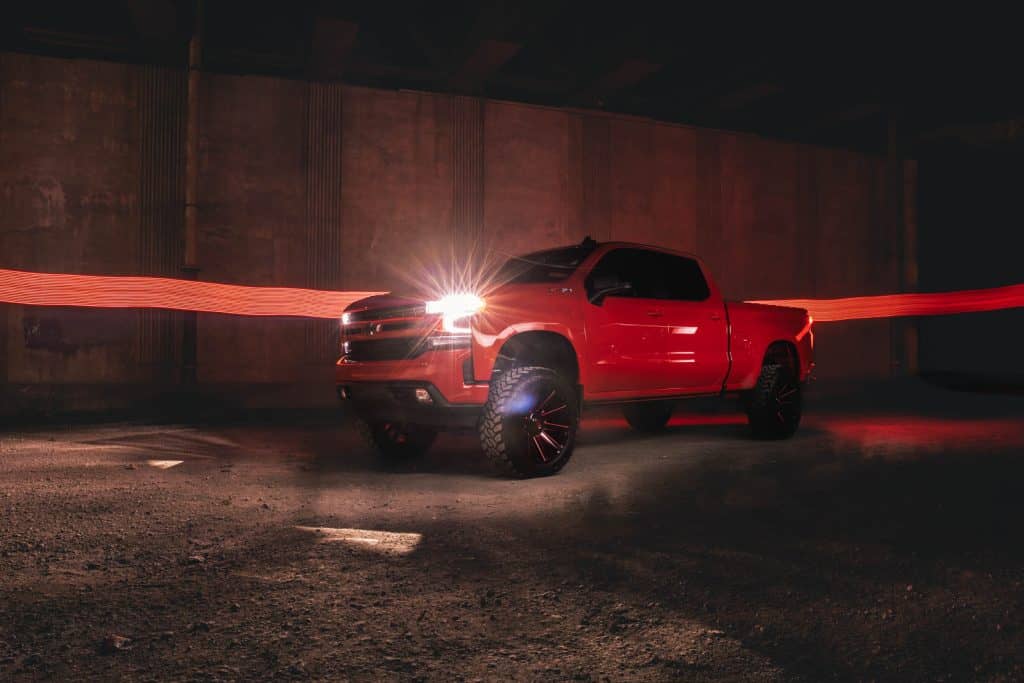 Final Thoughts on Ultimate Rides
You've now had a chance to learn what we do here, and to take a look at some of our work. We encourage you to check out our inventory, and see if anything catches your eye. You can also give our office a call, and we'll be able to offer up more details on the vehicles we have available. Remember that we can also help track down any specific vehicle for you, so just let us know the next time you're shopping for something!
As a reminder, you can reach our office over the phone today at 815-634-3900. If you are around the Chicago area, you'll find us at 38 W. Division St., Coal City, IL 60416.
---
Frequently Asked Questions
Before you leave, we wanted to take some time to answer your most pressing questions, and those that we hear from readers over and over again. Take a look below and see if we answered any of the questions you still have kicking around your head. If not, you can always get in touch with our team and we can do our best to address any of your concerns. Good luck!
Can I install a lift kit on my own? How long will it take?
While it is possible to perform a home installation on a lift kit, we would not recommend it in most situations. There are a lot of factors that could influence your decision to install at home. If you are confident you can safely complete the install, you have all the right equipment, and you do the research on the exact process, it may be possible. Just be sure you're fully confident, as it could be a major safety complication if the installation is not completed correctly.
What is the difference between a body lift kit and suspension lift kit?
The difference between a body lift and suspension lift is the height. A body lift kit is a specific type of lift kit that utilizes spacers, coil springs or something similar to raise up the actual body of the vehicle. These kits are on the cheaper side of the spectrum, and won't be able to offer the same ride quality or height availability as more expensive kits. Suspension kits actually require altering the suspension of your vehicle
What is a leveling lift kit?
A leveling lift kit is a specific variety of lift kit that raises up one end of the vehicle instead of the whole thing, or potentially raises up one end higher in addition to lifting the entire vehicle. This is used to fix a sag towards either the front or rear. A front-end sag is quite common on trucks and SUVs, and a leveling kit is a great way to take care of that.
Are lifted trucks safe to drive?
Lifted trucks are safe to drive. Like any vehicle, it's important to follow strict safety regulations as there is a certain risk any time you're on the road. The change to be aware of with a lifted vehicle is that you have a higher center of gravity. This means you'll want to take your turns with more care. Apart from that, you'll have no major changes to worry about.
Do lifted vehicles require any extra maintenance?
Lifted vehicles do not need much extra maintenance. There are just a few minor things to add into your regular maintenance schedule. Tire rotations will be important, and you'll also want to check the tightness of all your control arms and front end. Something like this should be done with every other oil change. Apart from that, you shouldn't have anything extra to worry about! The only thing to be aware of is that some mechanics may charge extra for lifted vehicles if they aren't used to working on them.
How much does it cost to lift a vehicle?
The cost to lift a vehicle is $3,000 – 5,000. This cost depends on the lift kit brand and labor rate. We recommend getting in touch with the Ultimate Rides office and we'll be able to give you a more accurate answer.
Will installing a lift kit or other custom upgrades void my warranty?
Lift kits will not void your warranty. When buying here at Ultimate Rides, we sell warranties that cover lifted vehicles.
---
Two Brothers With a Dream

,

Building The Best Ultimate Rides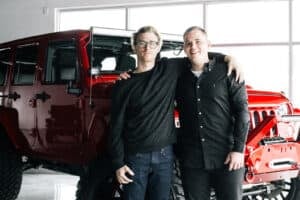 Ultimate Rides consists of two brothers who have been buying and selling custom vehicles for over ten years. Selling lifted trucks by day and writing these awesome reviews by night! They started their Ultimate Rides journey with a third brother Jake, who was a big part of building the business they have today. In 2016 Jake passed away and losing their brother was the hardest thing they ever had to deal with. Even though they had a tragic loss they plan to continue to set a new trend for the auto industry, keeping customers number one. Pushing the envelope on the lifted truck market, these guys love researching and learning about everything in the auto industry!
 — Nick and Alex Bulanda, Founders of Ultimate Rides