Custom Jeep Shop in Illinois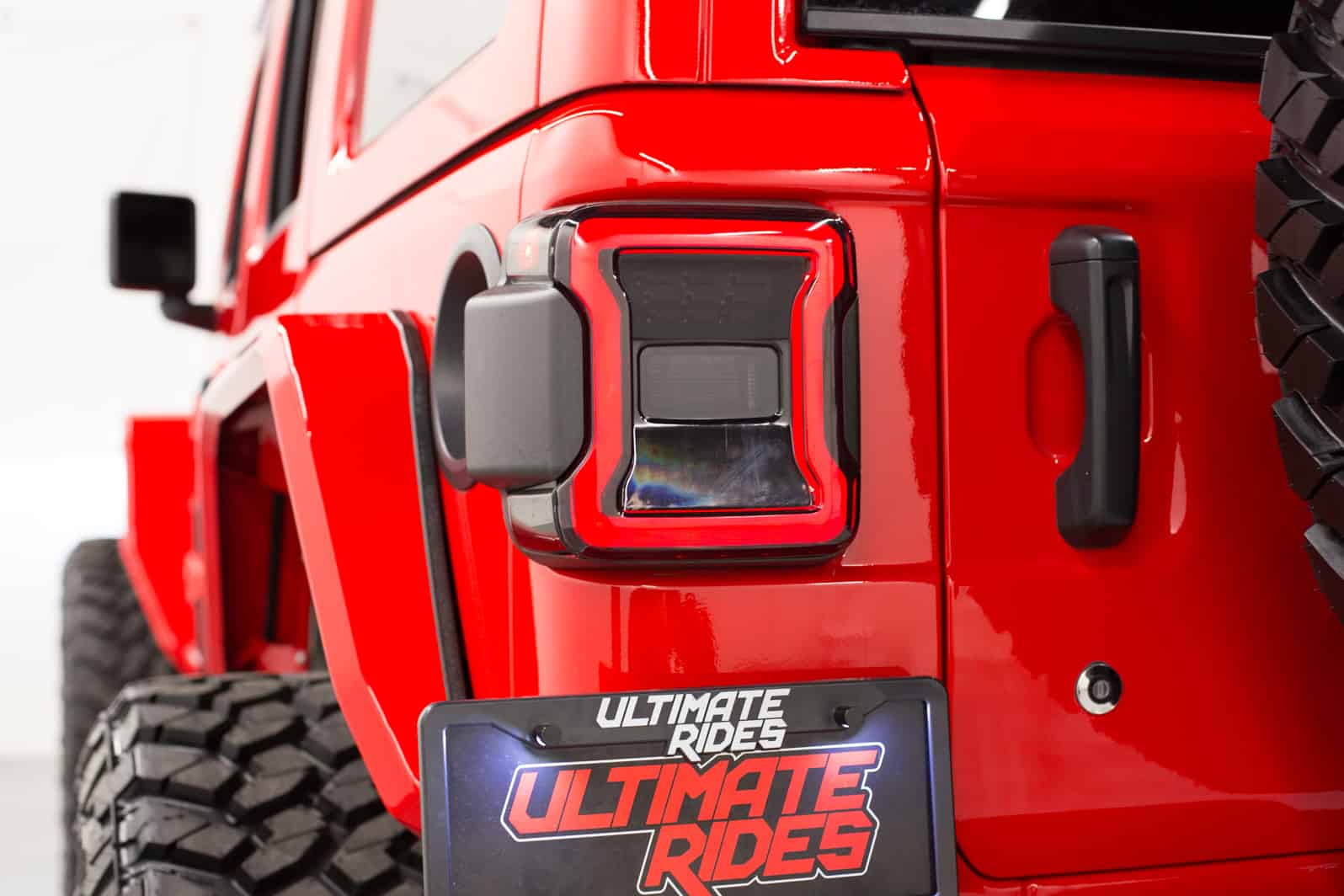 Have Us Build Your Custom Jeep In Chicago
Are you looking to build a custom jeep in Chicago, Illinois area, then you have found the best shop in the midwest. Installing a lift kit, wheel and tire is the most noticeable customization you can do to a Jeep Wrangler. Its a good thing you found us, because we build over 400 Jeep Wranglers a year. Our ASE certified mechanics build Jeep Wranglers and lifted trucks everyday.
We have been building lifted Jeep Wranglers for over 10 years. Our sales staff has a great attention to detail, we design tasteful Jeeps we sell and ship all over the US. Come hang out in our brand new lounge and take a look at our showcase vehicles that we build for sale. Because we sell used Jeep Wranglers in Chicago area. Located an hour south of Chicago, take a nice little cruise down i55 to check us out. And yes we live up to our motto SMALL TOWN. BIG JEEPS!
Jeep Wranglers

B

uilt the Right Way
If you are like most of our Jeep customers in the Chicagoland area then you are looking for a shop you can trust to do a good job. A place to get your lift kit, wheels and tires in a one stop shop. We can stock Jeep parts like lift kits, grilles, bumpers and wheel/tires. On top of that, we have light bars, custom colored LED lights, fenders, hoods and a ton of other accessories floating around the shop all the time. We build our own custom Jeeps to sell in Illinois. So we always have parts coming in and out of the shop.
If you really want to go big then a full suspension lift kit is the way to go. Yes, they are more expensive, but if you are putting together a nice Jeep or if you really want to take your Wrangler off-road then this is the route to go. The higher clearance from the lift kit and bigger tires also raises your vehicle's center of gravity, which can reduce handling a bit. Certain tires are designed for off-road conditions and can leave you with road noise when on the street.  We sell all the big names from Federal to Nitto, we have them all.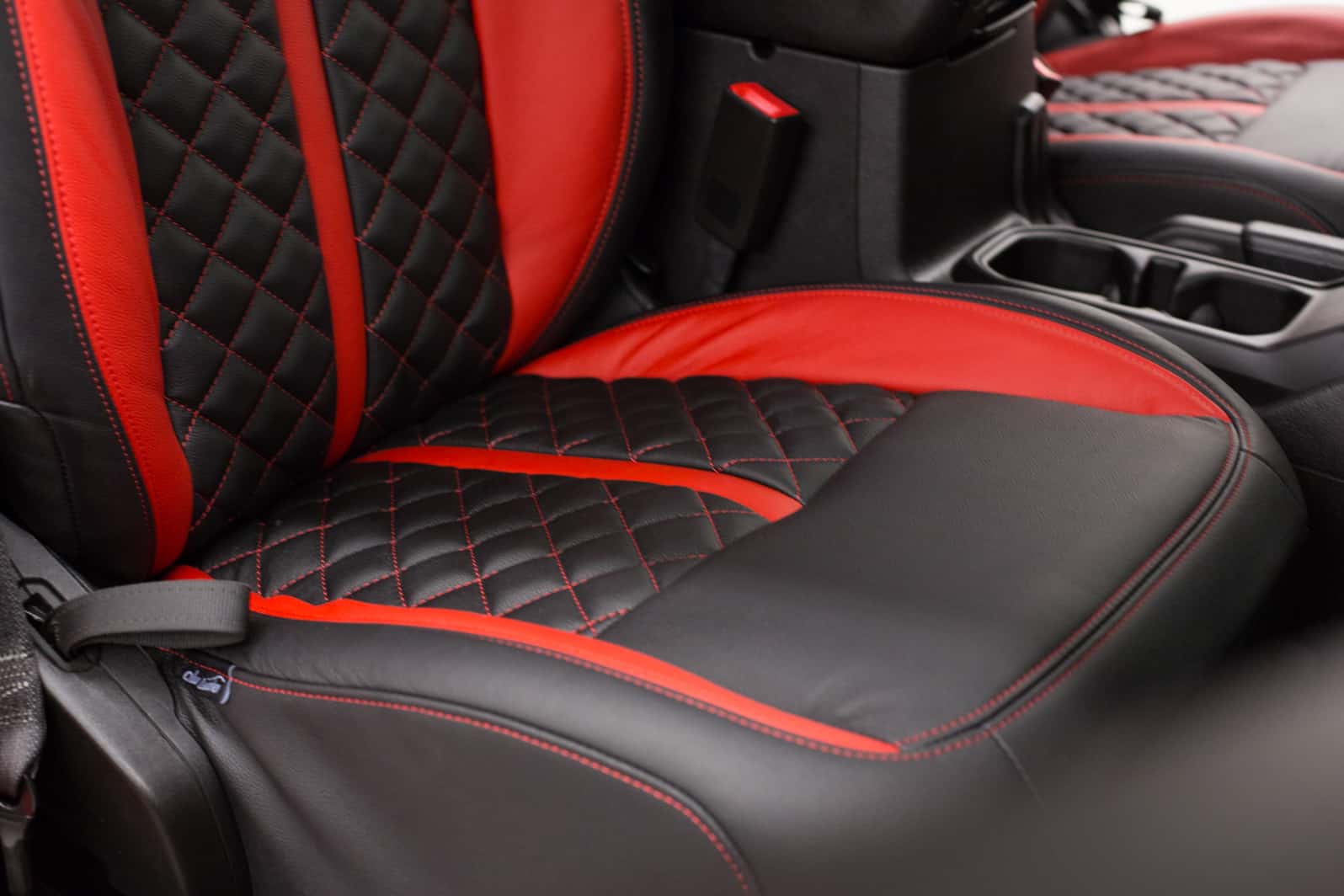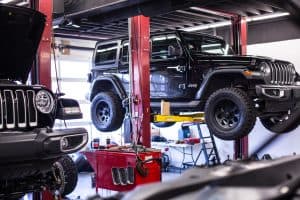 Trust the Ones who

Build Wranglers Daily
We have seen some truck lift shops do a real bad job and unfortunately, once you have an sub par shop mess up your Jeep suspension it's hard and expensive to fix or even just to put back to stock. Our ASE techs install lift kits on late model Jeeps everyday, we also do a lot of the Jeeps too. We install lifts for our own vehicles that we sell and stand behind. 2017 Jeep Wrangler lift kit installations all the way back to a 1990 Jeep Wrangler lift kit install.
We do it all and know these kits inside and out. All of our mechanics drive trucks and jeeps so we know what we are talking about when it comes to custom 4×4 vehicles. We will help you choose the best setup for your new or old Jeep. Ultimate Rides will never try to push you into something bigger than you want. We are a certified lift installer for many local dealers and many local customers. Additionally, we install Jeep lift kits for Chicago customers all the time. We even serve customer in Rockford, Peoria, Bloomington, and Champaign. Yes its a little drive to see us, but it will be well worth the trip. All of the local new Jeep dealers trust us, you should too!
Ultimate Rides is

Not Your Average

Used Auto Dealer
Do you want to know what sets Ultimate Rides apart from your standard local used auto dealer? We're not sure where to begin! First, while many auto dealers have their own service center, few put as much care and emphasis in theirs as we do. Most of the vehicles in our inventory receive some custom work from our professional service technicians. In addition to this, Ultimate Rides sets itself apart from the competition because of our excellent customer service.
Over the years, we've worked hard to build up a loyal customer base, and we've done this by treating everyone who comes in or calls us with the same respect that we'd like to be treated with. At Ultimate Rides, you won't have to worry about getting screwed over with a shoddy vehicle. Instead, you should expect kind and understanding help from someone you can really talk to. We're happy to answer your questions, address concerns and more. All you have to do is get in touch with us today!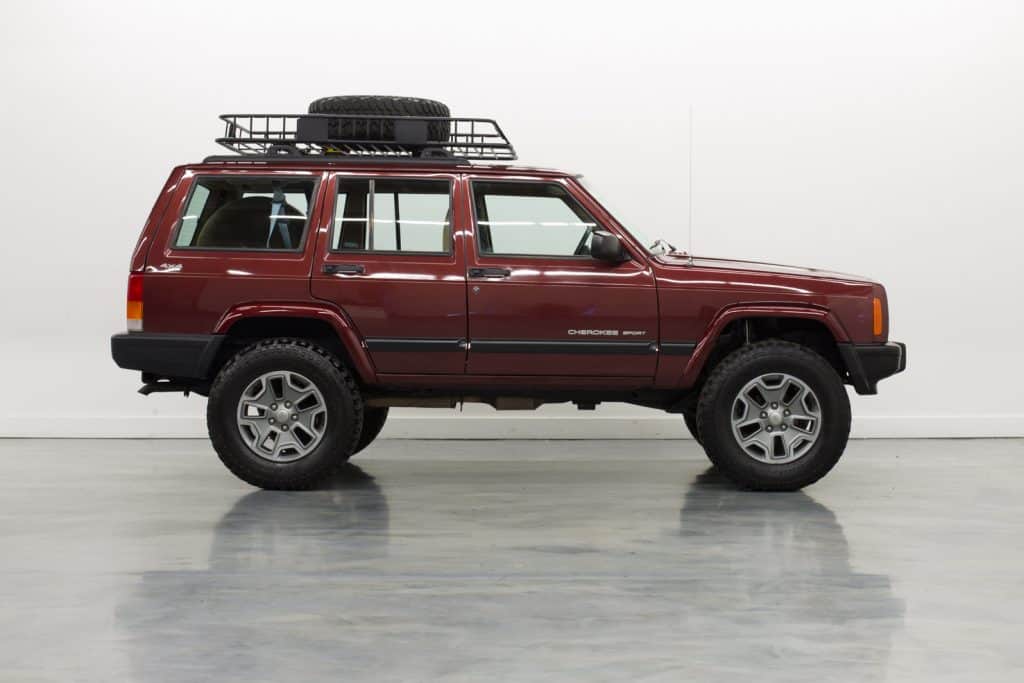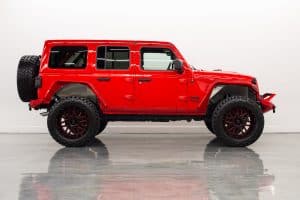 An Inventory That

Stands Out in a Crowd
You won't find just any Jeeps waiting for you at Ultimate Rides. We have a very high standard when it comes to the rides we sell. Our buyers are sent out to warmer areas of the country, where vehicles don't undergo quite as much wear and tear. From there, they find the best ones they can and bring them back to us. Our team gets right to work, first performing an inspection to determine if the vehicle meets our standards. As long as it does, we start customizing, often with a lift kit or other additions.
Most of the vehicles you see for sale here have been worked on by our team. It's just another one of the ways in which we differentiate ourselves from the competition. You just won't find vehicles like this anywhere else. To take a closer look, come visit our headquarters today! Someone will be happy to show off any of the vehicles you might have interest in.
Vehicle Delivery Available

Right Now
Whether you live in Illinois or across the country, you can feel free to shop at Ultimate Rides. That is because we have smooth and simple vehicle delivery ready for you. The entire buying process can be completed over the phone, and it's both easy and secure for your information and vehicle. Whether you know exactly what model you want or you want to figure it out, get in touch with our team. We'll help you narrow down your options, and as soon as you're ready we can take care of shipping and financing details.
You'll be able to choose if you'd like to pay for delivery upfront, or finance it and pay along with your vehicle. That allows you to take care of everything in one easy monthly payment. Whatever way of paying works best for you is completely okay with us. If this sounds interesting to you, let us know and we can get you an amazing Jeep in no time!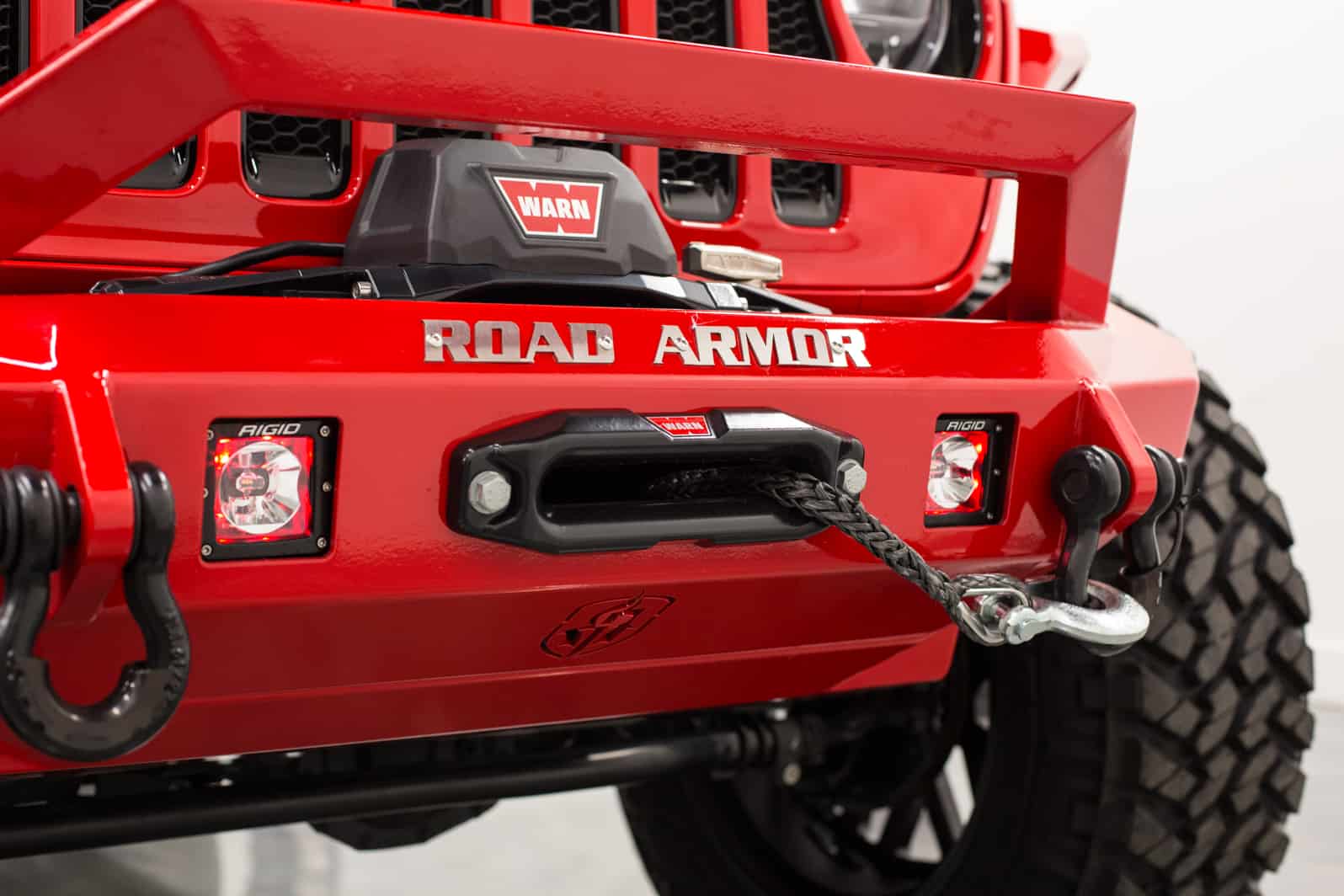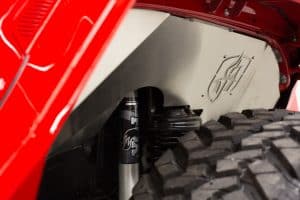 History

of Lift Kits
Lift kits and the concept of a vehicle with a suspension lift go all the way back to World War II, where vehicles had to transport people and equipment over harsh terrain. That created the need for a raised suspension, and though it took quite a bit longer for the products to make their way to civilian drivers back home, the past few decades have seen a boom in the presence of lift kits on our roads. It seems as though each year the presence of lifted trucks becomes more and more prominent across the country, but many folks still don't know too much about these easy and effective modifications.
While off-road vehicles began to become available for civilians to purchase after the war, it was a while longer before aftermarket lift kits became available to purchase and install. Before becoming available in stores, many drivers found ways to customize their trucks on the own to handle the rough terrain in their own neck of the woods. This eventually led to the rise of monster trucks, as well as lift kits that can now be purchased in many different places across America, including here at Ultimate Rides.
Lift Kits

on the Road Today
Over the past 20 years or so, there has been a complete boom with regards to lift kits out on the road, and each year the number increases. Here at Ultimate Rides, we couldn't be more excited that more and more people are finding out about the joy and benefits of lifted trucks and off-road driving all the time. Building and customizing these trucks is truly our passion, and is the main reason that Ultimate Rides exists in the first place. Whether you're the type of driver who loves adventuring off the paved roads, or you prefer to stick to our streets and highways, there's a lot that a lifted truck could offer you. We're the place to go if you're looking for custom Jeep builders near me.
In addition to greater visibility while you drive, you'll also find that it makes your truck safer to take to areas with rough terrain. There's no feeling quite like driving around in a lifted truck, so give it a try today and you might find that it suits you well. In our opinion, it can be hard going back to your standard suspension after driving around with a lift.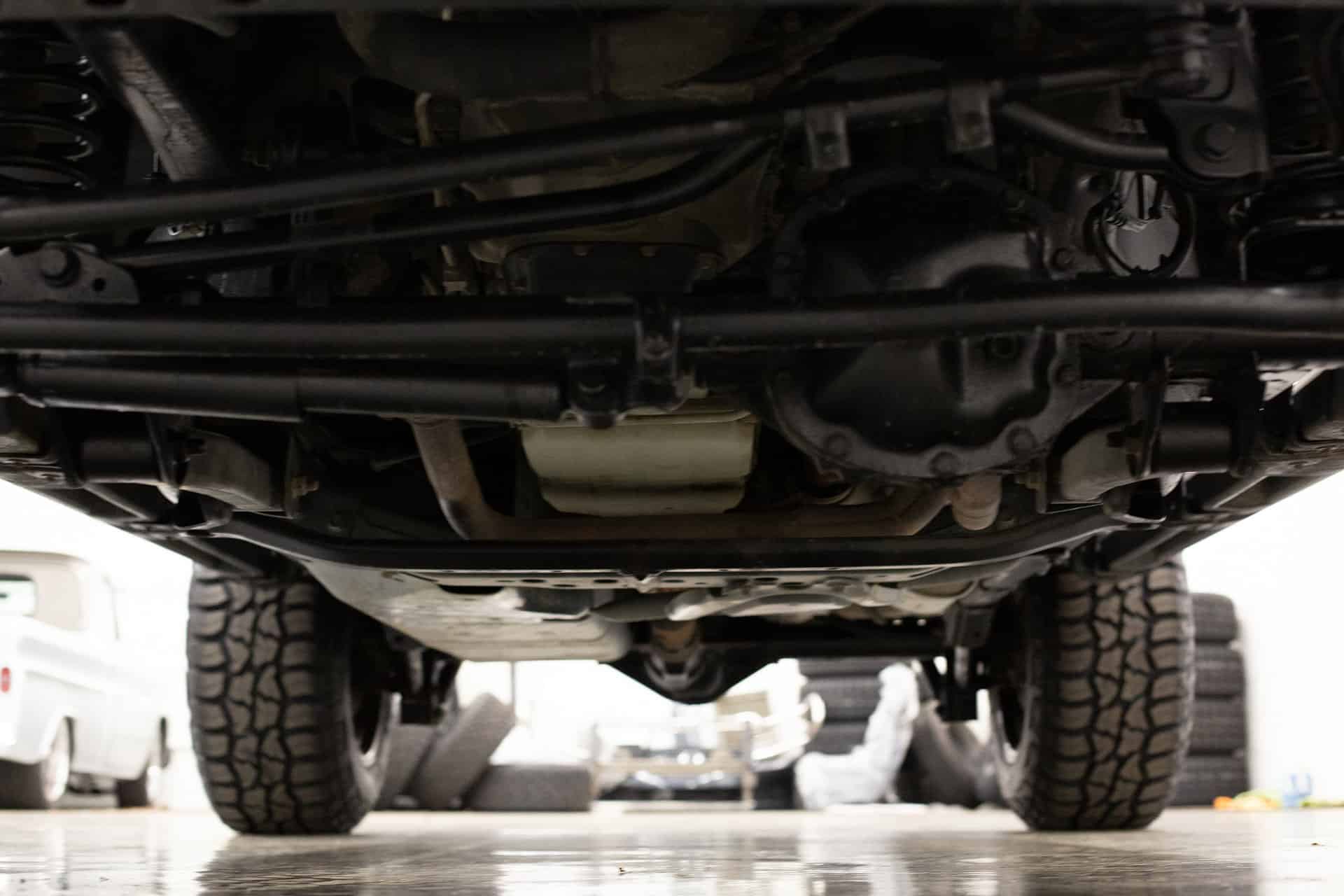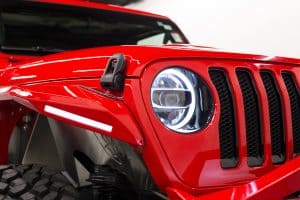 Have it your way in the Lift Shop
In 2017 we built a brand new facility with brand new equipment specifically designed to build lifted Jeeps. We always stock jeep and truck accessories and if we do not have your part in stock, we order in the next day. We can also remove old parts that you do not want and we welcome you to bring in parts you already purchased online for us to install. Rather you have a Truck lift kit install or a Wrangler lift kit install we help get our Chicago area people ready to go!
Customers always ask us "Whats the best custom Jeep shop in Chicago"  or "custom jeeps for sale in illinois" or can we do Jeep Customization Chicago and the answer is always Ultimate Rides. We build them and we sell them. You can either have us buy and build you a wrangler or have us customize yours!  We will still work on your Jeep, no matter what the circumstance, distance or case we install Jeep accessories for Chicago customers all the time.
We can do the repairs on your lifted Jeep even if you got the lift installed somewhere else. Our ASE techs road test our vehicles every day and know what to look for because we sell them like crazy. They know common mistakes that backyard lift shops make. Trust the company that lifts Jeeps on the daily, we build and sell Jeeps because we have a passion for them. Give us a shout and let us help create that cool and custom look.
The Ultimate Rides

Technicians
We really believe that our team is something special. It's not every day that you're able to find such a talented group of technicians all working in one place. At Ultimate Rides, we're well aware of the reputation that mechanics have among drivers. We have set out to change that perception, at least when it comes to our business. We offer fair pricing on all of our services, and we're always willing to go in-depth to explain how we arrive at a certain price. Additionally, you won't find a team that works as fast as we do with such an intense degree of precision and care. Not only will you get your vehicle in a timely manner, but everything will be done right.
No matter what kind of service you're looking for, we're confident that we can help. Get in touch with Ultimate Rides and we can tell you more about our team as well as the services we offer. If you're in Illinois or the Midwest in general, we think you'll even find that we're worth the extra drive compared to your local auto technicians. Set up an appointment today and you can see what we mean!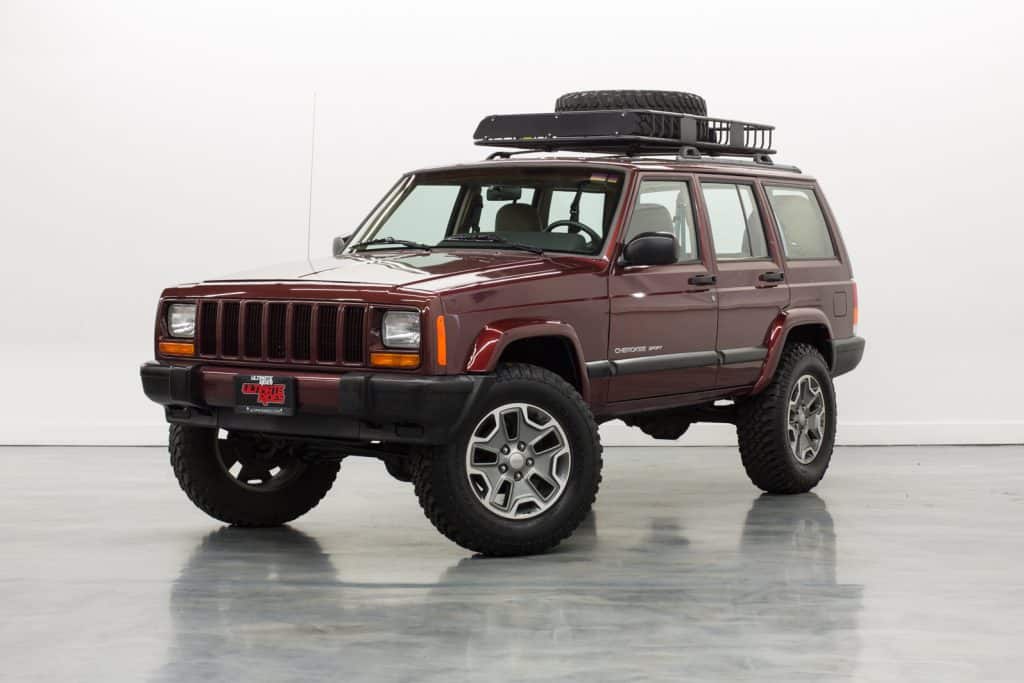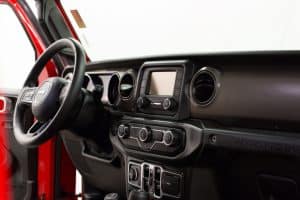 Ultimate Rides

Services Offered
Whether you're looking for a truck to buy, or would like your current one to receive a little bit of an upgrade, Ultimate Rides is here to help. We offer customers a full range of repair and maintenance services in our service center, from something as simple as an oil change to something as major as engine repair or replacement. Our service techs are highly trained and experienced, and we'll be able to spot things many others might miss. In addition to these services, we also can customize your vehicle to your heart's content. We've been building trucks and SUVs for so long that it has become second nature for us, and we can have your modifications done with both precision and speed.
In addition to all these modifications we're able to install, we also sell vehicles here at Ultimate Rides. Every vehicle in our inventory has been brought in entirely free of rust, cleaned up even further, taken for test drives multiple times and in many cases even had a little bit of extra work done. The next time you're in need of a vehicle, whether it's an SUV, truck or car, we hope that you'll come check out what Ultimate Rides has to offer. Even for those who live outside driving distance from our shop, we make shipping vehicles easier than ever before. It's affordable, safe and fast, and you can even finance the cost of shipping alongside your vehicle financing if that makes it easier for you.
Do you think you might be interested in what we have in store? If so, please feel free to get in touch with the best customer Jeep builders near me, Ultimate Rides, by calling us at 815-634-3900. If you'd like to stop by and see us in person, our business hours consist of 10:00 am through 6:00 pm Monday through Friday, and 10:00 am through 3:00 pm on Saturday, and our address is 38 W. Division St., Coal City, IL 60416.
Check out the Jeep Wranglers we built!
Contact us to build your custom Jeep Wrangler today!
---
Frequently Asked

Questions
Q: Is it possible for me to install a suspension lift on my own?
A: While some lift kits are certainly manageable for reasonably experienced home mechanics, a full suspension lift is another matter entirely. A great deal of heavy-duty equipment is required, as well as a lot of knowledge and expertise. Unless you know exactly what you're doing, we do not recommend attempting to install a full suspension lift at home.
Q: What's the difference between a suspension lift and a lift kit?
A: A suspension lift actually alters the suspension of your vehicle, while a lift kit simply raises the body up. In general terms, a suspension lift is going to offer better driving quality. There's nothing wrong with most lift kits, but you will definitely feel the difference if you're able to get your hands of one of each.
Q: Is there any maintenance I need to take care of after installing a lift kit?
A: Any time you adjust the height of your vehicle, it's important to get a steering alignment. If you don't, you could very well run into some major safety issues on the road. It's also not a bad idea to take your vehicle to a mechanic so they can look over your install to ensure everything seems in order.
---
Two Brothers With a Dream

,

Building The Best Ultimate Rides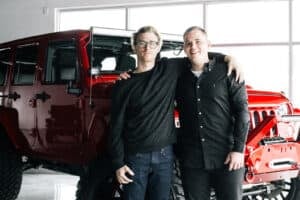 Ultimate Rides consists of two brothers who have been buying and selling custom vehicles for over ten years. Selling lifted trucks by day and writing these awesome reviews by night! They started their Ultimate Rides journey with a third brother Jake, who was a big part of building the business they have today. In 2016 Jake passed away and losing their brother was the hardest thing they ever had to deal with. Even though they had a tragic loss they plan to continue to set a new trend for the auto industry, keeping customers number one. Pushing the envelope on the lifted truck market, these guys love researching and learning about everything in the auto industry!
 — Nick and Alex Bulanda, Founders of Ultimate Rides