Rust Free Lifted Trucks for Sale in the Midwest
Lifted Trucks for Sale
at Ultimate Rides
If you've ever bought a pre-owned truck in the Midwest, you are already well aware of how difficult it can be to find one in really good shape. Sure, you might be able to find a truck with low mileage and plenty of interior features, but with our winter weather conditions causing salt to find its way into every orifice of our vehicles, it can be nearly impossible to find a truck free of rust.
If you visit Ultimate Rides, you're guaranteed to find an inventory of completely rust free lifted trucks for sale at prices you can afford. We send our expert buyers out to different warmer locations around the country to search for the finest trucks they can find. Each vehicle is given a thorough quality inspection to ensure it reaches our high standards before we sell it to you. Though we specialize in lifted trucks, we purchase all varieties of trucks and SUVs, and even some cars. The only restriction at Ultimate Rides is that we only deal in reliable, well-maintained vehicles. That's just one of the many ways we have worked on building up a strong relationship with our customers over the years.
As soon as you walk into our office at Ultimate Rides, it becomes clear that we have a passion for lifted trucks. Our lift center is always buzzing with activity, and we can hardly wait to show off whatever new rig they've been working on. Though we do buy rust free lifted trucks for sale throughout the country, we also have our lift center available for any of the trucks in our inventory. If you get your eye on a truck in our inventory but don't like its current lift configuration, let us know and we can work on it for you. The best part of all that is we can include the cost of your lift installation as a part of your financing deal for the vehicle! This allows you to get the work done upfront so you can ride around in style, and it will only increase the cost of your monthly payment by a few bucks! We encourage you to ask about the many lift options available for the truck you have in mind.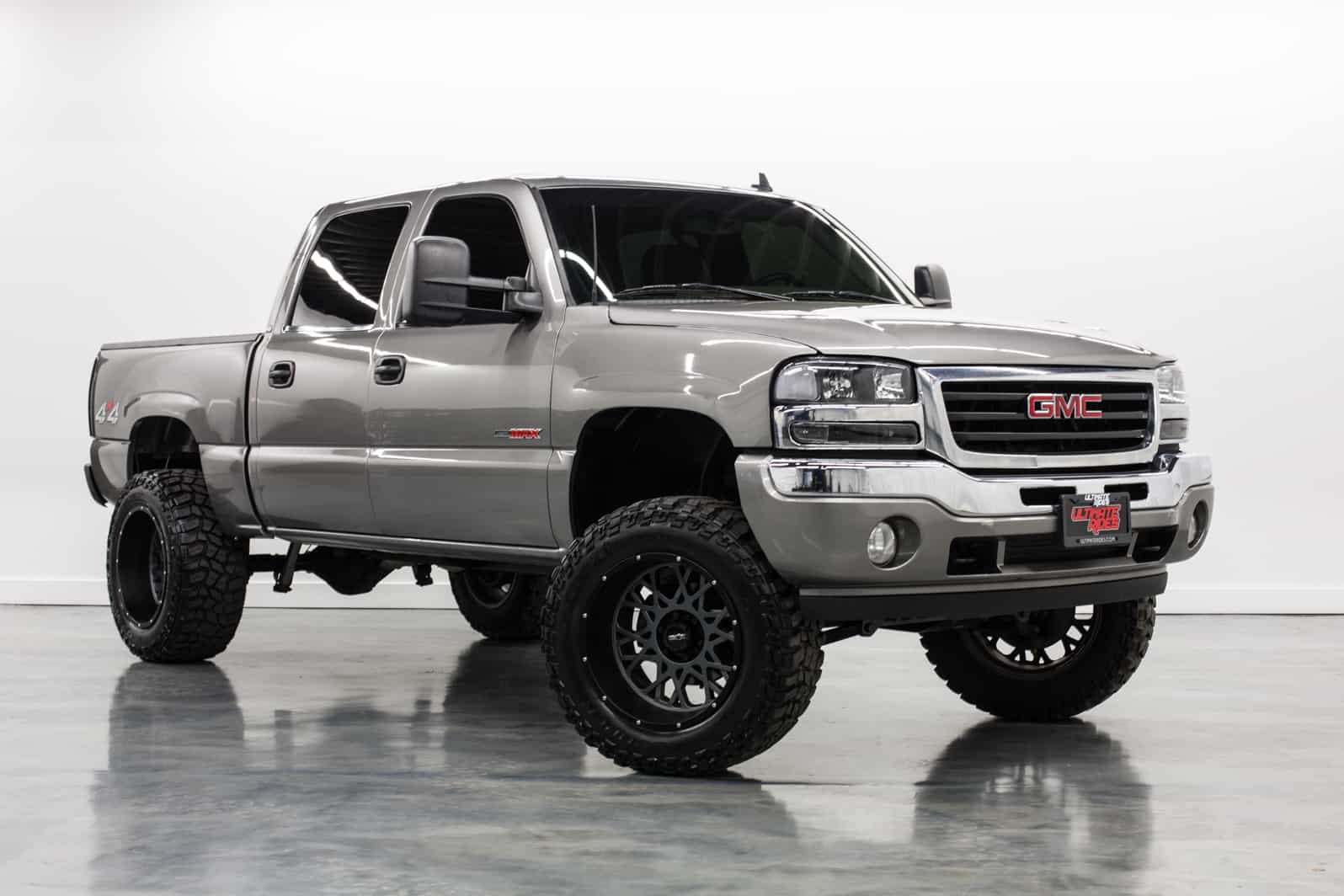 What to Expect
When Shopping with Us
When Ultimate Rides was founded, it began as a dream between three brothers who had a different vision of what selling cars to customers in the Midwest could be. In the years since, that dream has grown but never faltered, and the business has expanded to serving folks far outside of the Midwest. Despite the tragic loss of a brother, Alex and Nick continue to run Ultimate Rides with the same philosophy that drove them to start it in the first place: treating customers right.
It seems that across the automotive sales industry, it can be incredibly hard to find a truck dealer that won't try to sell you a rusty piece of junk, gouge you as much as possible, or straight up lie to you. It's a shame that this has become so commonplace in the industry that it's actually expected, and Ultimate Rides was founded to push out this kind of nonsense. When you buy from us, you can count on dealing with a friendly and knowledgeable staff that will be happy to answer your questions and provide solid information about the vehicles on our lot.
Though the business is made up of a whole lot more than just brothers now, we still feel like a family, and it's our goal to make sure that you do too. We've worked very hard over the years to build up our reputation among customers as an auto dealer you can trust, and we think that our hard work has paid off. We've discovered that you can still run a successful business while treating your customers with respect and offering competitive prices that won't make them want to run as far away as possible. The fact is that lifted trucks for sale usually don't come cheap, but we do everything we can to keep them affordable for everyday folks like yourself.
We've all had bad experiences buying cars, or at least know someone who has. When you come to Ultimate Rides, you can rest assured knowing that we're actively pushing against the mentality that a car dealer needs to take advantage of the customer to make money. We are focused on following the best business practices we can, and treating the customer with the kindness and respect that they deserve. We hope if you loved your experience with us that you spread the word around!


The Appeal of
Lifted Trucks for Sale
Have you ever driven or been inside of a lifted truck? Apart from the many off road driving benefits your truck will gain by installing a lift kit, you'll also be driving high above most other vehicles on the road, providing a level of safety and security that can help some people shake off the driving anxiety they feel when surrounded by cars and other trucks. You'll have a higher line of sight, so you'll be able to see ahead in traffic or out across the landscape, but it is important to stay aware of your immediate road surroundings at all times as well! Despite the safety afforded by being secured inside your large truck, nobody wants to cause or be a part of an auto accident.
Another reason to check out the extended inventory of rust free lifted trucks for sale we have to offer is simply the element of style brought out by a lift kit. We understand that it may not appeal to every single kind of driver out on the road, but if you are here reading this, we have a feeling that you're like us and consider yourself a hobbyist, or at least a fan of lifted trucks. When you love maintaining and customizing your truck like we do, it becomes sort of a lifestyle, and one of our favorite aspects of that lifestyle is tweaking our ride. Why drive a standard factory built truck when there are literally countless available customization options out there for you to tweak your truck with? Lift kits are only a small part of that customization culture, but it is easily one of our favorites, and it's why we love taking trucks into our lift center here at Ultimate Rides.
Finding the right lifted truck can be difficult, as sometimes you don't want it too high to impede your climb into the cab, or other times it's just not high enough. At Ultimate Rides, we make it easy to have your ride adjusted when you see something you like. All you have to do is mention your interest in having your cab raised or lowered and we can make it happen for you, and as mentioned before you will be able to have it all included in your financing deal. We only have the best high quality rust free lifted trucks for sale at Ultimate Rides, and all you have to do is come check out our show floor and speak to one of our representatives to find out how you can get one of your own to drive off in.
We Ship Trucks
Around the Globe
If you live nowhere near Chicago but still have an eye on something in our inventory, have no fear! We are able to ship our vehicles to you wherever you are. Plus, the cost of transport can be included in your financing deal, just like a trip to our lift center. It's all in an effort to make the whole process easier for anyone who wants to take part. We understand how rare it can be to find some of these lift trucks in as good of a shape as they are in. That's why we want to make it as simple as possible for you to order a vehicle no matter where you are.
If you are unable to make a trip to see us in person, simply get in touch on the phone and we'll be able to sort everything out with you. We are able to provide high quality pictures as well as answer any questions or provide detailed information on the vehicle at your request. Whatever it is you need, we can make it happen! Over 60% of the vehicles we sell are shipped to new owners in states other than our own, so you can believe that we have something special going on here. We've shipped vehicles to places such as Michigan, Texas, Alaska and even Mumbai!
There are many places around the world where trucks like these aren't available, so we are more than happy to provide our services to people anywhere they may live. Whether you want to purchase from us because you're looking for something incredibly specific, want to utilize our lift center services, can't resist our incredible prices or need a car that is completely rust free, we do everything we can to make ourselves available to you!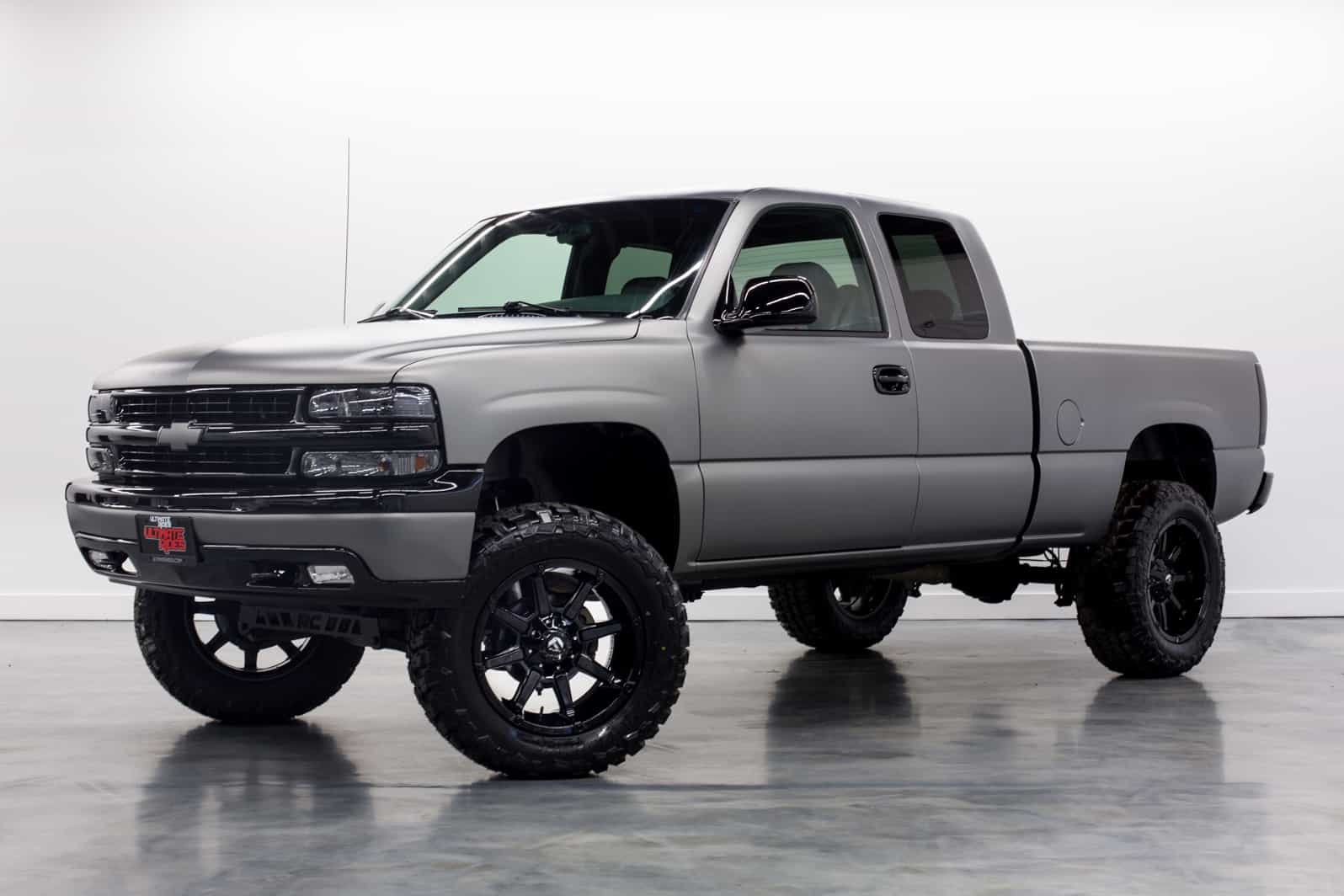 Why You Can
Count on Ultimate Rides
Since the very beginning, Ultimate Rides has been different than other pre-owned truck dealers, and we've gotten a record of fantastic reviews over the years that have reassured us we're on the right track. We hope to continue and expand this way of doing business, enough to make it a normal everyday practice again. In today's day and age, it constantly seems like companies are trying to pull the wool over their customer's eyes and take them for as much money as possible. We don't try that here. Our prices are fair, and for us customer service isn't just a buzzword that we like to throw around.
It's important to us that when you buy a truck from Ultimate Rides, you're completely satisfied with the end result. That means we want you to be happy with both the vehicle and your purchasing experience. One of the ways we've increased our business over the years is through positive word of mouth, and we hope for that trend to continue over the coming years as we keep expanding. We think there is a market out there for high quality rust free vehicles, especially in the Midwest where those can be so difficult to come across.
It can be hard maintaining a vehicle when it's in rough physical shape when you buy it. You won't have to deal with that problem when you buy from us at Ultimate Rides. Though there is always inevitably a certain level of unpredictable elements when you buy a pre-owned car, you can be sure that we've inspected each vehicle to verify that it is up to our very high quality standards. If you have any questions about our vehicles before or after you buy, please do not hesitate to contact us. Our staff is more than happy to help you out.
We hope that you feel we've done our best to educate you about our business and everything we have to offer our customers. If you see anything on our website that catches your eye, be sure to give us a call or stop in to see us soon. Our inventory can move quickly, so you never know when something might be here one day and gone the next.
If you'd like to give our sales or service departments, you can reach us via phone by calling 815-634-3900. If you want to stop in to pay us a visit in person, come on down to 38 W. Division St. Coal City, IL 60416. We're only about an hour south of Chicago, and we love seeing new customers! Come in today to find out what new inventory we have on hand, or to inquire about anything that's caught your eye online. We'd love to be able to get you into a new truck today.