Lifted Trucks for Sale in WI | Find Your Wisconsin Truck
Wisconsin: A Beautiful State for a Drive
From the shores of Lake Michigan to the western border with Minnesota, it's plain for any resident or visitor to see that Wisconsin is one of the most gorgeous states in the country. Whether you are a Green Bay native and die-hard Packers fan with season tickets every single year, or prefer to spend your days fishing on Lake Superior, there's one thing that is for certain: a lifted truck is a fantastic ride for just about any situation. Wisconsin is known around the country for its cheese, but we know that this state has so much more to offer than that, with its endless miles of gorgeous nature and state and federal parks, as well as a thriving tourism industry and long tradition of manufacturing. Being a Wisconsin resident is something to be incredibly proud of, but it takes more than just an annual visit to Summerfest to call yourself a true Wisconsinite. For the folks that live in Wisconsin year-round, you likely already know that it can be a little bit difficult finding lifted trucks for sale in WI that are still in good shape. The Midwest as a whole can be a tough place to shop for trucks, due to the heavily salted roads causing major rust damage to many vehicles. Thankfully, we are here to provide a solution. Ultimate Rides provides great lifted trucks that are clean and rust free, we ship lifted trucks to Wisconsin every week, and love our customers from our neighbor state!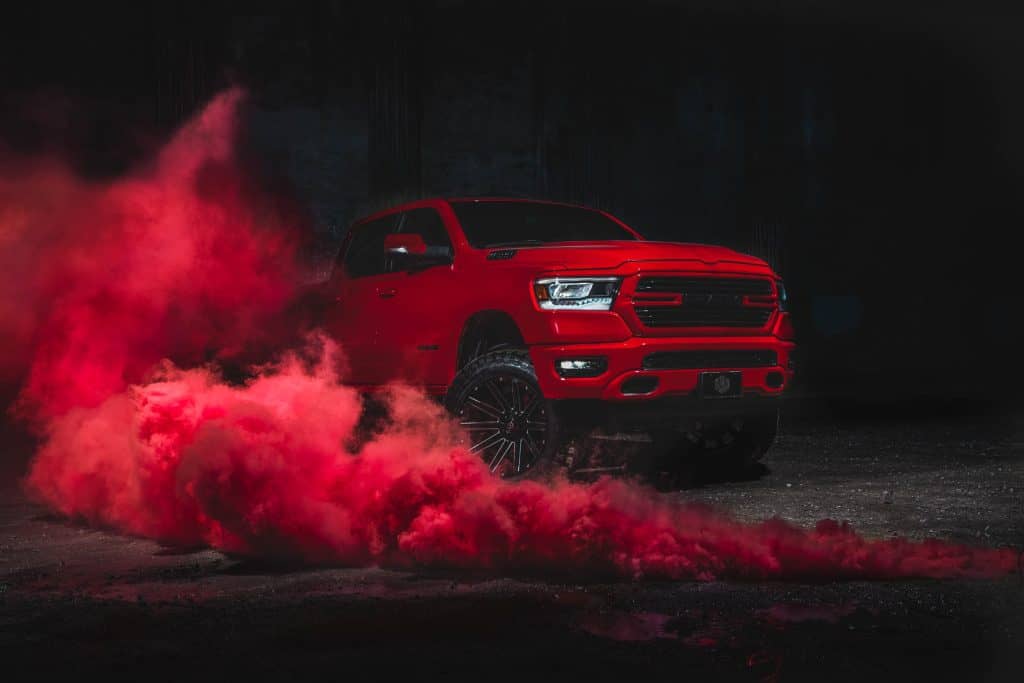 Ultimate Rides is the Best Place to Find Lifted Trucks for Sale in Wisconsin
Ultimate Rides is the best place to find lifted trucks for sale that have been well-maintained and taken care of. It doesn't matter if you live down on the state's southern border or all the way up near the biggest Great Lake, we know that it can be quite the process to find the right truck, and that's why we recommend you take a look at our inventory. We bring in vehicles from all over the country, specifically seeking out those that have been taken over the years, and we bring them back to our HQ about an hour south of Chicago in Coal City. From there, the vehicles undergo further inspection, and in many cases they're sent over to our service team for additional work. One thing you can count on is that every vehicle in our inventory has been greatly maintained and will be free of rust and other common (and uncommon) issues. For anyone in need of lifted kit install in WI, come on down to Ultimate Rides just across the Illinois border to find the right match for you.
One of our proudest achievements as a business is our stark contrast to most other auto dealers out there. Don't expect to be given the standard cookie cutter customer service treatment at Ultimate Rides. Instead, our sales team will sit down and have a real conversation with you, finding out what your expectations and needs are in a vehicle and letting you know about all the inventory we have that matches up with what you want. At Ultimate Rides, we don't view customer service as just another department. Instead we make it one of the primary focuses of our business from top to bottom.
Custom Lifted Trucks for Sale in WI
At Ultimate Rides, we do more than just sell trucks. Our lift center was finished in 2017, and we customize, modify and even build or re-build trucks in it on a regular basis. If you already own a truck, lifted or not, and either want some custom work done or need to find somebody you trust to fix it, feel free to bring your vehicle on down to us. Our service technicians are ASE certified and are highly trained and experienced when it comes to working on these heavy-duty trucks. Normal mechanics sometimes make costly mistakes when it comes to customized trucks because they simply aren't used to working on them, but you certainly won't have to worry about that here.
Another perk you get by shopping with us is the ability to have any of our vehicles sent over to our shop for additional work. If you'd like to have a lift kit installed, or other custom additions like a new grille, wheels or tires, we can make it happen before you take over. When you purchase a vehicle from us and decide you would like to have some extra work done, we even have the ability to finance the cost of your modifications as a part of your existing deal. That allows you to have your ideal truck become yours while only paying a few extra dollars each month for the work. We want to do whatever we can to make finding lifted rams for sale in WI as easy process for our buyers.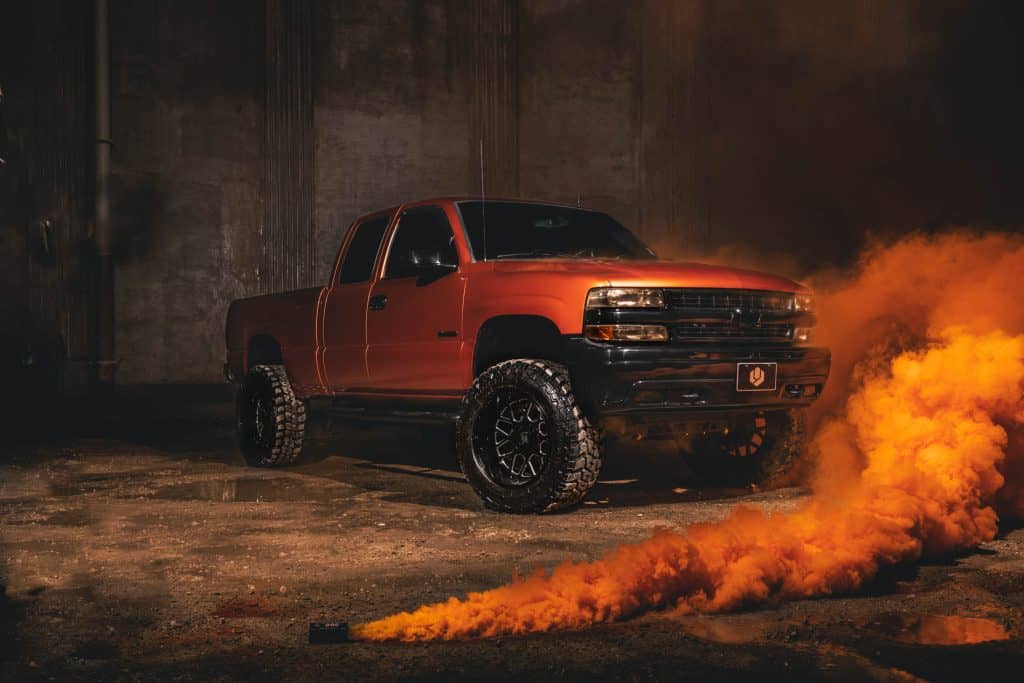 Your Next Lifted Truck Available with Delivery
Ultimate Rides is located just a few hours south of WI and Milwaukee, in Coal City, IL. While some may want to make the drive down to see our trucks before making a final decision, others might be perfectly okay working with us over the phone. If that sounds like you, we're happy to offer more details on our pickup truck shipping. You'll have the ability to pick any one of our lifted trucks for sale, customizing it even further if that is what you'd like. We'll take care of the financing process right over the phone, and a helpful member of our sales staff will tell you everything you need to know about buying trucks from Ultimate Rides. You can even decide to include the cost of shipping in your financing deal, allowing you to pay for it over time just like your truck as a whole.
From the time you order your new or used pickup, or once we've finished upgrading it for you, you can count on it arriving to your home within a week. We've worked hard over the years to perfect our shipping process, and it has become a huge part of our business. Over half of our sales are done with buyers outside of our area, and it's all made possible through this delivery service. If you have any questions, please be sure to let us know and we'll be glad to help!
Purchase a Rust-Free Used Truck
One thing you won't find at Ultimate Rides, even on our used trucks, is rust or corrosion damage. We're well aware how detrimental that can be not only to the look and color of your truck, but even to how well it runs. We offer vehicles from companies such as Ford, Ram, Chevrolet, and Jeep, all of which have been brought in due to their level of quality. We bring each of these trucks into our shop and inspect it to make sure everything meets our high standards. We know that our customers expect a lot, and we always deliver. Wisconson's auto dealerships, like any other state, are likely hit or miss when it comes to rust. That's nothing something you have to worry about when you check out our lifted trucks for sale in Milwaukee, WI.
The process of finding these vehicles is not always easy. We have a team of buyers that go out in search of the best cars, trucks and SUVs that they can find. They bring back the models that suit our inventory, and we get them set up with lift kits and other upgrades. We can offer a custom color scheme, or add on any kind of accessories you'd like in order to please our clients. Just take a look at our new and used models to see if anything catches your eye, and you won't have to worry about any hidden rust coming back to bite you after you've ordered. We're even happy to provide more detailed photos before you make a decision!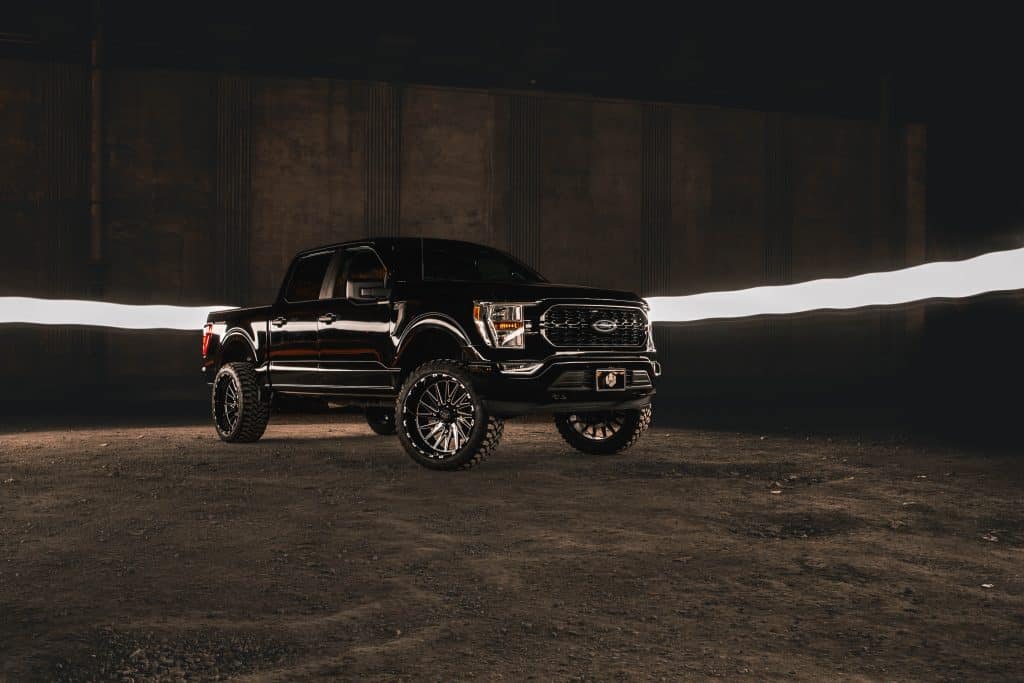 Lifted Vehicles: What You Should Know
If you've never had the chance to drive a lifted pickup or SUV before, there are some things you should learn before getting started. First, expect a very different feel compared to a standard model. You're higher up off the ground and this will have an effect on the way your truck drives. While some lifted trucks may have worse handling, that totally depends on the type of kit you install and whether or not it was done properly. When you choose Ultimate Rides for a lifted truck for sale, you can count on a smooth and secure ride.
Another thing to be aware of is that you can expect better performance off-road. With more ground clearance, better angles of approach, and stronger visibility over terrain, it remains one of the top options for those looking to customize their trucks for off-road action. You will even have the opportunity to install larger wheels and tires on your ride, giving you both a new look as well as further performance enhancements.
Two potential negative aspects to be aware of are that your gas mileage will likely increase, and you will need to be more careful when taking turns, especially sharp ones. As you raise the pickup or SUV up, the center of gravity becomes higher, and it becomes more possible to flip your ride. However, as long as you maintain a safe speed and follow the rules of the road, you'll have nothing to worry about when driving your lifted pickup.
Best Sales and Customer Service Team in the Industry
Ultimate Rides is a family business, and we are incredibly proud of that fact. We are very well aware of the fact that the automotive resale industry has gotten a pretty bad reputation over the years. We understand why that's the case, and we've made it one of our biggest priorities and business goals to avoid that. You can see from our long list of five-star customer reviews that our buyers can feel the difference. If you're in need of a lifted truck that isn't going to break down on you in a matter of months, come check out everything we have to offer at Ultimate Rides. Whether you want to come pick up your truck in person or have it shipped to you, we can do whatever is needed. Simply give us a call today at 815-634-3900 to find out more information on any of our vehicles, or come to see us in person at 38 W. Division St., Coal City, IL 60416.
Frequently Asked Questions
Before you head out, we thought we'd share answers to some of the most common questions we hear from potential clients. Please take a look below if there's still anything you're wondering, and if we weren't able to address it here, make sure to get in touch with our team over the phone!
Q: What are the most popular vehicle upgrades in the United States?
A: The top choice for drivers who want to upgrade their ride is suspension, and that's exactly what we specialize in at Ultimate Rides. Lifted pickup trucks are all the rage these days, growing in popularity with every passing year. We can help you join in on the craze with a high-quality suspension upgrade or one of our lifted trucks for sale in Wisconsin. Beyond that, other popular choices including changing the color of your ride, or installing a performance enhancer on your engine, both of which we can also offer!
Q: Are lifted vehicles safe to drive?
A: Absolutely. As long as you know where your installation came from and are confident in it, and that you always practice safe driving habits, there's nothing to worry about when it comes to getting behind the wheel of a lifted model. If you're feeling unsure, you can always take the ride to a professional and they can take a closer look.
Two Brothers With a Dream, Building The Best Ultimate Rides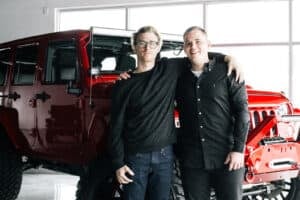 Ultimate Rides consists of two brothers who have been buying and selling custom vehicles for over ten years. Selling lifted trucks by day and writing these awesome reviews by night! They started their Ultimate Rides journey with a third brother Jake, who was a big part of building the business they have today. In 2016 Jake passed away and losing their brother was the hardest thing they ever had to deal with. Even though they had a tragic loss they plan to continue to set a new trend for the auto industry, keeping customers number one. Pushing the envelope on the lifted truck market, these guys love researching and learning about everything in the auto industry!
 — Nick and Alex Bulanda, Founders of Ultimate Rides