6 Inch Lift Kit Installation Cost
Introductory Information on 6 Inch Lift Kit Installation Cost at
Ultimate Rides
There are few adjustments you can make to a truck that completely alter its look and style as much as a lift kit can. All across the United States pickup truck and SUV drivers have caught on to the growing craze, and lift kits are becoming more and more common out on the roads. It's not too hard to understand why these modifications are becoming so popular: they're a fantastic way to put your mark on your truck and make it your own. If you're wondering how you can go about getting a lift kit installed on your truck, you've come to the right place.
At Ultimate Rides, we do a lot more than just sell trucks. We have our very own service center staffed by an expert team of technicians who are ready to get to work on your vehicle today. Whether you've run into some engine trouble that you need to have looked at, you need some regular maintenance done on your vehicle or you'd like to have some custom modifications made, we can help you get it done. Before bringing their truck in, one thing many customers want to know is how much a 6 inch lift kit installation cost will be. The honest answer is that the cost fluctuates depending on the make and model year of the vehicle. Let's start to dive in to some of the specifics.
6 Inch Lift Kit Installation Cost for the
GMC Sierra 1500 and Ford F150
The final 6 inch lift kit installation cost depends on the vehicle you're having lifted, as well as how many inches the rims measure out to. For example, the cost of installing a 6 inch lift kit on a GMC Sierra 1500 with 14″ rims would total out at $2380. For a Ford F150 with 14″ rims, the cost is $2484, but you could always go with strut spacers to knock $300 off the price. To find out exactly how much it will cost for your vehicle to get a lift kit, the best thing to do is contact us directly as there is such a large variance between different vehicles.
Though it may be frustrating not to have a flat price, it's important to understand that there are a lot of different challenges, costs and styles when it comes to lift kits, and not every installation is going to be made equal. For instance, did you know that there are two kinds of lift kits available? There are suspension lift kits and leveling lift kits. While leveling lift kits are more intended to fix issues with uneven suspension, suspension lift kits are meant to enhance the height of a truck off the ground and allow for bigger wheels.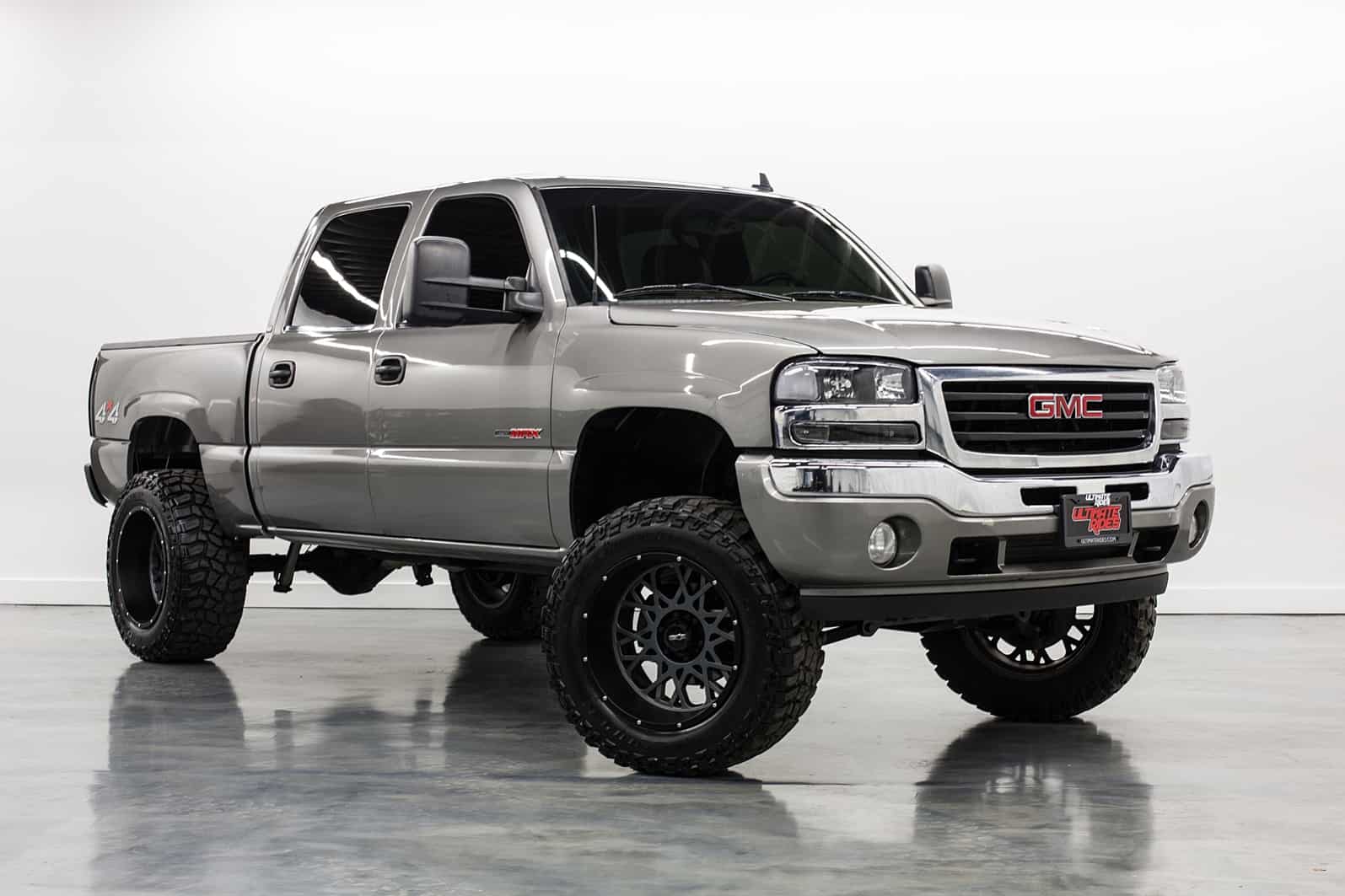 Take Your Truck to Ultimate Rides for
Service You Can Trust
At Ultimate Rides, we're always trying to make sure our customers are taken care of. Any time you bring your vehicle in to our service center, you can rely on the fact that we have ASE certified technicians, and they are highly experienced when it comes to working on all kinds of vehicles. While other mechanics might make some seriously costly mistakes due to a lack of experience, that isn't the case here at Ultimate Rides. We're lift kit specialists, and if you need some lift work you can count on, we're the place to take your truck.
For many drivers out there, price is a major deciding factor on where you take your vehicle for service and repair. It is important to remember, however, that the cheapest option isn't always the best option. At Ultimate Rides, we try to strike the perfect balance between cost and quality, giving you reasonable prices for high-end work. We hope that the next time your truck breaks down or you decide to have a lift kit installed that you think of us.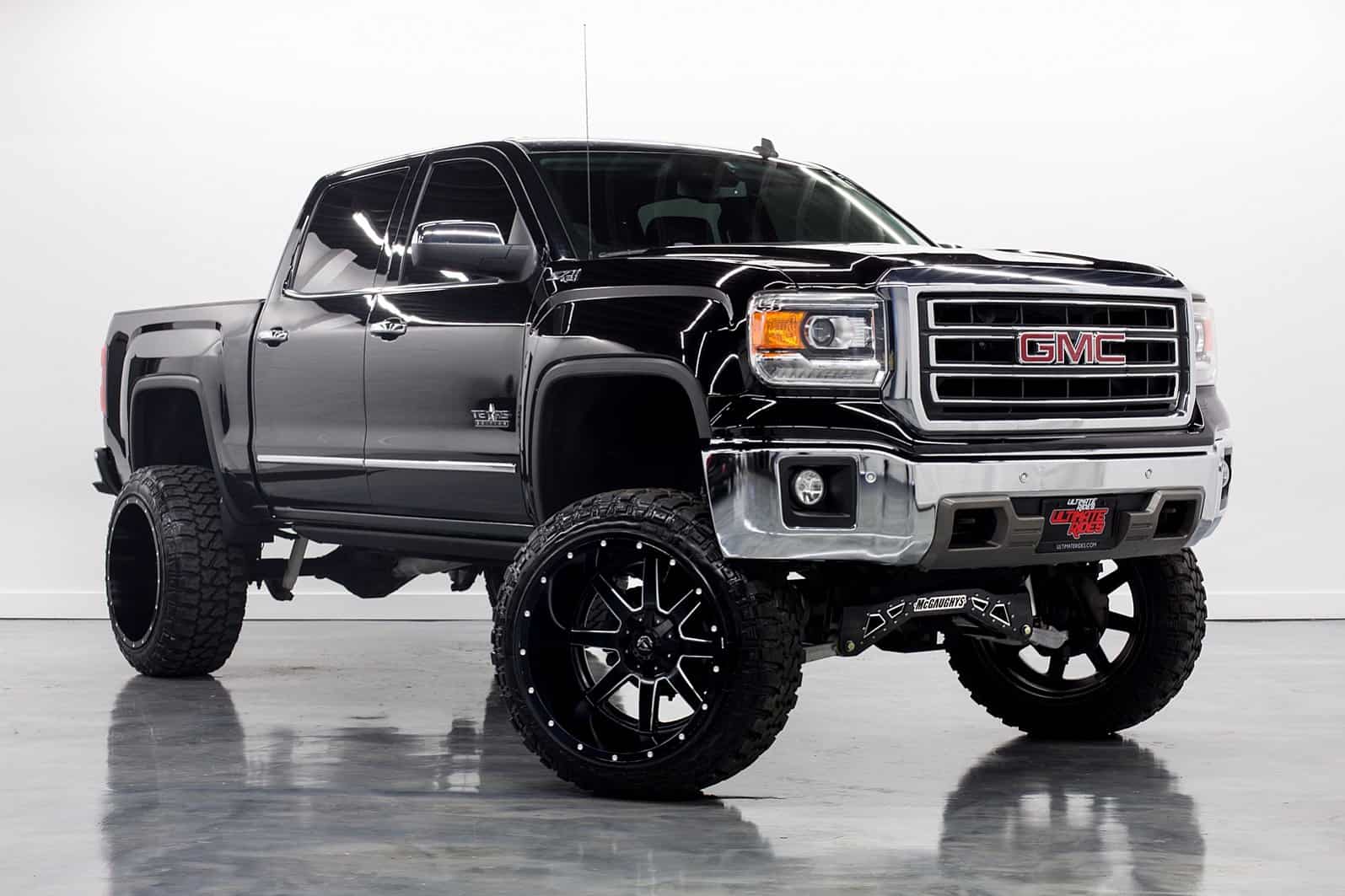 Ultimate Rides Offers a
Different Kind of Customer Experience
We don't want our customers to think of Ultimate Rides as just another used auto dealership with a few in-house mechanics. Our service center finished construction back in 2017, and even before that we have been longtime specialists when it comes to building and customizing trucks; it's kind of our thing. Many of the vehicles in our inventory have been worked on in our lift center, and we're always ready to take on work from our customers as well. For more than a decade, Ultimate Rides has been on a mission to provide customers with access to high-quality vehicles and high-quality vehicle service.
Our customer service isn't like most other auto dealerships out there. While they're focused on trying to make a quick buck off of you, we instead believe the way forward is to become a valued provider of needed goods and services. What that really means is that we are confident in our product, and we think you'll be very happy with what you get from us, whether that's a new truck or a new edge to your current one.
If you'd like to get a more exact quote on the 6 inch lift kit installation cost for your vehicle, always feel free to give us a call! You can get in touch with us at 815-634-3900, or you can always stop on in to see us in person. We are located just about an hour south of Chicago in Coal City, at 38 W. Division St. We're open seven days a week, so the next time you've got the urge to talk about your truck, don't hesitate to come and see us.