Lifted Trucks for Sale in Indiana
Ultimate Rides is Your Go-To Destination for
Lifted Trucks for Sale in Indiana
The great state of Indiana lies in the heart of the American Midwest, home to Hoosier Hill, the Indianapolis 500 and thousands of years of cultural and natural history to be proud of. Major manufacturers of steel and innovators of public education, there's not an argument to be made that Indiana is not one of the cornerstones responsible for the growth of the United States. Just like every other state in our nation, the people who live in Indiana deserve access to high quality used vehicles, which can be surprisingly difficult to come by. Just next door over in Illinois, Ultimate Rides has the selection of vehicles you've been waiting for: rust free and ready to drive for years to come.
If you're in need of lifted trucks for sale in Indiana, we're the people who can help. Despite being headquartered just over in Illinois, we serve customers from all around the world, providing them with used trucks that are clean and still in excellent running shape. At Ultimate Rides, we send out specialty buyers to warmer parts of the country in search of high quality vehicles to bring back to our headquarters. We have strict standards for the vehicles that we bring in, and once we have them in our possession each vehicle undergoes a stringent examination to make sure it's up to snuff. When you buy from us, you can go in knowing that you're getting a clean and well-maintained vehicle that should last you years to come.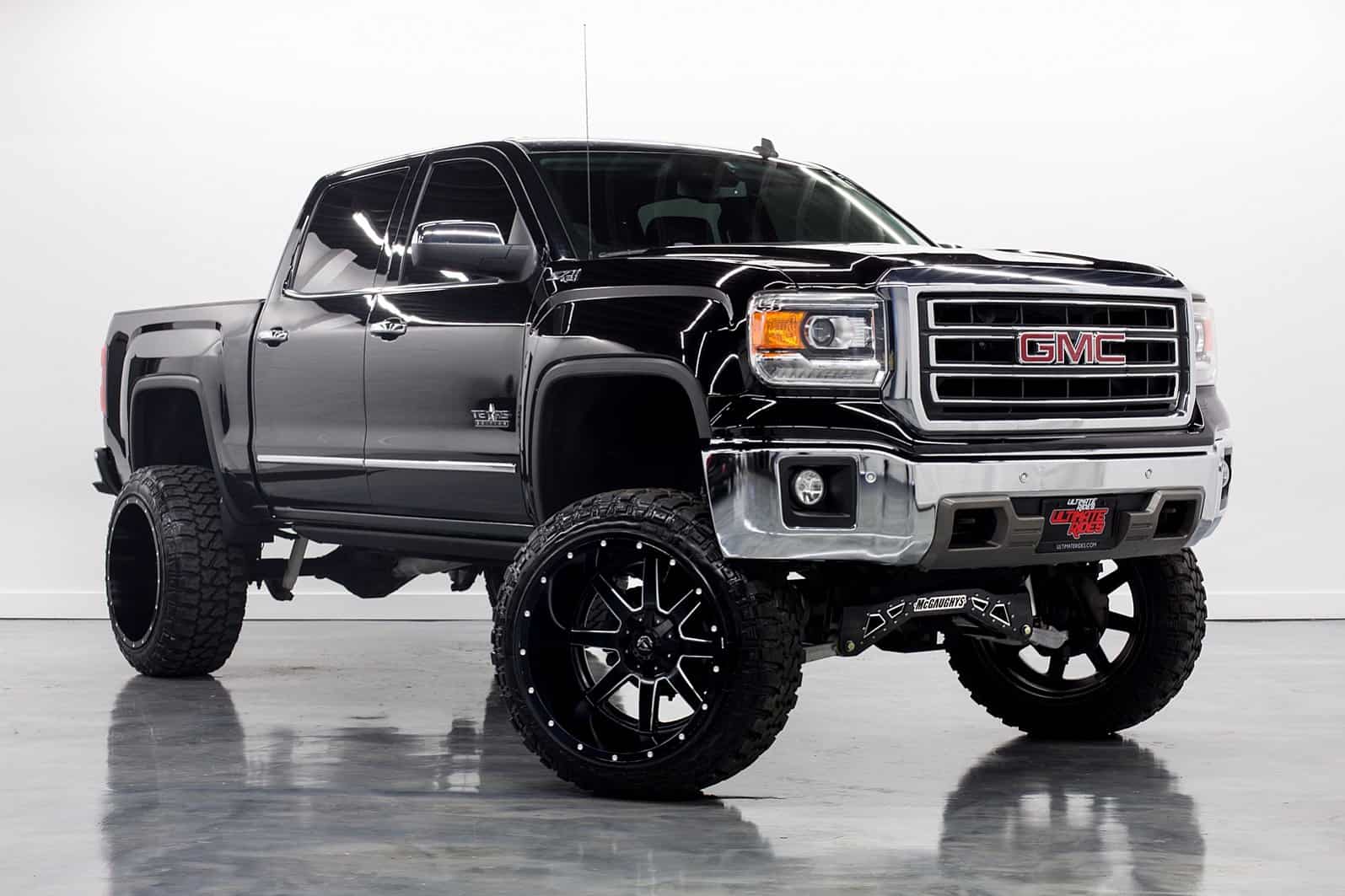 Take the Opportunity to Check Out Our
Brand New Lift Center
At Ultimate Rides, we do more than just sell vehicles; we also customize and build them. Many of our lifted trucks for sale in Indiana have been outfitted by us with lift kits, custom tires and wheels and more, and any time you decide to purchase a vehicle from our inventory you have the choice to send it over for further modifications. We know that for many drivers out there, their truck is more to them than just a way to get from point A to point B. Our vehicles are often extensions of our personality and can be an excellent way for individuals to express themselves. That's one of the reasons we love working on and driving these trucks. It's something of an art form for us, and we'd be very happy to hear what you want out of your custom truck and make it a reality.
Even if you're not planning on purchasing your next truck from us, we can be of service to you. If you currently own a truck and are thinking about having some modifications made, we'd love to help. Our lift center is staffed by ASE certified service technicians who know what they're doing. While many mechanic shops aren't used to working on custom trucks and can run into some serious issues, we're more than able to maneuver the challenges that come from working on these kinds of vehicles. We'll help you avoid timely and costly mechanical errors that crop up from time to time.
Lifted Trucks for Sale in Indiana
Made Available to You
Whether you live just across the state border or on the other side of Indiana, Ultimate Rides makes it easy for you to shop with us. You have the option of coming in and picking up your truck in person, or you can have the vehicle transported to you. More than half of our customers live outside the state of Illinois, so we are very used to the remote buying process and have it down to a fine science by this point. You can continue browsing our website, where you'll find our inventory, and when you're ready to start the process, go ahead and give us a call. We can answer any questions you have and provide you with detailed photos before you make any decisions, and if you have chosen to have your vehicle transported to you, we can even include the cost as a part of your financing plan, making it easy to pay for with just a little extra every month.
By now you know that we have plenty of jacked up trucks for sale at Ultimate Rides. However, what if you're looking for something in particular and are having trouble tracking the model down? Well, we've got you covered there. If you leave a small deposit with us, we'll have our buyers search for your missing model, and as soon as we're able to locate one for you we'll let you know. From there, you can choose to purchase the vehicle as is, or have it sent over to our lift center for some adjustments. We know that it can be difficult finding the right lifted trucks for sale in Indiana, especially for those specialty buyers out there in search of a specific model and year, so we are here doing what we can to help.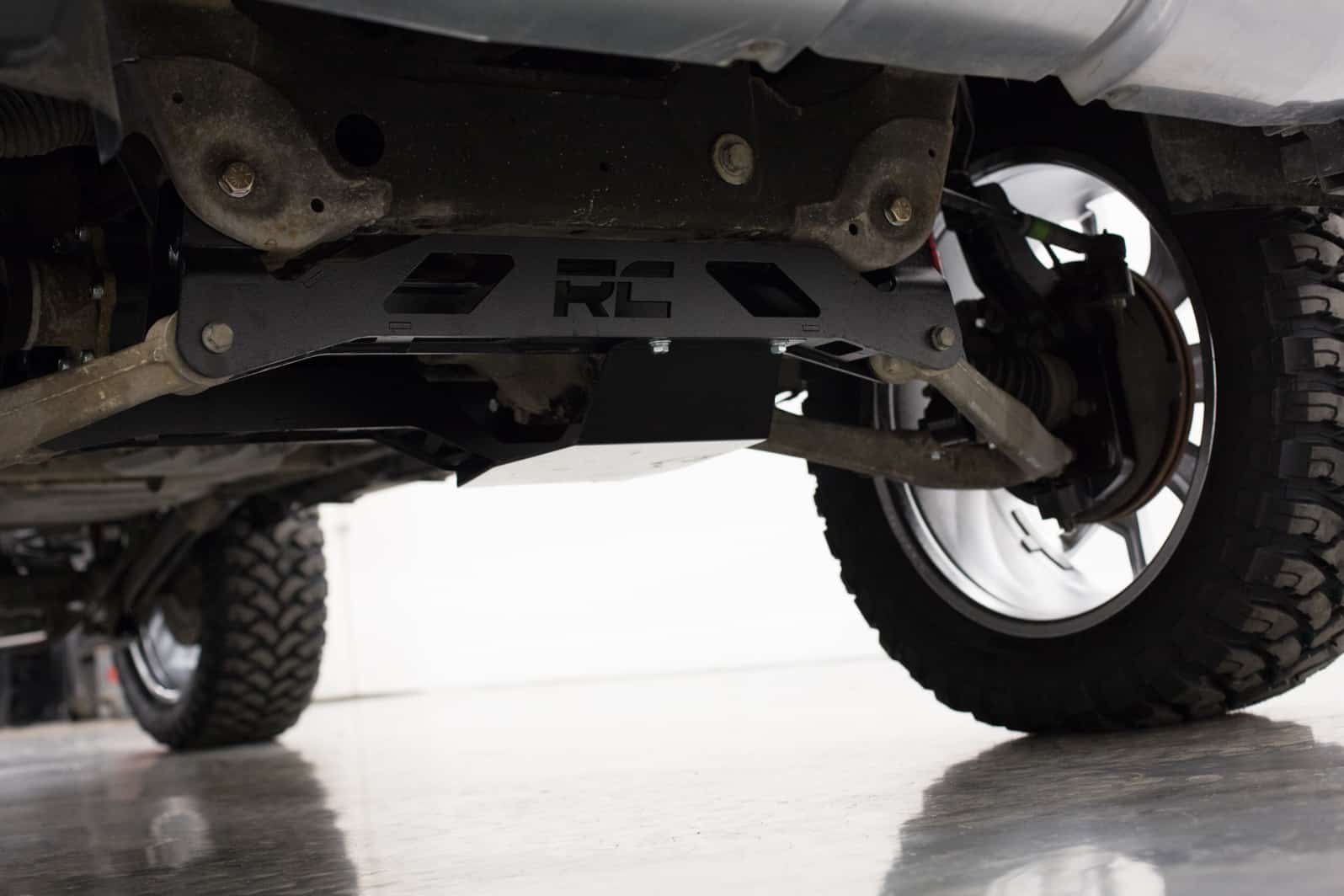 Check Out Ultimate Rides for
Excellent Vehicles and Unparalleled Customer Service
For more than a decade, we've been out to change the landscape of the automotive resale industry. Dealerships from all around the country have gotten poor reputations for trying to work over their customers and make an easy buck. That's not our business mentality. Instead, we see ourselves as dealership that's going to match you up with your perfect truck. We want to be your go-to dealership to find lifted trucks for sale in Indiana, and so far we're quite happy with the way things are going.
If you'd like to get in touch with us, you can reach us at 815-634-3900, or come and see us at 38 W. Division St. Coal City, IL 60416. We've got the inventory and the team ready to make your dreams come true. Just give us a shot.