Lifted Trucks for Sale in GA
Find the Best All-Terrain Trucks to
Drive in Georgia
It can get quite hot down in Georgia during the summer, but not everybody is suited to drive around in a little convertible. Whether you find yourself off-roading, winding through the Blue Ridge Mountains or cruising along the coast, there's nothing quite like driving around in a lifted truck. A good truck can be useful in just about any driving situation, whether you reside in Macon, the heart of Georgia, count yourself among the many residents of Atlanta, or prefer a quiet life in the country, a well-maintained lifted truck can get you around everywhere you need to go, and it can do it with both style and performance. Your first instinct when shopping for a new truck might be to check your local dealerships, but all too often we've seen customers end up with disappointing trucks that start breaking down regularly after only a few months of use. Thankfully there is a better option available to you. Ultimate Rides provides lifted trucks for sale in GA to all those in need of one. From Andersonville to Waycross, a high-end lifted truck could be exactly what you need to make the landscape of beautiful Georgia truly yours.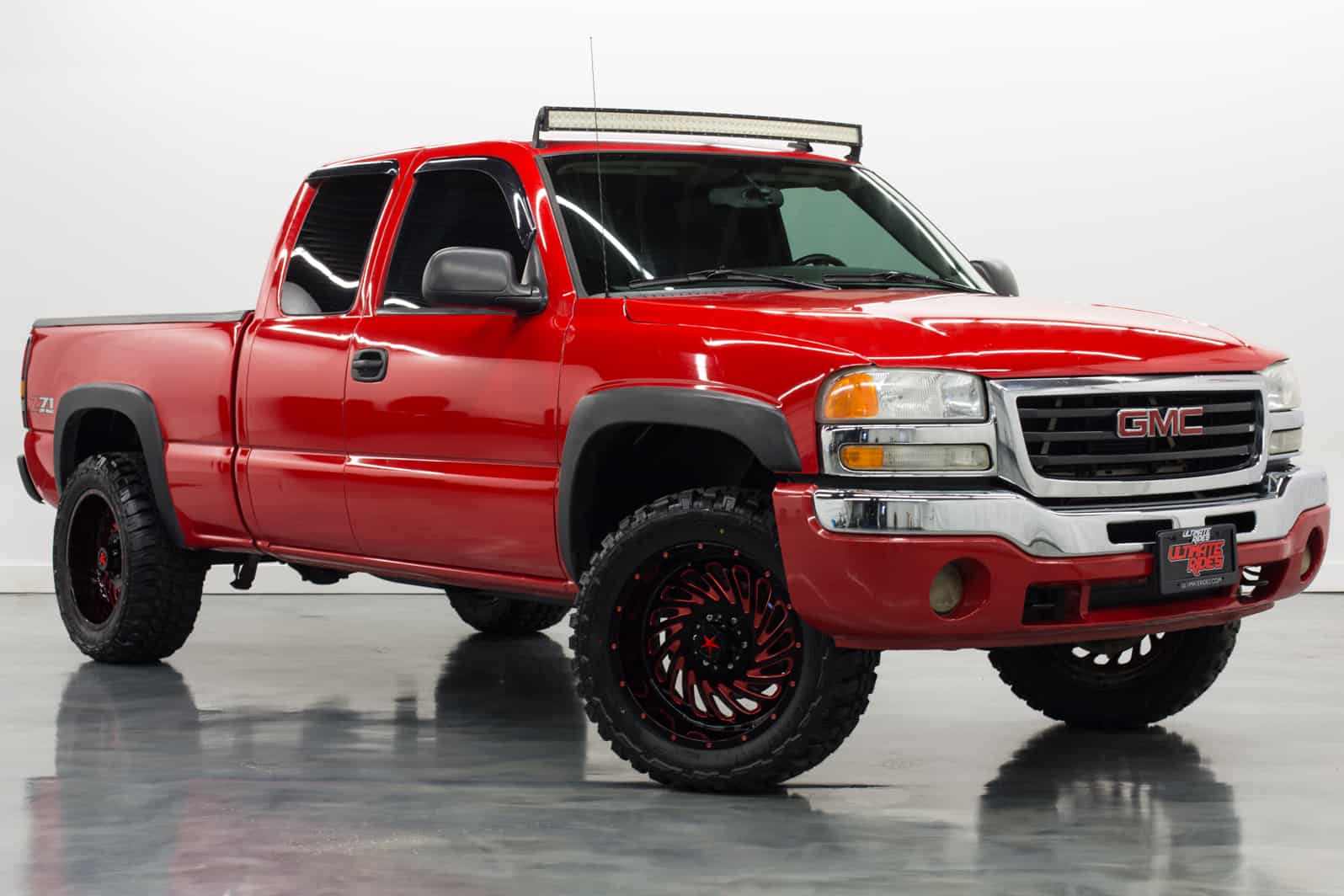 Lifted Trucks for Sale in GA
At Your Convenience 
Though Ultimate Rides is headquartered in Illinois, we supply lifted trucks to buyers from all across the United States. If you're currently shopping around for something but haven't been able to find exactly what you're looking for, take a look at our inventory to see what we have to offer. Whether you decide to have the truck shipped out to you or you wish to come pick it up yourself, you might be surprised at how valuable it can be to find a reliable source of high quality lifted trucks. Dealers around the country can be found peddling worn out trucks that have been fixed up just enough to be sold, but before long you realize you've got a problem on your hands that won't easily go away. That won't be the issue when you purchase through us. Each and every one of the vehicles in our inventory have been hand-picked by specialty buyers around the country who know exactly what we're looking for. From there, the vehicles are taken back to our HQ and in many cases sent over to our lift center for some final touches before we list them.
If you are in need of a truck but haven't found any luck looking in your local area, Ultimate Rides has a huge supply of lifted trucks for sale in GA, and we make it easy to buy from us no matter where you are. If you want to come take a look at our inventory in person, we'll help you make arrangements to come out, and we can even pick you up from the airport when you make it into town. Many buyers get in touch with us over the phone, where we can supply tons of high quality pictures and answer any of your questions. From there, we can start making the final arrangements, and we can even include the cost of transporting your truck within your current financing deal. We try to make the process of buying our lifted trucks for sale in GA as simple and easy as possible.
Looking for the Best Lifted Trucks for Sale in GA?
Check Out Ultimate Rides
At Ultimate Rides, we've been operating for more than a decade now, but our passion for lifted trucks has never wavered. We believe that we are one of, if not the, best place in the country to find custom pre-owned lifted trucks that are still in excellent shape. The combination of our love for building and driving them, along with our unparalleled service and sales teams, ensure that we deliver the best product and buying experience around, even for those who live outside our area. Finding lifted trucks for sale in GA can become a long and arduous process, so the next time you are in need of a vehicle, we suggest at least finding out if we have something that suits your needs. You can rest assured knowing you won't be lied to or strung along here, and our many five-star reviews can attest to that.
Beyond just excellent customer service and high quality trucks, you can also come to rely on our lift center for any additional modifications you'd like to have made before you take possession of the truck. Our service center, built in 2017, is run by an ASE certified team of technicians who are highly experienced in working with these trucks, which can actually prove quite difficult for standard mechanics. If you are interested in having any custom work done, just let us know and we can fill you in on all the details. Best of all, when you buy from us, we can even include the cost of your lift center trip as a part of your financing, allowing you to make the truck of your dreams for only a few extra dollars on your payment every month.
Making the right choice on your next major purchase is a big decision, but when you buy through us you can rest easy knowing that you haven't got a piece of junk on your hands. If you're unsure about anything we've said here today, we encourage you to give us a call to find out more. You can reach us at 815-634-3900, and we're open seven days a week. We'd love to chat about your next truck.