Why the First Generation Chevy Silverado is Still One of the Most Reliable Trucks of the Last Decade
Let Us Tell You Why the First Gen Silverado is the
Greatest Most Reliable 4×4 Truck Ever Made
The story of the Chevy Silverado begins back in 1998 and stretches all the way to the modern day and onward, with the Silverado still one of the most popular trucks available on the market. Despite it's well-earned popularity and the many awesome features added over the years, the newer generations of the Silverado don't quite live up to the incredible performance standards set in its early years. The reason for these high standards boils down to the excellent 5.3L Vortec 5300 V8 engine utilized by Chevy in many of the Silverado models in this era.
Over the years, the Vortec 5300 V8 has earned a reputation for being a long-lasting, hassle-free engine. Users on truck forums across the web gush about how the Vortec makes it so that the first gen Silverado is one of the most reliable trucks of the last decade, despite being well over 10 years old. It's clear that these engines were built to last, and for those so inclined, a few custom adjustments can push the engine from great to unparalleled. Truck enthusiasts from around the country can often be found seeking out the Vortec 5300 so that they can have it installed in their truck. That's truly how special this engine is.
One of the other ways Ultimate Rides is here to help is with guides, and if you want more information on how to find the best leveling kit for your Silverado check this out.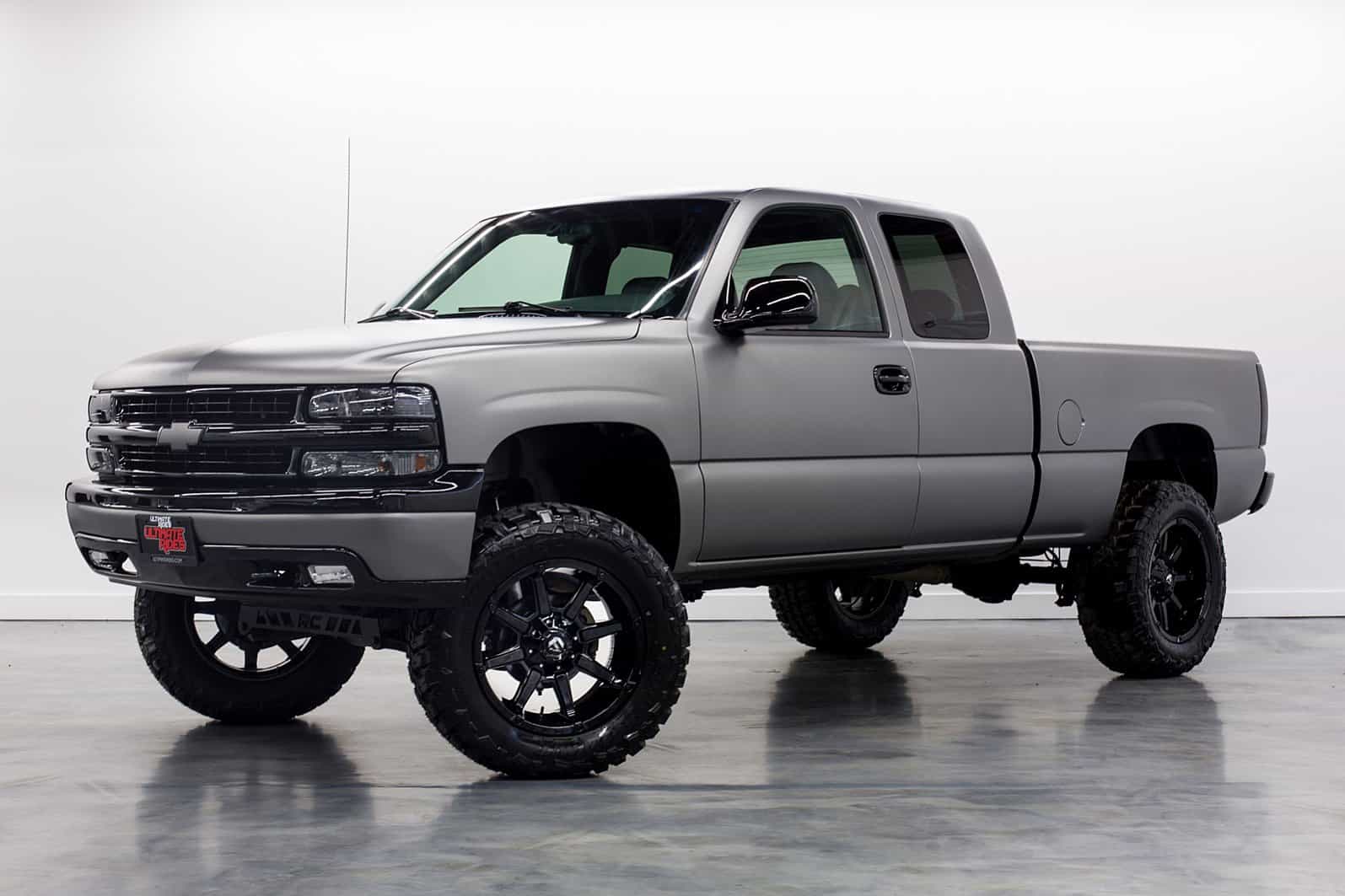 What You Need to Know About the
5.3L Vortec 5300 V8 Engine
As most car and truck enthusiasts are well aware, Chevrolet is owned and operated by the larger General Motors. Back in the early 90's, GM began development on the successor to its long-running small block engines, and by the time the Silverado was getting ready to make its grand debut in 1998, these engines were fully designed and ready to go. Shared with performance-heavy vehicles like the Corvette, the Vortec 5300 was clearly a high-quality engine, but it took a while before folks began to realize that there was something really special about this particular model used in the Silverado 1500. Over the years, the engine proved itself as being incredibly reliable when taken care of correctly, and an in-depth look at the design and construction of the engine is able to tell us a good deal about why that has become the case.
From top to bottom, the engine block is clearly designed with strength in mind. Using techniques that were innovative at the time, such as snap-fit cross-bolting and the use of valley plates, the engineers at GM managed to create a strong and durable engine that has stood the test of time. When you really dive in, it's not too difficult to see why the first generation Silverado is considered by many to be the greatest most reliable 4×4 truck ever made. These engines are not only reliable, but surprisingly affordable and easy to find as well, further increasing their popularity with drivers. These engines were so commonly found between the years 1998 and 2007 that even today you would be hard pressed to find a shop or junkyard that does not already have its hands on one.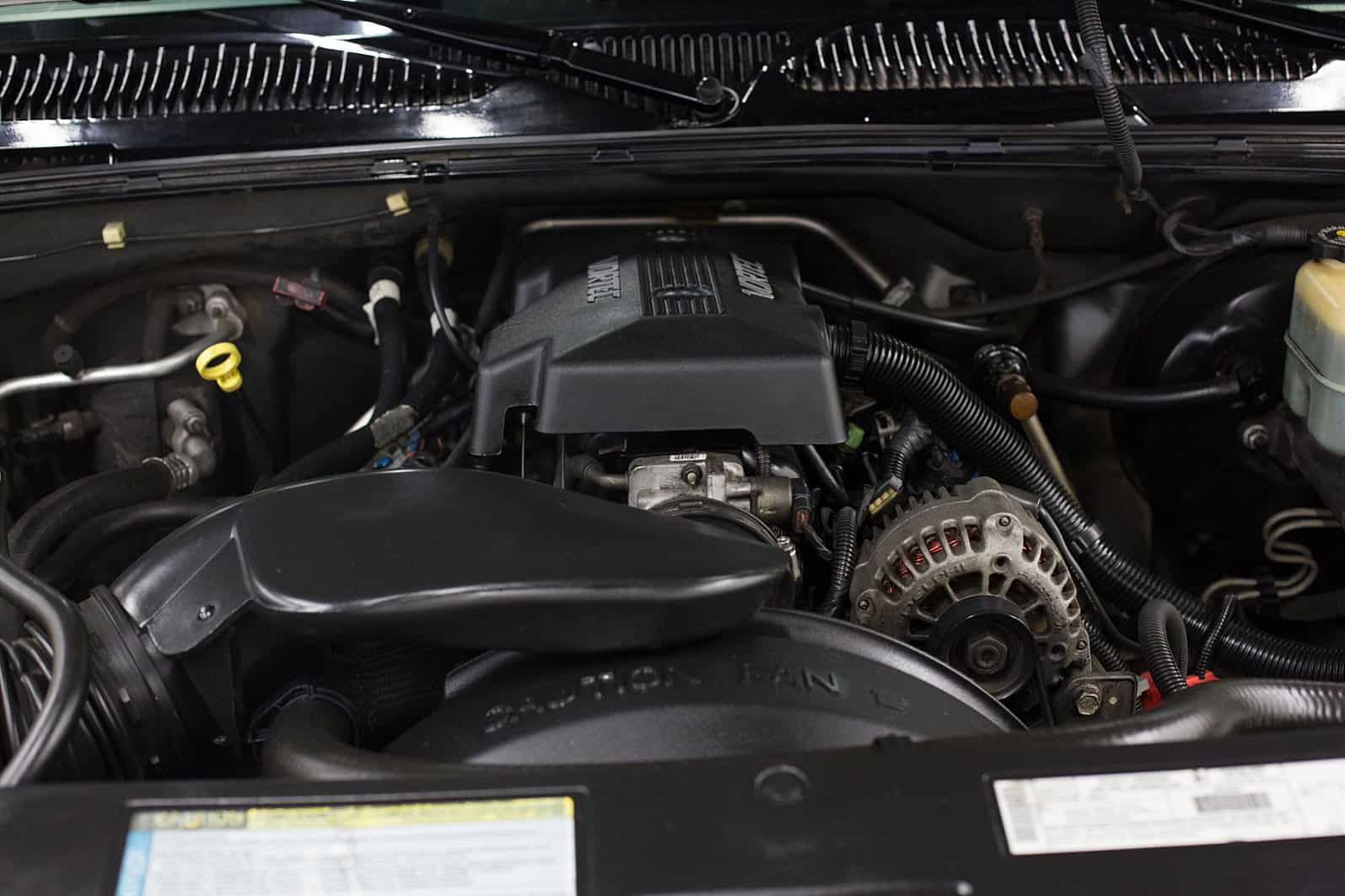 These engines, despite being used for consumer vehicles, have many of the same features as Nascar vehicles did in that day, further proving that GM meant business with this engine. The engines are so popular that they can often even be found within high performance racing cars today, heavily modified of course. The fact that that is still the case all these years after the design and construction of the engine just further goes to show how much thought and care went into this model. Even without modifications, the engine is capable of delivering some truly surprising horsepower, and things only get better from there when you decide to dive into the world of engine customization.
5.3L Vortec 5300 V8
Engine Specifications
While the exactly specifications may differ depending on the exact year it was constructed and with any modifications made, here is a little bit of what you can expect when you buy a vehicle with the Vortec 5300 V8 inside. We'll be going over the most common and beloved of these engines, the LM7. The 5.3L Vortec 5300 V8 LM7 could be found in the Chevy Silverado between the model years 1999 and 2007. The engines have a compression ratio of 9.5:1, and are able to deliver between 270 and 295 horsepower, with between 315 and 335 lb.-ft. of torque. The engine block was made from iron with interior elements made up of a variety of materials. It features a stroke of 3.622 inches length, and a six-bolt main cap design, with dished hypereutectic-cast aluminum alloy +8cc pistons. The powdered metal I-beam connecting rods measure in at just over six inches long, and the crankshaft is made of cast iron.
The aluminum cylinder head contains a combustion chamber volume of 61cc, an intake runner volume of 200cc, and an exhaust runner volume of 70cc. It includes a Torque To Yield cylinder head bolt, and a three-bolt cam gear attachment for the camshaft. The hydraulic roller valvetrain includes a plastic lifter tray and a die-cast pedestal roller fulcrum rocker arm with a 1.7 ratio. The engine also includes a truck style intake manifold, a 78mm three-bolt throttle body, and between 21.8 lbs./hour and 25.2 lbs./hour of fuel injector flow, depending on the model year. Finally, you'll find a deep rear slump oil pan and standard volume oil pump as a part of the Vortec 5300 V8. If you want to drive the greatest most reliable 4×4 truck ever made, it had better have this engine inside.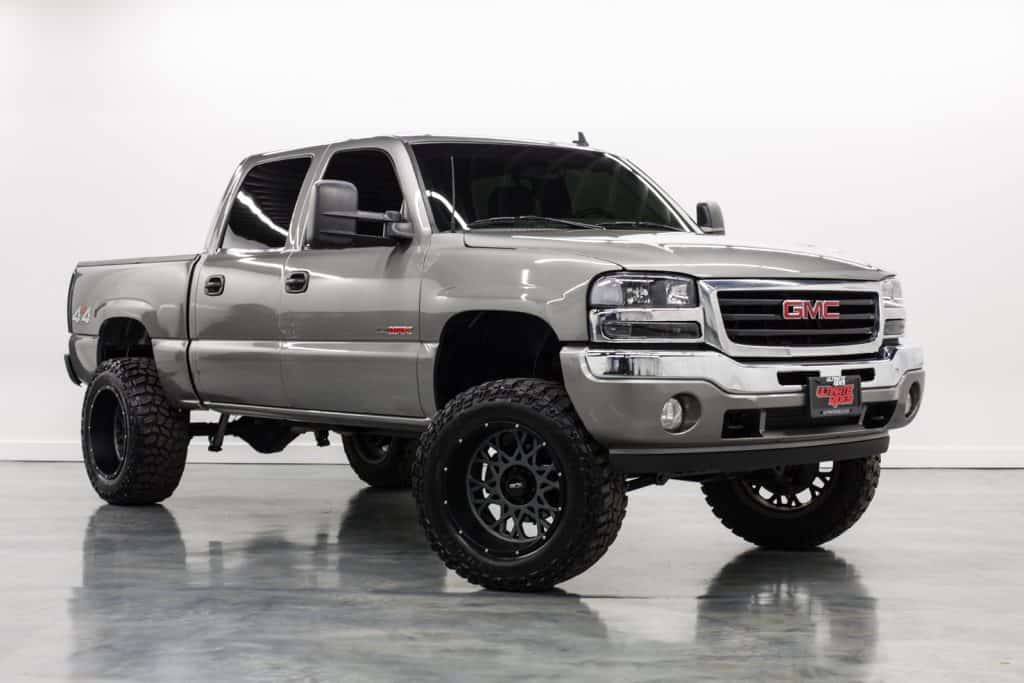 Visit Ultimate Rides to Find Some of the
Most Reliable Trucks of the Last Decade
If you're buying a used truck, it's incredibly important to select one with an engine that's going to stand the test of time; not just for how long it's already been in use, but because you should be able to count on it in the years to come under your ownership. That right there is the biggest reason we recommend the Chevy Silverado between the model years of 1999 and 2007. These were trucks that were truly built to last, and there's no better evidence of this than the sheer number of Vortec V8 engines still in circulation today. It is truly a wonder that a vehicle manufactured between 15 and 20 years ago could still be considered as one of the most reliable trucks of the last decade, but it's true.
If you're one of the many people looking for a first generation Chevy Silverado that's still in excellent shape, Ultimate Rides is one of the best places to look around the country. Though we're located about an hour south of Chicago in Coal City, IL, we ship our trucks to customers from all across the United States. We are a specialty dealer, and sell only the finest rust free and lifted trucks found around the country. If you're a resident in an area that sees consistently harsh winters with constantly salted roads, chances are it's going to be very difficult if not impossible to find a truck that hasn't already become infested with rust. This rust can make it much more difficult to complete standard maintenance and to ensure the truck is going to last many more years to come. The best option at your disposal is to buy a used truck that is free of rust buildup, and that's where we come in.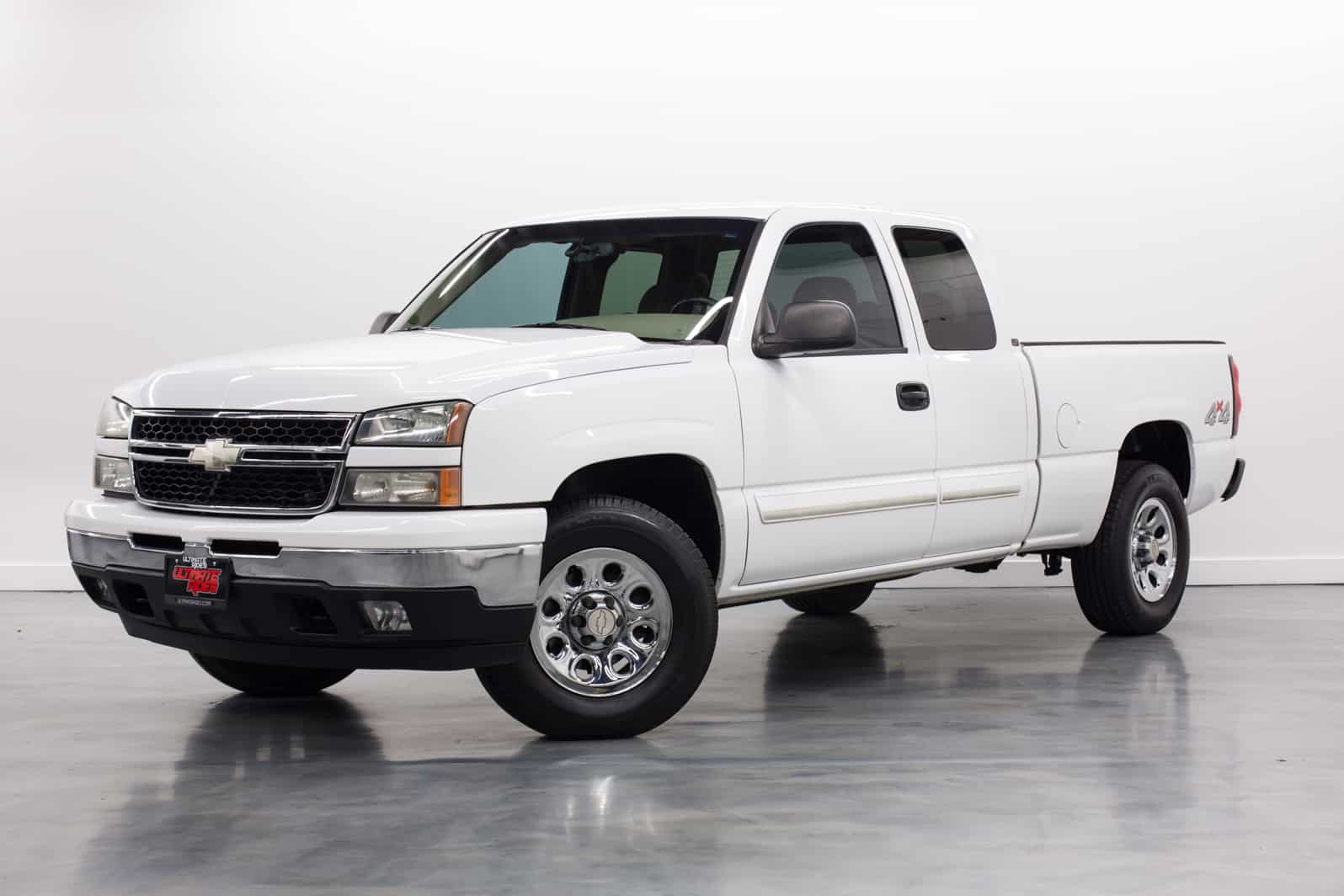 The Benefits of Buying from
Ultimate Rides
At Ultimate Rides, we consider ourselves more than just another used truck dealer. We have our own lift center where we are constantly working on trucks and SUVs, both in our inventory and for outside customers who bring us their vehicles, and we've made it a point to offer a better kind of customer service than many in the industry have come to expect. Sure, at the end of the day, we might be selling you a vehicle, but we don't consider ourselves salespeople in the same way many other auto dealers to. We won't try to work you over or convince you to buy a lemon. All of our trucks are in excellent shape and we stand by our product. Instead, our sales team will sit down with you and do everything in their power to provide you with your ideal vision of a truck.
We've been on the receiving end of many five-star reviews over the years, and we're more than happy to let those do most of the speaking for us in terms of our customer service. Where we really think you'll fall in love with Ultimate Rides is through our lift center, and how easy it is to buy from us no matter where you're located. Our new lift center was finished back in 2017, and it is loaded out with the latest name brand products to outfit your trucks with, as well as operated by a team of ASE certified technicians that are just as passionate about trucks as you are. Every truck you see in our inventory, many of which have already been worked on by us, can be sent over the our lift center before you take possession of it. We'll be able to outfit your vehicle with just about any modifications you can think of, and unlike many other service centers and truck shops out there, you can trust us with your customized truck. Our team is highly experienced in working on modified and lifted trucks, helping us avoid expensive and timely mistakes that are disturbingly common out there. If there's something you'd like fixed or modified on your vehicle or a vehicle you'd like to purchase, simply let us know and we can make it happen.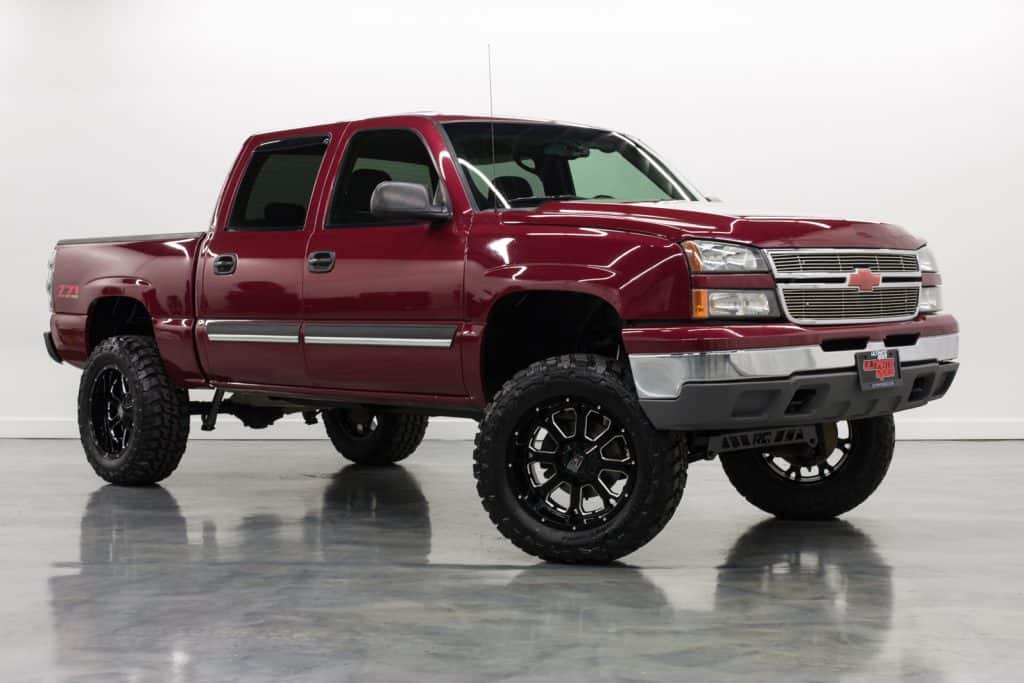 Even if you live far away from our location, we make it so that it is a complete and total breeze to order a truck through us. Over 50% of our customer base is made up of buyers from outside our state, so we're very used to doing business this way, and it's completely safe and even affordable to do so. In fact, for those interested, we can include the cost of vehicle shipping as a part of your financing deal, making it so you can pay off your transportation costs at just a few extra dollars a month. All you have to do is give us a phone call and we can begin the process, providing you with extra information and photographs of the vehicles you're interested in. From there, once you've decided on a truck, we can start the shipping process and you'll be driving around in your awesome customized ride in no time.
If this all sounds too good to be true, just give us a call and let us show you that it is not. We're a family owned and operated business that is simply out to change the industry, and we are making it happen. We provide customers with some of the most reliable trucks of the last decade all around the globe, and we do it without compromising our ideals on the way people should be treated by a business. If you think you might like to see what we have to offer, give us a call today at 815-634-3900. You can also come visit us in person by stopping by 38 W. Division St. Coal City, IL 60416. Just let us know what you're looking for and before long you could be driving off in a truck you never even dreamed you could be soon driving.