Lifted Trucks for Sale Michigan
Find High Quality and Rust Free
Lifted Trucks for Sale Michigan
Though we are headquartered south of Chicago, at Ultimate Rides we know all too well how harsh Michigan winters can be, and so do your vehicles. The road and weather conditions of the Midwest can mean only bad news for your truck, and in the Motor City state, that is just no good. We know there's a market void out there for well maintained rust free vehicles in the Midwest, and that's something we are hoping to fix. We have plenty of awesome lifted trucks for sale Michigan, and they are just waiting to be picked out by a lucky owner.
We are able to maintain such a high quality of inventory by heading to the warmer southern states to buy our vehicles, and we bring them back up north to sell to those who need them up here. But we are more than just auto dealers at Ultimate Rides. We've always loved working on our lifted trucks, but we built a state of the art lift center in 2017 and it has taken our shop to the next level. We do all kinds of custom installations on your truck in addition to lift kits, such as front grilles, light bars, wheels, tires and more. The fact that we only sell rust free vehicles makes maintenance and repairs way easier than normal, which is just another reason to give us a shot next time you are buying a truck.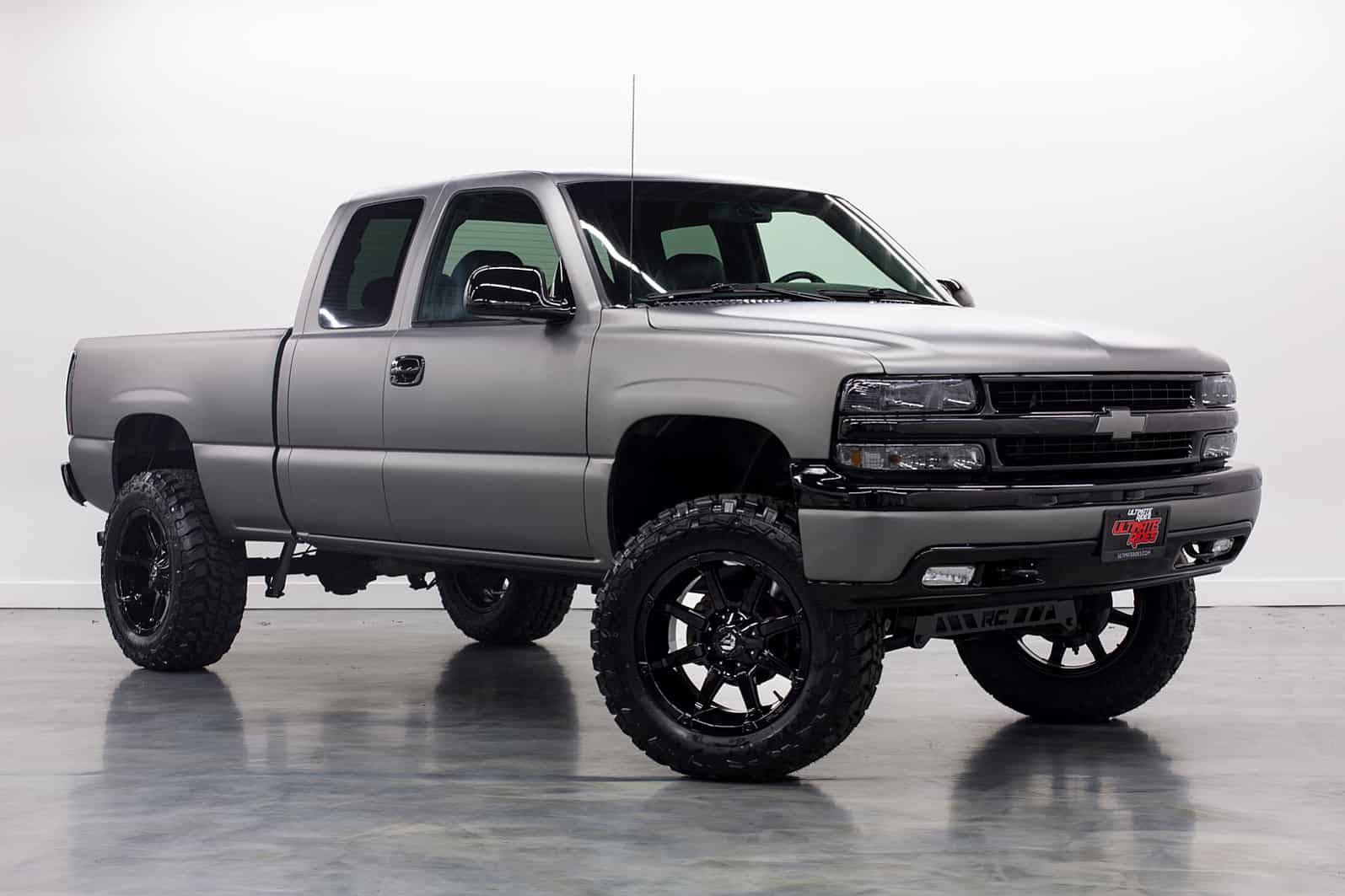 Lifted Trucks for Sale Michigan at
Great Prices
As things stand right now, nobody likes shopping for used trucks. The process has become a drain, and it does not take too long to see why. Finding vehicles in this good of shape in not easy to come by, and that's why we take great pride in what we do. We treat our customers differently than many are used to being treated by auto dealers and we provide trucks and service of unmatched quality. Best of all, we do it without charging extreme prices. If you need lifted trucks for sale Michigan, Ultimate Rides is the place to go.
If you live in the Mitten and want to get your hands on an excellent quality lifted truck, there's nowhere better to go than Ultimate Rides. You can either order a truck over the phone, complete with a potential trip to our lift center to have your truck outfitted with any custom options you would like, or we often have folks drive or even fly in to check out and buy a new lifted truck. We'll pick you up from the airport in your potential truck and drive you back to our office where we can continue sorting out the details.
For those who wish to order with us over the phone, that process is not difficult at all! Just give us a ring and you'll be helped out by one of our friendly sales team members, who will be able to answer your questions and provide you with further information as well as detailed pictures of the vehicles you're interested in. If you are having your vehicle shipped to you, we're able to include the reasonable transportation costs as a part of your vehicle financing deal, making it simple and easy to pay off as one collective payment. Ask us about our shipping rates to find out more!
Learn About Our
Cutting Edge Lift Center
When Ultimate Rides was founded over 10 years ago, it was based on three brothers' passion for building lifted trucks. That has never changed, and it's why we have an ASE certified team working on our vehicles in our shop. Our lift center was built in 2017 and is stocked with the biggest brand names and highest quality parts around, and if there's something you need that we don't have, we'll overnight it in. Our team knows what they're doing, and we can not exaggerate how important that is when working on these hard-to-deal-with trucks. These mistakes are usually expensive and difficult to fix, so it's very important that experienced technicians are servicing the vehicle, and that's something you can count on with Ultimate Rides.
We give you a guarantee of personal, friendly customer service when you utilize us, whether you're buying or having your truck worked on. This business was started by three brothers, and we continue to run it like a family establishment. We don't ever want to treat our customers like just a couple of dollar signs like many other dealers tend to do. We'll be able to instead have a nice conversation to determine what you're looking for and how we will be able to help you get it.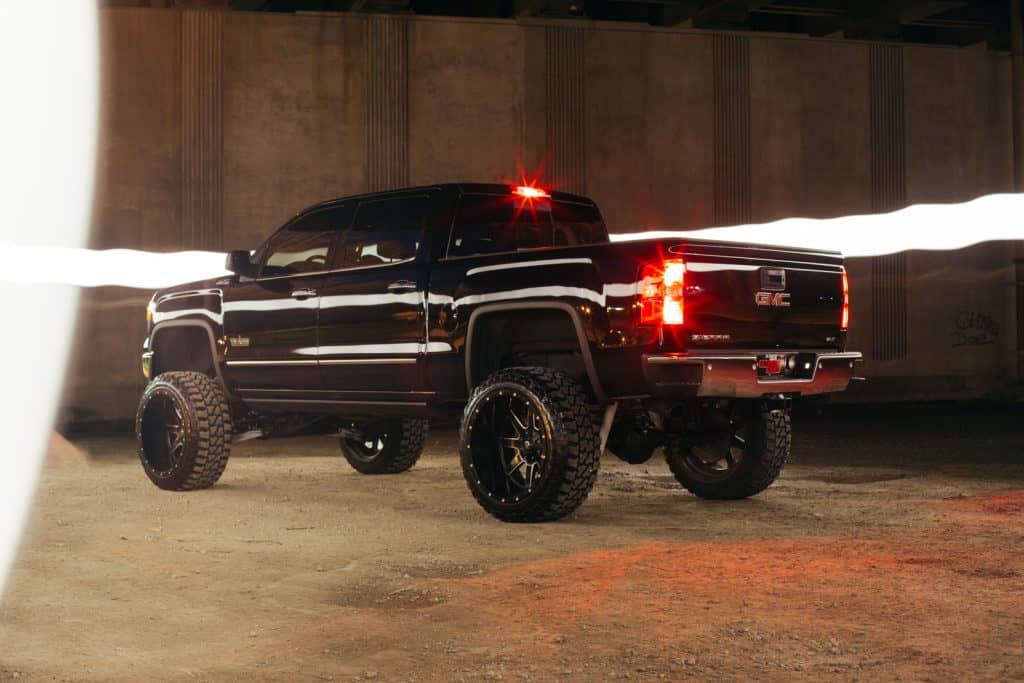 What You'll Get in a
Rust Free Truck
When you take a look at our inventory of lifted trucks for sale Michigan, you might immediately think we're overcharging, but we assure you that is not the case. When you buy a vehicle, you get what you pay for, and we aren't out to nickle and dime you with our prices. Instead, we are here to provide high quality premium vehicles, many fully custom built by our team. When you aren't dealing with a rusty old truck, you'll be able to feel the difference in your ride and in how easy it becomes to maintain your vehicle. We aim to provide an alternative to the standard way of doing business, and we hope you're ready to join us.
If you're interested in any of the vehicles you see on our website, please don't hesitate to give us a call. Our five star customer approved sales team will be able to help you take the next steps. You can get in touch with our sales team on the phone by calling 815-634-3900 today. Take a step into a lifted truck today to change the way you drive!