How To Achieve The Carolina Squat
What is the Carolina Squat?
In the world of lift kit configurations, one choice is perhaps more controversial than any other, and it's the Carolina Squat. You may or may not have seen one around your town. When the front end of a vehicle is raised up with a lift kit, and the rear is either left alone or even lowered, you have a Carolina Squat. While there are drivers out there who like the style, it certainly gets a lot of hate from a subsection of the internet. However, we wouldn't let that discourage you. After all, the internet hates everything! Here at Ultimate Rides, we think the Squat is a look that works, especially on certain trucks. In this guide, we'll fill you in on everything you need to know about this interesting lift configuration that has taken the country by storm.
The practice is supposed to have originated in the Baja racing scene. The drivers prefer the rear end to hit first after a jump, so they raised the front to make this happen. It got the nickname of the Cali Lean, but eventually came to be more widely known as the Carolina Squat. The practice has long since spread away from simply appealing to truck racers, and now can be found all over the country. There are entire groups both in-person and online dedicated to the style!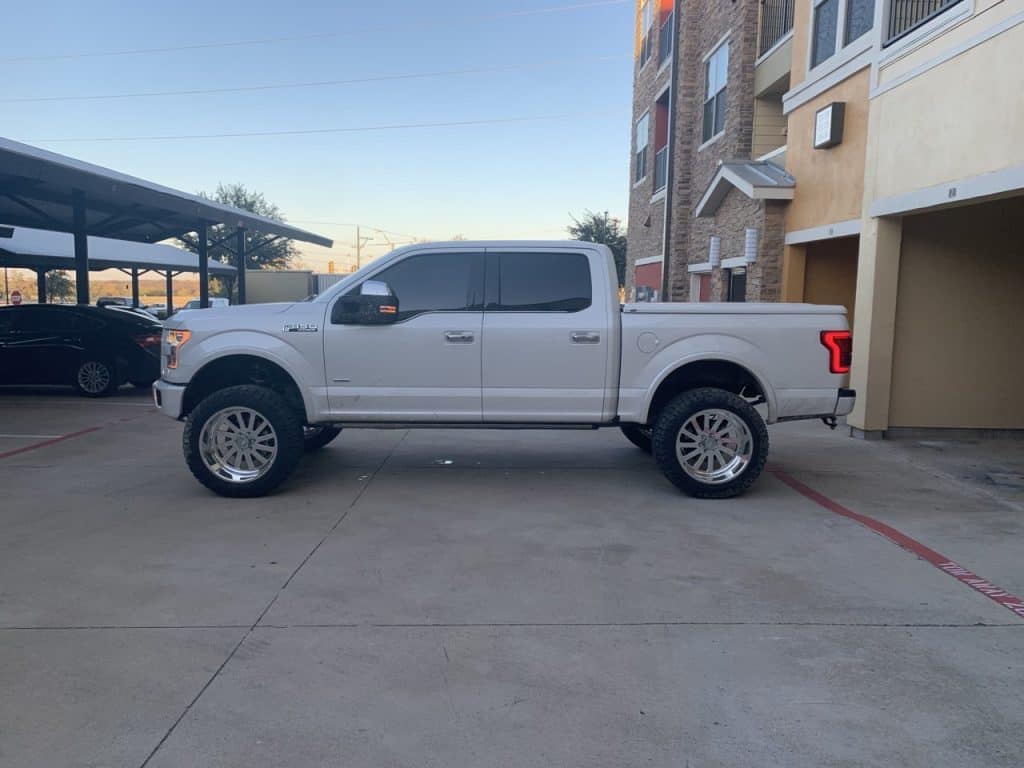 Choosing the Proper Lift Kit
For a Squat, if you're looking to install on your own, it's important to pick the right lift kit. The exact kit you'll want to pick up depends on your specific truck and how pronounced you want your squat. In some cases, you may just be able to remove the rear blocks from your suspension and you'll have the desired look you're going for. In many other cases, however, you'll need to get a lift kit just for your front end. Leveling kits can be a good help here. They are often used to fix uneven suspension by raising the front end. If you already have even suspension and you want the front end to be raised, they are a strong option.
Lift kit compatibility varies greatly from truck to truck. When shopping for a lift kit, always remember to pick out the right one for your make, model, model year and perhaps even trim level. It can sometimes to be difficult to discern what the right compatibility is for a given lift kit, so if you aren't able to find the info you need on the product page we have a few additional tips for you. First, always be sure to check out the customer reviews. This can often provide useful information about the model the kit is made for. Additionally, you can always check out other websites that may sell the product for more info, such as the manufacturer's website.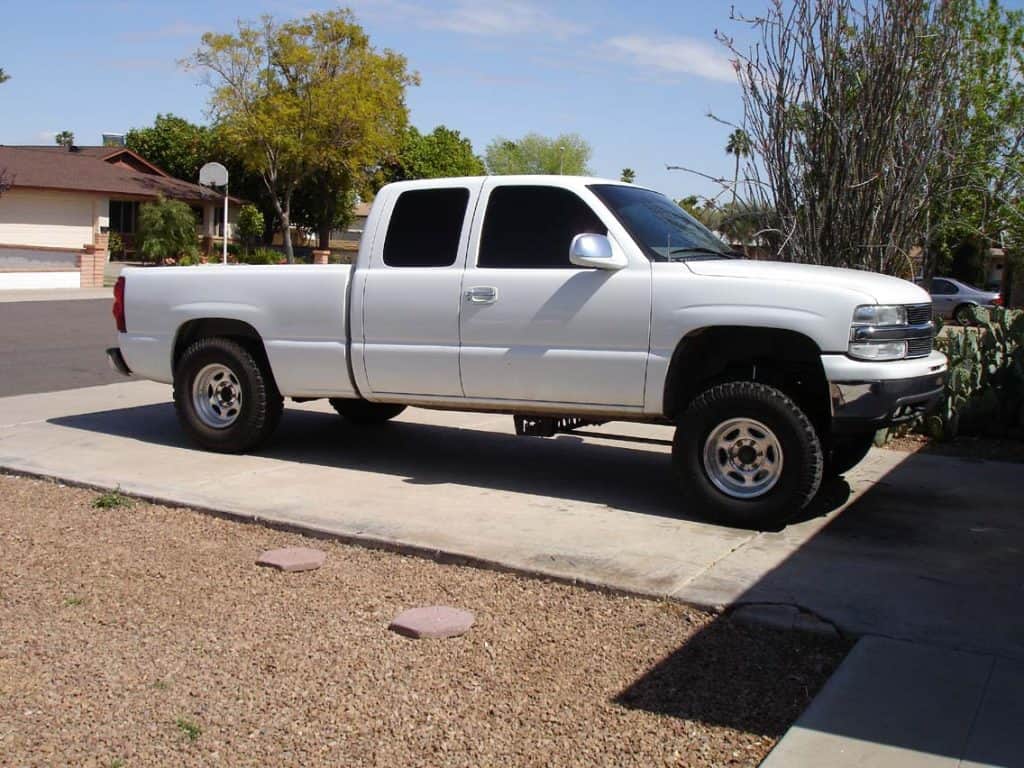 Home Installation Process
In most cases, we would suggest getting in touch with your preferred mechanic to take care of installation. Here at Ultimate Rides, we specialize in lifting trucks and would be happy to help you out. However, we understand home mechanics are more likely to do this themselves, so we're here to support you as well. If you plan on installing a Carolina Squat on your truck yourself, or if you're just curious about the process, we've got you covered. First, you'll want to make sure that this configuration is right for your truck. Typically, a squat is best on trucks with independent front suspension. Then it's a matter of getting all the right equipment.
We've included a video above that should help you out with installing a kit to get that squat look. As you can tell from the video, if you are a complete beginner when it comes to working on trucks, this job may be a bit much from you. However, we wouldn't say it is out of the question for you to be able to install it on your own. It simply takes a lot of preparation, patience and effort. The most direct way to get a Carolina Squat is by installing a front leveling kit. If that hasn't done enough for you, you may also consider removing the rear block (or blocks) on your vehicle, lowering the rear end even more.
Additional Home Installation Options
Another way you can squat your truck is by using a drop shackles. As shown in the video above, installing an adjustable drop shackle will allow you to pick your preferred leveling. For those who don't know, a drop shackle is an alternative way to adjust the lift of your vehicle. In this case, you'll be able to use one to lower the rear end of your suspension. This will allow you to get that desired squat look you've been waiting for!
Lastly, there is one more way to get the rear end of your truck even lower. If you take a look at the rear suspension and see that your truck has an extra leaf spring, you are able to take that out. It should give you another inch or two lower. However, in our opinion, this is the most risky solution to achieve a Squat, and it's not something that we would suggest for newcomers. By removing one of the spring leafs, you are lowering the maximum weight capacity of the vehicle.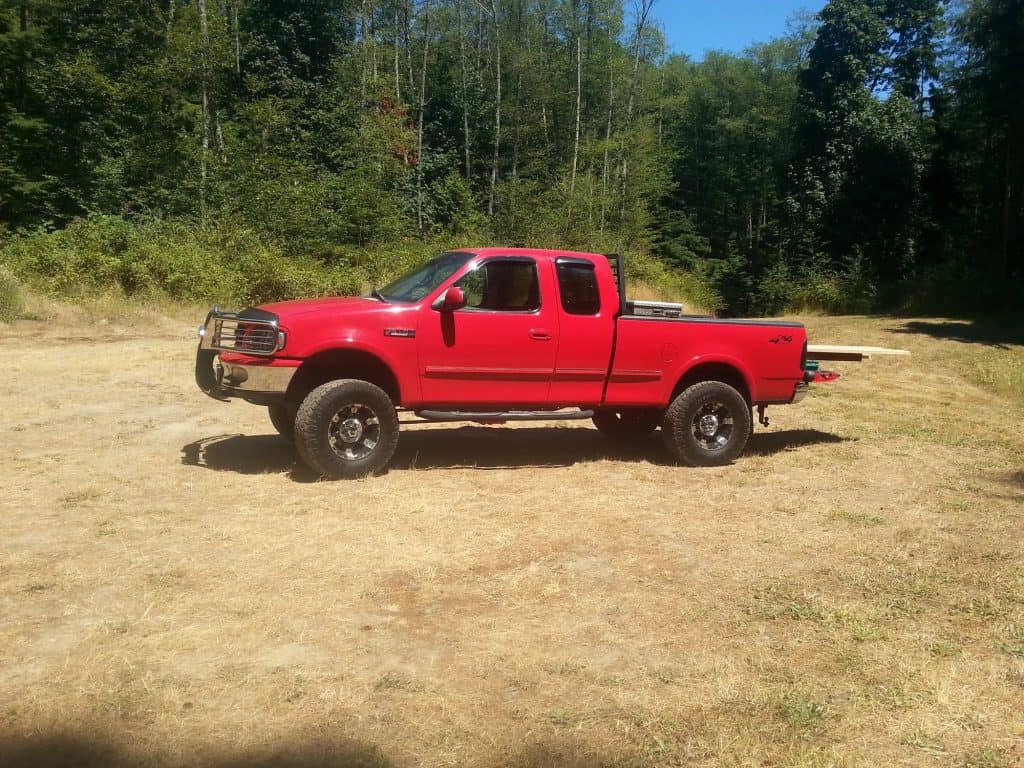 Ultimate Rides Carolina Squat Installation Services
If you are eager to get your truck outfitted with this configuration, but are unsure that you can pull off installation at home, Ultimate Rides is here for you. We are located just about an hour south of Chicago, in a town called Coal City. That makes us placed near the center of the country, and we are well within driving distance for much of the midwest. Though we are best known as an auto dealership, we also have a renowned service center that specializes in installing lift kits. We also offer a full range of maintenance and repair services, making us the one stop shop for your truck needs.
Ultimate Rides is family owned and operated, and that informs every single aspect of our business from the product to customer service and beyond. When you bring your vehicle in to us, you can expect extreme quality. Our ASE-certified technicians are both highly trained and experienced, and we don't think you'll find a better team anywhere. With us, you'll also get your vehicle back in a timely matter, both appearing and driving better than ever before. If you are looking for a Carolina Squat but aren't sure you can accomplish the job at home, be sure to give us a call!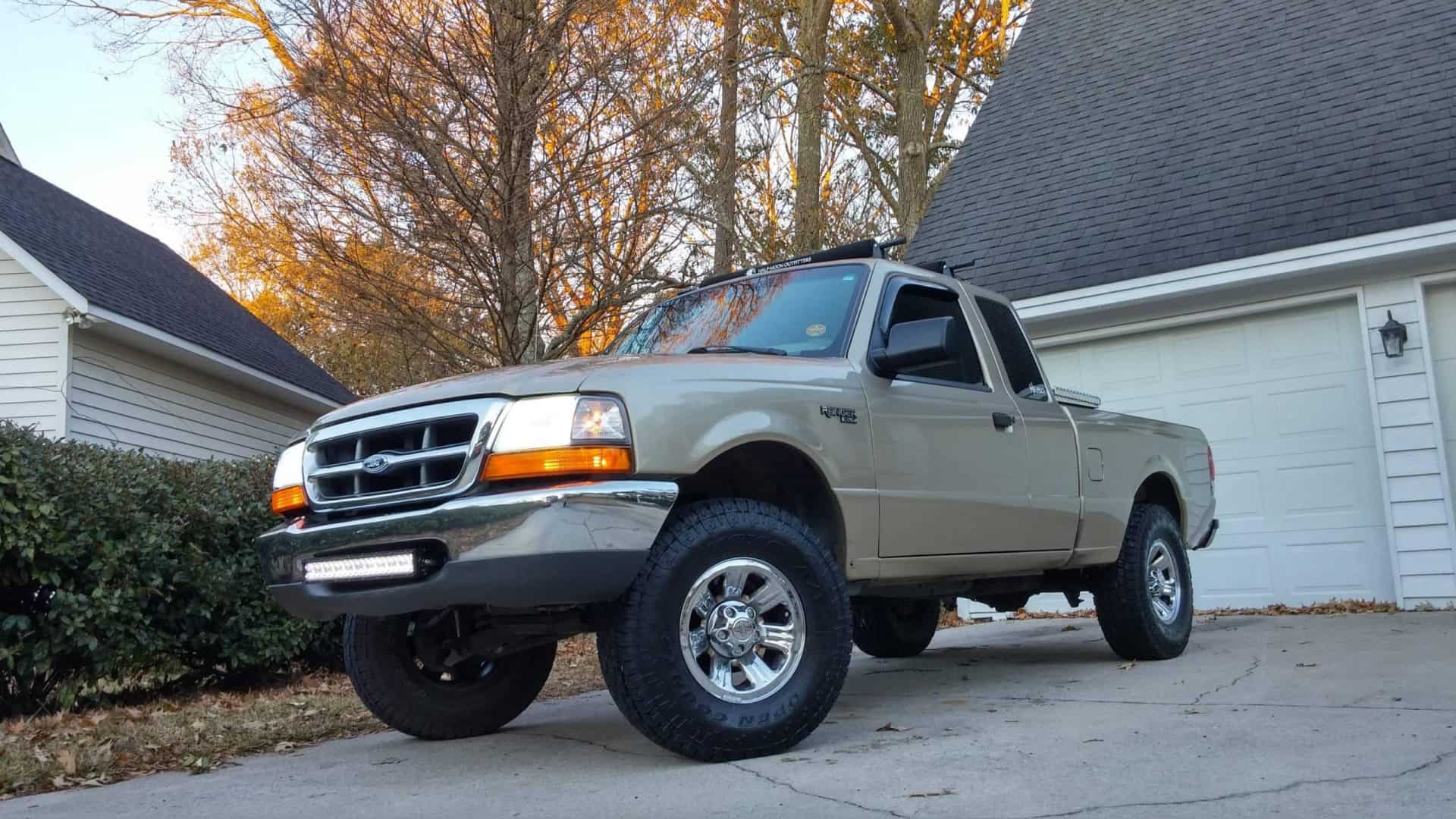 Why Squat Your Truck?
With all this talk about the process of squatting your truck, we thought it would be worth it to take out some time and talk about why folks are interested in this lift configuration. As we mentioned, rumor has it that the Carolina Squat first came into use by baja racers for better performance. However, that isn't why you see people in your own neighborhood doing it. Plain and simple, people who like the Carolina Squat like it for its looks. Now, there are plenty of people who can overboard and make their truck look absolutely ridiculous. Those are often the trucks that you will see getting made fun of on forums and social media. However, if you install a low-key squat, it can truly enhance the look of your ride.
Another reason many drivers squat their truck is to allow for bigger tires and wheels. While a standard lift kit will also accomplish this, some folks just don't like the look of the regular lift. That's perfectly okay, as we live in a country where everyone is free to drive the type of vehicle they prefer. We certainly agree that the Squat can look pretty ridiculous if you go too far with it, but as long as you find the right balance, it can really improve the look of your truck.
Carolina Squat Safety Considerations
Before you make the final decision to outfit your truck with this configuration, there are some safety points that we want to cover. First and foremost, if you do not have the required equipment and experience, we do not recommend attempting to install this on your own at home. Unless you've done jobs like this before, it's best to bring it to a professional.
Additionally, there are a few more things you should be aware of. For instance, it's not a good idea to raise up the front end too much higher than the rear because it can severely affect visibility. Think about it: if you jack up your front end, it's pointed up towards the sky. You may have a hard time seeing the road ahead of you. Certainly your headlights won't be pointed the way they are supposed to be, so you may have to readjust them if you decide to go with the squat. However, that's about it! As long as you are aware of these issues and make sure to avoid them, the Carolina Squat is completely safe.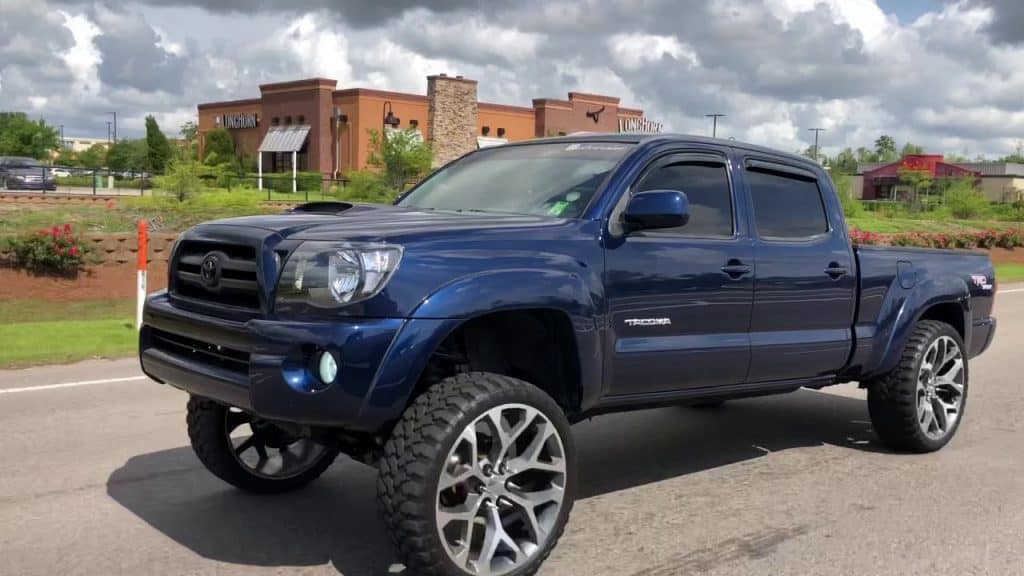 Closing Thoughts
We hope that this guide was informative for you! There is a lot of misinformation out there when it comes to the Carolina Squat, and we hope we were able to set the record straight. There are a variety of reasons one might decide to squat their truck, and they are all equally valid. We covered a brief history, the installation process, and some of the different options you have for lift kits. If you have any other questions, or you would like to get in contact with us about installation, you can reach Ultimate Rides at 815-634-3900. If you're in the neighborhood, feel free to stop by and see us at 38 W. Division St., Coal City, IL 60416.
Frequently Asked Questions
Q: Is there anything I need to do for maintenance on my truck after installing a lift kit?
A: Great question! Any time you install a lift kit or alter the suspension of your vehicle, you should get a steering alignment. At first, it may seem like everything is totally fine while you're driving. However, there's a chance that your steering is going to shift, and this can be quite hazardous if not taken care of. Whether you do it at home on your own or you bring it to a professional, it's an important step to take after a lift kit installation. At Ultimate Rides, we can take care of both together.
Q: How much can I expect to spend on a Carolina Squat?
A: The exact answer of course depends on how high you want to go and which brand(s) you go with for the parts. You should expect to spend anywhere from $200 – $1000 depending on your chosen leveling kit. The higher price range you get into, the greater quality you will find. As with most vehicle related purchases, you can expect to get about what you pay for.