Custom Lifted Trucks for Sale Near Me
Finding Custom Lifted Trucks for Sale is Easy at

Ultimate Rides
For some people, shopping for a vehicle is a despised chore. Many folks wish the process were smoother and more straightforward. If that sounds familiar, perhaps you might want to check out our selection at Ultimate Rides! We are here to completely change the landscape of car sales. We do this through excellent inventory and quality customer service. No longer will you have to worry about whether or not you're getting jerked around, because at Ultimate Rides we are always on your team.
Our secret is that, despite our headquarters being located centrally near Chicago, we find our inventory of vehicles from different places around the country. Specifically, we look for places where vehicles aren't prone to rust. All too often, customers go shopping for a used vehicle only to find that it's absolutely riddled with rust and corrosion. That simply won't be a concern here at Ultimate Rides, and that is only a piece of what sets us apart. Anybody looking for custom lifted trucks for sale near me owes it to themselves to check out our inventory!
Learn All About Our

State of the Art Lift Center
Another one of the exciting things that makes Ultimate Rides stand out is our custom lift shop. Built brand new just a few years ago, our shop is outfitted with the latest equipment and parts. Additionally, we have a team of ASE-certified experts who know their way in and out of a vehicle. If you'd like to see a sample of our handiwork, simply take a look at the truck pictured above, or at the many other custom vehicles found in our inventory. If you see something you like, don't be afraid to give us a call to find out if it is still available!
In addition to lifting and customizing trucks, we are able to accomplish many other things in our service center. We perform regular maintenance and repairs on vehicles, and we can even help you out with installation if you buy a part yourself but need a hand. Go ahead and get in touch with a member of our service team today if you'd like a quote or more information on the services we offer. We provide stunning work for fair prices, and we won't give you the run-around.
Ultimate Rides Provides

Different Ways to Buy
One of the things we hear from customers time and time again is that the way people want the car-buying process to work is changing. Folks no longer want to deal with shady businessmen, questionable vehicle quality and unreliable service centers. Here at Ultimate Rides, we aim to fix all of that in every way that we can. One of the ways we accommodate our customers is by offering flexibility on how you buy custom lifted trucks for sale near me. Whether you live a few blocks away or halfway across the globe, we make it easy for you to purchase a vehicle from us.
Simply give us a call, and we'll be able to run down the whole process for you. If you want to buy over the phone and have your vehicle delivered, we can make that happen. We even have the option to let you finance your delivery costs right alongside the vehicle itself! However it is that you want to buy, we want to make it possible. Get in touch with us today to see how we can help you out.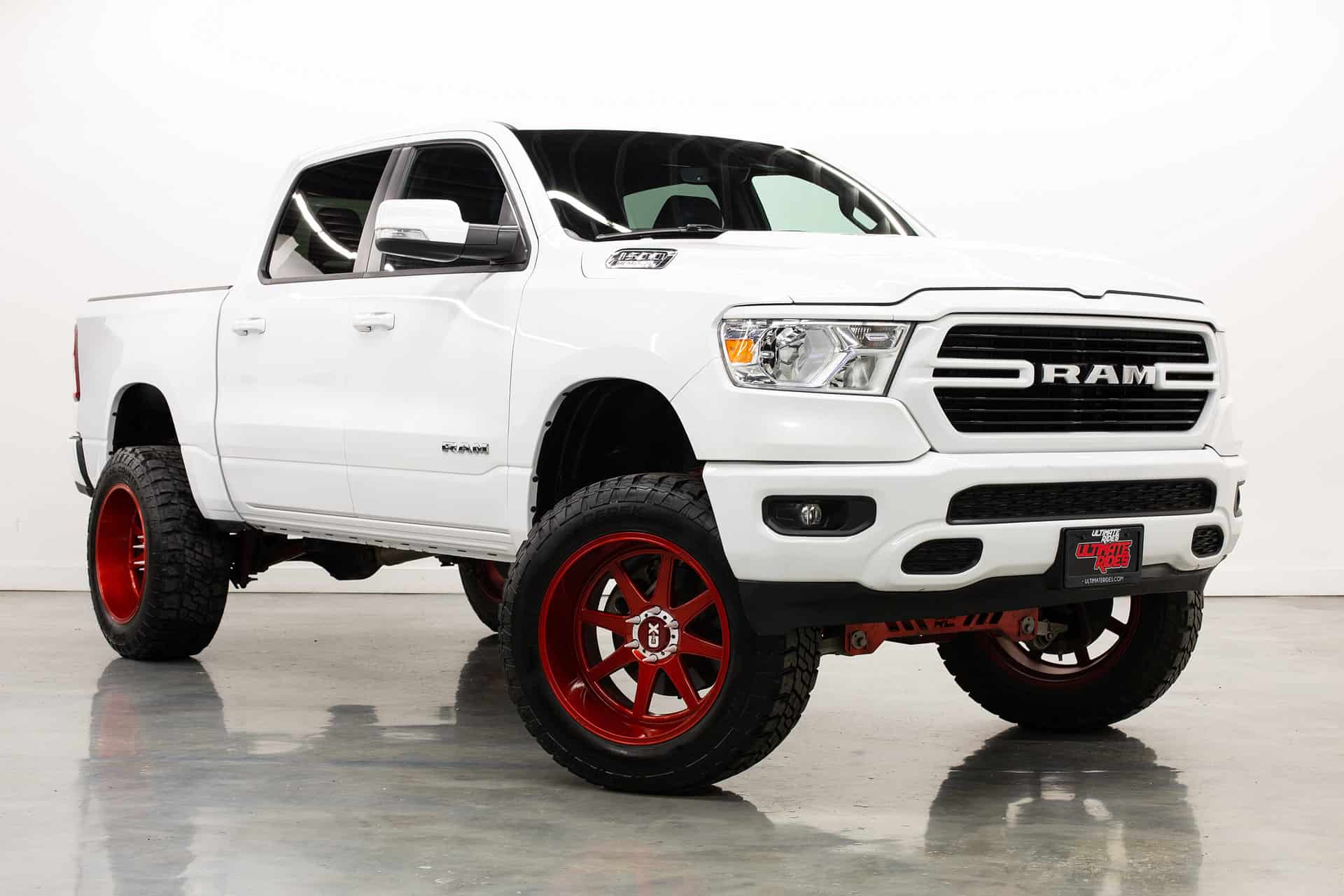 Next Level

Customer Service
At Ultimate Rides, we know how important it is to go above and beyond for our customers. Because of that, we've been able to garner many repeat clients over our 10-plus years. One of the things we are proudest of is our customer service. We are a family-owned and operated business, and because of that, we like to treat our customers like family too. When you stop in or give us a call, you can let us know the specific vehicle you're looking for and we'll do everything in our power to track it down. We've helped countless individuals track down custom lifted trucks for sale near me!
Additionally, our staff is kind and won't give you the run-around. If you have a question about a vehicle, ask and you'll get a simple and straightforward answer. You won't always find that to be the case depending on where you go, but that's a promise here at Ultimate Rides. We see a better way of doing business, and we've been working on making it a reality for years.
Benefits of a

Suspension Lift
You have most likely seen a truck with a suspension lift in your time out on the road, and you've probably seen a sharp increase in recent years. Popularity is increasing for custom trucks, and so is availability. We've talked a little bit about how Ultimate Rides offers delivery to people from all over, and now it's time to talk about why more people are customizing their vehicles than ever before.
The most common reason to install a suspension lift is to increase the size of your tires. Many people do this because they like the way it looks as well as the way it affects your drive. There's a marked difference in driving a larger truck, and it's something that can be difficult to put into words. However, you'll certainly know it when you feel it. For many people, it can be difficult to ever go back to driving a car or smaller SUV again.
Additionally, you can find certain performance benefits from lifting your truck. If you're an avid off-road driver, you'll be able to better navigate rough terrain. This is for a few reasons. You'll have more clearance between your truck in the ground, letting you overcome bumps, hills, tall grass, rocks and more without trouble. Your cabin will also be positioned higher up, giving you more vision over the area around you. These are just a few of the countless reasons people decide to lift their suspension. Get in touch with us to hear more reasons to consider today!
Vehicle Maintenance, Repair and

Detailing
At Ultimate Rides, our service center has been one of the defining aspects of our business since the beginning. Ask any of our longtime customers and they'll be happy to tell you. That feeling has only increased since we finished construction on our new garage a few years back. In addition to offering vehicle customization for our own models as well as for the public, you can also find maintenance, detailing and repairs available right here.
Our team is highly trained, with ASE certification and many years of cumulative experience. Whether you're dealing with a problem that's large or small, you can count on our team to handle it. We get the job done in a timely manner, and with great precision. Just give us a call today to find out a good time to bring your vehicle in. From tune-ups and oil changes to engine and transmission repair, Ultimate Rides has your back.
Visit or Call Us

Today!
If you are ready to get yourself into a custom truck, we hope you now know where the first place you look should be. Our prices our fair, our vehicles are next level, and our customer service has no match. If you'd like to give us a call to find out more, you can reach us today at 815-634-3900. Our office is located at 38 W. Division St., Coal City, IL 60416 if you're in the neighborhood and want to stop on by! Get in touch with us and we'll be sure to help you find the perfect vehicle for your needs. We are the best place to find custom lifted trucks for sale near me.
---
Two Brothers With a Dream

,

Building The Best Ultimate Rides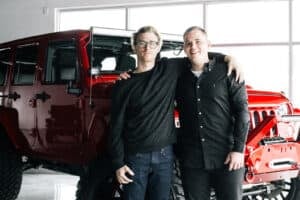 Ultimate Rides consists of two brothers who have been buying and selling custom vehicles for over ten years. Selling lifted trucks by day and writing these awesome reviews by night! They started their Ultimate Rides journey with a third brother Jake, who was a big part of building the business they have today. In 2016 Jake passed away and losing their brother was the hardest thing they ever had to deal with. Even though they had a tragic loss they plan to continue to set a new trend for the auto industry, keeping customers number one. Pushing the envelope on the lifted truck market, these guys love researching and learning about everything in the auto industry!
 — Nick and Alex Bulanda, Founders of Ultimate Rides