Lifted Trucks for Sale in Illinois | Custom Trucks Available Now
Ultimate Rides Offers the Best Lifted Trucks for Sale in Illinois
If you live in Illinois, you're in luck: you are not too far from the premier place to find lifted vehicles. At Ultimate Rides, we are more than a standard local auto dealership. We offer new and used vehicles, customized by our team in-house. Our vehicles, no matter how new or old, are clean, free of rust and run great. Plus, you'll find a top-notch customer service experience, and that's a promise. Ultimate Rides is family owned and operated, and that means something to us. Today, we would like to give you a rundown of everything we offer here. When we're through, we think you'll find an auto dealer that you can rely on. Trust the ones that lift trucks daily.
No matter what part of Illinois you're from, we can cater to you. You have the ability to either come up to our office and pick up your vehicle, or we can have it delivered to you! We're located about one hour south of Chicago, in Coal City. Please feel free to stop by and meet with us during business hours, or get in touch over the phone for more details. In the meantime, check out today's guide to learn the basics!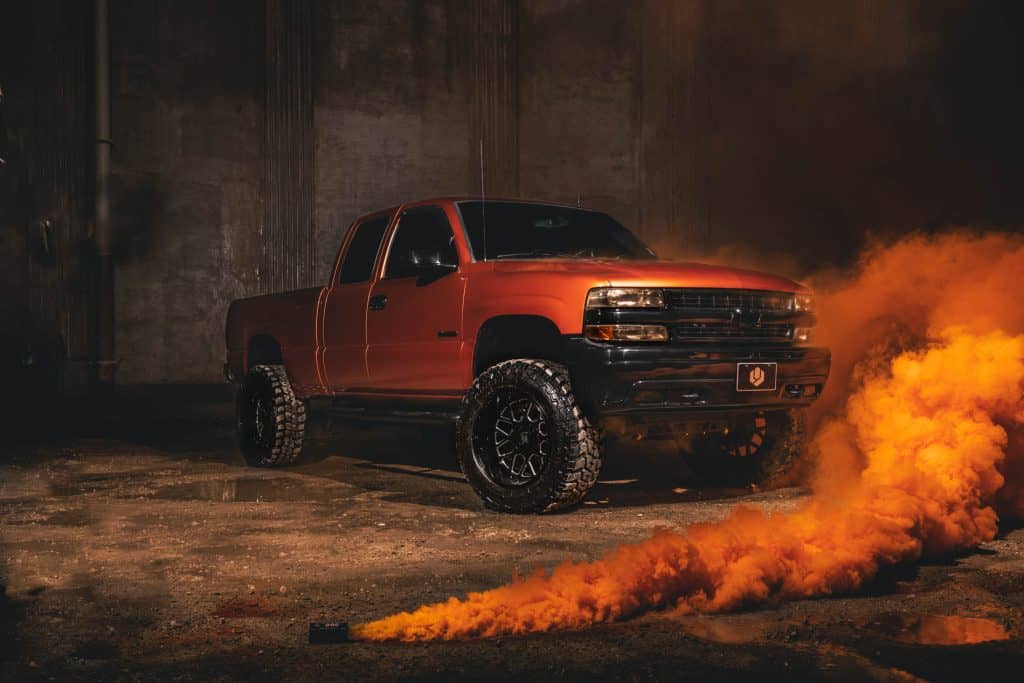 Our Vehicles are Rust-Free and Clean as Can Be
The first thing that sets us apart from your everyday auto dealer is the quality of our inventory. At Ultimate Rides, we go far out of our way to seek out the best possible vehicles. Our buyers head out to warmer and dryer states such as California. It's much easier to find vehicles free of rust there, and we bring them back to our headquarters south of Chicago to sell to you! We have a very high standard of quality when it comes to the vehicles we bring in, so you won't find any pieces of junk here. Every vehicle sold by us is very clean, runs well and has no corrosion damage.
On top of that, many of the vehicles you'll find available at Ultimate Rides have been customized in our lift center. We'll fill you in on the details with that shortly, but it's safe to say it makes our vehicles unique. If you want to find the top quality lifted trucks for sale in Illinois, there's only one place to go. We've got them for you right here at Ultimate Rides.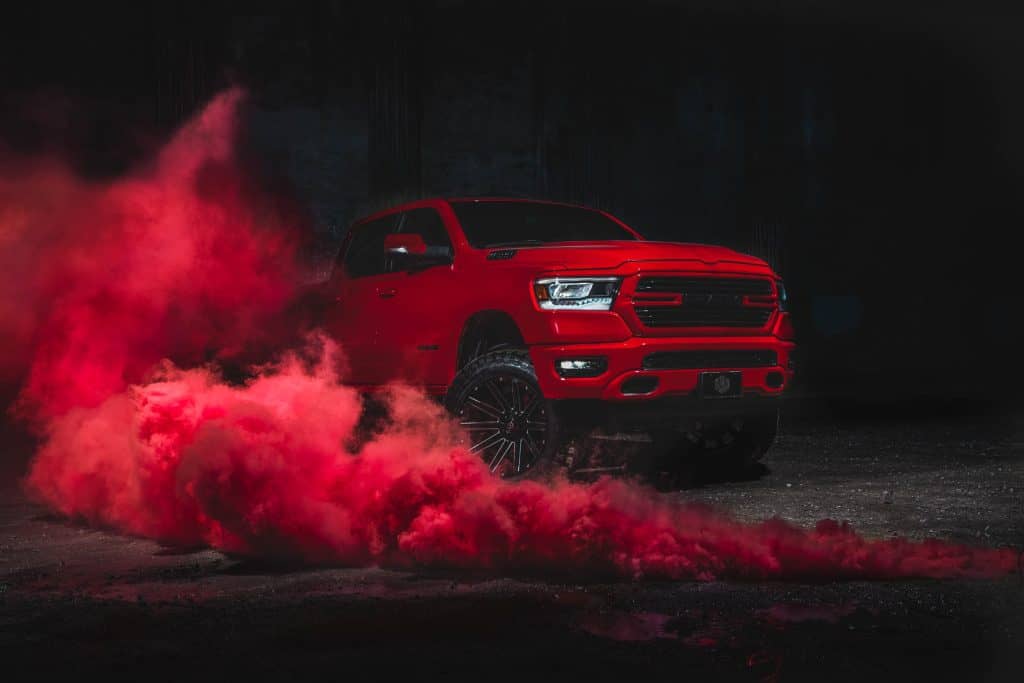 Friendly and Knowledgeable Customer Service
One of the most important pillars of our business is our customer service. We're well aware that auto dealers have built up a negative reputation with consumers over the years. That's why we put such an emphasis on our own. It's our goal to prove ourselves to be the best out there at what we do. Hopefully you'll keep coming back for all your automobile needs over the years.
When you shop with Ultimate Rides, whether in-person or over the phone, you'll find a helpful customer service rep awaiting you. They will be able to provide you with more details on our vehicles, our services and more. If you have any questions, please feel free to ask us! Over the years we've been in business, we've built up a great relationship with our customers. Just take a look at some of the reviews for Ultimate Rides online to see what we mean. We'll go the extra mile to make sure you're pleased with your vehicle and service with us.
If you need us to pick you up from the airport, let us know! That's certainly something we've done before. Additionally, we can locate rare vehicles that you may have been searching for. Simply leave a small down payment with us to ensure you're going to go through with the purchase, and our buyers will track down whatever make and model year you need. We see plenty of vehicles in our day-to-day, so it won't be too long before we find what you need. If you have any other questions or requests for us, don't hesitate to get in touch!
The Best Sales Team in IL
One of the best aspects of shopping at Ultimate Rides is the lack of pressure. Our sales staff will offer suggestions for trucks and SUVs that suit your needs. You won't find us trying to push unwanted inventory onto our customers. That's because all of the vehicles at Ultimate Rides are specialty models, custom-built and in excellent shape. This allows us to focus on providing the best experience possible to anyone who is thinking about buying one of our trucks, lifted or otherwise.
Start the process by looking over our inventory page here on our site, or just give our team a call. You can even stop in for a visit if you're in our area. We'll be able to offer more details on price, custom features, performance capabilities, and so much more. In addition to providing lifted models ready for you to drive, there are plenty more potential custom upgrades found on our trucks, and the Ultimate Rides team is always happy to share more information.
A member of our team will help you find the right vehicle, no matter what you're looking for. We offer lifted models from Ford, GMC, Buick, Ram, and even the Jeep Wrangler for those more interested in SUVs. All of those vehicles can be improved with a custom upgrade package courtesy of our technicians. Contact us today and we'll do all we can to assist you.
The Ultimate Rides Lift Center is Next Level
Another one of the major benefits you'll get from shopping with us is quick and easy access to our custom lift center. As we briefly mentioned before, many of the vehicles for sale here have already been customized and improved by our team in our state of the art service center. Our lifted trucks for sale in Illinois have been worked on by our expert team right here on-site. Additionally, whenever you purchase one of our vehicles, you'll have the ability to make any modifications you'd like before picking it up. We offer lift kit and leveling kit installation, stereo systems, custom lighting, new tires and wheels, performance chips and so much more. Speak to a member of our customer service team if you'd like to hear about all the available options.
While many dealerships out there have service centers, very rarely do they place as much emphasis on it as we do. We have a highly-trained ASE-certified team of technicians staffing our lift center, which just recently finished construction in 2017. Our shop is outfitted with all the latest tools and equipment, and you won't find a better team out there for custom vehicles. Other mechanics often run into trouble when dealing with customized rides. That certainly won't be an issue here at Ultimate Rides. Plus, you'll have the ability to either pay for the cost of services up front or finance them along with your vehicle! You can choose the way that works for you at Ultimate Rides.
Custom Vehicles for Everyone
We strongly believe that everyone should have access to great custom lifted vehicles like ours. That's why our lift center is open to the public as well as our customers. If you decide not to upgrade into one of our vehicles, we can still help you out by working on your current ride. We offer prices that make sense, and our technicians won't take forever to get your vehicle back to you. If you have always wanted to drive a custom vehicle, or you just made the decision, we can bring it to life.
All of the same options are available to you, so feel free to get in touch with our office for more details on any of our trucks. At Ultimate Rides, we're always eager to help people take their first steps into customizing their vehicle. It can become a lifelong hobby that is truly fulfilling, and so many people have grown to love driving their lifted ride. As always, contact us to learn more! Before long, you could be the owner of a beautiful custom truck or SUV.
Why a Lifted Truck Could be the Right Choice for You
You've likely seen an increase of lifted trucks out on the roads in recent years. This is because the trend has skyrocketed, and is more popular than ever before. You may be wondering why that is. We're here to tell you! There are a number of advantages one can find in a lifted truck. That's especially true if you plan to take your vehicle off-road. By lifting up your truck's suspension, you'll be increasing the ground clearance. This will help you avoid dings, bumps, scratches and worse from obstacles on the ground. As your truck's cab is raised up, it naturally offers a higher vantage point to see. This makes seeing things farther away a bit easier, but can also make it a little trickier to see things right up close to your truck.
Along with that, many people simply upgrade to lifted suspension for the look of it. It can offer an aggressive and appealing stance for your truck, making it stand out in a crowd. Additionally, you'll find a different feel when piloting a truck this large. Some people absolutely love that feeling. No matter what the reasoning is, you'll certainly find plenty of options here at Ultimate Rides. Let us set you up with an amazing new truck, or upgrade your current vehicle today with us.
Lifted Trucks for Sale in Illinois – Delivered to Your Driveway
One interesting fact about Ultimate Rides is that over half of our business is done with buyers outside our area. It's because our inventory is top of the line, and worth going out of your way for. However, we make it very easy for customers to buy from us no matter where they are with our vehicle delivery options. Even if you live nearby, it's understandable not to want to venture too far away from home these days. Simply give us a call and we can take care of the entire vehicle buying process over the phone. We'll provide additional details, photos, and more. When you're ready, we can take care of financing and get your shipment details sorted out.
We'll even be able to offer financing for your delivery costs. While our prices are very reasonable, we know that it's much easier for some customers to pay the sum off over time. We're able to accommodate, allowing you to buy a vehicle the way that works best for you. You'll also still have a chance to customize and upgrade the vehicle before we send it out, and financing everything together. Some customers are initially a little worried about trying delivery. We'd like to ease all of your worries. It's safe, secure and quick. If you're interested, just let us know and we can help you.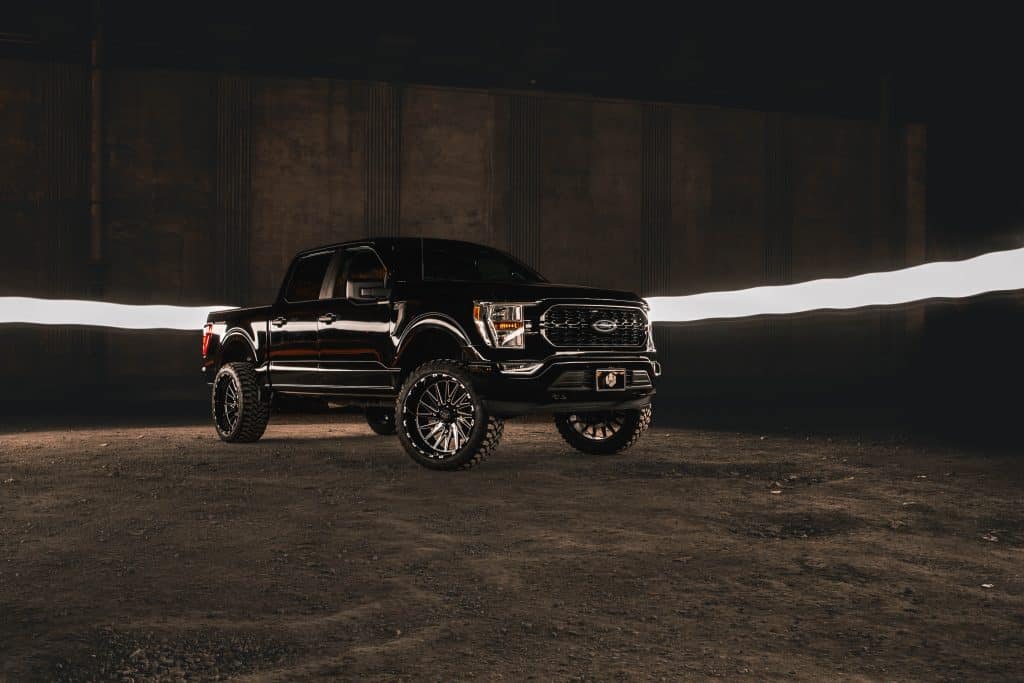 Lifted Suspension – A Short History
Interested in learning more about raised suspension before checking out our lifted trucks for sale in Illinois? We've got some knowledge to pass on right here. Lifted suspension for vehicles has been around nearly as long as the automobile itself. Beginning with use in World War II, many vehicles needed to be able to easily travel off-road. By lifting the suspension of the vehicle, it provides advantages like those we covered earlier. It took several decades, but eventually lifted suspension began being adopted by rural truck drivers so they could handle off-road situations too.
Aftermarket lift kits were eventually introduced, offering different ways for drivers to lift their vehicle at home. Over time, this hobby has continued to grow in popularity. There are tons of lifted trucks out on the roads today, and that number will only continue to grow. If you're looking to get in on the action, be sure to visit Ultimate Rides for all your lifted vehicle needs. We offer lifted trucks for sale in Illinois that'll blow your mind!
Most Popular Pickup Truck Options
There has been one pickup truck perched atop the list of America's most popular picks for a very long time now. It is, of course, the Ford F-Series, consisting of the F-150, F-250, F-350 and so on. While the Chevy Silverado was number two for many years, recently Ram trucks have taken that spot. It's difficult to say exactly why the popularity has shaken out the way it has. It's undeniable that Ford has name brand recognition that goes back longer than anyone else. We'll have more to say on that soon. In the meantime, keep thinking about which model works best for your needs. They each offer different features and capabilities, and our team can offer more details about each.
You can be sure to find all three options available here at Ultimate Rides. We have plenty of choices across a variety of model years and trim levels. On top of that, all of our vehicles can be customized just the way you like. If you have any questions about the models available with us, we're always ready to answer questions. Just give us a call!
A Quick Road Trip Through Illinois
Illinois is one of the great states in the Midwest, but many folks don't know that it has a lot more to offer than just Chicago. Yes, the windy city is great, and it's easy to spend days there. However, Illinois has a lot of other attractions we think you'll love. For history buffs, it's always worth making a trip to Springfield to check out Abraham Lincoln's presidential library. If you're a lover of the outdoors, there are tons of different state parks to check out spread across Illinois. You'll find natural beauty unavailable anywhere else in the country.
Of course, the great city of Chicago does have plenty to offer. You can easily lose hours and hours inside any of the city's many museums. The nightlife rivals that of New York City and Los Angeles, offering some of the best live entertainment, food and drinks in the country. Plus, you can see it all from the comfort an an incredible custom vehicle.
History of the F150, America's Favorite Pickup
The Ford Motor Company got its start nearly 120 years ago. That's quite a history, and the F-Series of pickup trucks is nearly as old. Ford first introduced the truck in 1948 as the Ford Bonus Built. The truck has changed countless times since then, becoming the vehicle we know and love today. With the new 2021 models coming out, the vehicle enters its fourteenth generation, or major redesign. Despite that, it continues knocking it out of the park.
Each new generation of the Ford truck continues to modernize. New features are being added all the time, and what you'll find waiting inside depends greatly on the model year you select. If there are any specific features you're after with your F150, let us know and we'll try our best to help you find one, or we can install these features ourselves.
While the F150 is certainly the most popular version, the heavy-duty F250 and F350 are also beloved by many drivers. If you're in search of lifted trucks for sale in Illinois, you could do far worse than the F150. It's a versatile pickup, serving great in everyday situations as well as during tough work. If you have any other questions for us about the F150, don't be afraid to reach out to our office.
Vehicle Upgrades, Maintenance and Repair Available Here
If you decide you'd like to keep your current vehicle, but could do with some upgrades, we can help you out. Our lift center is open to members of the public, and there's no better place to customize your vehicle. On top of that, we also offer maintenance and repair services here. These days, it can be quite difficult to find an auto shop that you can rely on. As we've said, our team is the best around. If you're in need of a place to get your vehicle repaired, we can definitely help you out. We take care of jobs large and small, and our pricing is fair and transparent. All you have to do is get in touch with us the next time you need a problem solved with your vehicle!
Along with that, we also offer vehicle detailing. Whether you need your ride cleaned for a special occasion, or just because it's that time, let us do it. We'll do a deep clean that will make your vehicle look better than ever before. Plus, like with everything else, we aren't trying to rip you off with our prices. We'll get in all the nooks and hard-to-reach areas of your vehicle, providing a thorough cleaning that can make the ride feel like new again. Call us to make an appointment today, and we'll fit you in as soon as possible. Plus, like every other aspect of our business, we only charge fair prices for the services we offer.
Contact Ultimate Rides to Get Started
Have we given you enough reason to give us a shot? There's plenty more where that came from. Feel free to keep on browsing our website, especially our inventory. Then, if you feel ready to take the next steps towards buying a Ram, GMC or any other truck or SUV at a fair price, go ahead and give us a call or come down to our office. We've got team members who are standing by and ready to help you out. Additionally, we can answer all your questions about repair services, custom lift kit installation, and much more.
We're more than happy to sit down and talk with our customers. Feel free to stop on by anytime during our regular business hours. You can find Ultimate Rides today by visiting 38 W. Division St., Coal City, IL 60416. If you'd like to give us a call, contact a member of our customer service team at 815-634-3900. We can't wait to speak with you soon!
---
Two Brothers With a Dream, Building The Best Ultimate Rides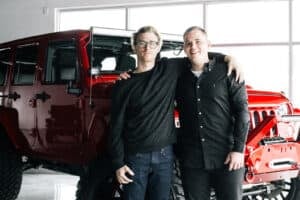 Ultimate Rides consists of two brothers who have been buying and selling custom vehicles for over ten years. Selling lifted trucks by day and writing these awesome reviews by night! They started their Ultimate Rides journey with a third brother Jake, who was a big part of building the business they have today. In 2016 Jake passed away and losing their brother was the hardest thing they ever had to deal with. Even though they had a tragic loss they plan to continue to set a new trend for the auto industry, keeping customers number one. Pushing the envelope on the lifted truck market, these guys love researching and learning about everything in the auto industry!
 — Nick and Alex Bulanda, Founders of Ultimate Rides