Lifted Truck Dealership Near Me
Ultimate Rides is the Best Lifted Truck Dealership

Near Me
No matter where you are, Ultimate Rides can get a vehicle to you. We offer easy and secure delivery that we can get done over the phone. On top of that, you'll find high-quality custom vehicles here like nowhere else. Today, we'd like to tell you all about Ultimate Rides, and why we're the place to go for custom vehicles. We've heard from many folks looking for a lifted truck dealership near me, and we're happy to help people from all over. More than half of our business is done with buyers from outside of our area, so it's clear we've got something special to share with you.
We offer unmatched customer service, well-maintain and rust-free vehicles, a custom lift center staffed by experts and so much more. Whether you want to find an amazing new vehicle to own, or you want us to upgrade your current one, we're here for all your needs. Get in touch with us today to see what Ultimate Rides has in store, or feel free to continue checking out this guide!
Custom Lifted Vehicles

Built Here
We believe it's our vehicles that truly set us apart, and all of that is thanks to our team in the lift center. We finished construction on our new lift center back in 2017, and we've been churning out masterpiece after masterpiece ever since. No matter what kind of vehicle you're looking for, we can built it here. Our ASE-certified team is the best there is, and we can handle jobs both big and small. In addition to lift kit installation, we offer custom lighting, stereos, wheel and tire packages, performance chips and much more. Give us a call to learn more about the services available!
Every time a customer buys a vehicle from Ultimate Rides, they'll have a chance to customize the vehicle in our lift center. We can alter your suspension, or install any number of modifications for you. You can choose whether you'd like to finance the cost of service alongside your vehicle, or you can pay separately up front. Either way, you'll be able to take home the truck of your dreams!
High Quality Vehicles –

Free of Rust
People from all over choose Ultimate Rides as their vehicle source for a number of reasons. One of the biggest is the fact that our inventory is of the highest quality. Our buyers head out to warmer states and bring back the best vehicles they can find. Every car, truck and SUV sold at Ultimate Rides is free of rust, and that's a promise. On top of that, they're also in good running shape. That's something you can't always find at your standard everyday auto dealer.
We offer vehicles both new and used, and from quite a range of model years. If you're looking for a throwback pickup truck that still runs like a dream, you can find it right here. Every vehicle in our inventory is inspected to make sure it's in shape. They're also cleaned both inside and out. Finding a lifted truck dealership near me isn't always easy, and that's why Ultimate Rides is here for you no matter where you are. We are the go-to destination for top quality custom vehicles, so come and take a look at what we have to offer.
Get Your Vehicle

Delivered
Our vehicle delivery is incredibly easy, and is secure for your money and your vehicle. Begin by taking a look at the inventory available here on our website. After you've spotted a vehicle you're interested in, go ahead and give us a call. A member of our team will be able to get you more pictures of the vehicle you like, as well as further details and information. We'll also be able to answer any questions about the vehicle you might have, or get you set up with some custom work before we send it out. When you're all set, we'll get your financing and delivery information finalized! Before long, your vehicle will be sent out and on its way to you.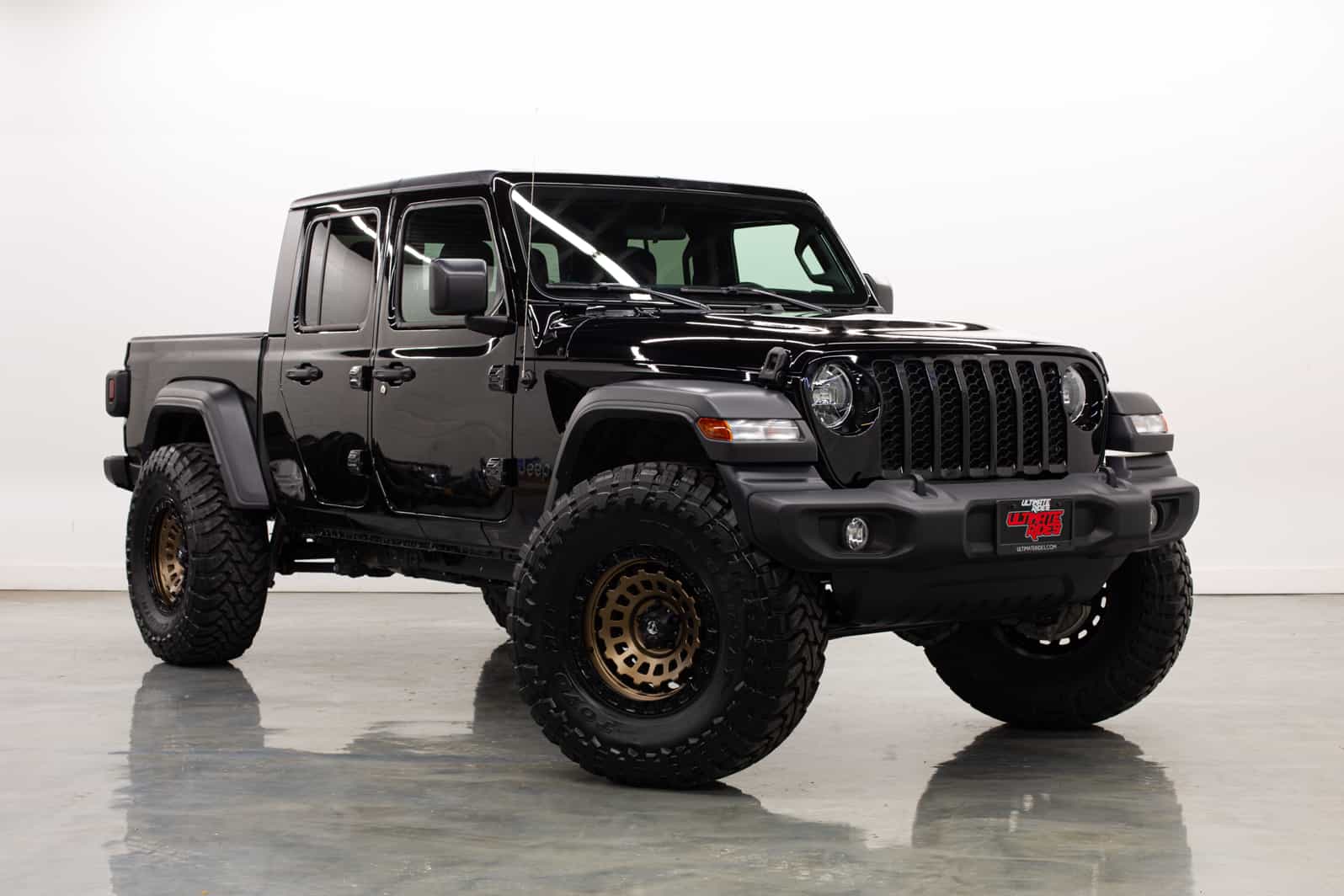 Customer Service That'll Make You Want to

Come Back
Along with everything else we do to set ourselves apart, we ensure that our customer service looks out for the consumer. We know all too well that auto dealerships don't have the best reputation with customers. As a family owned business, it's always been our goal to separate ourselves from that reputation. Take a look at some of our reviews online and you'll see that we've followed through on that goal! With Ultimate Rides, you'll be treated like a VIP every time you come in or call. Whether you're looking to buy a vehicle or need service for your current one, our friendly staff will make sure you get everything you need.
In the past, we've even gone as far as to pick our customers up from the airport and take them to our office or their hotel. This may be more difficult based on current health and safety circumstances, but we'll do everything we can to accommodate you. Need help tracking down a hard-to-find vehicle? Ultimate Rides has you covered. With a small deposit, we can have our team stay on the lookout for the vehicle you need. They see tons of different vehicles every week, so it shouldn't take too long for us to get our hands on the vehicle you want. As soon as we get it back to our shop, you can come and pick it up from us!
Repair, Detailing and Maintenance at a

Lifted Truck Dealership Near Me
Even if you are not looking to buy a vehicle, there's still plenty for you to find at Ultimate Rides. All the customization services available for our own vehicles can also be applied to your current ride. That means lift kit installation, custom lights and so much more. That's just another reason we're the best lifted truck dealership near me. Our team also offers repair, maintenance and detailing. If there's an issue with your car, truck or SUV, you can be assured that we'll handle it. We take care of problems both major and minor, and we'll ensure your vehicle is clean as can be. Just give us a call today to set up an appointment and get started. We work fast, so you won't be without your vehicle for very long!
America's Most Popular

Pickup Trucks
Here at Ultimate Rides, we have all the most popular truck models available. If we don't have something at a given time, we'll certainly be able to track one down for you! We are getting new vehicles in all the time, and our buyers are constantly out looking for great options. If you're wondering about the most popular pickup truck models across the United States, there are really three major contenders.
The Ford F-Series of trucks has long reigned at the top of the list, year after year selling more than any other truck. It offers excellent versatility, toughness and more in an attractive package. For a long time, the Chevy Silverado was number two, but that changed a couple of years ago. Ram trucks eventually surpassed Chevrolet and took the number two spot. Ram trucks are fantastic options, and it's not hard to see why they're growing in popularity. However, there's no doubt that the Chevy Silverado is still an incredible truck. You can find all three options available at Ultimate Rides, custom built to your preference!
Take Care of Your Vehicle Needs at

Ultimate Rides
Have we convinced you that Ultimate Rides is the place to go for your ride? Whether you want something new, or to spruce up your old ride, we can help you out. If you have any questions remaining after reading this guide, don't hesitate to give us a call! Our team is always happy to answer questions or help out our customers. To reach us over the phone today, you can call 815-634-3900. If you're in the Chicago area and would like to stop by our office, you'll find us at 38 W. Division St., Coal City, IL 60416. We hope to speak with you soon!
---
Two Brothers With a Dream

,

Building The Best Ultimate Rides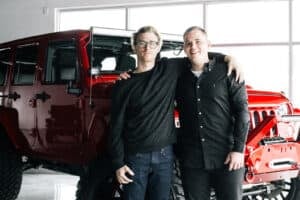 Ultimate Rides consists of two brothers who have been buying and selling custom vehicles for over ten years. Selling lifted trucks by day and writing these awesome reviews by night! They started their Ultimate Rides journey with a third brother Jake, who was a big part of building the business they have today. In 2016 Jake passed away and losing their brother was the hardest thing they ever had to deal with. Even though they had a tragic loss they plan to continue to set a new trend for the auto industry, keeping customers number one. Pushing the envelope on the lifted truck market, these guys love researching and learning about everything in the auto industry!
 — Nick and Alex Bulanda, Founders of Ultimate Rides