Jacked Up Dodge Trucks at Ultimate Rides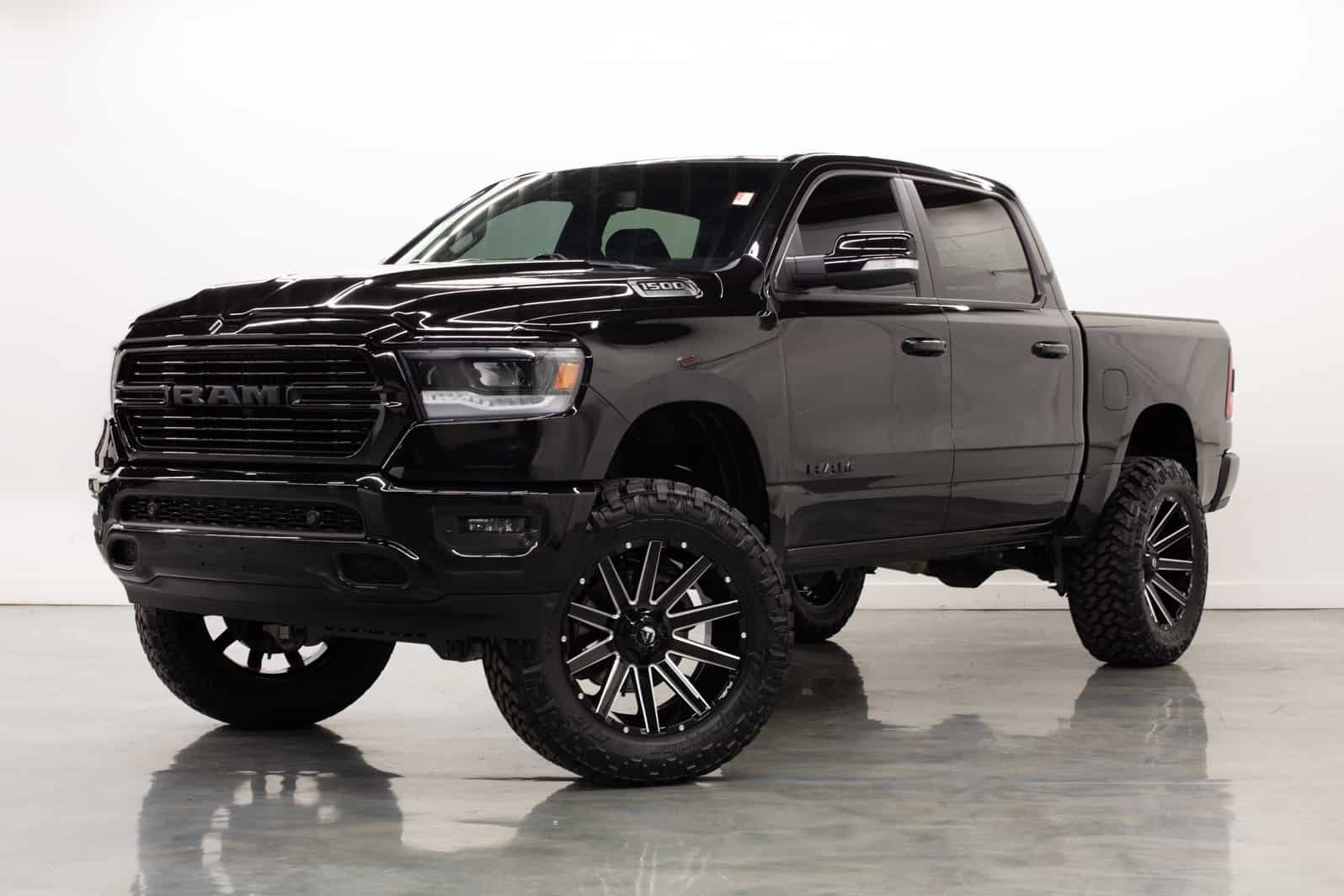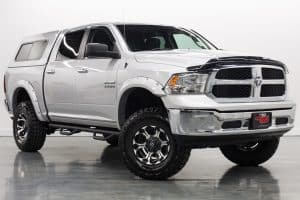 Find the Best Jacked Up

Dodge Trucks
In the past, it hasn't always been easy to find custom trucks on sale. If you visit your local dealership, it can be a gamble on whether or not they have anything special to offer. For those who are tired of shopping around their local places and finding nothing, check out Ultimate Rides. We carry jacked up Dodge trucks as well as many other options for you to consider. The best part is each and every vehicle you find will be in fantastic shape and most of our jacked up trucks are built and ready to go.
That's not usually the case at local auto dealers. It's just one of the things that makes Ultimate Rides stand out from the competition. On top of our excellent inventory, you'll also have access to reliable delivery, top-notch customer service, and the best custom vehicle shop around. In this guide, we want to tell you more about Ultimate Rides, and why we think you ought to give us a try. Whether you're looking for a Dodge truck or want us to upgrade your current model, we can make it happen.
Ultimate Rides Offers the

Best Quality Lifted Trucks
At Ultimate Rides, you'll only be met by rust-free vehicles, no matter their age. Plus, each one has been inspected to ensure it's in great running shape. You may be wondering how we're able to accomplish this. We're happy to tell you more! We don't take in just any old vehicles. Instead, our buyers go out to states with warmer weather and pick out the best models they can find. From there, they bring the rides back to our HQ and we fix them up even further. It starts with an inspection to make sure everything meets our standards. After we take care of that, we'll often upgrade the vehicle with a few adjustments of our own.
Once that's done, we list the vehicles on our website for you to check out! Quality is a huge priority for us here at Ultimate Rides. After all, it's one of the main things that distinguishes us from your standard dealer. If you are tired of sifting through unreliable vehicles looking for the right model, visit or call our office. We'll help you skip right to the vehicles that you're really lookin for.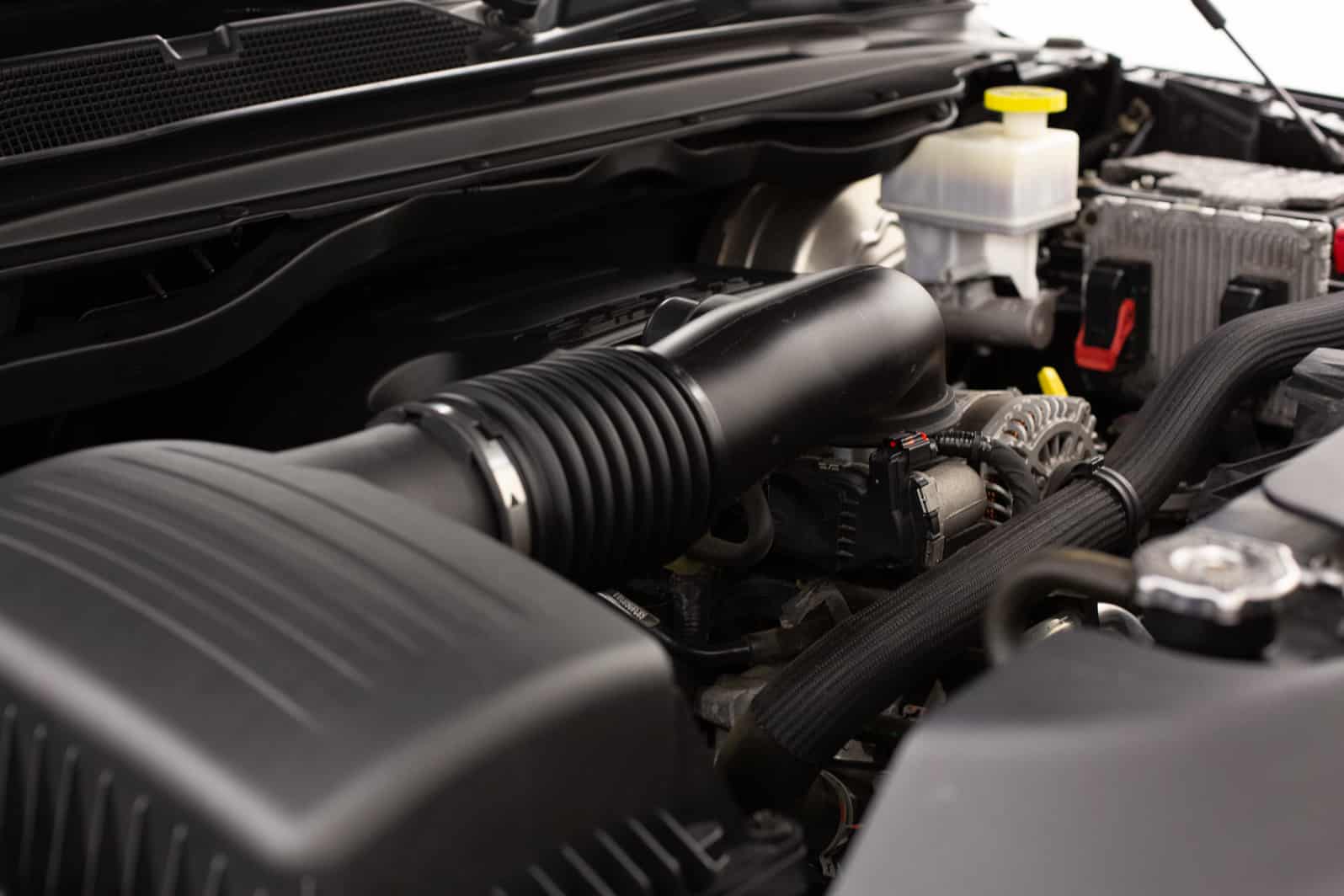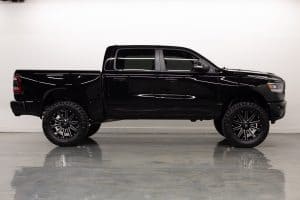 Custom Jacked Up Dodge Trucks Built at

Ultimate Rides
In recent years, custom trucks have become more popular than ever before. If that's what you're looking to buy, Ultimate Rides is probably the place for you. We have our own custom service center on-site, and we have a star team of ASE-certified technicians at work for you. As we mentioned before, many of the vehicles available here are customized in our workshop. If you'd like an example of the work they're capable of, you only need to take a look at our inventory! We have a number of jacked up Dodge trucks available, and we're happy to show them off.
Every time someone buys a vehicle from Ultimate Rides, they'll have the opportunity to customize it in our lift center. We can alter your new vehicle with a lift kit, running boards, a custom stereo and so much more. For an exhaustive list of everything available for your vehicle, you'll have to give the Ultimate Rides office a call. A team member will be able to walk you through the process, telling you everything we can do.
You will even have the opportunity to finance the cost of these upgrades right alongside your vehicle. Either that, or you can pay for it separately. Whatever works for you is what it will be! That's just another reason to choose Ultimate Rides for your next vehicle. On top of that, our service center is also open to the public! Bring your vehicle in and we can get it looking better than ever before.
Lifted Truck Delivery –

Fast and Reliable
At Ultimate Rides, more than 50% of our sales are done with buyers outside of our area. We're able to accomplish this through efficient and trustworthy lifted truck delivery. Tell us where else you can find high-quality jacked up Dodge trucks available for delivery! We make the process as easy as can be, allowing our customers to pick out the vehicle of their dreams and have it shipped fast. If you're interested, start by taking a look at our inventory. Once you find a vehicle you like (or a few you're considering), give our office a call.
When you do, a member of the Ultimate Rides team will be able to help you through the rest of the process. If you have any further questions about a vehicle, or would like some more photographs, we can help you out. When you've made a final decision, we can take care of financing right over the phone. You'll have the chance to make any alterations to your vehicle before we ship it out. Then, finally, we'll get your shipping details arranged. You can choose whether to pay for shipping upfront, or finance alongside the cost of your new ride. Before too long at all, it'll be on its way to you!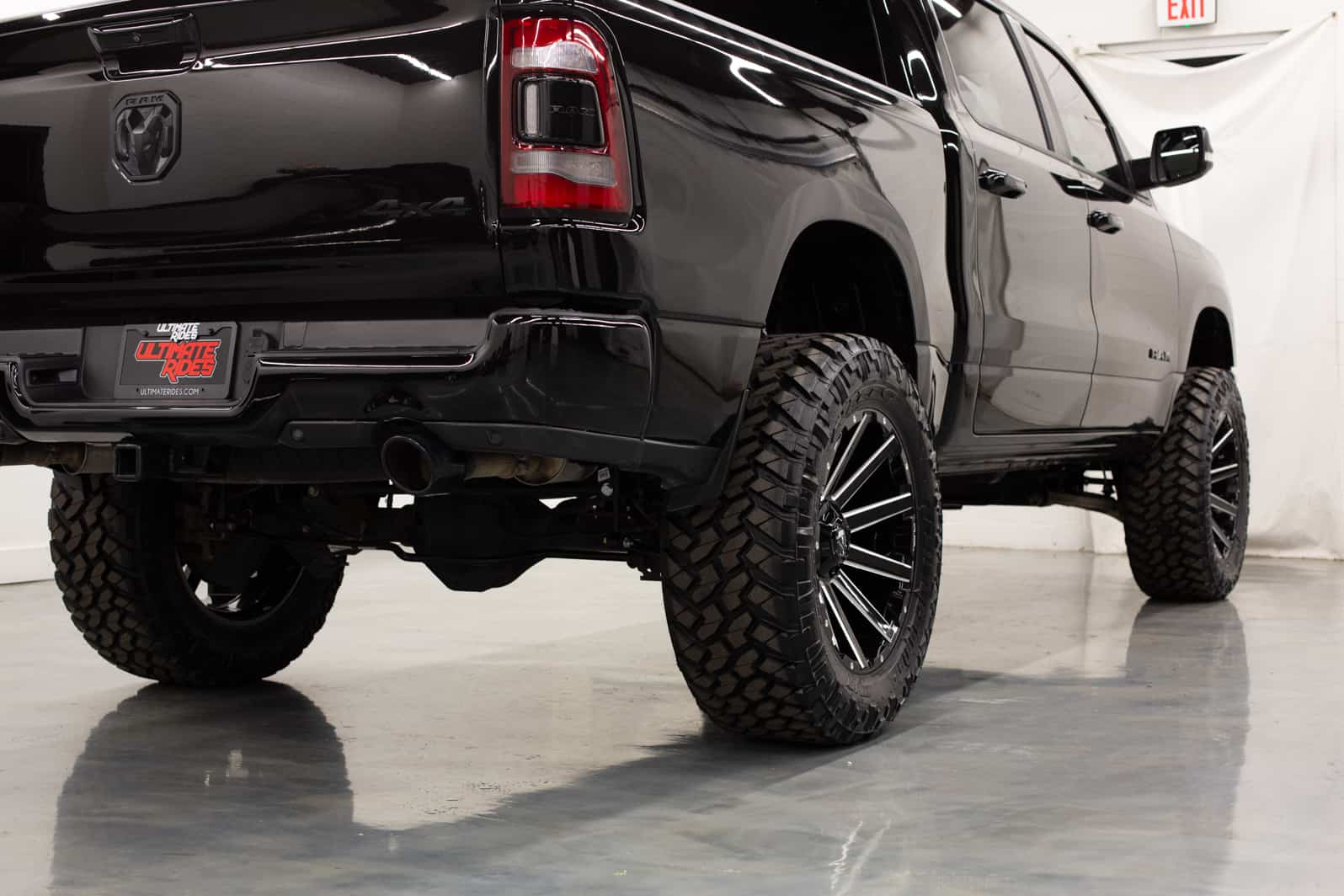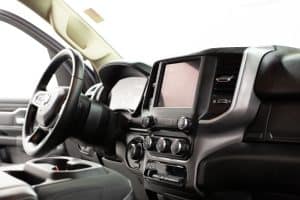 Customer Service That

Works for You
Another one of the things that keeps our customers happy is the way we treat them. Auto dealers haven't exactly earned a positive reputation for great customer service over the years. However, at Ultimate Rides, we are out to change that. We do it through our actions. Every customer here is treated like a VIP, with the best inventory and service available. Our team is friendly, knowledgeable and wants to help you find exactly what you're looking for.
We will also go the extra mile to make our customers happy. Is there a specific vehicle you're having trouble tracking down? Let us know, and with a small deposit our buyers will go out searching for it. As soon as we locate the vehicle, we'll let you know. It'll get brought back to our headquarters, where we can get it cleaned up and ready for you. We'll even make some modifications if you'd like, or you can come get the vehicle as-is.
If you feel there is a way Ultimate Rides can help you, be sure to let us know. Our main goal is to ensure customer satisfaction!
Quality Maintenance, Repair and Detailing

Offered Here
There's one last service we offer that we wish to tell you about today. If your vehicle is in need of maintenance, repair or detailing, let us help! As we've said, we have the utmost confidence in our team, and we know you will too! They're the best around, and there's no better choice to handle your vehicle. Plus, our prices are fair and we're always willing to explain how we arrived where we did.
At many other dealerships, you may find that they have a hard time working on custom vehicles. It's understandable, but that won't be an issue when you choose Ultimate Rides. Our team is highly experienced, even when dealing with custom vehicles unlike anything else out there. We take care of problems both big and small, so you can count on us no matter the situation. Get in touch if you wish to set up an appointment with us soon!
Ultimate Rides is

Like Nowhere Else
You have now received the rundown on Ultimate Rides. If you are shopping for jacked up Dodge trucks, there's really no better place to look. Whether you live just up the street or across the world, we can set you up with the right jacked up truck! Just give our office a call today at 815-634-3900. If you're nearby and want to visit the office, you can also find us at 38 W. Division St., Coal City, IL 60416.
---
Two Brothers With a Dream

,

Building The Best Ultimate Rides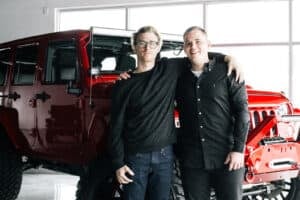 Ultimate Rides consists of two brothers who have been buying and selling custom vehicles for over ten years. Selling lifted trucks by day and writing these awesome reviews by night! They started their Ultimate Rides journey with a third brother Jake, who was a big part of building the business they have today. In 2016 Jake passed away and losing their brother was the hardest thing they ever had to deal with. Even though they had a tragic loss they plan to continue to set a new trend for the auto industry, keeping customers number one. Pushing the envelope on the lifted truck market, these guys love researching and learning about everything in the auto industry!
 — Nick and Alex Bulanda, Founders of Ultimate Rides