Lifted Trucks for Sale in Iowa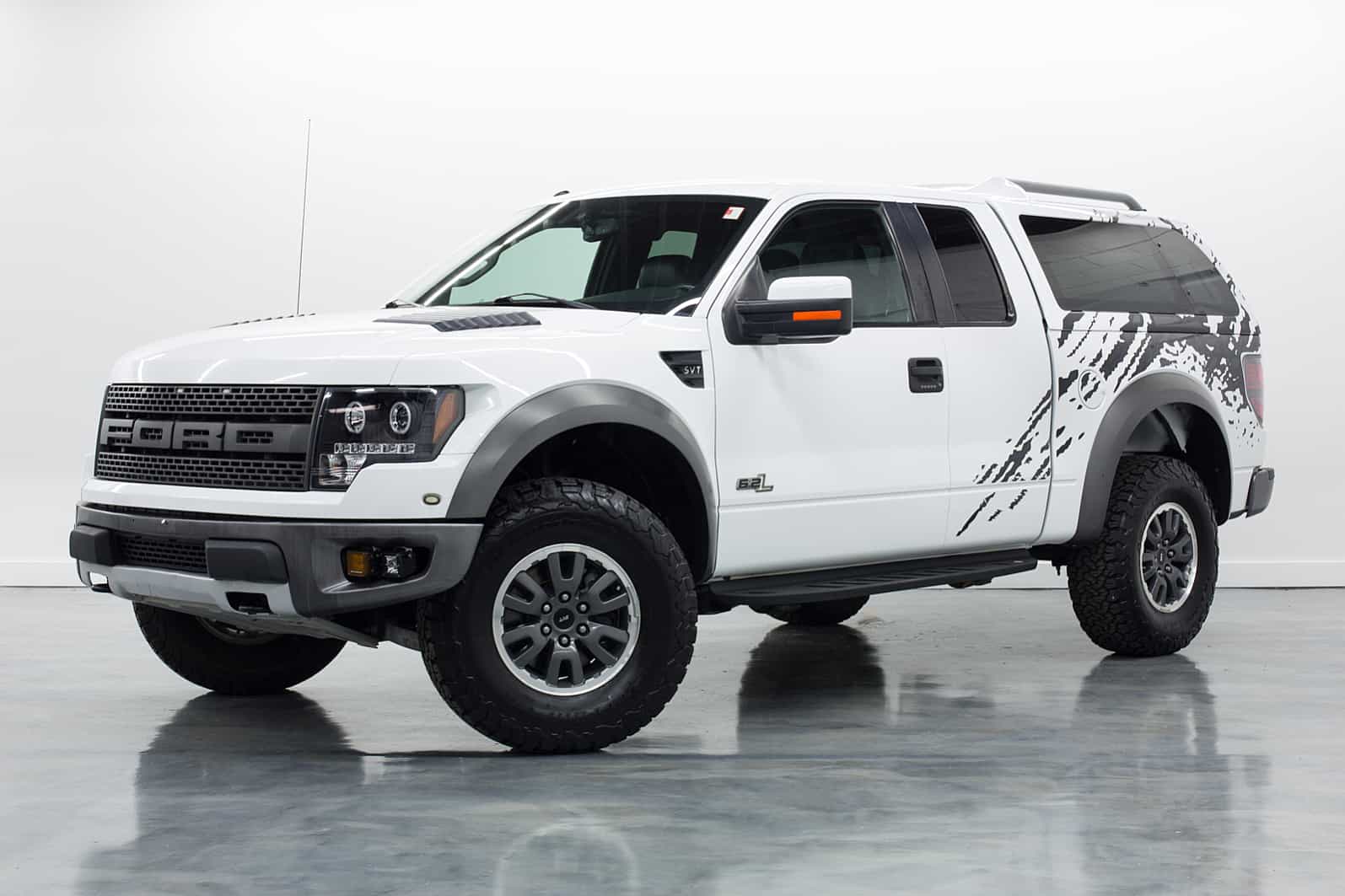 At Ultimate Rides, Find the Lifted Trucks for Sale in Iowa
You've Been Searching For
If you live in Iowa and have been having a hard time finding the right truck, we have a solution for you. Check out Ultimate Rides, where you can find the best available lifted trucks for sale in Iowa through our website. We know how much of a pain it can be searching around for a used truck that doesn't feel like a hand-me-down. If you need a tough and stylish ride but don't have any prospects around where you live, you'll be able to have one of our lifted trucks shipped directly to you. Though we are located over in Illinois, in suburban Chicago, we provide lifted trucks to customers across the United States. As a matter of fact, around 60% of our business is done with buyers like yourself who live outside the Chicago area.
An Auto Dealer for the

Modern Age
The reason our business is so popular outside our local area is for a few reasons. Primarily, we believe it's the high quality of our trucks and service. Our people find high quality, rust free trucks from around the country. We bring them back to our new lift center to be customized and outfitted with lifts, custom tires and more. Our ASE certified technicians are highly trained and experienced in working with these kinds of trucks. We truly consider ourselves the best in the Midwest, if not the country, at working on them.
When you buy from us, you can trust that your truck has gone through a high-standard inspection. We ensure each vehicle lives up to our expectations before selling to you. You'll also have the opportunity to send your vehicle over to our lift center to be outfitted with any customization options you see fit. That's just one of the many benefits you'll find if you buy from us at Ultimate Rides.
Types of Lift Kits

Available
Not all lift kits are the same. In fact, there is quite a bit of variance depending on your wants and needs. Most lift kits can be categorized either as body kits or suspension kits. Body kits usually consist of something like a pair of spacers that physically lift the body of the truck up. They vary greatly in quality, and can often be found for a few hundred dollars.
On the other hand, suspension lift kits are where you can find true quality. Sure, they'll cost you quite a bit more. However, if you have the budget and want the best for your truck, that is how you'll get it. These kits alter the vehicle's suspension, raising the height of the body without negatively affecting performance or handling. If you'd like to find out more about the specifics of lift kits, please get in touch with a member of our team today! We have a staff standing by to help you with both sales and service questions.
Finding Lifted Trucks for Sale in Iowa,
Made Simple
Whether you drive in, fly in or order over the phone, it's our goal to make it as easy as possible for you to find lifted trucks for sale in Iowa that you want to make your own. Let us know the best way we can accommodate you! If you decide to fly in, it'll please you to know we're not located too far from the airport. We'll even come pick you up in your potential truck so you can really check it out. If you'd rather buy over the phone, that's certainly not a problem. We can provide you with all kinds of pictures and details on any trucks you're interested in buying.
Though we're headquartered in Illinois, we're happy to provide lifted trucks for sale in Iowa however we can. We know that the process of buying a car has become unnecessarily difficult and oftentimes downright unpleasant. That should not be the case, and we set out to change that. For years, we've been changing the way the business of selling trucks is done. If you want something specific, we make it happen. We've got a customer-forward philosophy that we hope is going to make you agree with us that this is truly the better way of doing business. You'll also find a casual atmosphere, as well as a down to earth and friendly staff. You can rest assured we won't try to sell you on anything you don't want or need.
Vehicle Delivery – Lifted Trucks Sent

Straight to You
Having a vehicle delivered in another option open to our customers. The process is surprisingly simple. We can take care of the entire transaction over the phone, and get all of your shipping details set up. Just as we described in the previous section, our over-the-phone purchases are secure and easy. We'll get you all the necessary information on the vehicle. When you've made a final decision, we can start to discuss financing. You will even have the ability to finance the cost of vehicle delivery. It's up to you whether you'd like to cover that upfront or include it with your monthly payment. Whatever option works best for you, we will do our best to accommodate you.
Here's What A
Lift Kit
Could Do For You
If you're looking for lifted trucks for sale in Iowa, chances are you already know the value of a lift kit. If you want to take your truck up to the next level, having a lift kit installed is one surefire way to do exactly that. Our trustworthy technicians in our lift center are ready and able to make your truck go from something you're happy with to something you can't stop gushing about. Seriously, if you want to make your friends jealous, we've seen in practice that this is a fantastic way to make it happen.
For those of you who are interested in off road driving, a lift kit could be your best friend. It'll help protect your truck's undercarriage from costly damage and give you more control over your ride. Even if you don't like to leave the comforts of the paved road, driving around in a lifted truck produces a feeling unlike anything else. It can provide confidence and comfort that you can't really obtain any other way. Just give it a try, and you'll see everything you've been missing out on for all these years.
Check Out Ultimate Rides for
Your Next Dream Truck
No matter what you're looking for, we guarantee that we have it, we can build it or we can find it. If you've had your eye on a specific truck model or year but have not had any luck tracking one down, let us know! If you leave a small deposit with us, we can spread the word to all our buyers around the country to stay on the lookout for your vehicle. Once we find it, we can make sure it's in tip-top shape and get it ready for you. Any truck you see in our inventory can be sent over to our lift center, where we can install custom tires, light bars, grilles, wheels and other custom additions. If you can dream it up, chances are we can make it a reality.
Our new lift center was finished in 2017, and you'll find it stocked with the best tools and technology available today. However, we know that that isn't enough for a quality shop. That's why we make sure our team is made up of the best and brightest technicians in the Chicago area. Our service center features a staff of ASE-certified mechanics and technicians who can handle any problem, big or small. We especially love building and customizing trucks, and that's why you'll find the best around right here.
Additional

Lift Center Services
In addition to our custom work, we also perform all manner of maintenance and repairs. We understand that trust can be hard to come by with mechanics. However, our customers have learned over the years that we're the best around. Whether you need to bring your ride in for a simple oil change, or you need something more major accomplished, consider it done. At Ultimate Rides, we'll be able to do entire engine repairs or replacements, as well as transmission work, brakes, steering columns and more. Whatever problem you're having, let us know and we'll make sure it's solved. Best of all, we make sure all of our services are priced fairly. We've seen too many customers get gouged by other mechanics. Here at Ultimate Rides, we've set out to do things a different way.
The

Ever-Increasing Popularity

of the Lift Kit
There is no denying that the prevalence of lift kits on America's roads grows every year. At Ultimate Rides, we've been fans for a long time, and it seems the rest of the country is finally catching up. With all they have to offer, it's no wonder that these trucks are growing in popularity. However, if you want to find one in excellent shape, it can be difficult. As they become more sought-after, they also become harder to find. That's why it pays off that Ultimate Rides offers lift kit installation. Many of the trucks in our inventory were upgraded right here in our lift center.
If you want to find a truck that is free of rust, has no issues despite its age and looks stunning, we've got what you need. It's taken years, but we've built up a strong reputation with our customers and online. Folks know that if they want the highest quality work at a fair price, Ultimate Rides is the place to check. We hope that the popularity of lifted trucks continues to grow. More and more people are coming to understand why these rides are so appealing. By offering only the best, we hope that you'll consider us the next time you're looking to upgrade.
Closing Thoughts on Shopping at

Ultimate Rides
In today's post, we've laid out all the reasons we think you'll be satisfied with us. Whether you want a high-quality lifted truck shipped to your driveway, you plan on making the drive over to pick up a new ride, or you just need some repairs done, we're here. We've worked hard over the years to build this family business into something unique. We're confident you won't find another dealership quite like us out there.
Are you on board with Ultimate Rides? Just give us a call today and we can get started on setting you up with your new loaded out truck. You can reach us over the phone today at 815-634-3900. If you're in the area and want to stop by our office, you can find us at 38 W. Division St., Coal City, IL 60416. Our team would be more than happy to sit down and chat with you!
---
Two Brothers With a Dream

,

Building The Best Ultimate Rides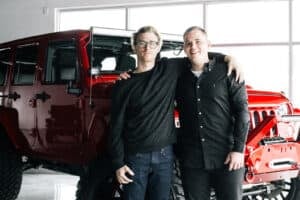 Ultimate Rides consists of two brothers who have been buying and selling custom vehicles for over ten years. Selling lifted trucks by day and writing these awesome reviews by night! They started their Ultimate Rides journey with a third brother Jake, who was a big part of building the business they have today. In 2016 Jake passed away and losing their brother was the hardest thing they ever had to deal with. Even though they had a tragic loss they plan to continue to set a new trend for the auto industry, keeping customers number one. Pushing the envelope on the lifted truck market, these guys love researching and learning about everything in the auto industry!
 — Nick and Alex Bulanda, Founders of Ultimate Rides