Finding the Best Diesel Trucks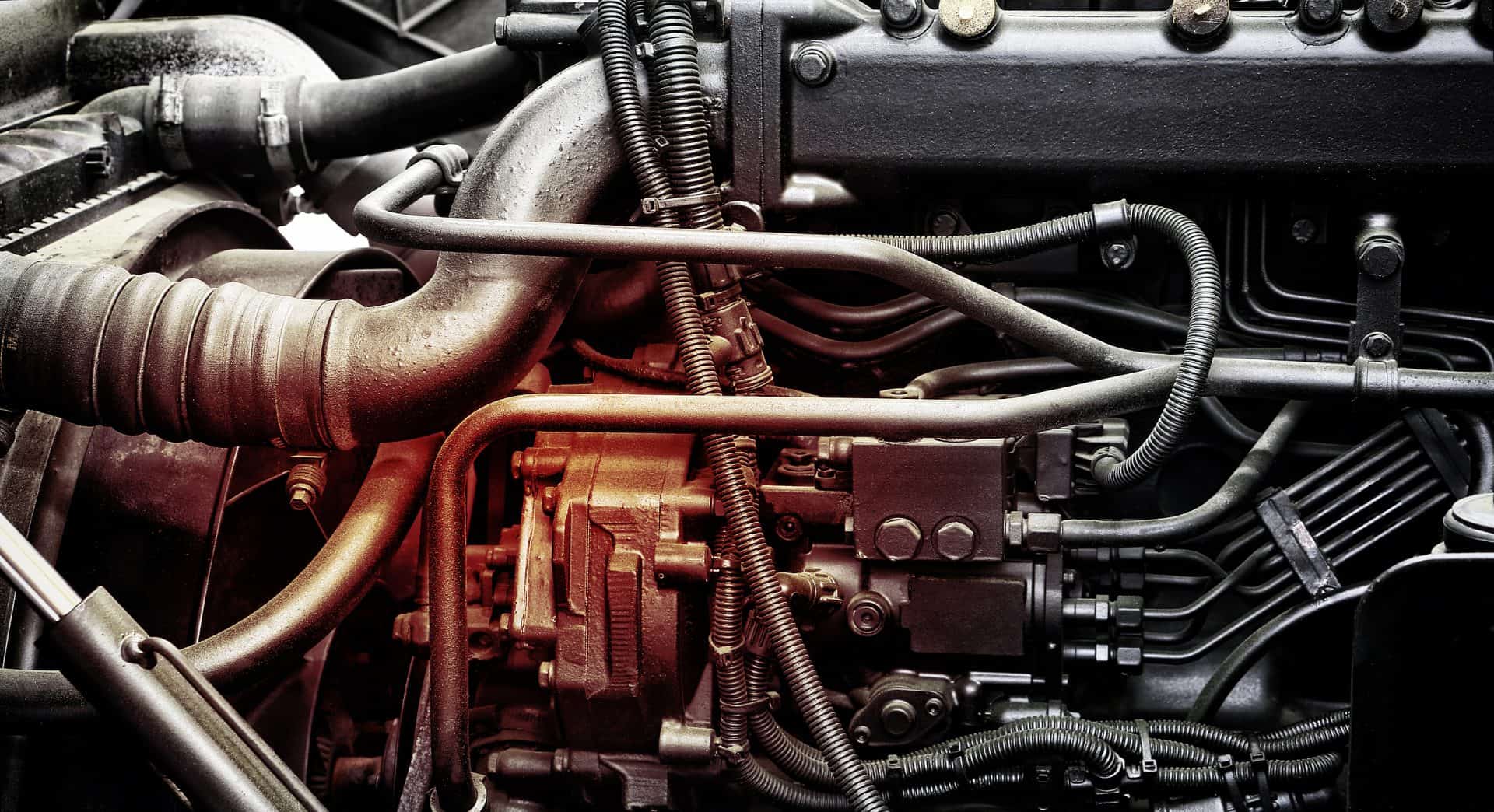 The Best Diesel Trucks are Waiting at

Ultimate Rides
There's truly never a bad time to upgrade to a diesel truck. There are tons of varieties out there, however, and it isn't always simple choosing the right one for your needs. Here at Ultimate Rides, it's safe to say we know our engines. That's why we have put together this guide featuring the best diesel trucks. When you're through reading this, you should be ready to pick out the right model. We'll begin by diving into information on diesel engines, and what sets them apart from your typical internal combustion engine found in most vehicles. From there, we'll provide a list of the best diesel models so you can figure out which is right from you.
After we share our list, you'll find some more information on Ultimate Rides, including the ways we can help you find the perfect diesel truck. Additionally, you'll hear more about our custom lift center, where we can upgrade your current or future vehicle with awesome accessories and mods. If you've ever wanted to drive a lifted diesel truck with custom wheels, lighting and more, Ultimate Rides is the perfect place to go. Without any further adieu, let's dig in and start talking diesel!
Internal Combustion vs.

Diesel
Let's start by talking about what exactly a diesel engine is. It may go without saying, but a diesel engine is quite a bit different than your standard vehicle engine. The engines found in cars, trucks and SUVs are what are known as internal combustion engines. Typically, these engines utilize a spark, which along with the air in the engine, can ignite the fuel being stored there. This burning fuel produces gases which quickly and forcefully make their way out of the engine, activating the engine's components on their way out.
On the other hand, a diesel engine is a different kind of internal combustion engine. It achieves the same end result, but utilizes a different process. Instead of utilizing a spark to ignite the fuel, a diesel engine compresses the air in the engine, bringing it up to a super high temperature. Combined with special diesel fuel, this air combusts, creating the same effect we described before. The biggest difference this will have on you is that you'll need to use a different fuel. Diesel fuel is quite common though, and can be found at plenty of gas stations.
Benefits of Driving a

Diesel Engine
There are a number of reasons why someone might want to start driving a diesel truck. For starters, as we've already mentioned, diesel engines are usually better on fuel economy. While each trip to the pump might cost you a little bit more, you'll be making far fewer stops at the gas station with a diesel. Additionally, diesel engines tend to last quite a bit longer than your standard engine that uses petrol. That means if you take good care of your vehicle, it should last for a very long time.
Another excellent point to consider when thinking about diesel is that they often require less maintenance and care than normal vehicle engines. Unfortunately, because they aren't as common, this can sometimes mean that the work is more expensive. However, because you won't need as much maintenance, you should end up saving money in the long run. Diesel engines also provide more torque compared to a standard engine of a similar size, so they make great engines for towing.
Diesel Drawbacks
There are just a couple of negative points about diesel trucks to note. These points are often what keep people away from diesel, but the benefits outweigh the cons for many people as well. First, though diesel engines don't release as much carbon dioxide into the air, they are overall a bit worse for the environment than a standard engine. They release gases and particulate matter that can be harmful to humans in large concentrations. Your vehicle itself isn't enough to harm someone unless they directly inhale the exhaust, but overall will contribute these materials into the air.
Along with that, unless you keep an engine block heater installed, diesel engines can be slow to heat up in the winter. An engine block heater will take care of this without a problem, so it's a worthwhile investment if you live in a place with frigid winters. Other than those two things, there aren't really any drawbacks to owning a diesel!
The Five Best Models of

Diesel Trucks
Up next, we want to share with you what we believe are the best diesel trucks you'll find out there. We are just sticking with models and not talking model years, because that opens up a whole other can of worms. Still, we think you'll get plenty of info from this list that should help you make a decision for your next vehicle. Once you've decided on a model, it can be helpful to take a deep dive into model years to see which one is the best. Now, let's go ahead and get started!
1. Ram 2500 & 3500
When it comes to the best diesel trucks money can by, there's little argument to be made for anything other than the heavy-duty Ram 2500 or 3500. These behemoth trucks can be found either with standard IC engines or diesel varieties. With the 2020 model, you'll have access to options including a 6.7L Cummins® turbo diesel engine. It's our choice as the best new diesel engine available today. When it comes to diesel, these pickups are unstoppable. Until 2010, these trucks were made under the Dodge brand, owned by Chrysler. However, because of their massive popularity, Ram was then spun off into its own brand.
Ram trucks have had stunning diesel engines all the way back to their first generation. These days, you can pick up either the 2500 or 3500 and find it available with a multitude of engines, including diesel. These are overall the best choice for a new truck these days if you ask us. As for model year, you'll be set up pretty good with just about any year you find. However, the 2006-2008 models are often the most highly regarded by diesel enthusiasts.
2. Ford Super Duty
The Super Duty family of Ford trucks is made up by a wide variety of models, ranging from the F-250 all the way up through the massive F-750. Most often, you'll find the F-250, F-350 and F-450 models driven by consumers out on the roads. Each of these models features a diesel variant, and they are some of the best diesel trucks out there. 2020 models can be outfitted with a 6.7L PowerStroke 32-valve turbocharged Diesel V8 engine, which is undoubtedly one of the most appealing engines on the market today. It's powerful, efficient and found in one of the most comfortable and durable trucks on the market right now.
These trucks also have a long legacy of success with diesel in the past. If you're able to find a Ford Super Duty diesel pickup in good shape, it's usually going to be a gem for you. They are long-lasting trucks when well taken care of. Additionally, you'll find that they excel as a work truck, or something to take across the countryside.
3. Chevrolet/GMC Silverado/Sierra 2500HD & 3500HD
Next up, it's time to talk about two very similar pickup truck models. Both GMC and Chevrolet are owned by General Motors, and the Silverado and Sierra are mechanically pretty much the same. They both offer diesel engine varieties, and they are a great option for drivers. Current models are available with a 3.0L Duramax® turbo diesel engine. While this engine doesn't quite stack up to what Ram and Ford currently have available, it certainly is not a bad option for most drivers.
In the past, the Silverado and Sierra have been available with more powerful diesel engines. One only has to look back to 2017 to find an available 6.7L diesel engine. If you ask us, we think that both the Ram and Ford trucks have the advantage when it comes to power. All the same, there are plenty of great Silverado and Sierra models out there if power isn't your only concern. The 2500 and 3500 are still both perfectly capable heavy-duty trucks. It's all just a matter of finding whichever model is right for your needs.
4. Chevrolet Colorado/GMC Canyon
The Colorado and Canyon are the smaller mid-size pickups of their respective vehicle lineups, but they can both be found with strong diesel offerings. Since 2016, both trucks have been available with a diesel engine variant. These models include a 2.8L VM Motori® turbo diesel I4 engine. Once again, this doesn't quite compare to the more powerful varieties available in the other trucks we've shared. However, if you're looking to buy a Canyon or Colorado, chances are maximum power isn't the first thing on your list of priorities.
With the Colorado/Canyon, you can have excellent diesel efficiency available in a mid-size pickup. With a variety of different trim levels available over the past several years, we have no doubt that you can find a truck that fits your idea of what's great. The Canyon and Colorado offer excellent interior comfort and driver assist features. Plus, you can find a variety of different exterior configurations based on the trim level you find. Overall, we think these mid-size trucks are a strong entry for diesel lovers today.
5. Ram 1500
Lastly, we wanted to highlight the Ram 1500 pickup. While it doesn't quite live up to the expectations set by it's heavy-duty counterparts, there's still plenty to love here. The Ram 1500 is year after year one of the most popular pickups in America. It does offer a diesel variation, and it's not a bad choice by any stretch. The only reason it falls to the end of our list is because we prefer the heavy-duty options when given a choice. However, if a heavy-duty truck isn't what you need, this is one of the best diesel trucks you'll find.
The Ram 1500 is not currently available brand new with a diesel engine. However, the last time it was available was just a couple years ago with the 2018 model year, so you can still find them in good shape without too much trouble. These models were found with a 3.0L EcoDiesel V6 diesel engine, making them comparable to the heavy-duty Silverado/Sierra models but at a slightly smaller size. Once again, these can be a truly fantastic option as your chosen vehicle. It's all just a matter of picking out the right truck for what you need.
Ultimate Rides Offers Trucks Rust-Free and in

Excellent Shape
If you have made a decision and want to get yourself a diesel truck, come check out our inventory at Ultimate Rides. We're a specialty auto dealer that offers custom vehicles in strong running shape. Each and every vehicle for sale at Ultimate Rides is clean and completely free of rust. You may be wondering how we're able to provide rust-free vehicles while we're located in the heart of the snowy Midwest. The answer is by sending out buyers to warmer areas of the country. They find the best vehicles, and bring them back to our HQ for inspection. Once we determine that the vehicle looks and drives great, it gets the Ultimate Rides treatment.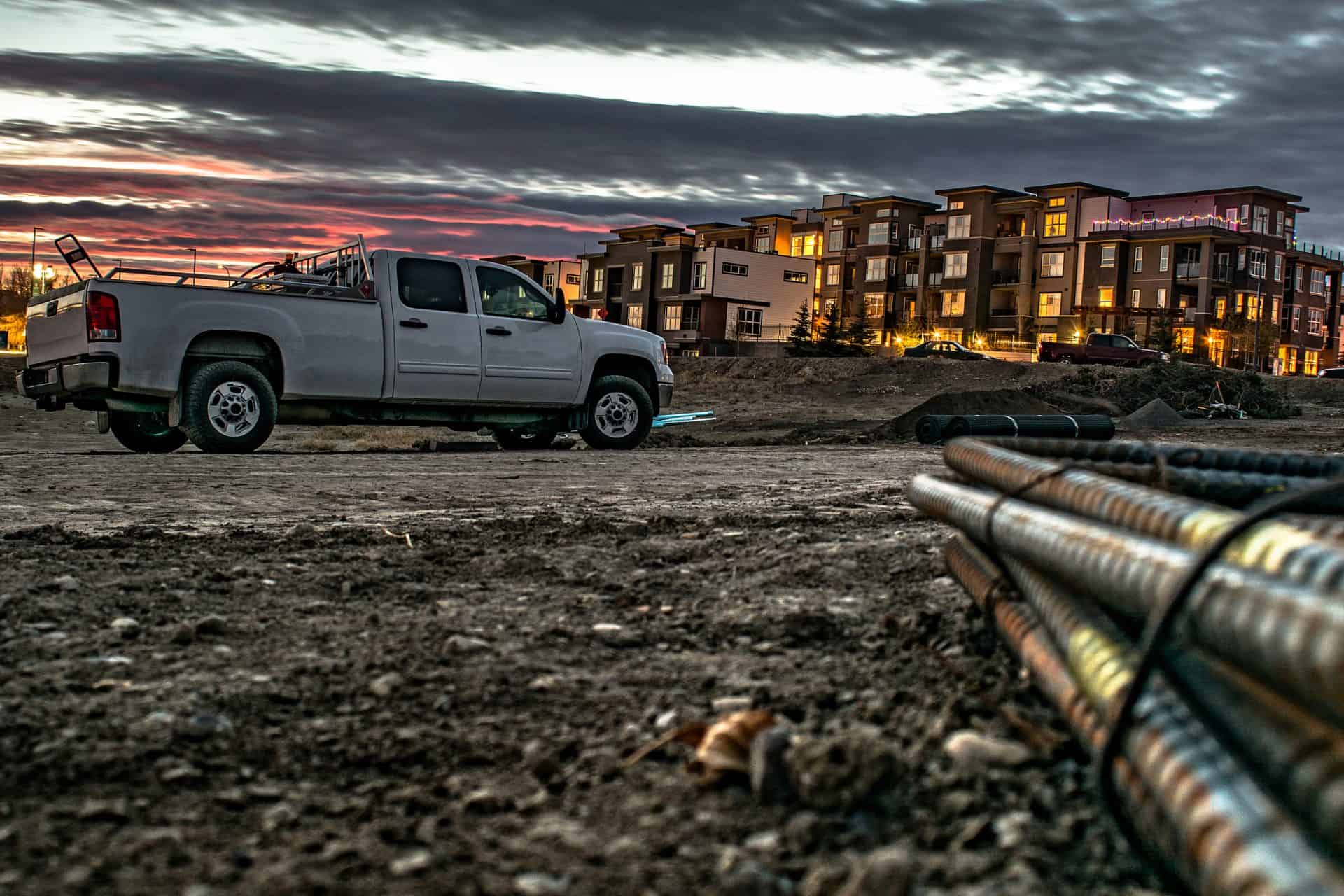 Customize Any Vehicle in Our

Lift Center
At Ultimate Rides, we have our very own lift center to customize and upgrade our vehicles. Most of the trucks, SUVs and cars you see for sale here on our website have been altered in some way by our team. Whether it's a new paint job, or serious upgrades like a suspension lift kit, our work helps set our vehicles apart. Additionally, any time you buy one of our vehicles, you'll have the option to take it over to our lift center for some changes. Simply let us know what kind of work you'd like done, and we'll make it a reality. Plus, you'll be able to choose whether you'd like to pay for that extra work up front or finance it along with the cost of your vehicle! Check out a diesel truck available at Ultimate Rides and then make it your own before you drive it home.
You don't have to buy a vehicle from us to get access to our lift center, however! If you already own a diesel truck and want us to outfit it with some upgrades, let us know! We can get you set up with an appointment to bring your vehicle in. Our turnaround time is quick, so you won't be without a vehicle for too long. Give us a call today and we can give you some additional details on pricing and appointment timing. At Ultimate Rides, we know our way around custom vehicles. Let us turn your regular old vehicle into the ride of your dreams.
Our Customer Service Puts Us

Ahead of the Curve
There's nothing more important to us than our customers at Ultimate Rides. We are a family owned business, and we do everything we can to uphold honesty and integrity. One way we do that is by treating every customer like they are a VIP. Stop into our office or give us a call, and you'll be greeted by a helpful member of our team. Tell them what you need and they'll get you set up with all the right information. Over the years, auto dealerships have garnered a negative reputation when it comes to customer service. We have set out to change that.
We will also make sure to go above and beyond to satisfy our customers. If you're flying into the airport to come and check out one of our vehicles, let us know when you'll be arriving! We can have someone pick you up from the airport and take you either to your hotel or straight to our office if you prefer. Additionally, if you're searching for a specific vehicle, such as one of the best diesel trucks, Ultimate Rides can help. Simply leave a small deposit with us and we'll have our buyers stay on the lookout for what you need. As soon as we find it, we'll let you know and you can purchase the vehicle!
Vehicle Delivery

Available Today
When you buy a vehicle from Ultimate Rides, you will also have the option of getting the vehicle delivered. More than half of all of our customers come from outside of our immediate area. That's because we offer a high caliber of vehicle that's not available at any old dealership. If you see something you like on our website but live far away, our delivery is for you. Once you've decided which vehicle you wish to buy, just give Ultimate Rides a call. A member of our team will be able to offer more details and photos of the vehicle. From there, we'll get your financing all set up and arrange delivery! You can choose whether you'd like to pay for delivery separately, or you may finance it with your vehicle. Whichever is most convenient for you works!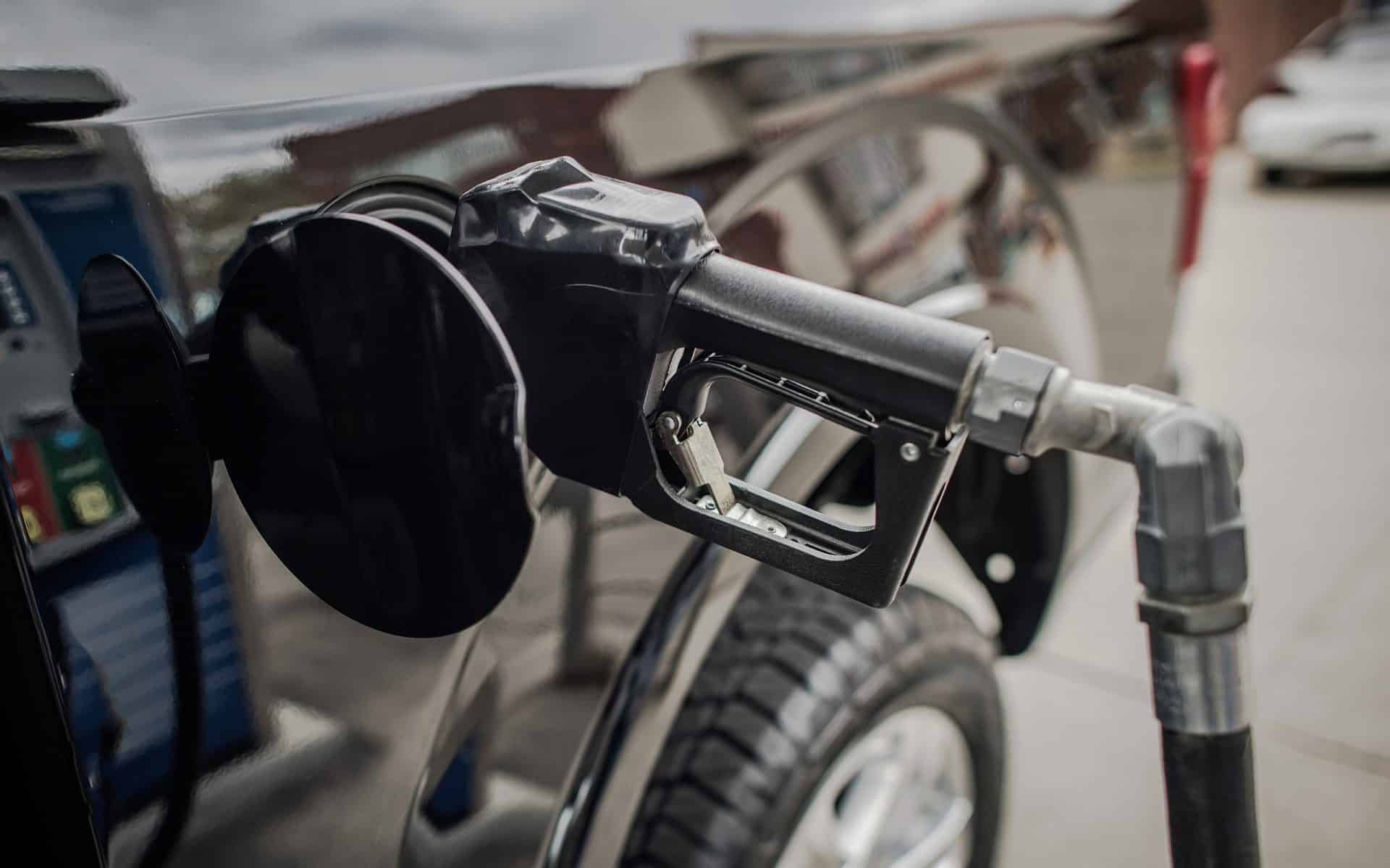 Ultimate Rides Vehicle

Repair and Maintenance
We also do more than just sell and upgrade vehicles here! If you live in the Chicago area, we're the place to go for vehicle maintenance and repair. We'll handle everything from everyday maintenance like an oil change to major issues such as engine replacement or repair. Our team is highly trained and reliable. Our turnaround time is fast. Best of all, our pricing is fair and transparent. If you have had a lot of trouble finding a mechanic that you can trust, let Ultimate Rides show you what we're capable of.
If you're the owned of a custom vehicle, such as one outfitted with a lift kit, you may find that some mechanics have trouble fixing your ride. That won't be the case when you bring it to Ultimate Rides. Our team is obviously highly experienced in dealing with these kinds of modifications. There may be some things that cause other mechanics pause, but we're already trained on how to deal with these issues. You'll get your vehicle back from us in great shape, with the problems fixed, in a timely manner.
Best Diesel Trucks

Conclusion
That's all we have to say concerning diesel trucks and Ultimate Rides for today! We hope that this guide was able to keep you informed on diesel trucks, why they're desirable and which ones to look out for. Remember: if you're looking for an awesome custom diesel truck, check out Ultimate Rides! We can get a phenomenal truck sent directly to you for a fair price. If you're in our area and would like to stop by the Ultimate Rides office, you can find us at 38 W. Division St., Coal City, IL 60416. To speak to a member of our team over the phone, call us at 815-634-3900 today!
---
Two Brothers With a Dream

,

Building The Best Ultimate Rides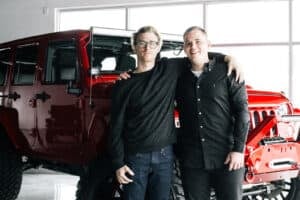 Ultimate Rides consists of two brothers who have been buying and selling custom vehicles for over ten years. Selling lifted trucks by day and writing these awesome reviews by night! They started their Ultimate Rides journey with a third brother Jake, who was a big part of building the business they have today. In 2016 Jake passed away and losing their brother was the hardest thing they ever had to deal with. Even though they had a tragic loss they plan to continue to set a new trend for the auto industry, keeping customers number one. Pushing the envelope on the lifted truck market, these guys love researching and learning about everything in the auto industry!
 — Nick and Alex Bulanda, Founders of Ultimate Rides