Lifted Trucks for Sale Near Me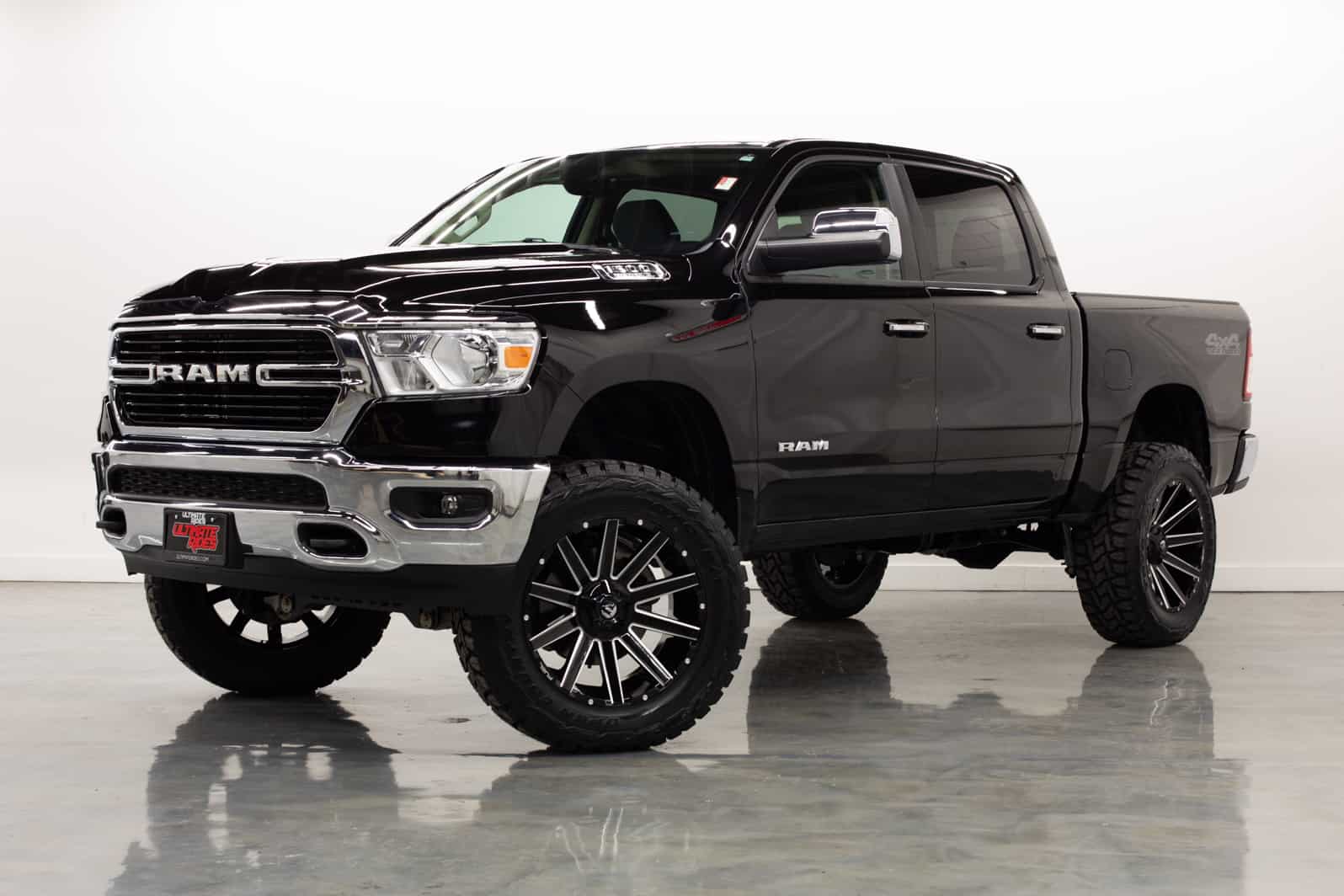 Ultimate Rides Offers the

Best Lifted Trucks for Sale Near Me
No matter where you are, Ultimate Rides is the place to go for custom trucks. We have some of the best vehicles in the entire country ready and waiting for you to buy. If you live in the Midwest, you will find our office centrally located in the Chicago area. That makes it within driving range for many folks. However, if you don't live in our general area, we can still get our vehicles to you!
Today, we'd like to fill you in on what we have to offer here at Ultimate Rides. From our delivery options to our exquisite inventory to our unparalleled customer service, there's no doubt we have a lot to share with you. If you're in search of the highest quality lifted trucks for sale near me, you have got to check out the vehicles in our inventory.
Rust-Free

Guaranteed
There's one thing that you certainly won't find at Ultimate Rides, and that's rust. Rust damage is commonplace in used vehicles, especially across the Midwest. However, we actively do everything we can to avoid it. First, we bring in our used vehicles from warm and dry parts of the United States, such as California and the Southwest. From there, we do everything in our power to keep them in the right conditions to avoid rust. Before a vehicle is sold to you, it gets a very thorough inspection to make sure the vehicle is in peak shape. If it doesn't meet our standards, it doesn't get sold.
That goes for every vehicle you'll find at Ultimate Rides. Because of that, you'll certainly find other dealerships that offer vehicles for cheaper. However, we are unmatched when it comes to quality. Our competitors often upcharge on their vehicles, selling you poor rides for unfair prices. Instead, we offer high-quality rides at a fair price. Buy a vehicle from us and you will quickly see the difference. That is just one of the many reasons our customers keep coming back over the years.
Custom Vehicles Delivered

Straight to Your Driveway
One advantage you'll find from buying with Ultimate Rides is our optional delivery. No matter where you live, we can get a vehicle to you. Get in touch with us over the phone and we can provide you with all the details you'll need on our vehicles. Once you've made a final decision, we can take care of your purchase easily over the phone. Then we'll just get your shipping details and finalize all of that. Before too long, your vehicle will be on the way! You will even have the ability to finance the cost of delivery along with your standard vehicle financing plan, allowing you to pay the entire sum off together instead of up-front.
Whether you would just prefer to stay at home due to health concerns, or you're too far away to make the drive, our delivery can work for you. There's never been a more convenient way to buy a truck, and it means you'll have access to the best lifted trucks for sale near me. Give us a call today to hear more details, or continue browsing our website for awhile!
Trucks Built and Customized in

Our Lift Center
One of the other things that will set Ultimate Rides apart is our service center. Unlike most other dealerships, our service center is a major priority for our business. We lift vehicles in our shop just about every day. Our technicians are ASE-certified, and have tons of experience working on vehicles. It can often be difficult to find a team who is trained and experienced when it comes to lift kits and suspension alteration.
Most of the trucks you see in our inventory have been customized right here. Plus, every time you purchase a vehicle from us, you have the option of sending it over to our lift center before you pick it up (or have it delivered). There we can perform any number of modifications for you. We can adjust the suspension, add custom tires, install new lights and more. Give us a call if you'd like to find out exactly what services we can offer for your vehicle!
We'll Work on

Your Vehicles Too!
In addition to working on the trucks in our inventory, our services are also available to the public! If you want to spruce up your vehicle with a new lift kit or some new tires, we're the place for you! As we said before, there's nobody better than our team, especially when it comes to lifted suspension. Get in touch with us today and we can provide you with more specific details on the services we offer and prices. We can make your old truck feel like new again in major ways.
Along with that, we also offer maintenance and repair for your vehicle. We can handle just about anything, from standard maintenance like oil changes and tire rotations to major engine and transmission repairs. Just give us a call and we'll let you know when we can fit in your vehicle! Our team will get the job done in a timely manner, and without any mistakes to set you back.
Lifted Trucks for Sale Near Me with

Stunning Customer Service
It's not just because of our vehicles that customers keep coming back to us. We also have a stunning team of customer service team members. At Ultimate Rides, we know that our customers expect quality, and we aim to provide. If you have any questions concerning any of our vehicles, potential service at our shop, or something else, we can help. Just give us a call and one of our team members will gladly answer your questions. Our team is standing by to address any concerns, so don't hesitate to get in touch!
We'll also go above and beyond in any way we can. If you're on the hunt for a particular vehicle, we can help track it down. We have buyers who are constantly on the lookout for vehicle for us to pick up. With a small down payment, we can make sure they keep an eye out for the vehicle you need as well. As soon as we find it, we'll bring it back to our shop to get cleaned up. From there, you can either come pick it up in-person, or we can arrange for delivery. Ultimate Rides offers the most appealing lifted trucks for sale near me!
A Brief History of

Lifted Trucks
Vehicles with lifted suspension have been around nearly as long as the automobile itself. Beginning in World War I, four-track Jeep-style vehicles were outfitted with lifted suspension so they could easily traverse difficult terrain. That process has continued for just about every major war since. However, it wasn't until the 1970's that lifted vehicles began to see use by civilians. Eventually, after market kits were made so lifted suspension could be done with ease.
These days, the option is more popular than ever. You'd be hard-pressed to go on a drive down the highway for too long without seeing a lifted truck or SUV. It's also easier than ever before to find lifted trucks for sale near me in great shape. Ultimate Rides is your go-to option, and we can get your vehicle to you anywhere. If you want to try having your truck lifted, or upgrade into one we've already built, just give us a call. You can be one of the torchbearers for this awesome trend into the future as it becomes increasingly popular.
Visit or Call

Ultimate Rides

Today!
Do you like the sound of what you've read here? If you do, give us a call today! We can keep you informed on the latest changes in our inventory, as well as help you out in a number of other ways. Our office is also open if you'd like to stop by for a visit. You can find us waiting for you today at 38 W. Division St., Coal City, IL 6o416. You should also feel free to call us at 815-634-3900. We're open Monday through Friday from 10:00 AM through 6:00 PM, and on Saturday from 10:00 AM through 3:00 PM. We hope to get to know you soon!
---
Two Brothers With a Dream

,

Building The Best Ultimate Rides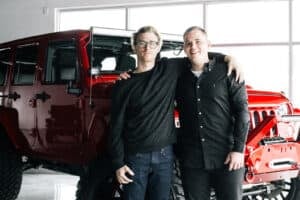 Ultimate Rides consists of two brothers who have been buying and selling custom vehicles for over ten years. Selling lifted trucks by day and writing these awesome reviews by night! They started their Ultimate Rides journey with a third brother Jake, who was a big part of building the business they have today. In 2016 Jake passed away and losing their brother was the hardest thing they ever had to deal with. Even though they had a tragic loss they plan to continue to set a new trend for the auto industry, keeping customers number one. Pushing the envelope on the lifted truck market, these guys love researching and learning about everything in the auto industry!
 — Nick and Alex Bulanda, Founders of Ultimate Rides