Lifted Trucks for Sale in Florida from Ultimate Rides
Ready Made Lifted Trucks for Sale in Florida
In today's day and age, drivers should have access to more than the vehicles they happen to find in their own area. Instead of leaving your fate to luck, take control by shopping at Ultimate Rides. We have an inventory full of high-quality custom lifted trucks for sale in Florida and elsewhere around the globe. It's not just our shipping and accessibility that makes us a favorite for drivers. Every one of our vehicles undergoes an inspection to ensure they're free of rust and in great shape. Our team of technicians outfits the vehicle with some upgrades, and from there it's ready for you to order. If you're tired of seeing the same old trucks for sale in your area, Ultimate Rides is for you. We could have you behind the wheel of something fresh and exciting in a matter of days, and you can count on our team to work hard to make the process as simple as possible.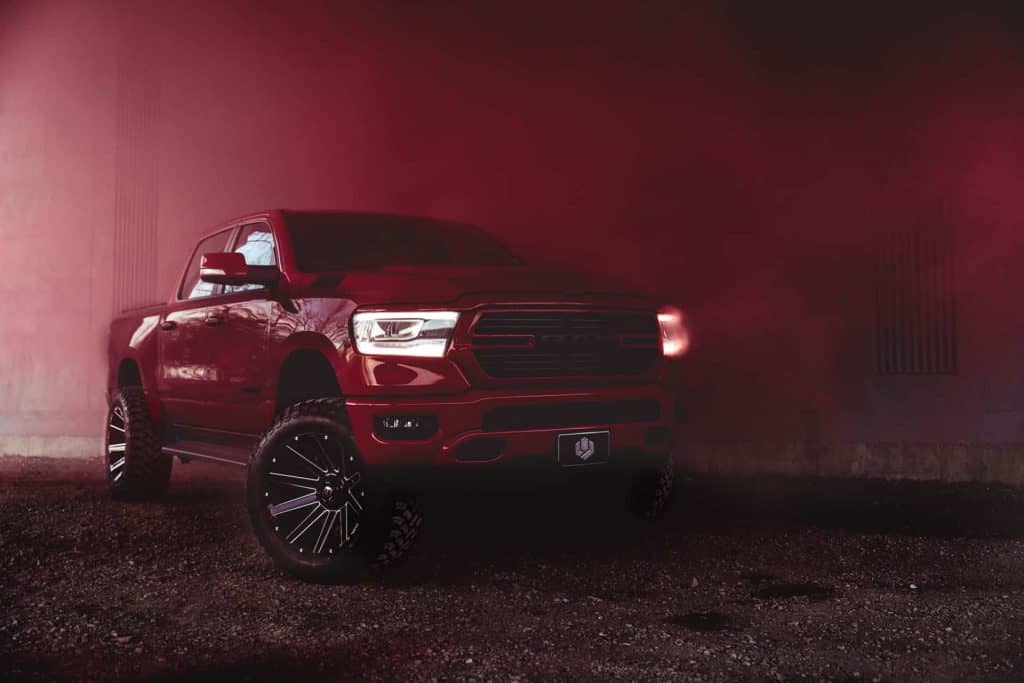 Florida: A Great State for a Custom Truck
It's never a bad idea to own a lifted truck, and that's especially true in Florida. If you're a resident, you already know that your state offers a huge range of terrain types, from sandy beaches to mighty swamps. If you're a Floridian who likes spending time in the outdoors, you've got to have a vehicle that performs the way you need to get around. Whether you're trying to drive through the Everglades, or you want a vehicle that can handle itself on the beach as well as the highway, you'll be set with a lifted truck.
There are few states that offer the same level of outdoor fun that Florida does. If you're looking to travel to the many beaches, tourist landmarks, and beautiful parks around the state, one of our trucks is a reliable choice. With it, you'll get around in style, and have a fully capable vehicle that can handle whatever life has to throw at you. Because Florida is such a magnificent state, you need an equally magnificent truck to match. Take a look at our inventory and see if anything catches your eye!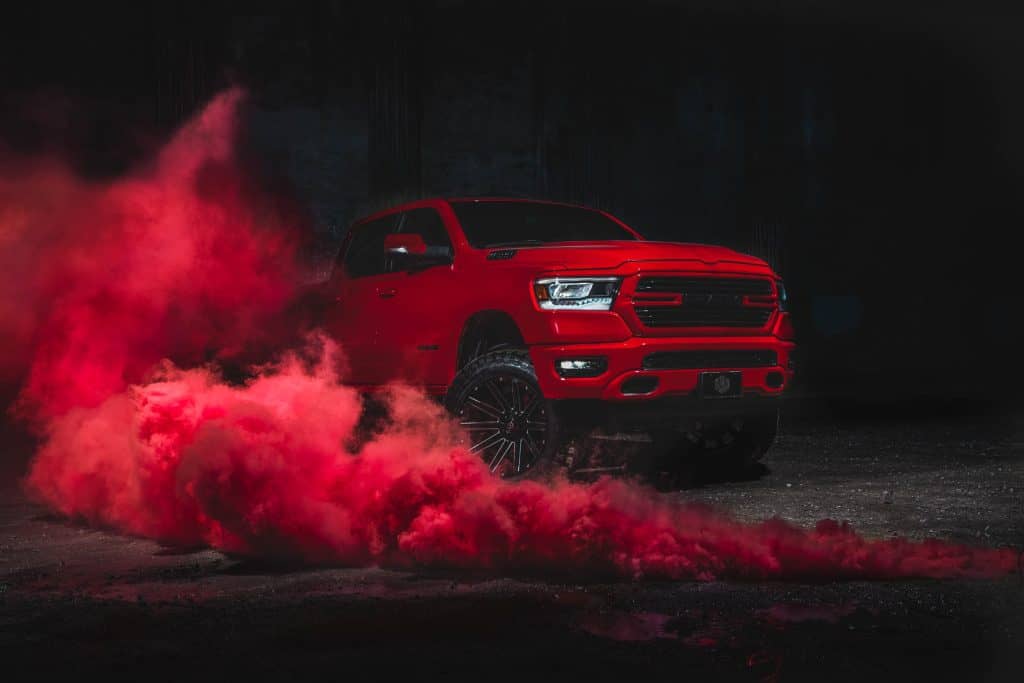 Choosing the Right Truck and Engine
With such a large selection available to you, it's worth taking some time to comb through the options and decide what best fits your needs. We have smaller trucks that we can outfit for off-road maneuverability, or you could opt for a huge heavy-duty truck built for hauling and towing heavy cargo. On top of just the truck you choose, you can also consider upgrades like a performance chip, or even switching out your engine for an entirely new one. At Ultimate Rides, you'll have an entire team working for you to provide the best vehicle possible, whatever it is you're looking for. We know performance. Consult with us if you're unsure which truck you want, and we'll get you behind the wheel no matter what you decide on.
Build Your Next Truck Exactly the Way You Want It
One of the most important elements of Ultimate Rides is our lift center. Without it, we wouldn't be able to provide the amazing custom vehicles that we do. With one look at our inventory, you'll quickly see that most of our vehicles feature distinct customizations that make them stand out. Additionally, whenever you buy a vehicle from us, you'll have the ability to send it to our lift center to customize.
You'll also be able to choose if you'd like to pay for this work ahead of time or finance it along with the vehicle. We specialize in lift kits, but also offer a ton of other choices for you. For a more detailed list of everything we can offer, we encourage you to call us. Someone from our team will be able to provide more info on our lifted trucks for sale in Florida and all the ways to customize them.
Customer Service – Helping You Find Your Dream Truck
The used auto sales industry doesn't have the best reputation when it comes to customer service. That is something that we are well aware of at Ultimate Rides, and we've always worked hard to set ourselves apart. Every customer who calls or comes through our doors is treated with respect. While other dealerships try to unload whatever vehicle they can onto buyers, our goal is instead to help you find your perfect ride. We're a specialty auto dealer, and our customer service philosophy reflects that. Just take a look at our customer reviews online and you'll see that we're serious.
We'll even go the extra mile to satisfy our buyers. If there is any specific vehicle (make, model, model year) that you're searching for, we can help you find it. That's true even if it's not available in our inventory. Just leave a small deposit with us and our buyers will start their search. As soon as we locate the vehicle, we'll let you know. From there, we'll arrange shipping or pickup details.
Timely and Secure Delivery for Any of Our Vehicles
Speaking of shipping, let us tell you more about this whole process works. As our modern era and technology continue to progress, it's becoming more and more common to buy products and have them shipped to your door. However, some people are still a little hesitant to make a major purchase like a vehicle this way. We're here to ensure you that our shipping process is secure for both the vehicle and your financial information.
Once you've made your decision on lifted trucks for sale in Florida, you can choose if you'd like to cover shipping costs now, or finance them with your vehicle. This will allow you to pay off shipping little by little over time, making it even more affordable for folks. If you have any questions about how our shipping process works, our team will be happy to help you out over the phone.
Florida Laws and Regulations on Lift Kits
According to the always-helpful Lift Laws site, Florida is quite open when it comes to lift kits. The only major regulations you'll find are a maximum height of 13 feet and 6 inches, and a maximum width of 102 inches. This is to ensure your vehicle fits safely under overpasses and within lanes. There are no restrictions on how high off the ground your frame can be, or on the maximum height of your suspension. These are just more reasons why Florida is such a great state to live in if you drive a lifted truck.
Full Suspension Lift Kit Top Brands
Ultimate Rides carries all the popular name brands for lift kits and other accessories. That includes favorites such as BDS Suspension, Rough Country and Zone Offroad. Choosing the right part for your needs is important, and the answer is not always the same for everyone. Some lift kits may offer advantages over others depending on what you use them for. As an example, some full suspension kits are designed specifically for off-road use and don't function as well on city streets or the highway. Other kits may specialize in everyday use. It's important to weigh your daily needs before making any final decision on an installation.
Body Lift Kits, Suspension Lift Kits, and Leveling Lift Kits
Most of these brands you learned about make all the major types of lift kits. It's up to you to decide which is best based upon your vehicle, needs, and budget. Below you'll find an explanation of each, what they're meant to accomplish, and the pros and cons of each. If you have any remaining questions, someone from Ultimate Rides will certainly be able to help.
Suspension Lift Kits
The highest quality (and usually most expensive) lift kits are of the full suspension variety. These kits require intensive installation, actually altering the suspension of your vehicle to raise it up. With that extra expense and installation difficulty comes better results. Drivers will notice a better ride quality with a full suspension lift kit, and they can achieve much greater heights than a standard body kit.
Body Lift Kits
The next style of lift kits to learn about are body kits. These are more affordable than a suspension kit, but they don't offer the same level of ride quality. You'll notice changes in your steering that you'll have to get used to over time. Additionally, most body lift kits can only raise the vehicle up to three or perhaps four inches at max. They are generally easier to install, and should only cost a few hundred dollars at most. They can be a good way for someone to dip their toes into driving a lifted vehicle.
Leveling Kits
These are a specific type of lift kit meant to even out the front and rear end of your vehicle. Most pickup trucks and many SUVs start with or develop a tilt to the front over time. While this can help slightly with gas mileage, many drivers are not a fan of how it looks. A leveling kit, which can come as a body lift kit or a suspension lift kit, will solve that problem.
---
Two Brothers With a Dream, Building The Best Ultimate Rides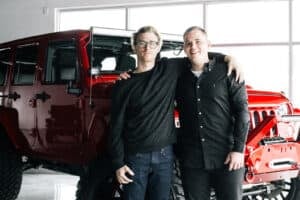 Ultimate Rides consists of two brothers who have been buying and selling custom vehicles for over ten years. Selling lifted trucks by day and writing these awesome reviews by night! They started their Ultimate Rides journey with a third brother Jake, who was a big part of building the business they have today. In 2016 Jake passed away and losing their brother was the hardest thing they ever had to deal with. Even though they had a tragic loss they plan to continue to set a new trend for the auto industry, keeping customers number one. Pushing the envelope on the lifted truck market, these guys love researching and learning about everything in the auto industry!
 — Nick and Alex Bulanda, Founders of Ultimate Rides