Best Toyota 4Runner Lift Kit (Review & Buying Guide)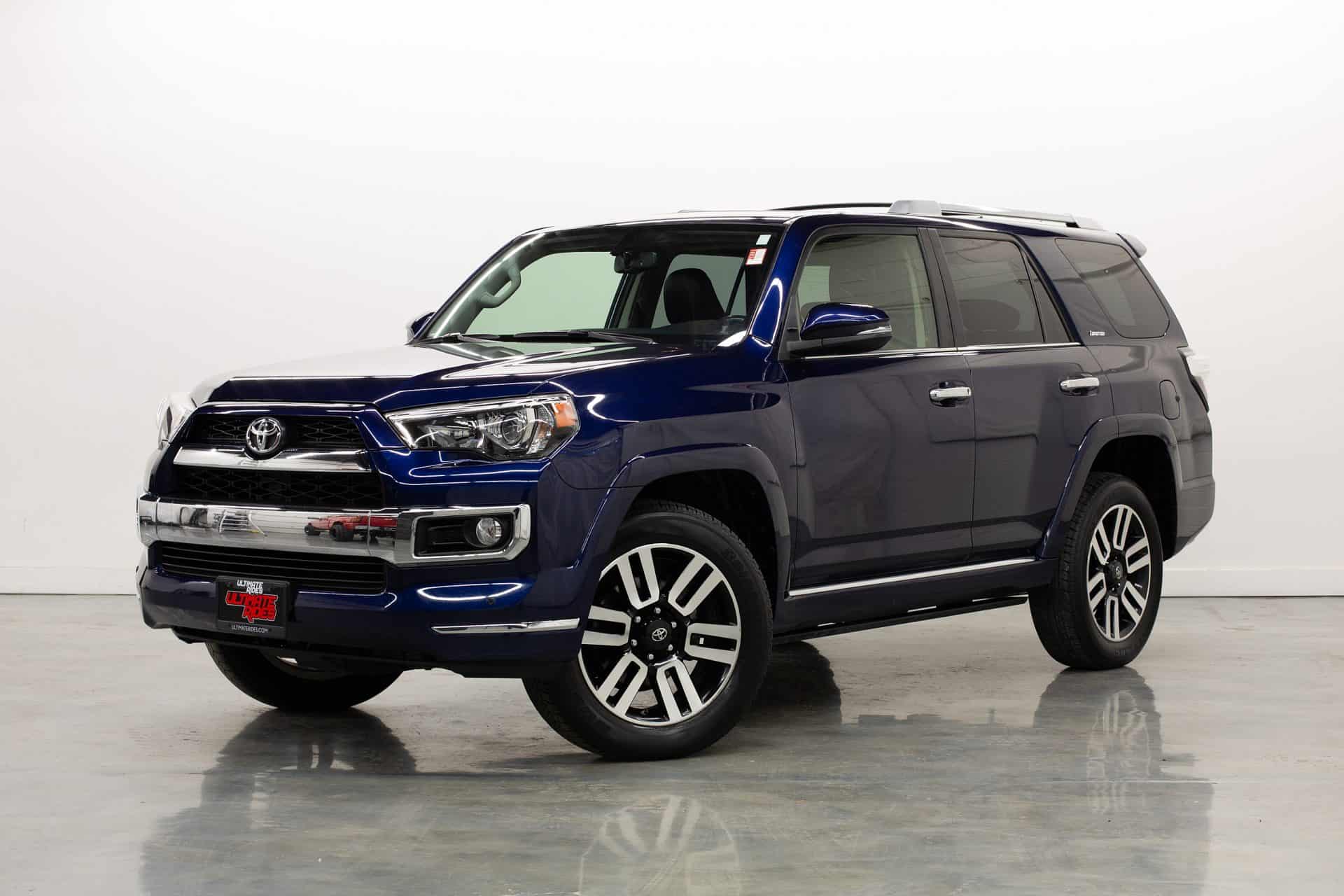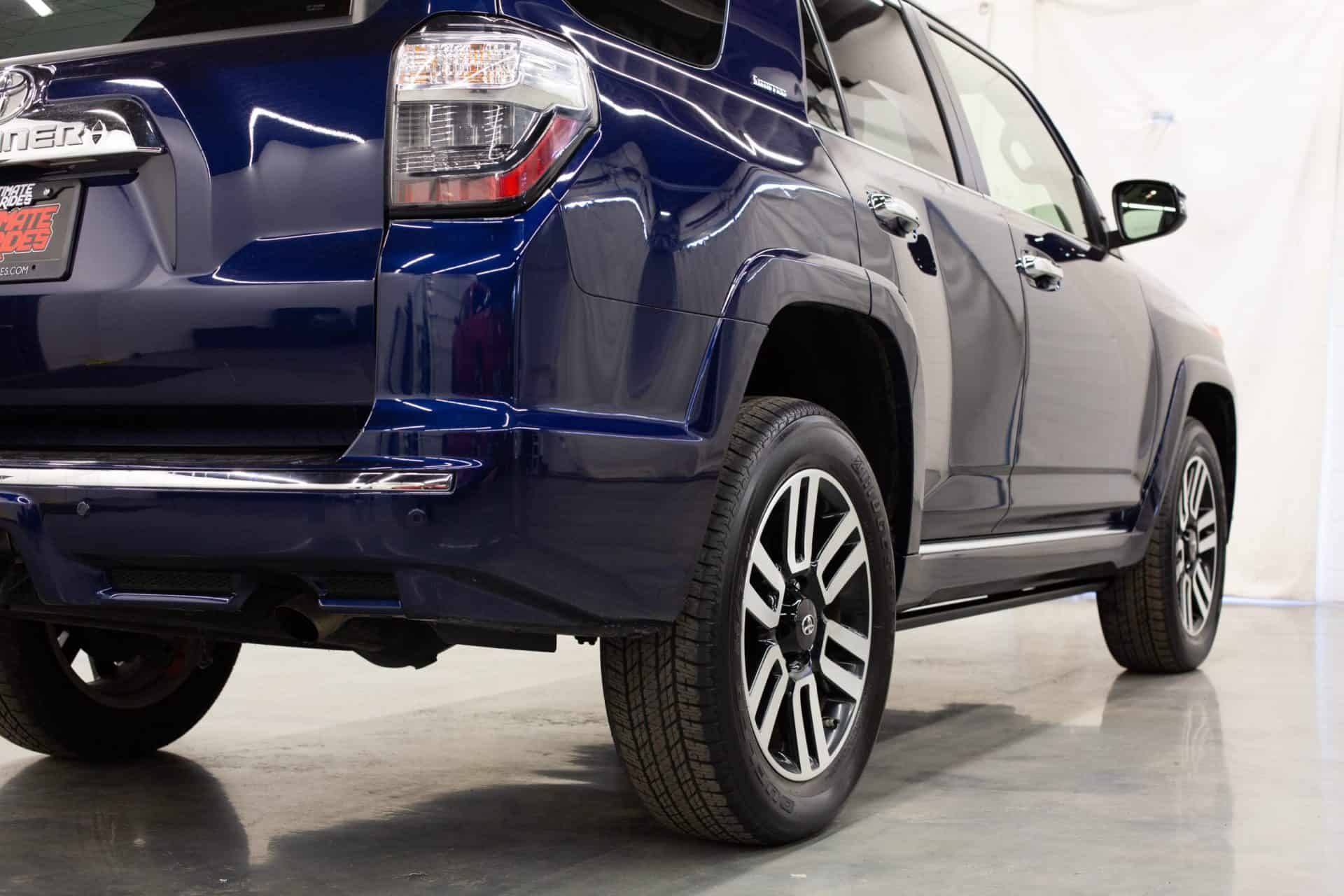 Pick Out the Best Toyota 4Runner

Lift Kit
Are you looking to outfit your Toyota 4Runner with a lift kit? If you've taken a look at any major retailers, you've probably found a ton of options available. It's not always simple to sift through these products and determine the best one for your vehicle. That's where Ultimate Rides comes in.
We are experts in the field of lifting suspension. Just take a look at the trucks and SUVs in our inventory and you'll see plenty of examples of our work. That means we have knowledge to share with you to find the best Toyota 4Runner lift kit out there. Check out our list below to see some of our favorite options. Be sure to pay close attention to the compatibility to ensure it will fit your model.
After our list, our buying guide will offer up for details on 4Runner lift kits. We'll help you learn what makes a quality lift kit, as well as offer some installation advice. Stick around to learn more about this topic, and feel free to contact us at Ultimate Rides if you have any questions or wish to look into professional installation!
---
1. Rough Country 3″ Front and Rear Spacer Lift Kit with N3 Shocks (ASIN – B07145P6B5)
Compatibility: 2010-2020 Toyota 4Runner
First up, we have a kit for you that comes from Rough Country, one of the more popular accessory manufacturers out there. This option works for models from 2010 through 2020, and includes a set of N3 shocks along with front and rear spacers. One of the biggest benefits of Rough Country products is that each one comes with a lifetime warranty, guaranteeing you get exactly what was promised from the kit you choose. Additionally, you'll find a smooth factory-quality ride once installed, and you'll be able to outfit your 4Runner with new tires and wheels that are larger than your old ones. Installation can be a pain, especially for those who don't already have lots of experience installing lift kits. However, we think you'll find this is among the best Toyota 4Runner lift kit options regardless.
Rough Country 3″ Lift Kit (fits) 2010-2020 4-Runner | N3 Shocks | Suspension System | 76630
---
2. KSP Toyota 4Runner 3″ Front 2″ Rear Leveling Lift Kit (ASIN – B08M5SG1ZN)
Compatibility: 2003-2018 Toyota 4Runner
The next kit we want to share with you covers a wide range of 4Runner models, and is great for drivers who have a slight tilt in suspension towards the front end. With this lift kit, you'll get a one-inch higher raise in the front end, allowing you to hopefully even out your suspension. While the product doesn't include a lifetime warranty, KSP does offer a 30-day money back guarantee and replacement parts for up to a year. These spacers are basic but affordable, and will definitely get the job done. These will allow for larger wheels and tires, and will of course change up the look of your 4Runner. If you're on a budget, this is the best Toyota 4Runner lift kit for you.
KSP 4Runner Full Leveling Lift Kits,3″Front Suspension Strut Spacers and 2″ Rear Polyurethane Coil Spring Spacers 4Runner 2003-2018 2WD 4WD (Black)
---
3. Rough Country 3″ Lift Kit with N3 Shocks (ASIN – B00C0W9XU4)
Compatibility: 1996-2002 Toyota 4Runner 4WD
Here we have another Rough Country lift kit, consisting of coil springs and spacers. It's made for older models of the 4Runner, specifically from 1996 through 2002. As always, you'll have access to the company's lifetime warranty if anything should upset your expectations (does not include the shocks, which have a three-year warranty). The N3 shocks along with the spacers and springs will provide an awesome look and feel for your SUV, helping set it apart from other vehicles on the road. While you may want to consider professional installation, you'll no doubt be happy with the final product.
Rough Country 3″ Lift Kit (fits) 1996-2002 4-Runner 4WD | N3 Shocks | Suspension System | 77130
---
4. Supreme Suspensions 3″ Front 2″ Rear Leveling Lift Kit (ASIN – B00ISB8CZI)
Compatibility: 2003-2019 Toyota 4Runner
Up next, we've got another leveling lift kit for you to check out. This option comes from Supreme Suspensions, who are another favorite among hobbyists. Their products are affordable and reliable, and this kit is no exception. It covers many different 4Runner model years, and offers a strong lift for your ride. There are a few limitations as to what models this can fit on, such as those featuring X-REAS hydraulic struts. However, the vast majority of drivers should find this kit quite suitable for their needs.
Supreme Suspensions – Full Lift Kit for Toyota 4Runner 3″ Front Lift Aircraft Billet Strut Spacers + 2″ Rear Lift High Density Polyurethane Spring Spacers 2WD 4WD (Black)
---
5. Supreme Suspensions 3″ Full Lift Kit (ASIN – B00VKR6RA4)
Compatibility: 1996-2002 Toyota 4Runner with SR5 Suspension
If you have an older 4Runner model with SR5 suspension, it could be difficult to track down a lift kit that suits you. This option is for you. It provides a three-inch lift in both the front and the back. Additionally, it shares many similarities with other Supreme Suspension kits out there, and delivers on its promises of quality despite its fair price. Like with any lift kit, installation is tough, which is why you may want to consider professional assistance. However, when that part is done, you'll be all set with an amazing lifted ride.
Supreme Suspensions – Full Lift Kit for 4Runner SR5 3″ Front Billet Spacers + 3″ Rear Heavy Duty Polyurethane Spacers Suspension Lift Kit 2WD 4WD PRO
---
6. Rough Country 3″ Full Lift Kit with Shocks (ASIN – B07HKP6D96)
Compatibility: 2003-2009 Toyota 4Runner
The last option we want to share with you today once again comes from Rough Country. It provides a three-inch lift for your 4Runner, and it may be the best Toyota 4Runner lift kit for models between 2003 and 2009. It includes a pair of shocks, which once again are covered under a different warranty than the spacers themselves. You'll still find an excellent quality ride, and you'll be more prepared to tackle off-road situations. If you liked the previous Rough Country kits we've recommended but found they weren't a fit, hopefully this one will suit you.
Rough Country 3″ Lift Kit for (07-14 FJ/ 03-09 4-Runner 4WD/2WD) – 76530RED
---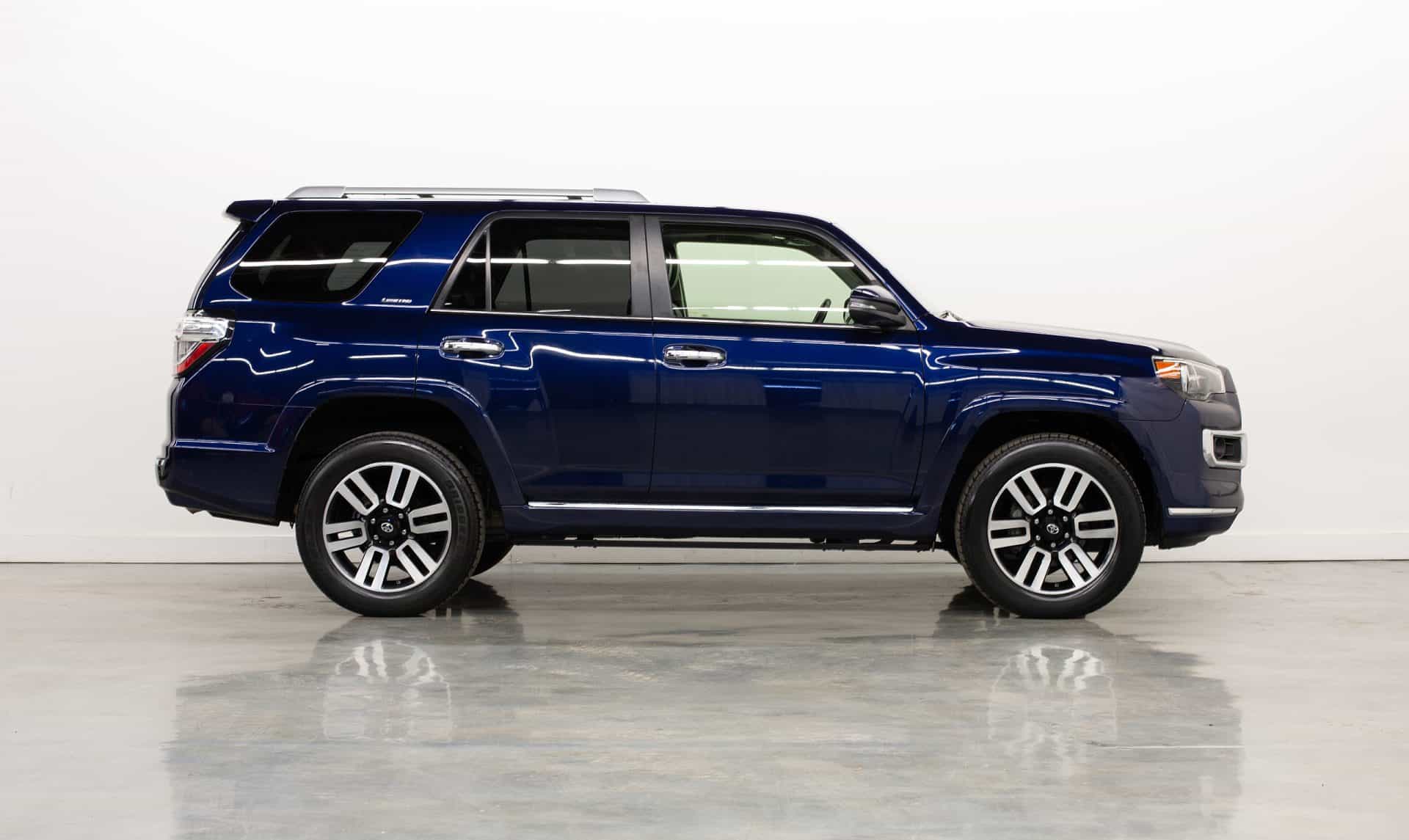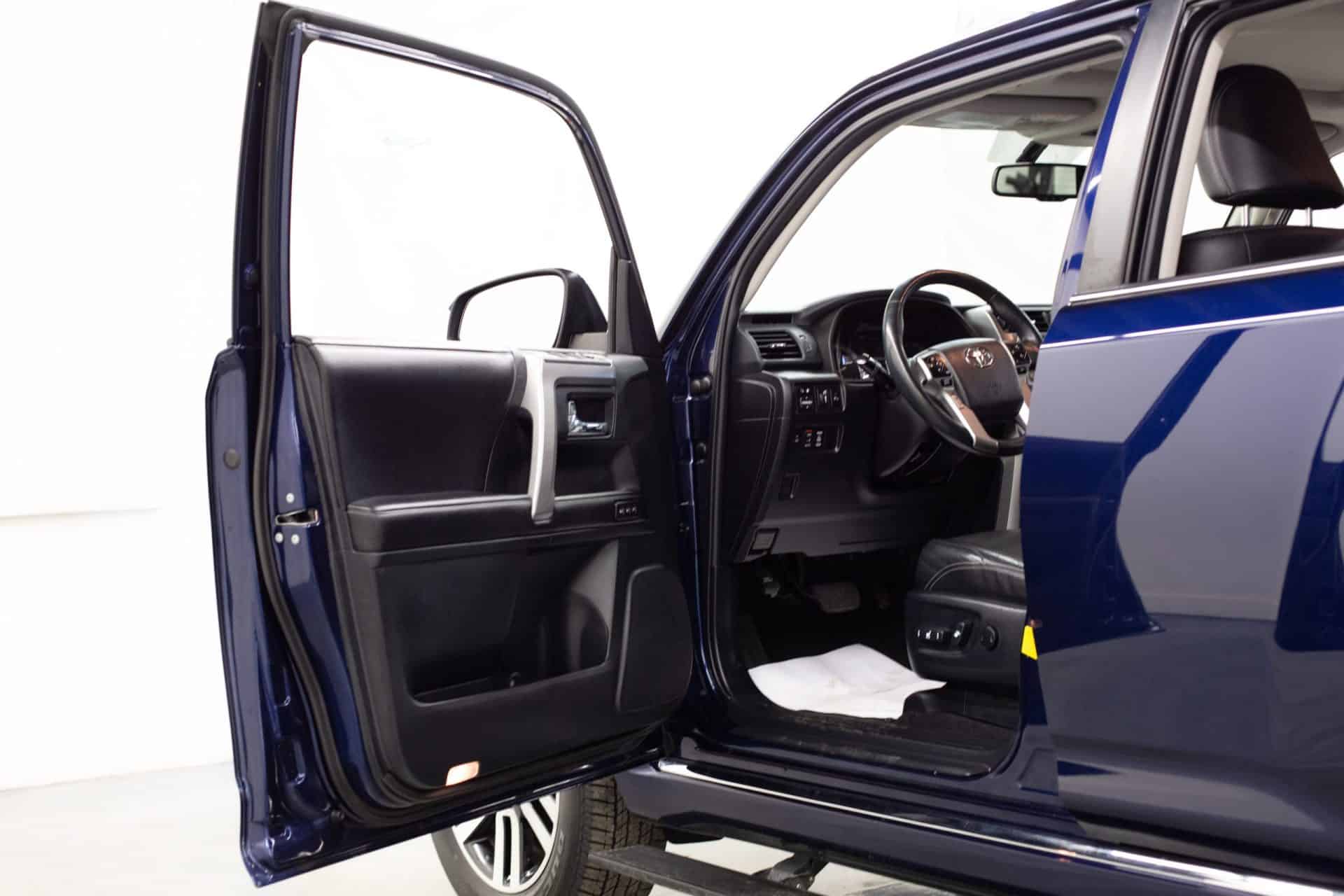 Best Toyota 4Runner Lift Kit

Buying Guide
Did our list offer a lift kit that works for your ride? If not, don't give up just yet. Here in our buying guide, we'll offer information on finding the right kit even if we didn't have one for you today. Additionally, you can find out some more about the installation process and our recommendations. Lastly, we'll offer up some details on Ultimate Rides, what we have to offer, and how to get in touch. Enjoy!
Factors of Focus
There are several important factors for you to think about as you're shopping for the best Toyota 4Runner lift kit. First and foremost, you want to make sure the kit you're considering will fit on your vehicle. Lift kits are often specific to models, model years, 2WD/4WD and sometimes even more specific features. Pay close attention to a product page and you should find all the information you need.
After that, you'll need to think about the size lift kit you want to go with. There are lots of options out there, and picking a specific height will help you narrow down your choices. Finally, take a look at the quality of the parts in the kit. Keep an eye out for high-strength materials, and avoid questionable options. Customer reviews can be very useful in this regard, with previous buyers telling you what did and didn't work for them.
Toyota 4Runner Lift Kit Installation
When it comes time for installation, you'll have to decide if you want to install on your own at home or bring it to a professional. Unless you're an experienced at-home mechanic, we strongly recommend choosing professional installation. This will ensure everything makes it onto your vehicle safely, preventing avoidable issues down the line. If you decide to install at home, you'll need to make sure you are fully prepared. There are video tutorials available online that can walk you through the process. Make sure to set aside a whole afternoon and gather all the tools and equipment you need!
In Conclusion
If you're looking for professional lift kit installers, consider coming to Ultimate Rides. We're centrally located in the Chicago area, about one hour south of the city. We have drivers from all over bring their vehicles to us. Additionally, we sell custom vehicles that we can deliver anywhere across the US and beyond. Give us a call at 815-634-3900 to learn more, or stop by and see us at 38 W. Division St., Coal City, IL 60416.
---
Two Brothers With a Dream

,

Building The Best Ultimate Rides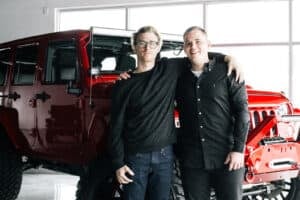 Ultimate Rides consists of two brothers who have been buying and selling custom vehicles for over ten years. Selling lifted trucks by day and writing these awesome reviews by night! They started their Ultimate Rides journey with a third brother Jake, who was a big part of building the business they have today. In 2016 Jake passed away and losing their brother was the hardest thing they ever had to deal with. Even though they had a tragic loss they plan to continue to set a new trend for the auto industry, keeping customers number one. Pushing the envelope on the lifted truck market, these guys love researching and learning about everything in the auto industry!
 — Nick and Alex Bulanda, Founders of Ultimate Rides