AT4 vs Trail Boss: Everything You Should Know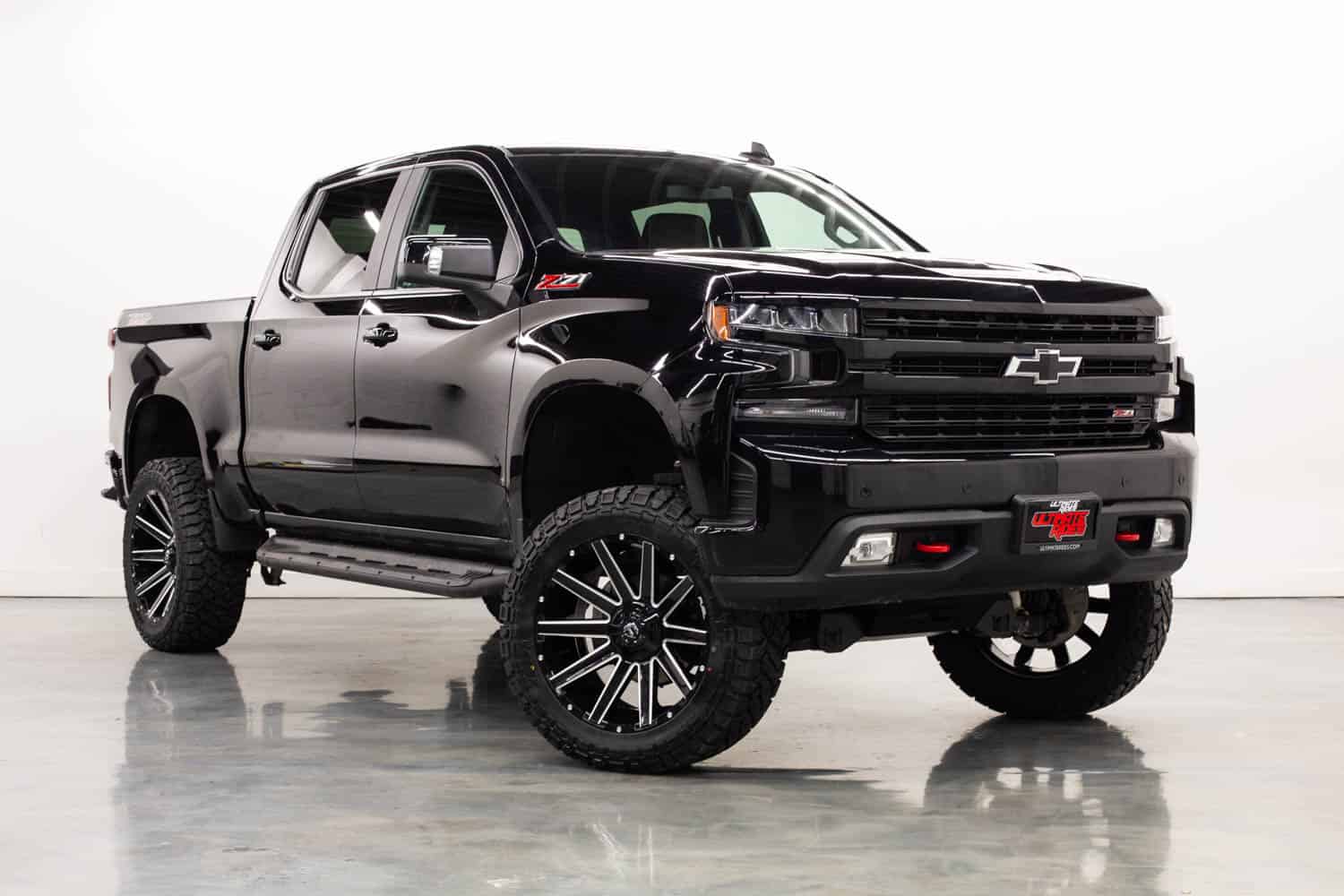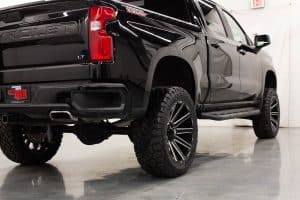 AT4 vs Trail Boss:

Differences and Similarities
Special edition trim levels are all the rage these days with pickup truck drivers. Two of the more popular choices are the Chevy Silverado Trail Boss and the GMC Sierra AT4. As you may or may not know, the Silverado and Sierra are identical in many ways, as Chevy and GMC are separate branches under the same parent company.
The reasons why they have decided to split these models up are too complicated to get into here. Once you learn this information, it shouldn't be too hard to see the similarities when you look at the trucks side by side. However, there are some key differences to be aware of, especially between the AT4 vs Trail Boss.
In this guide, we'll tell you more about both of these models. You'll find the important differences between the trim levels, as well as some of their similarities. Later on, we'll tell you how Ultimate Rides can help you find or build a truck that lets you take the best aspects of these models and make them your own.
Note: In today's guide, we'll be looking at the 2021 GMC Sierra 1500 AT4 and the 2021 Chevy Silverado 1500 LT Trail Boss. If you have any questions about other Trailboss or AT4 models, our team at Ultimate Rides will be more than happy to help.
Features That

Both Trucks Share
If we were to cover every feature that the AT4 and Trail Boss share, we would likely be here half the day. Instead, we'd like to highlight some of the best features that you'll find in both models. One of the biggest things that distinguishes the AT4 and Trail Boss from other trim levels are their off road features. That includes a two-inch suspension lift kit, a ten-speed automatic transmission, a two-speed Autotrac transfer case, and a base level 5.3L EcoTec3 V8 engine.
This engine will be able to get up to 355 horsepower, as well as 383 lb.-ft. of torque for those who plan on using it for towing or want more power specs. Additionally, both models should come with a set of Goodyear Wrangler Duratrac tires, great for off road action. It is important to note, though, that the AT4 has an available engine upgrade, which the Trail Boss does not.
As for interior features, these models both include dual-zone climate control air conditioning. This is great news for folks who like to have total control over their truck's temperature. They both also include heated front seats and a heated steering wheel, helping you stay even more comfortable in the coldest months of the year. The AT4 and Trail Boss feature a remote start system too, helping you get your truck warmed up before you even step foot outside.
These are just some of the many features the trucks have in common. For a more comprehensive list, we recommend taking a look at the specs of both models on their respective company websites.
Main Differences Between the

GMC Sierra

AT4 vs Chevy Silverado Trail Boss
The biggest differences between the AT4 vs Trail Boss come down to the broader engine options available with the AT4. If you go with the Trail Boss, you're stuck with one engine and one engine only. While it's definitely not a bad setup, there are certainly more powerful powertrains out there. The AT4 may be found with that base engine, as well as a 6.2L V8 upgrade and a 3.0L I-6 Duramax diesel engine. This makes the AT4 the more versatile choice out of the two.
In recent years, the Sierra has become known for its versatility in performance. The AT4 only adds to that versatility. If you plan on using your truck to drive off-road, the Sierra AT4 is likely the better choice coming straight off the lot. However, a Trail Boss could still get the job done. You just may need some custom upgrades like a suspension lift, some new shocks from a company such as Fox, and more. Ultimate Rides can help you set up your Trail Boss or AT4 just the way you want.
In addition to performance versatility, the AT4 offers a number of features inside that the Trail Boss does not. Or if they can be found on the Trail Boss, they would require an extra package of features. That includes an HD rear vision camera system, an auto-dimming rearview mirror, and both interior and exterior 120V power outlets. The Trail Boss's list of features is still impressive, but it just doesn't stack up to the AT4 on recent model years.
Apart from that, there are the obvious stylistic differences between the trucks. All it takes is a look at each to see those for yourself. Overall, when it comes to the AT4 vs Trail Boss, we think the AT4 is a better choice for drivers. It will cost you more, though. At Ultimate Rides, we are confident that we can design and build you a crew cab pickup truck that is better than either of these two options. Read through the rest of this guide to learn how. From the Trail Boss crew cab to a custom AT4 built for off-road action to anything else you can dream up, there's no limit to what Ultimate Rides can offer.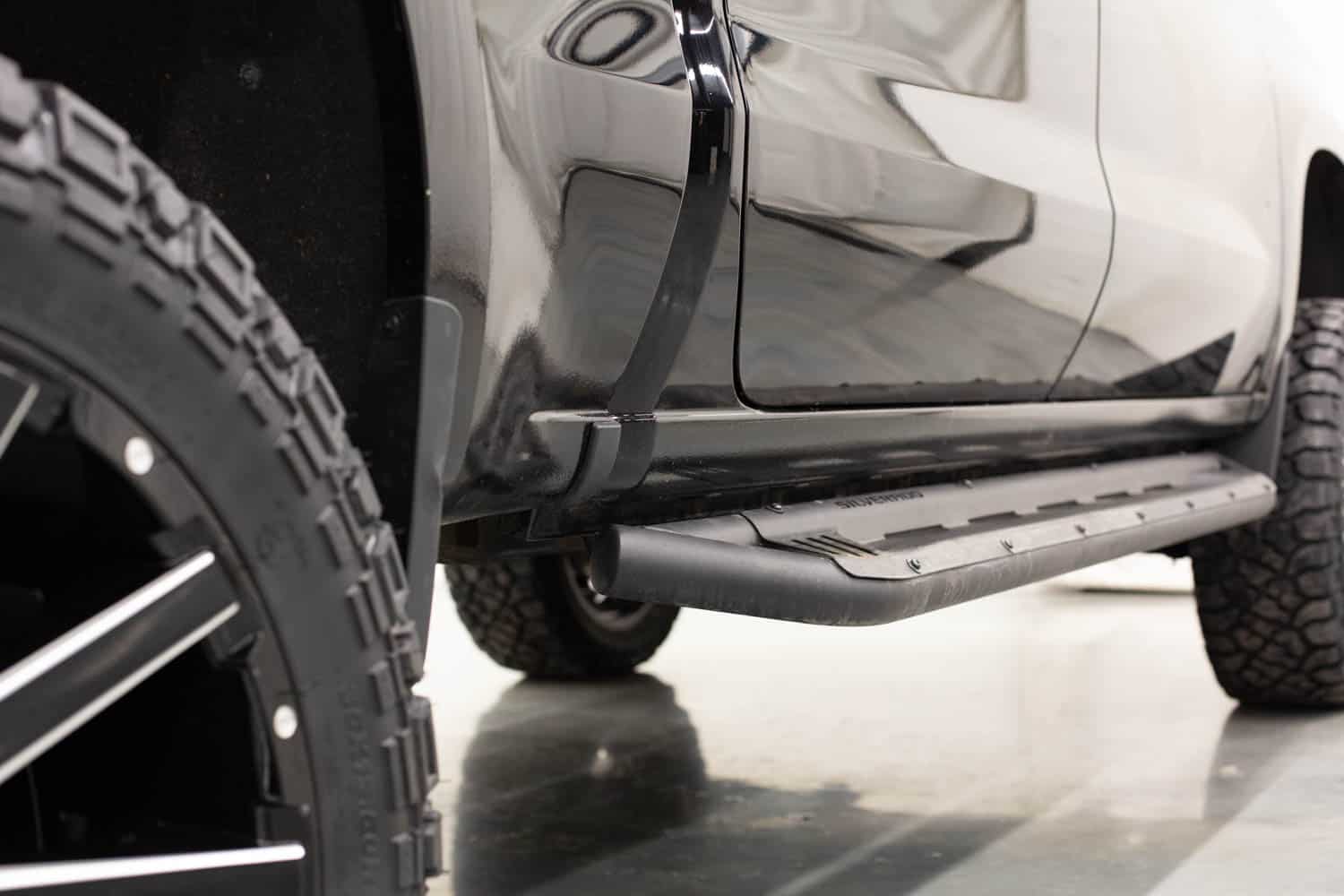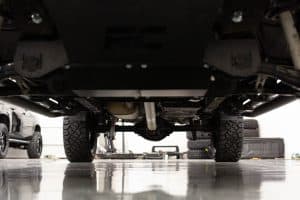 Design Your Own Custom Truck with

Ultimate Rides
Interested in something more exciting than either the AT4 or the Silverado Trail Boss? Ultimate Rides is a custom auto dealership that can help you out. Start with either of these trucks, or any of the other vehicles we have to offer, and customize each any way you'd like. We have a team of expert techs standing by to upgrade any of the vehicles in our inventory, or whatever you bring us. That includes the Chevrolet Silverado as well as the Sierra from GMC. Read through the rest of our guide to learn more about who we are, and what we can offer you.
Nationwide Delivery

Available Today
No matter where you live, Ultimate Rides can get a custom vehicle to you like the amazing AT4 or Chevrolet Silverado in just a matter of days. That's because we offer quick and easy shipping around the United States and beyond. We know that not everyone has a reliable custom auto dealer or shop in their own neighborhood. Now you'll have access to top-tier custom vehicles and so much more.
We work hard to make it as easy as possible to order a vehicle like the Silverado or AT4. The entire buying process can be completed over the phone. Call our office and you'll speak to a helpful member of our team, who will provide more details on our inventory. We can even help you find specific models if we don't have them in stock, but more on that later. For now, know that you could be driving an amazing custom truck in a week or less when you shop with us. The next time you're thinking about making a vehicle purchase, we hope you'll at least consider shopping with us!
Check Out the Ultimate Rides

Lift Center
Our vehicles wouldn't be nearly as special if it weren't for our service team. They staff our custom lift center, which we built just a few years back to work on vehicles. It features state of the art equipment and technology, but it's the talent of our team that really matters.
Any time you buy a vehicle from Ultimate Rides, you'll have a chance to make changes in our lift center. We'll be able to customize the vehicle exactly the way you want. We offer a huge list of services, from suspension lifts to custom lighting to stereo setups and new interiors. Just ask us today and we'll be glad to tell you more.
Our lift center is also available to the public. If you would like us to upgrade your current vehicle, we're happy to do it. Just call our office and schedule an appointment to bring your vehicle in. We are located about an hour south of Chicago, putting us in a central location for many people.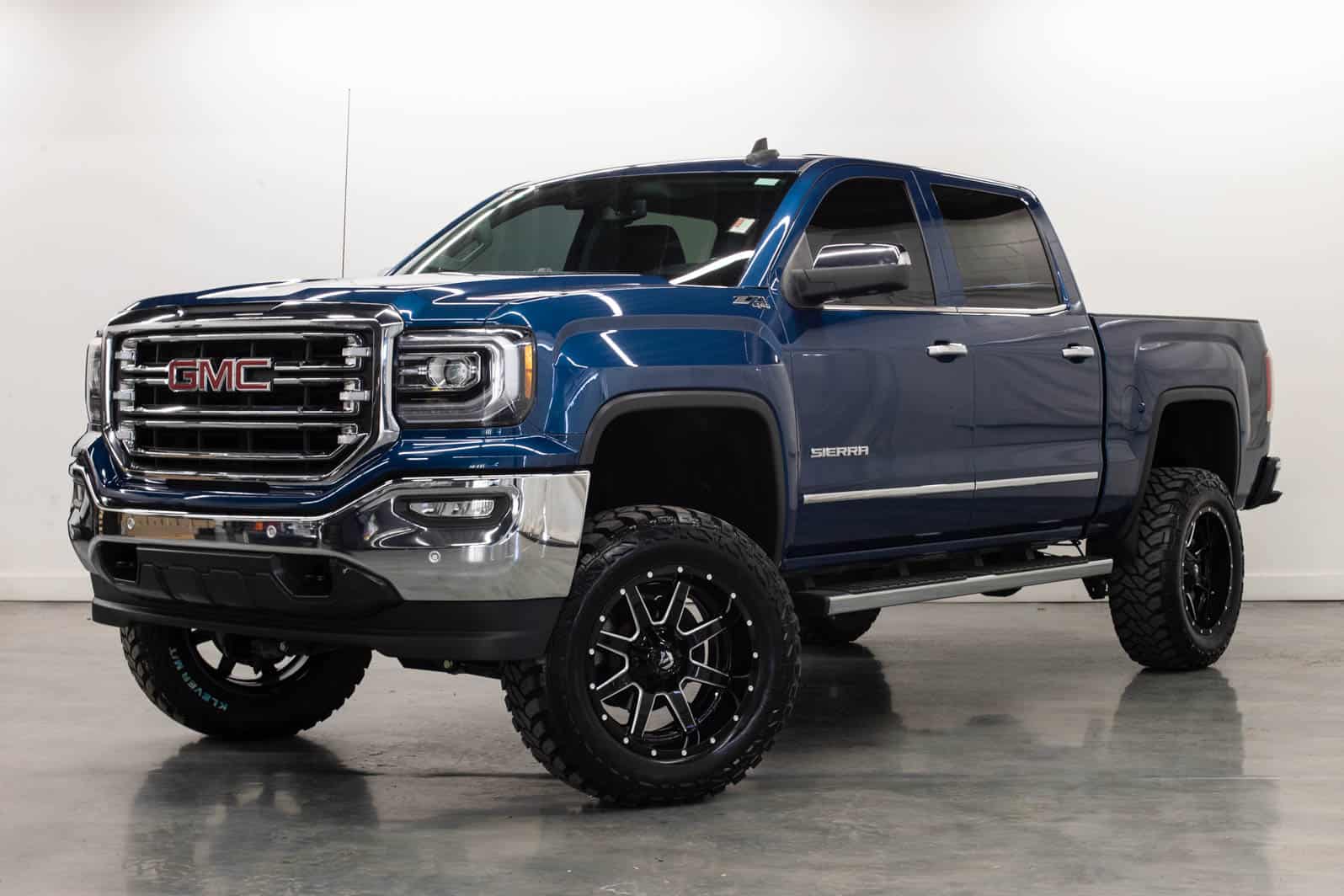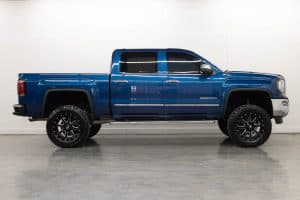 An Inventory Full of

Rust-Free Vehicles
The vehicles you'll find at Ultimate Rides, such as the GMC AT4 are quite different from what you'd expect from a standard used auto dealer. We prioritize quality here, and that starts from the ground up. That means we source our inventory from the warmest areas of the country, where the vehicles have seen favorable conditions. It also means that we only bring in the best of the best. You won't find rust or any other kind of damage here, on the AT4 or any other vehicle we have for sale
Our prices may be higher than your local dealership. However, you're getting top-quality vehicles here, many of which already feature modifications from our team. Buyers from all over the country and beyond choose Ultimate Rides due to the quality of our vehicles as well as that of our custom work. If you'd like to learn more about any of the vehicles you see in our inventory, such as the AT4 or Trail Boss, simply reach out to the Ultimate Rides office.
Customer Service That

Looks Out For You
At Ultimate Rides, our customers are incredibly important to us. Without you, we wouldn't have this business. We truly believe that the path to success lies with pleasing your customers, and that's why we put your needs first. Get in touch with us and someone from our team will work with you to find exactly the vehicle you want. That means if we don't have one already in stock, our team will go out and find it for you, or even build it. Ask us about this process today if you're interested. You'll need to leave a small deposit with us, but you have our word we'll do all we can to track down the vehicle quickly.
It's definitely possible that we may not have a Sierra AT4 available on a given day. Our inventory moves fast and there's really no telling what we might have in stock. However, you have our word that our team will work to find one for you as quickly as possible. Once we track your AT4, Silverado, Toyota Tundra, or any other truck or SUV down, you'll still have an opportunity to customize it with a suspension lift, new shocks, a fresh paint job, or whatever else your heart desires.
When you shop with us, you won't experience pushy salespeople or shady deals. Instead, you'll find high-quality vehicles with straightforward and friendly customer service. Just take a look at our reviews on places like Google and you will see what we mean. We want our customers to be happy, and we'll go the extra mile to make sure that happens. Just get in touch with us to find out more. From there, you could have a custom Silverado truck on its way to you in no time.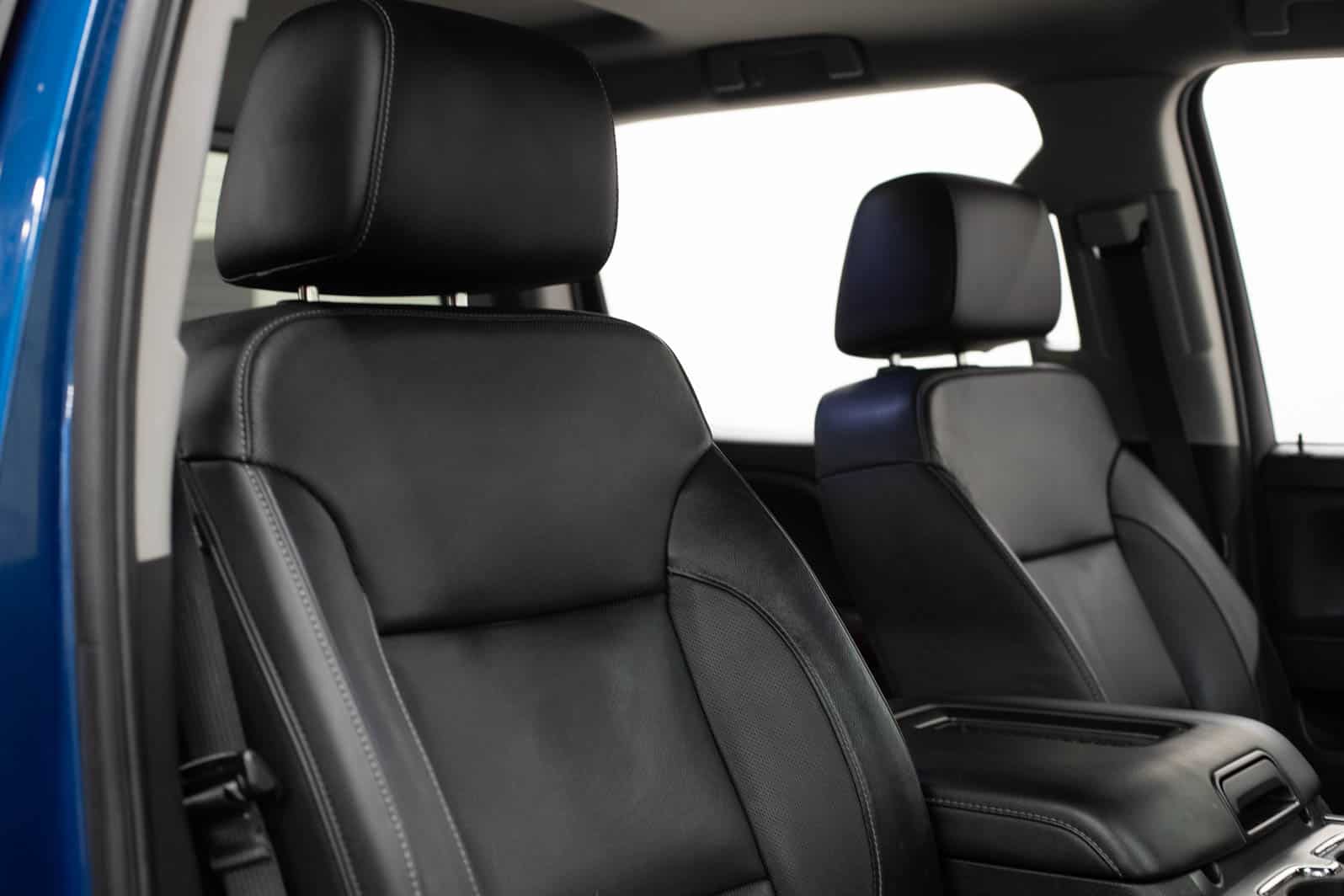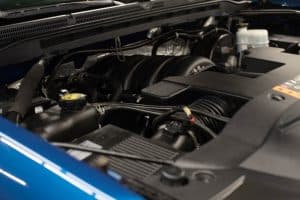 Driving with a Lift Kit:

What You Need to Know
If you have never driven with a suspension lift before, it can take a little bit of getting used to. However, once you do, you will likely find it hard to ever go back. It offers a number of advantages, especially for off road driving as well as the look of your vehicle. There are some things you need to be aware of when driving, however.
When you are higher up, that means you'll be able to see over the vehicles around you. However, it also means you'll have a harder time seeing things that are up close. You'll have to be very aware of the area around your truck. That's why a surround vision camera system can be especially useful.
Additionally, if you install your lift kit at home, know that you will need a steering alignment from a professional. This is a safety matter, and you could run into danger down the line if you don't take care of this. As long as all of that registers with you, it sounds like you're ready to start driving around an awesome custom truck!
Call Us at Ultimate Rides to Find

Your Dream Vehicle
Do you think that Ultimate Rides can help you start driving a custom truck that you love? If so, don't hesitate to get in touch with us! In the past, we've worked with customers to help create their perfect version of the Silverado, the Sierra AT4, and many other beloved vehicles. If you have a truck in mind that doesn't fall into these categories, you can count on us to build it.
We are always happy to take on new customers, and we truly believe we can set you up with the right vehicle. We love the AT4 and everything it has to offer, as well as all variations of the Silverado, and we can only make these trucks better through our custom lift center. If you live in the Chicago area, you can feel free to visit our office at 38 W. Division St., Coal City, IL 60416. For those who will be buying over the phone, reach out to 815-634-3900. A member of our team will be ready to help you with anything you need.
---
Two Brothers With a Dream

,

Building The Best Ultimate Rides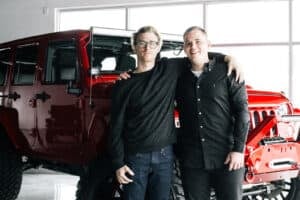 Ultimate Rides consists of two brothers who have been buying and selling custom vehicles for over ten years. Selling lifted trucks by day and writing these awesome reviews by night! They started their Ultimate Rides journey with a third brother Jake, who was a big part of building the business they have today. In 2016 Jake passed away and losing their brother was the hardest thing they ever had to deal with. Even though they had a tragic loss they plan to continue to set a new trend for the auto industry, keeping customers number one. Pushing the envelope on the lifted truck market, these guys love researching and learning about everything in the auto industry!
 — Nick and Alex Bulanda, Founders of Ultimate Rides