Jeep Gladiator Sport vs Rubicon: Everything You Should Know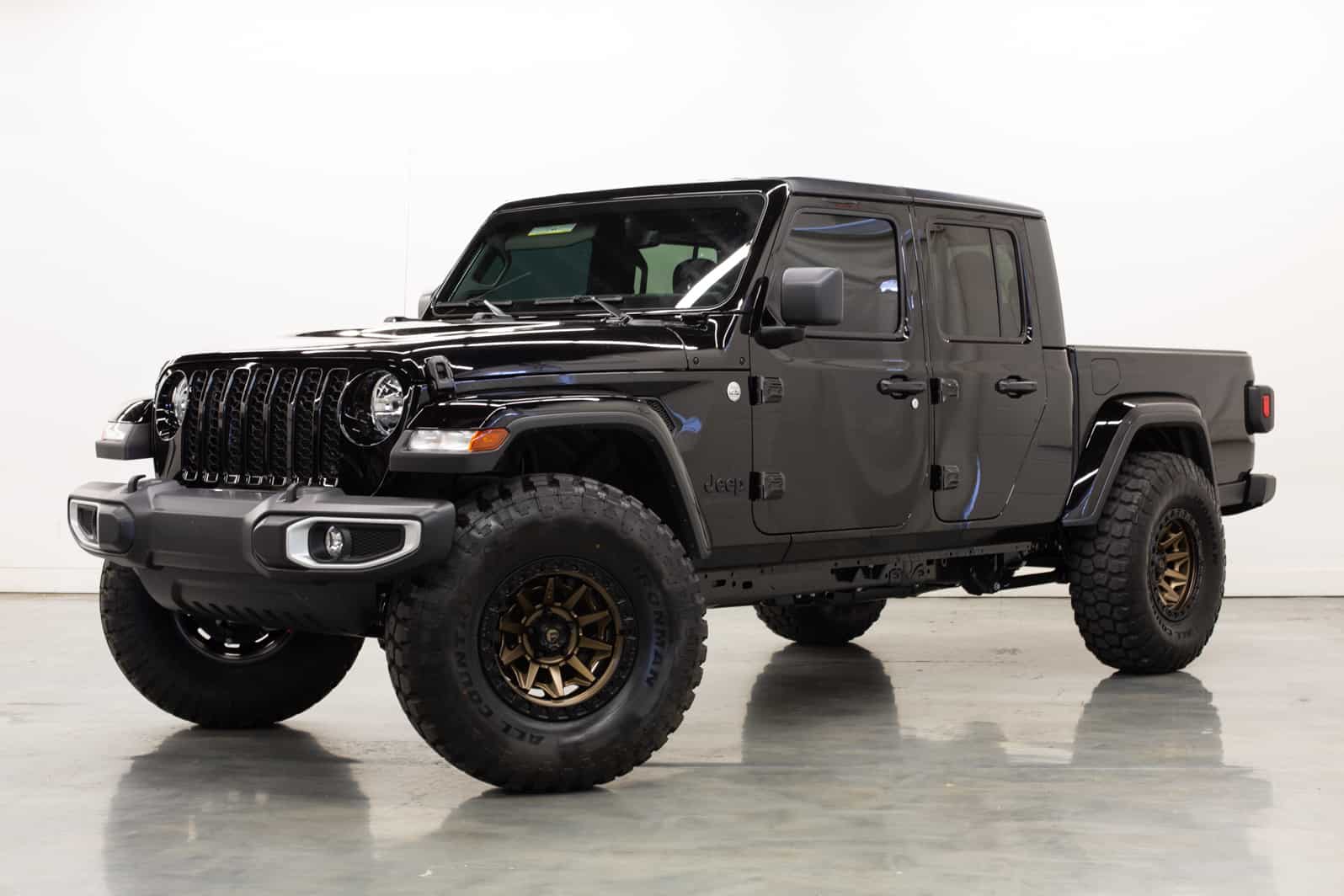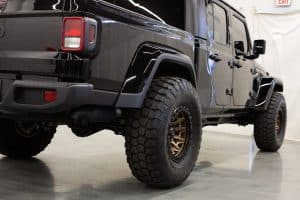 Jeep Gladiator

Sport vs Rubicon
For a very long time, there was not a pickup truck under Jeep's umbrella of vehicles. That fortunately changed just a few years ago with the release of the Jeep Gladiator. Taking the best aspects of a pickup truck and melding them together with the Jeep Wrangler, the Gladiator is a truly exciting vehicle that's full of possibilities.
Here at Ultimate Rides, we love off road adventure, and this truck sure is capable of that. That's even more true when you add on upgrades like a suspension lift and off road tires. That may leave you wondering what to expect with the Jeep Gladiator. As always, there are multiple trim levels available. Two of the popular options are the Sport and the Rubicon. The Sport is the base level Gladiator, so it is the most affordable. However, it won't have all the same exciting options as the Rubicon.
In our next section, you can learn about the features you can expect to find in the Jeep Gladiator Sport vs Rubicon. Check it out and decide if either one could be the right vehicle for you. After that, stick around to hear about how Ultimate Rides may be able to assist you.
Jeep Gladiator Sport vs Rubicon

Features Overview
Jeep Gladiator Sport
The Jeep Gladiator Sport is the cheapest trim level of the truck. That means it'll have the least available features. However, depending on your needs, that may be perfectly okay. The Sport still has plenty to offer, and it can be found at the best price. As far as performance, drivers can expect to find the vehicle equipped with a 3.6L V6 engine able to reach up to 285 horsepower. The model also comes with a six-speed manual transmission, though you should also be able to find automatic transmission variants out there.
On the inside, you shouldn't expect to find too many luxury features, but all your basics are covered. You'll find a pair of 12V power outlets inside, wireless phone connectivity with audio voice command, and 60-40 folding split bench seats in the truck's rear. As long as you don't feel the need to outfit your vehicle with the latest technology and features, the Sport should suit you just fine.
Jeep Gladiator Rubicon
On the opposite end of the spectrum is the Rubicon. While not the Gladiator's most expensive trim level, it is up there towards the top. With that larger price tag, you'll find access to an abundance of useful and exciting features. The Rubicon includes heated side mirrors, dual zone automatic climate control, a leather steering wheel, illuminated beverage holders and so much more. If you're comparing the features of the Jeep Gladiator Sport vs Rubicon, the Rubicon wins no question about it. However, performance is the same between the two models. If that's your main priority, you may not need to spend the extra money for this model.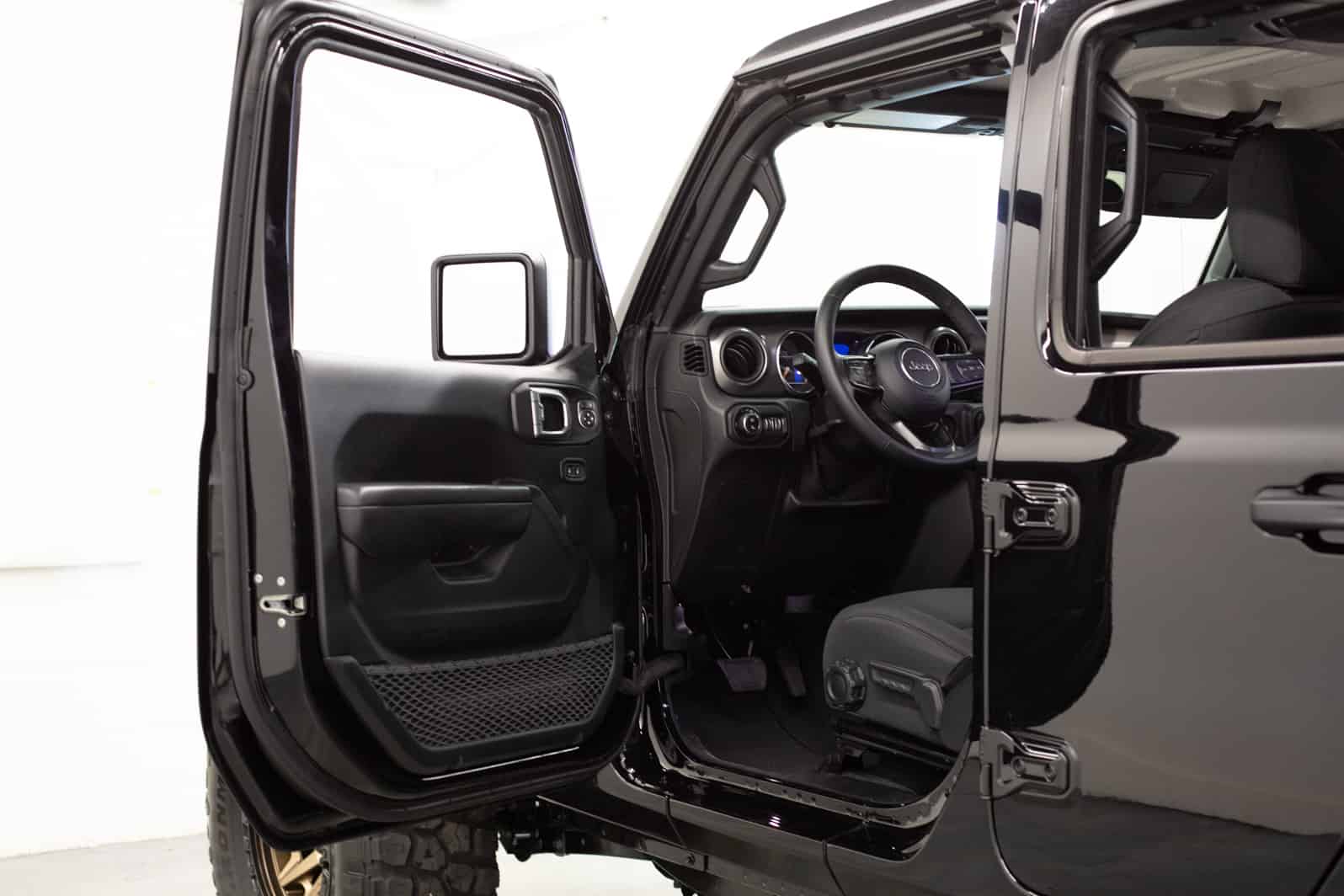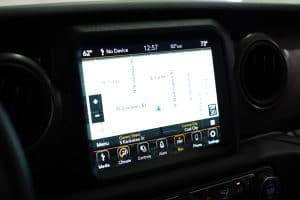 Find a Jeep Gladiator and More at

Ultimate Rides
If you're looking to buy a Gladiator of your own, whether it's the Jeep Gladiator Sport vs Rubicon, we can help. Despite it being somewhat hard to find right now, our team is always looking at vehicles across the country. Let us know that you're in search of a Gladiator and we can track one down for you. On top of that, we can do a whole lot more to help. Read through the rest of this guide to learn about Ultimate Rides, and what you can gain by shopping with us.
Delivery Ready and Available

Across the United States
One advantage of choosing Ultimate Rides is that you can have a vehicle shipped right to your own home. We know that not everyone has a reliable custom auto dealer in their own area. That's why we decided it was important to offer this service to customers across the United States. Through our delivery, you'll have access to a huge inventory and top-rated custom auto center all in one, no matter where you live. Whether you want the Gladiator or something else, we can make it happen.
Just give our office a call and we can handle it all over the phone. We'll listen to you carefully to figure out what you're looking for. From there, we'll tell you about the options we currently have in our inventory, as well as what we can do to track a specific vehicle down for you. Once you make your final decision, we can start getting into financing details. You'll be able to decide if you would rather pay the cost of shipping upfront, or finance it with your next vehicle. This allows you to pay it all off together in one monthly sum. Whatever you decide, we'll be here. Give us a call to find out more about this process!
Take Advantage of the Ultimate Rides

Lift Center
As you can see from our pictures, the vehicles at Ultimate Rides aren't exactly stock models. We customize and upgrade our inventory right here in our own service center. It features a staff of highly talented and experienced technicians, and they're also ready to work on your current or next vehicle. Whenever you buy a car, truck or SUV from us, you'll have an opportunity to customize it with our team. Like our delivery, you can decide if you'd like to pay for this now or finance it. Either way, we're ready to help you build the vehicle you have been dreaming of.
This service is also open to members of the public who want us to upgrade their current ride. Just give us a call and we can go over all the available options for your vehicle. From lift kits to custom stereo setups and everything in between, we'll be here to get you set up.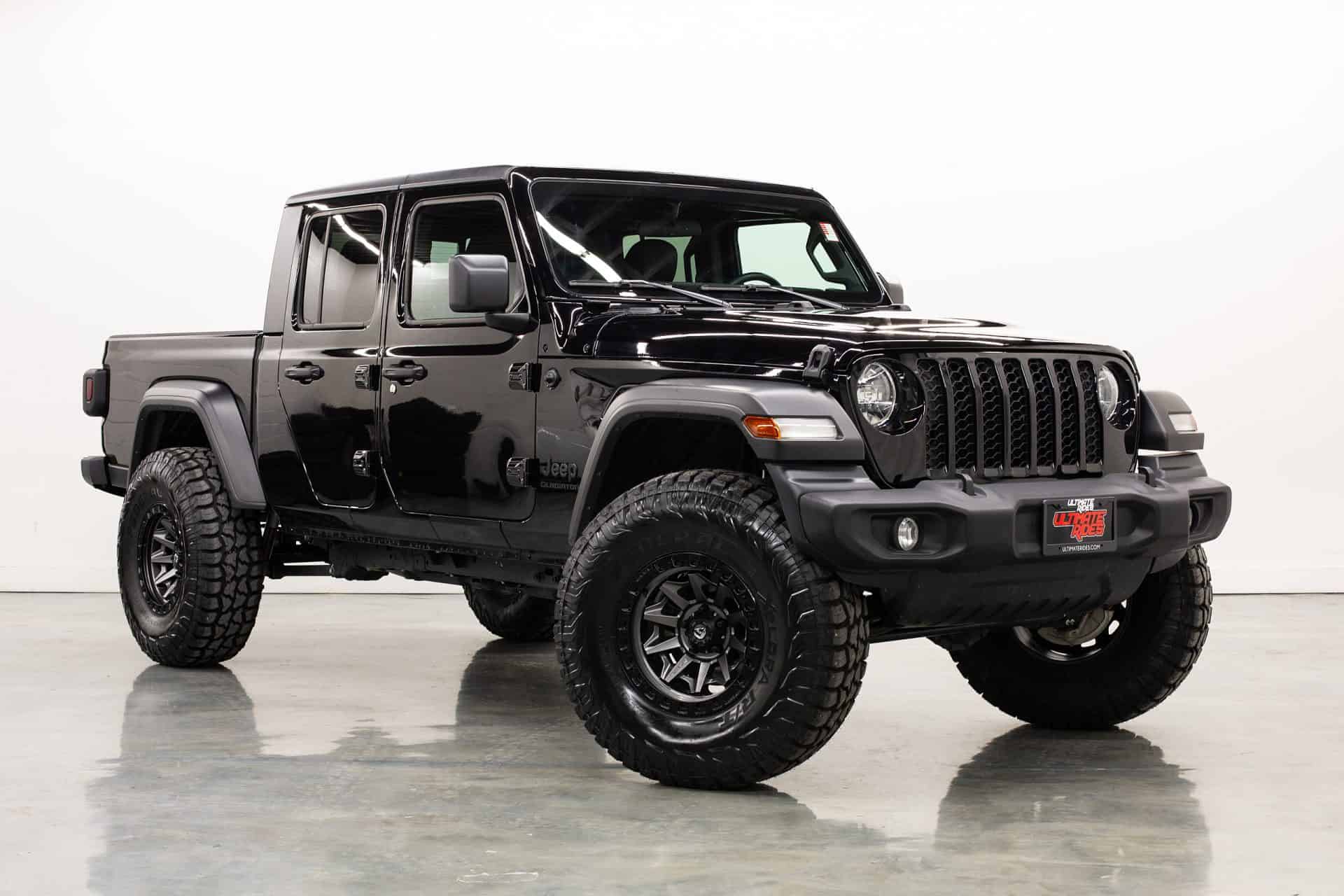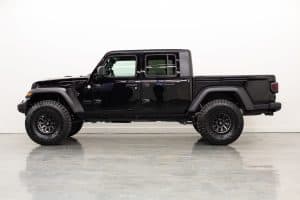 Learn About Our Crowd-Pleasing

Customer Service
While our custom vehicles, delivery and service center are a large reason why customers love us so much, there's more where that came from. Customer service is also incredibly important to us as an auto dealer. We are very aware that other businesses in the past have given the auto sales industry a bad name. Because of that, we're out to change that perception through our actions.
We treat every customer like they're a VIP. Whether you call us or come into our office, you'll get all the respect you deserve. Our team won't try to push anything on you, or wring more money out of you. Instead our goal is to help you find exactly the vehicle you're looking for. Be sure to let us know how we can do that!
An Inventory of

Rust-Free Trucks
It's not just our custom modifications that make our vehicles stand out. We also only bring in the best of the best that we can find. Our buyers are sent out to areas of the country with favorable climate for taking care of cars. They bring back models that suit our inventory, all of which are rust-free. From there, we inspect the vehicles to ensure that they meet our standards of quality. If they do, we get to work customizing (most of) them, and then list them on our inventory! When you buy a vehicle from Ultimate Rides, you'll know that you're getting a quality car, truck or SUV.
Contact Ultimate Rides to

Get Started Today
Do you think we can help you find your next vehicle? Whether it's the Jeep Gladiator Sport vs Rubicon, we are here to find you what you need. If you live in or are visiting the greater Chicago area, you can visit our office at 38 W. Division St., Coal City, IL 60416. To get in touch with us over the phone, reach out to 815-634-3900 today. Our team is standing by to share our inventory with you.
---
Two Brothers With a Dream

,

Building The Best Ultimate Rides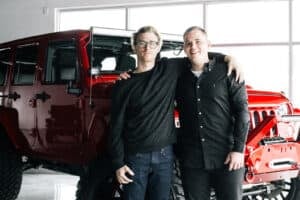 Ultimate Rides consists of two brothers who have been buying and selling custom vehicles for over ten years. Selling lifted trucks by day and writing these awesome reviews by night! They started their Ultimate Rides journey with a third brother Jake, who was a big part of building the business they have today. In 2016 Jake passed away and losing their brother was the hardest thing they ever had to deal with. Even though they had a tragic loss they plan to continue to set a new trend for the auto industry, keeping customers number one. Pushing the envelope on the lifted truck market, these guys love researching and learning about everything in the auto industry!
 — Nick and Alex Bulanda, Founders of Ultimate Rides