Luxury and Custom Trucks Available at Ultimate Rides
Luxury and Custom Trucks from

Ultimate Rides
Are you tired of shopping around local dealerships only to find disappointment? Whether you're looking for a GMC Sierra, Ford F150, Nissan Titan, or any other pickup truck, you can count on us to help. When you buy your next truck from Ultimate Rides, you'll be able to find exactly what you want. That's because, in addition to offering a huge inventory of vehicles, we also provide an unparalleled level of customization and luxury for our trucks. We'll even track down a specific vehicle model for you if there's something you've been looking for! Read this guide to learn about the luxury and custom trucks available from our team here at Ultimate Rides. As soon as you're ready, you can contact our team and we'll help you find a luxury model for sale at the right price, complete with shipping and optional upgrades.
If You Dream It,

We Can Build It
Without our lift center, Ultimate Rides wouldn't be what it is today. One of the things that makes us different from your average auto dealer is that we can build you a custom truck just how you want it. This is all possible because of our service team. Our technicians are ASE-certified and are some of the most talented in the industry. They've been at this for years, and are just as passionate about vehicles today as they were when they began.
Any time you buy one of our vehicles, you'll have a chance to customize it in our lift center. We offer a huge list of modifications, accessories, and more. Our team specializes in suspension lifts, but that's just a small taste of everything that we have to offer. We can help create your own luxury and custom trucks, with all the features you want. You'll even be able to choose if you'd rather cover the cost of these additions now, or finance them with your vehicle. This makes the process much more affordable, opening it up to just about everyone.
Our service center is also open to the public. If you decide you'd rather keep your current truck but have us offer some modifications, we're more than ready to do that for you. Just call us and someone from our team will set up a good time for you to come down. We're located about one hour south of Chicago in Coal City, and we're all ready to help you drive the luxury pickup truck of your dreams.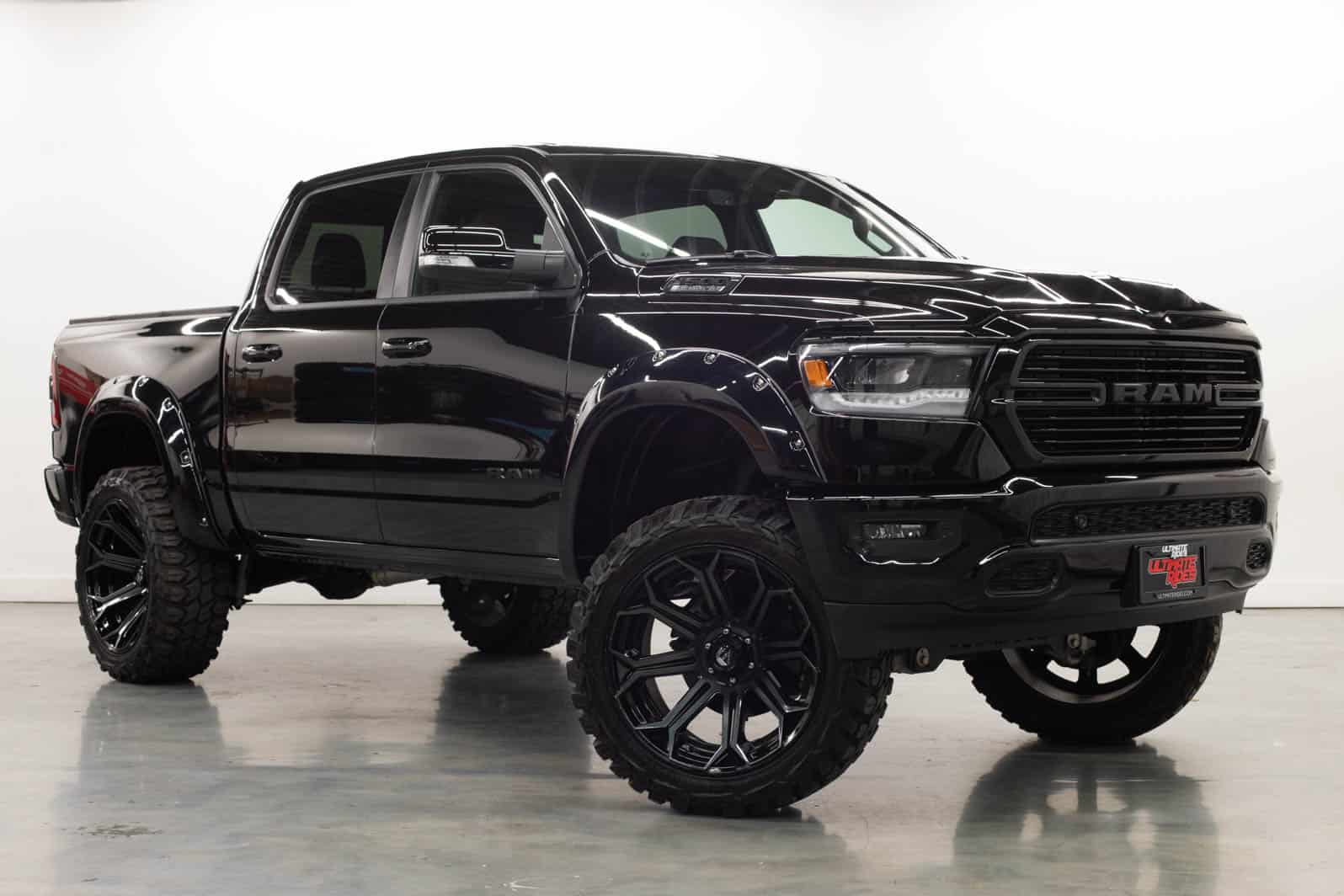 Pickup Trucks Like the Sierra Denali or Tundra Capstone
Waiting for You
Is there a certain pickup truck you're after? Ultimate Rides can help. Not only do we carry luxury brands like the High Country from Chevrolet, Limited Ford models, or the Tundra Capstone from Toyota, but we also have a team that's willing and able to track down these specialty trucks for you. Let us know your desired vehicle and the price you'd like to stay under, and with a small deposit our team will get right to work. In the past, we've been able to find and customize pickup trucks like the GMC Sierra Denali, the Ford F150 Limited, deluxe Ram models, and so many others. Ford vehicles are the most popular, so they're usually the quickest and easiest to find. However, we're also just as happy to hunt down rare trucks for you, so don't be shy about getting in touch. We know pickup trucks, and our team will work incredibly hard to make sure you end up with the correct model. You might even luck out and find that your desired vehicle is already found in our inventory! Beyond pickup trucks, we also handle SUVs and cars, so there's no limit to what Ultimate Rides can offer you.
Shipping Available

Nationwide
While we are located in the Chicago area, our business is here for customers all across the United States and even beyond. In fact, more than half of all of our business is done with customers outside of our direct area. That's because we offer reliable and affordable shipping for any one of our vehicles. Just give us a call and we can go through the entire process right there over the phone. We will be able to show you more detailed photographs of our vehicles as well as go over features. You'll even still be able to customize the vehicle through our lift center. In our inventory, you'll be able to find trucks and cars from Ford, GMC, Toyota, Ram, and many other brands. Each one is available to be shipped direct, and we'll make sure it's set up just the way you want before we send it out.
Once you decide for sure what you want, we'll get into financing talk. The process is secure and straightforward, and you can always learn more details from us before you agree to sign anything. If you're buying a vehicle as-is without any custom work, you can expect it to arrive in less than a week. Ask us for a more accurate estimate if you decide to add some work in our lift center. Either way, it won't be too long before you're driving around in one of our amazing luxury trucks.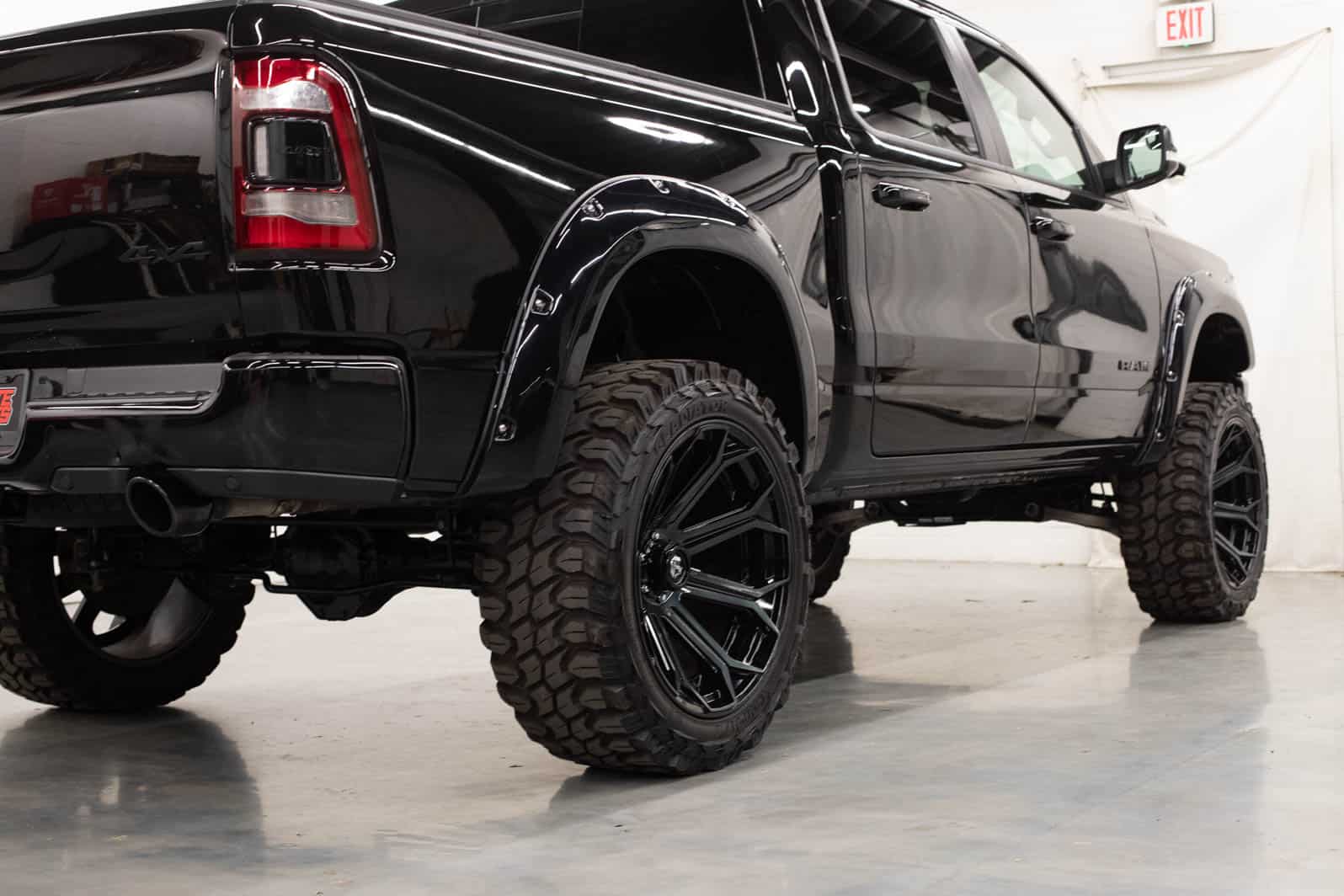 Customer Service That'll Go the

Extra Mile
To us, while our trucks are important, it's not just all about the vehicles, even if that vehicle is a luxury truck. It's even more important that we offer our customers the service that they deserve when they're deciding to buy a vehicle. We are well aware that the auto sales industry has earned a negative reputation for customer service, and that is something we're here to change through our own actions, no matter if you're looking for something from Ford, GMC, or any other company. When you shop with us, you should notice the difference right away. Our staff isn't here trying to sell you something you don't want. Instead, we want to help you find just the thing that you're looking for.
If that means we have to hunt down a specific vehicle model, whether that's a pickup or a certain kind of car, we'll do it. Let us know what you're looking for and we'll do everything in our power to get it to you. For something that we don't have in stock, we'll require a small deposit because we'll have to buy the vehicle when we find it. As soon as we do, we'll let you know and we can go from there. Some customers want us to send them the vehicle as-is, while others would prefer some upgrades from our lift center first. Our luxury trucks come from all over, and our buyers see tons and tons of vehicles every day. That means it should not take long before we have the ride that you're looking for.
Rust-Free

Custom Trucks
All of the cars, SUVs and trucks in our inventory are in excellent shape. That's just one more thing that sets us apart from standard auto dealers. While at a normal dealership you may find a range of quality, we only offer the best of the best. While that may mean you spend a little more than you'd expect to at a local dealership, you'll be getting a much higher level of quality. For our customers, it's easily worth it.
Despite being located in the Midwest, with salted roads and snowy winters, we provide all rust-free vehicles. This is possible because we send our buyers out to warmer parts of the country as well as our own backyard, in search of the best rides they can find. When they find something that suits our inventory, we get it back to HQ and start working on it. Each vehicle is inspected to ensure it's up to our standards. On top of that, many of them also feature some modifications from our team before we list them for you.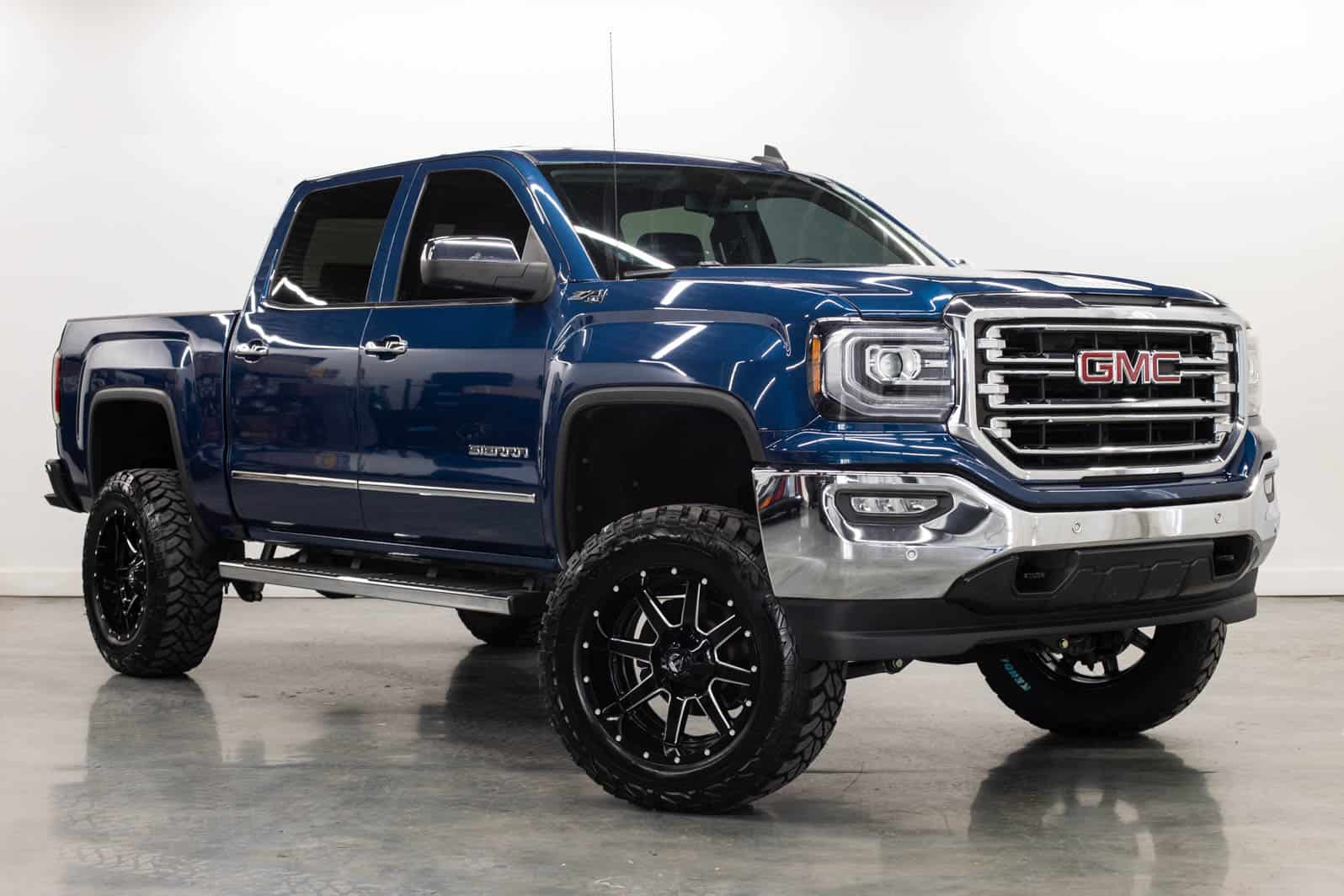 Reliable Vehicle

Maintenance and Repair
It's certainly not always easy finding a reliable mechanic to work on your truck. If you live in the greater Chicago area, we hope you'll consider bringing your vehicle to us at Ultimate Rides. Our service center is open for more than just customization, and our team is highly capable. We have the best technicians around, and they are all passionate about what they do. That means your truck will be getting the absolute best care possible here.
Whether you need something as simple as an oil change, or you have a truck that needs major engine or transmission work, we'll take care of it. As we said, our team has a ton of talent and experience. That means we can tackle just about anything. Our service center is state of the art, designed and built just a few years ago, and it features all the equipment we'll need to get your truck back in shape.
We even offer detailing! If you need someone to get your vehicle looking better than ever, you can count on us for that too. Just give us a call today and we'll be happy to schedule an appointment for your car, truck or SUV. We'll get it into our shop, and no matter what you drive you can count on getting your vehicle back in excellent shape, inside and out. That's because our team puts a great deal of effort into every area of our business.
Visit Ultimate Rides to

Find Your Next Truck
We strive to be different than any other dealership you've dealt with in the past. For one thing, our customer service is meant to actually serve your interests, which is a big change from many other auto dealers. We'll build you a custom Rocky Ridge truck, just the way you want it. On top of that, you can even count on us to ship it to you anywhere across the United States. We're out to change the industry for the better, and so far our customers think we're doing a great job. You could be next!
To learn more about any of our vehicles or to find out about building one of your own, give Ultimate Rides a call at 815-634-3900. We'll be able to offer up info on deals for our cars, as well as let you know if we have a vehicle such as the Toyota Tundra or Ford F150 in stock. If you ever find yourself in the Chicago area, you're always welcome to come and visit us at 38 W. Division St., Coal City, IL 60416 to check out a car, pickup, or SUV in person. That is about one hour south of the city, and you're welcome with or without an appointment.
---
Two Brothers With a Dream

,

Building The Best Ultimate Rides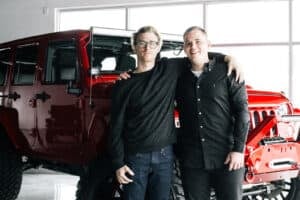 Ultimate Rides consists of two brothers who have been buying and selling custom vehicles for over ten years. Selling lifted trucks by day and writing these awesome reviews by night! They started their Ultimate Rides journey with a third brother Jake, who was a big part of building the business they have today. In 2016 Jake passed away and losing their brother was the hardest thing they ever had to deal with. Even though they had a tragic loss they plan to continue to set a new trend for the auto industry, keeping customers number one. Pushing the envelope on the lifted truck market, these guys love researching and learning about everything in the auto industry!
 — Nick and Alex Bulanda, Founders of Ultimate Rides