Where Can I Get a Lift Kit Installed? Ultimate Rides is the Answer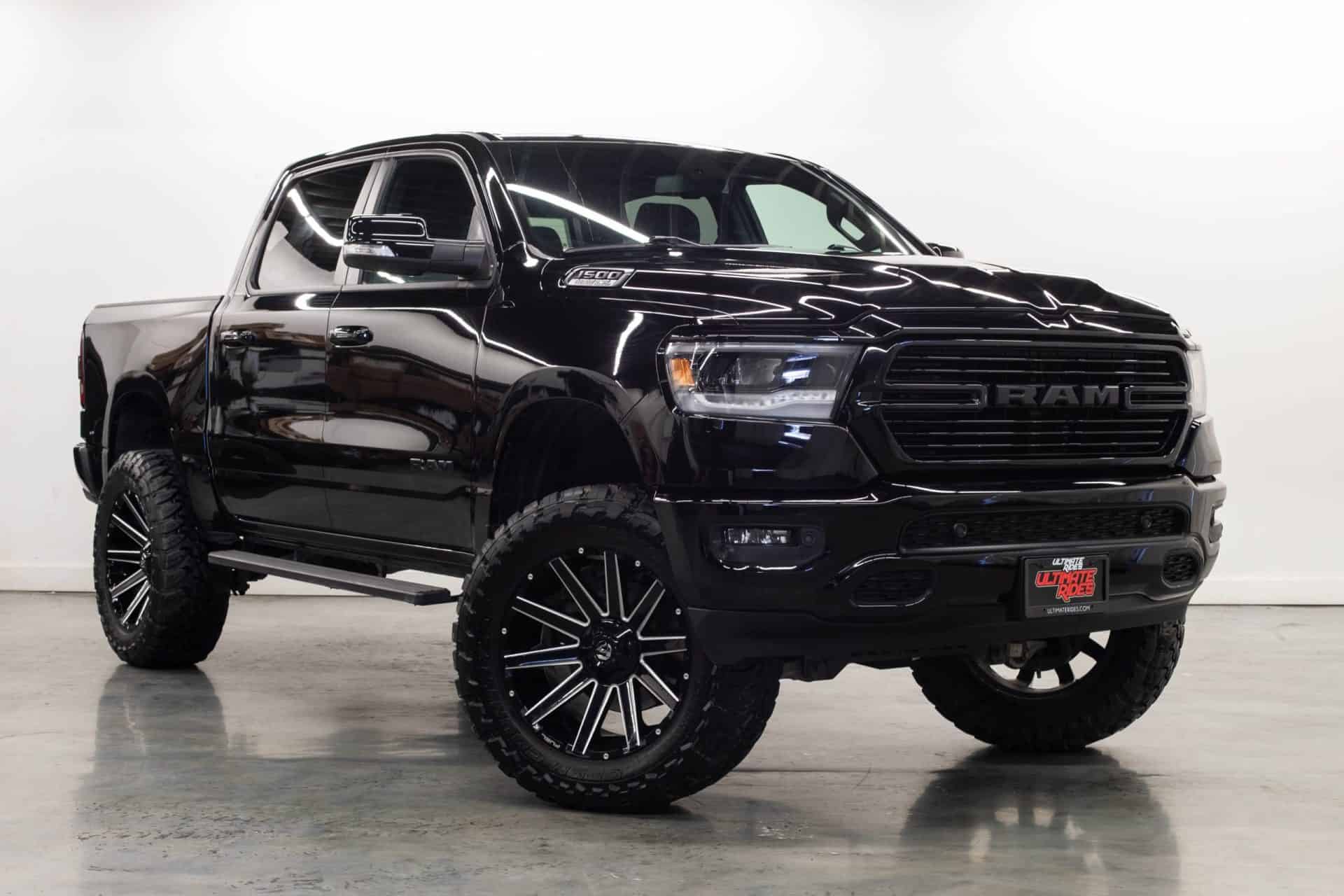 Where Can I Get a Lift Kit Installed?
Ultimate Rides
Have you recently purchased a lift kit for your vehicle, or want to find a place to both order and install one for you? Ultimate Rides is here to help. We are a custom auto dealer based out of the Chicago area, but we provide service and vehicle delivery to customers across the country. The next time you need to shop for a vehicle, you'll find our inventory to be full of high-quality custom rides. Additionally, our service center is open to the public, ready to install any upgrades you can think of. And yes, it's safe to say that lift kits are our specialty.
Just take a look at our rides and you'll quickly see that we're passionate about lifted trucks. Spend some time learning about Ultimate Rides and how we can help you start driving the lifted truck or SUV of your dreams. Our goal is to get you behind the wheel of your perfect vehicle, so get in touch with our team today. Wondering where can I get a lift kit installed? We can absolutely help you there as well.
Upgrades Available in the
Lift Center
Right now is a better time to drive a lifted vehicle than ever. They're more popular than in the past, and with the help of Ultimate Rides, there's never been easier accessibility to high-quality options. Bring your vehicle in to our team, and we'll be happy to install any kind of lift kit you'd like. If you already have a kit to provide, we'll take it and install it. Otherwise we'll work with you to find the right product to order, and work from there.
While we do specialize in suspension lifts, that's definitely not all we have to offer. We can provide a custom paint job, a brand new interior, accessories such as running boards, performance chip installation, LED headlights, and much more. If you're bringing your vehicle in for a lift installation, why not have a few other things done as well? We know a lot of customers are wondering where can I get a lift kit installed, but there's no reason to stop there. Ultimate Rides offers financing, making your upgrades even more affordable. Get in touch with us today to schedule an appointment for your ride. We'll go over all the available upgrades until we find exactly what you want!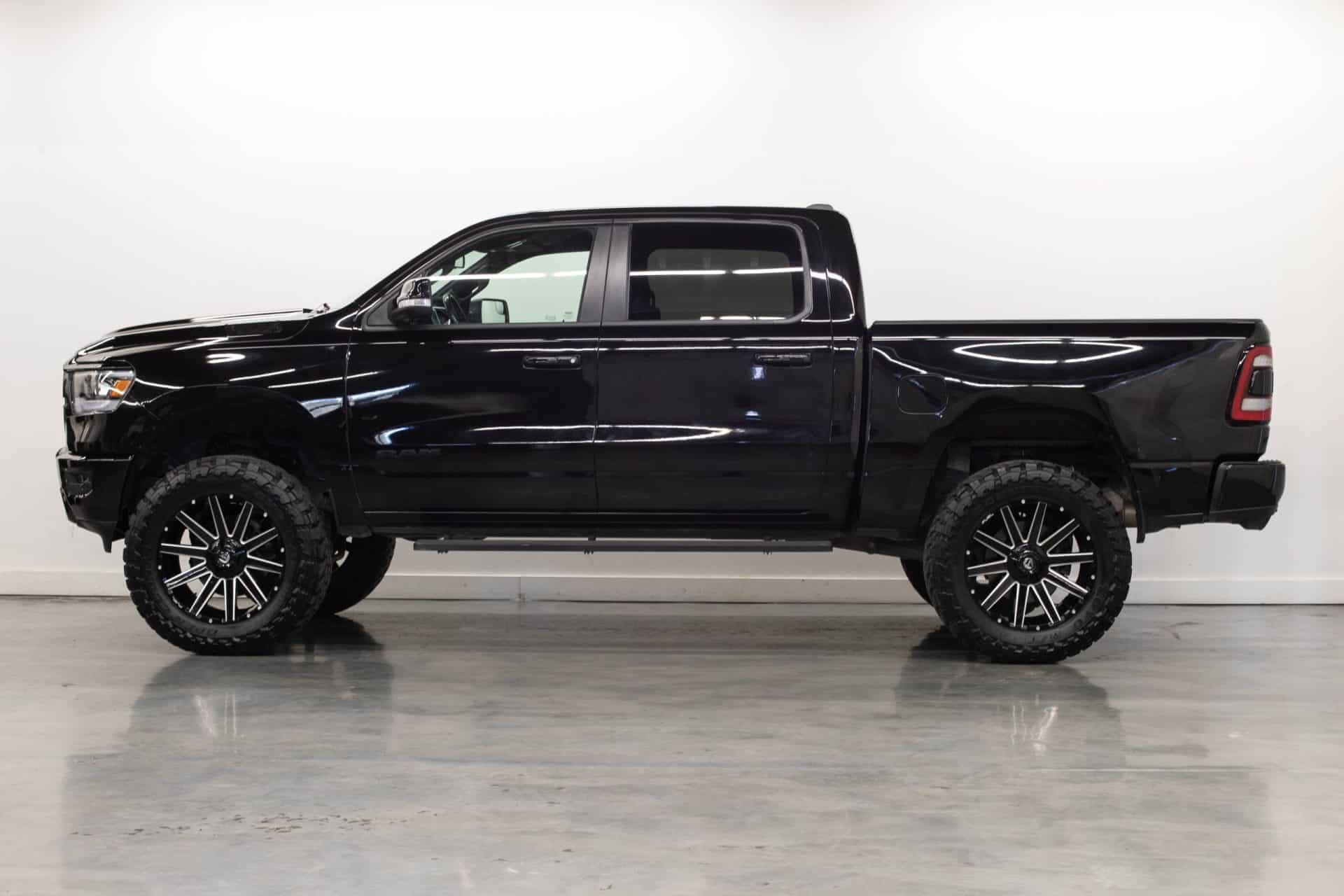 Custom Inventory of
Rust-Free Vehicles
When you're ready to start looking for your next vehicle, we hope you'll remember us at Ultimate Rides. We have a top-notch inventory to share with you, and it's about more than just our team's custom upgrades. You'll also find incredibly high standards when it comes to the vehicles we sell at Ultimate Rides. We only bring in rust-free models, despite the difficulty involved. That's because our customers are important to us, and we are very aware of how difficult it can be to find used vehicles in good shape without rust.
That's why we send our team of buyers out to the warmer regions of the United States. In these areas, it's easier to maintain vehicles and keep them free of rust. Our staff finds the options that best suit our inventory and we bring them back to our headquarters. Each ride goes through an inspection in our shop to ensure it meets the Ultimate Rides standards. As long as it does, we get it ready for you with a wide range of custom upgrades. From there, we list it in our inventory and it's available for you to buy!
Affordable and Fast Shipping Available for
Drivers Everywhere
It isn't just drivers in the Chicago area who have access to our vehicles. We're passionate about supplying high-quality custom rides to drivers across the United States. That means you can order one of our vehicles to be shipped right to your home! Take a look at the inventory on our website to see if anything catches your eye. When you're ready, you can call Ultimate Rides. A member of our team will be here to provide you with all the information you need. We'll have more photos, details on the vehicle, and can helpfully offer any upgrades that you might want. When you've made a final decision, we'll take care of financing right there over the phone.
Just like the upgrades in our lift center, you can choose to finance the cost of delivery if it's more convenient for you. This will allow you to pay it off over time right along with your vehicle. As soon as your vehicle is ready, it'll be a week or less before it arrives at your door. We'll get more details to you as soon as we have them. If you'd like to kick-start this process today, give our office a phone call!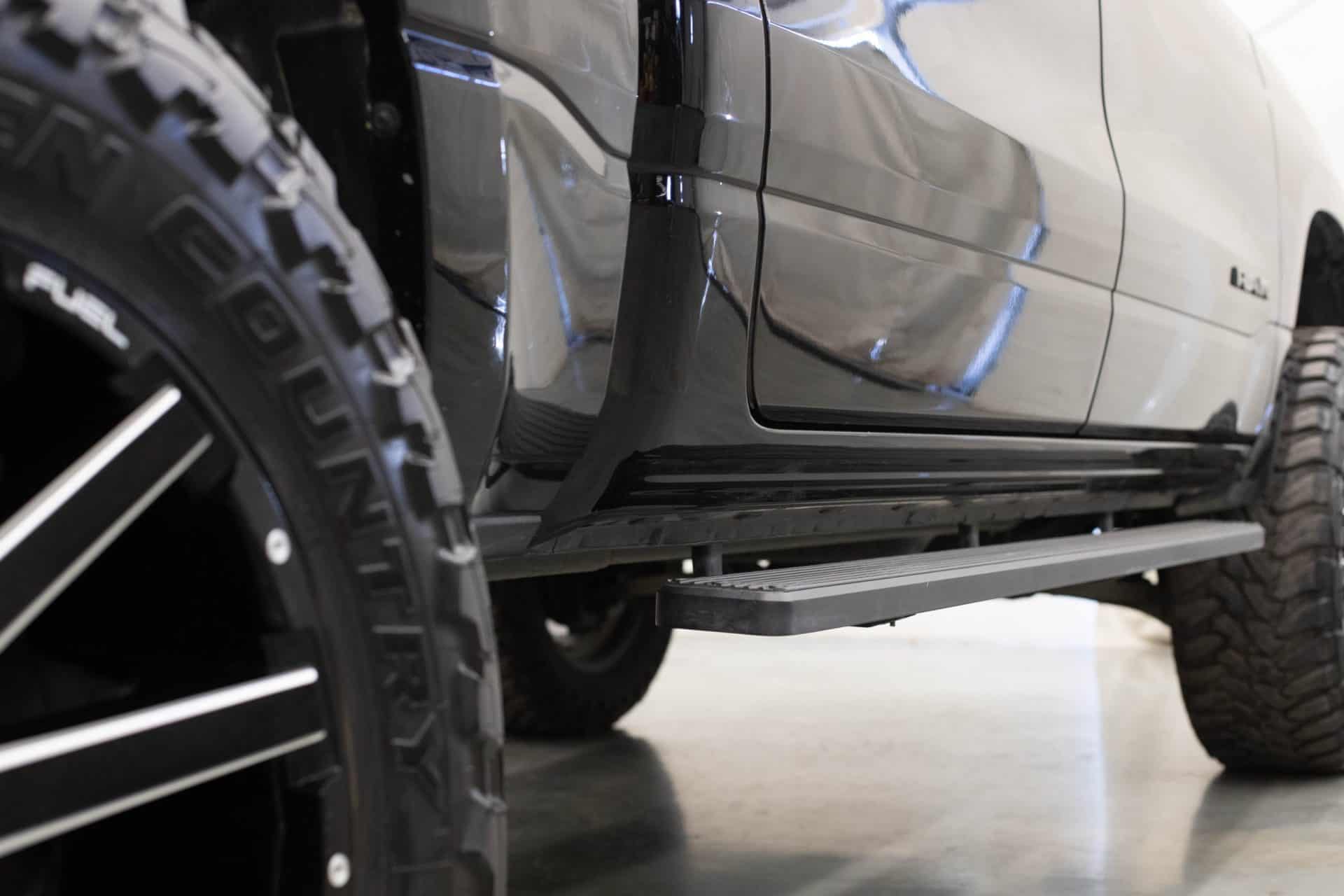 Customize Any Vehicle in the
Ultimate Rides Inventory
When you buy a vehicle from Ultimate Rides, you don't have to settle for what you see. Our lift center is open to every customer, allowing you to make changes and customize the vehicle exactly how you want before we ship it out. Once again you'll be able to find the cost of this service, making it an option for just about anyone.
As we've mentioned before, there are countless different upgrades and accessories available in our lift center. We can even alter the height of your suspension lift if you'd like to make a change. Ultimate Rides can do a whole lot more than help with where can I get a lift kit installed. That's just one of our many options, and we're always ready to tell you more. Get in touch and we'll be sure to assist you in building your dream truck or SUV.
Ask Us About Repairs, Maintenance
and Detailing
Along with everything else, you can also count on our team to fix, maintain and even detail your vehicle. It's disheartening to us how difficult it's become to find a mechanic you can trust. We want to offer that to drivers in the greater Chicago area. Our team works incredibly hard, and we provide honest estimates and pricing. Most importantly, you'll find the best possible end result here. We know vehicles inside and out, and we're able to tackle problems big and small.
Whether you have a minor issue that needs to be taken care of, or something a lot more problematic, we'll help. We can offer engine and transmission repairs, oil changes, and everything in between. Call our office to schedule an appointment today and we'll work to get your vehicle back to you as quickly as possible.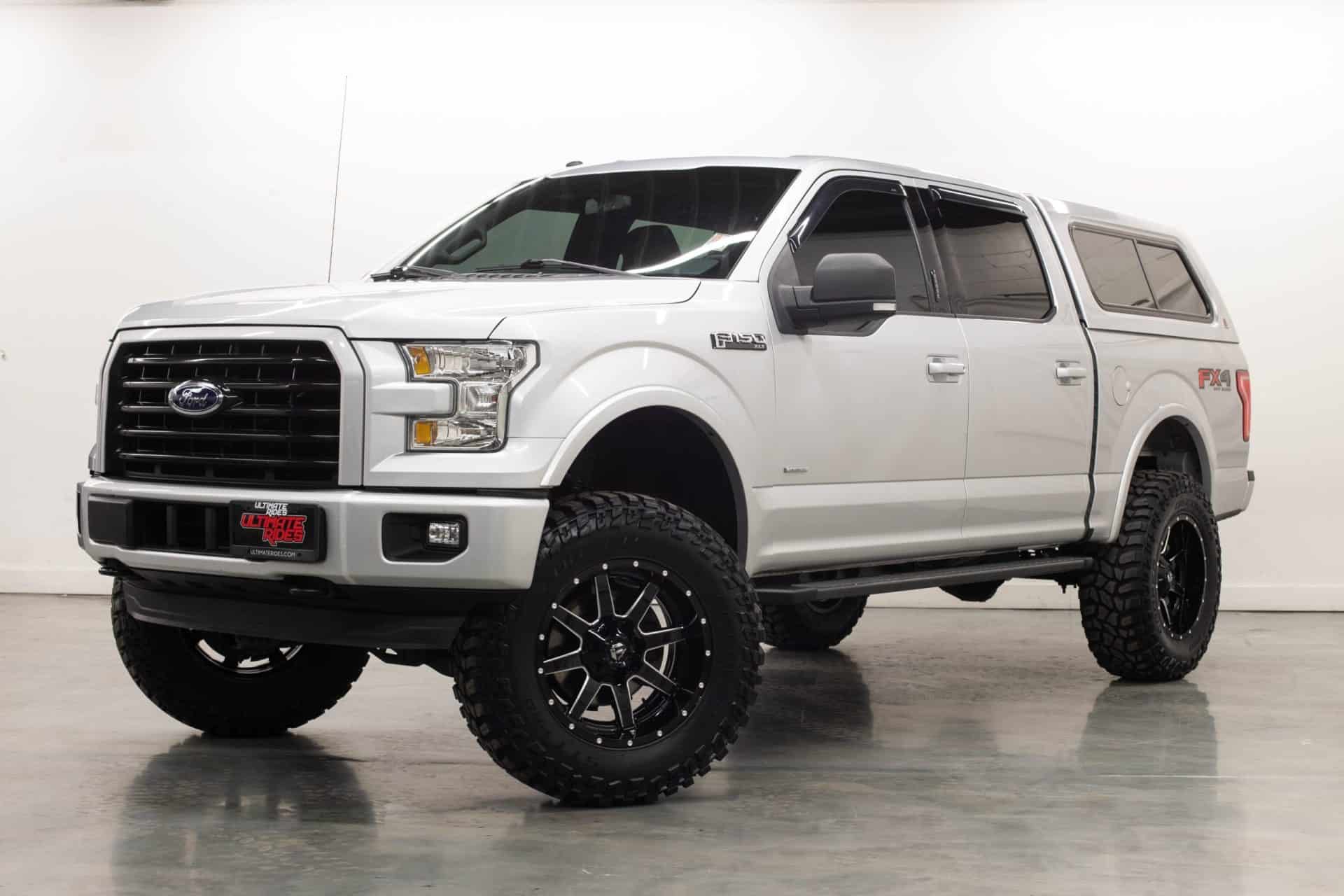 Where Customer Service
Still Matters
It's fair to say that the auto sales and repair industry doesn't have a sterling reputation for customer service these days. However, that is something we want to change at Ultimate Rides. We are a family business, and our customers are incredibly important to us. We know that you deserve to be treated with fairness and respect. When you meet with our team in-person or speak with us over the phone, you'll be treated like a VIP. Our goal is to help you find your ideal vehicle, no matter what it is. You won't find us trying to sell you something you don't want. Instead, we'll go above and beyond to make sure you get what you need. We'll even track down a specific vehicle for you if we don't already have it in stock! Just let us know how we can help.
Visit or Call Ultimate Rides Today
to Begin
When you feel ready to speak to someone from the Ultimate Rides team, you can go ahead and call us at 815-634-3900. We'll help you find your next vehicle, or revolutionize your current one so you love driving it again. If you live in the Chicago area and would like to pay us a visit, you can find our office at 38 W. Division St., Coal City, IL 60416. We'd love to sit down with you and talk about vehicle options!
---
Two Brothers With a Dream

,

Building The Best Ultimate Rides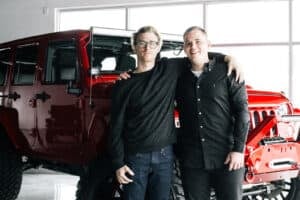 Ultimate Rides consists of two brothers who have been buying and selling custom vehicles for over ten years. Selling lifted trucks by day and writing these awesome reviews by night! They started their Ultimate Rides journey with a third brother Jake, who was a big part of building the business they have today. In 2016 Jake passed away and losing their brother was the hardest thing they ever had to deal with. Even though they had a tragic loss they plan to continue to set a new trend for the auto industry, keeping customers number one. Pushing the envelope on the lifted truck market, these guys love researching and learning about everything in the auto industry!
 — Nick and Alex Bulanda, Founders of Ultimate Rides