Best Tuner for LML Duramax Engine (Review & Buying Guide)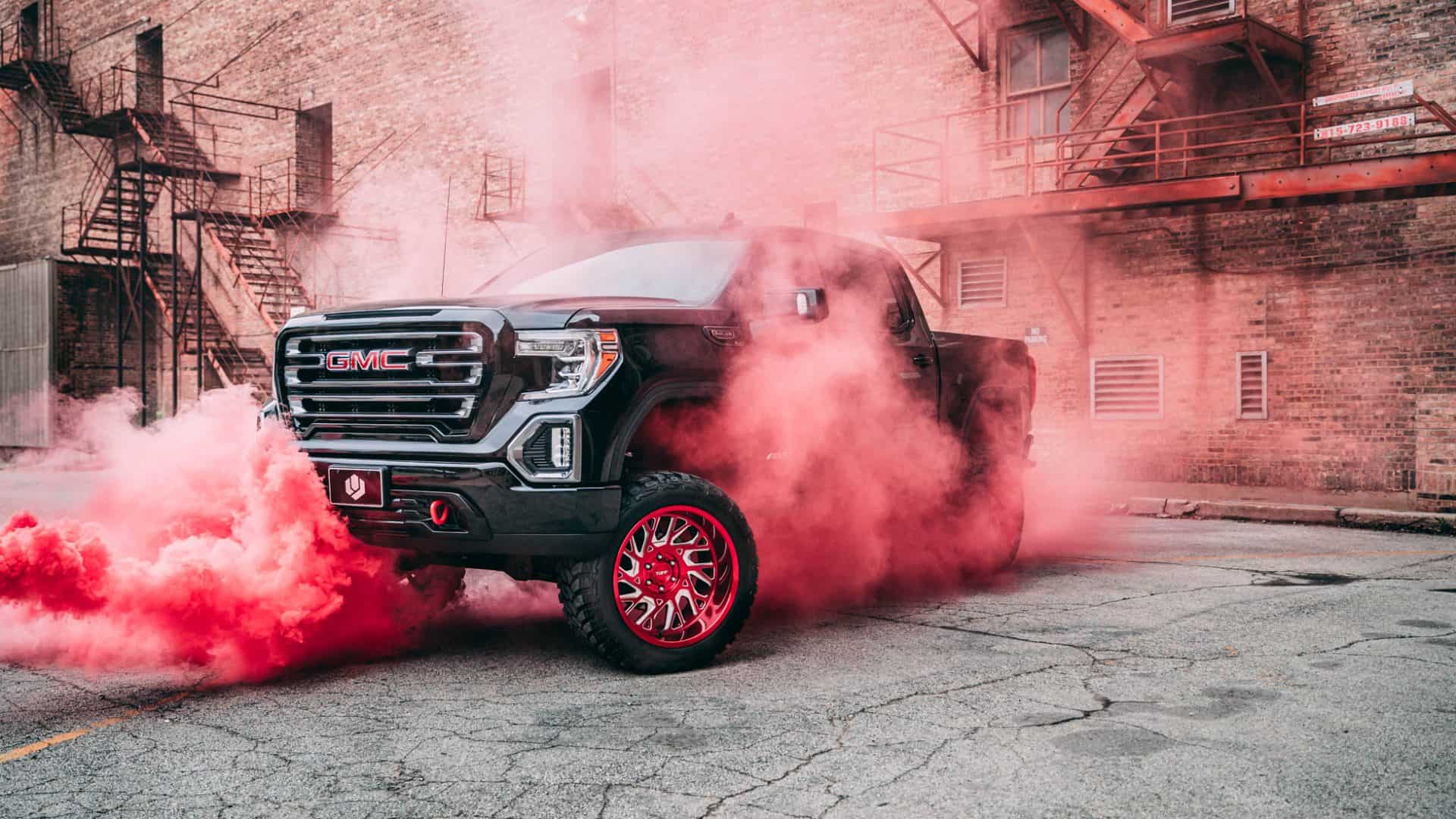 Tracking Down the Best Tuner for
LML Duramax
Customizing your pickup truck is an awesome process, but it's not always easy finding the right upgrades. One particular item that may be hard to select is a performance tuner. If you drive a GM truck with the LML Duramax engine, we've put together this guide specifically to help you find the right tuner. Our team knows what it's talking about, as we install these items into vehicles all the time. Stick around and read through our list to learn about the best tuner for LML Duramax models.
After that, you can stick around and read our buying guide. In it, you'll find more details on picking out the right tuner, as well as installation and more. We'll even tell you a little bit about what we do here at Ultimate Rides. If all of that sounds appealing, stick around! Those who have questions at the end can feel free to get into with our office for answers.
What Will You Get Out of a
Performance Tuner?
Are you wondering why you might want a performance tuner in your truck? If you don't know what these little devices can do, we're here to help you out. Basically, these devices can unlock more potential from your engine, de-activate unwanted features, provide engine diagnostics and more. You can boost the performance of your truck or SUV, finding actual gains in horsepower. Additionally, you'll be able to stay more aware of how your engine is performing and what it is actually capable of. Each tuner is different, so it's important to find the one that does what you need it to do. Check out the options below and we think you're likely to find the best tuner for LML Duramax engines.
---
1. Superchips FlashPaq F5 In-Cab Tuner
The first tuner that we would recommend to drivers using an LML Duramax is the Superchips Flashpaq F5. It's not exactly cheap, but it's lightweight and offers a ton of options for your truck. With this tuner, you'll have access to an easy to read high-def screen, giving you control over different aspects of your truck's performance. That includes eliminating downshifting, speedometer correction, disabling speed limiters and much more. The process of installing this tuner isn't difficult, and you should be able to get on the road and take advantage of this thing in no time. Try it out for your truck and see how it works for you! Just be sure to note that this model only works on 1999 through 2018 GM and Chevy trucks. If you drive a different vehicle featuring an LML Duramax engine, you should find a FlashPaq F5 that suits your vehicle. Just keep your eyes out, and let us know if you need any assistance.
---
2. Hypertech 3000 Max Energy Spectrum Power Programmer with Color Screen
Another one of our favorite tuners available for your engine is this option from Hypertech. The Max Energy Spectrum programmer offers tons of customization for your vehicle's performance. It's easy to use and to read, even in the daylight, with its extra bright color screen. You'll be able to read diagnostic codes from your engine, as well as tweak performance in many different ways. You'll even be able to notice a small improvement in your truck's fuel efficiency! Check out this tuner and see if it's the right fit for your needs today. Some options for the tuner may be limited based upon which specific vehicle you drive, so be sure to do some research on how the tuner works with your truck or SUV. As long as they seem like the right fit, you'll have plenty of fun with this product once it's installed.
---
3. Edge Products Evolution CTS3 GM Diesel Digital Gauge Tuner
Here we have another excellent product for you to consider, this time from a company called Edge. With their Evolution CTS3 tuner, drivers will be able to get a massive boost when it comes to torque and horsepower. Additionally, you'll be able to easily monitor a variety of different measurements of your truck and engine performance. While this tuner is not cheap, we are confident you'll find it worth the price once everything is said and done. The product comes from Edge, and some customers have noted that they've had to get in touch with the company to figure out the right way to set the tuner up for their vehicle. However, if that's the biggest complaint consumers have, that says a lot about the actual quality of the product. It offers a great performance boost with plenty of customization. Keep checking it out, and then decide if it'll do everything you're looking for in your pickup.
---
4. 8200 DiabloSport inTune i3
This next tuner comes from DiableSport, and offers a very solid performance boost for your Duramax LML. While it's not one of the top choices we'd recommend, it's a great option for those looking to tune their engine for the first time. It has a variety of stock tunings for you to choose from, but consumers should be aware that it doesn't support custom tuning settings. It's very affordable for a tuner that does what this one is capable of, and we'd recommend giving it a try after doing your research to make sure it supports the kind of performance you're after. With an increase in horsepower, more responsive throttle capabilities, and a simple interface, there's certainly a lot to love about this tuner. Give it a shot and be sure to let us know if you have questions about how to get the most out of your engine tuner.
---
5. Range Technology Active Fuel Management Disable Device
If all you're looking to do is disable the active fuel management system in your truck, this is the item for you. It's more affordable than many other programmers, and it'll help you keep consistent performance up no matter the conditions. Installation could not be any easier. Simply plug the item into the correct spot, and your truck will continue to use all eight cylinders. You'll certainly notice a difference as you start driving around with it, and we are confident you won't regret it. While it's not a full engine tuner, it will help you increase performance, and it will do it at a great price. If none of the other options on our list worked for you, but you're still looking for something to get more power out of your truck or SUV, this could be exactly what you need.
---
Best Tuner for LML Duramax
Buying Guide
Were you able to confidently select one of the tuners on our list? Great! However, if you're still feeling a little unsure, we're not through with the help yet. This buying guide section should allow you to come to a final decision. We'll go over the most important factors to consider when you shop for a tuner, ensuring you know exactly what to look out for. After that, you can stick around to learn about Ultimate Rides, what we do, and how we may be able to help you right now. When we've finished, let us know if you have any questions by contacting our store over the phone.
Factors of Focus:
Choosing Your Tuner
When you start shopping for a performance tuner, the first thing you want to do is limit your options to those that work with your engine. The options here on our list will work on GM trucks featuring the LML Duramax engine, but you'll want to check for your specific vehicle to make sure you'll have access to the full range of options. By doing this, you'll be cutting out a huge majority of the products in the marketplace, making it easier to comb through the many options available.
After that, it's time to start examining your own needs. Figure out exactly what you're looking for in your tuner. Do you want to turn off the fuel management system? Maybe you want a boost in horsepower instead. Whatever it is, you'll likely be able to find a tuner that can do it. The trick is tracking down the best tuner for LML Duramax models that can do everything you want it to do. If you can, go for recognizable brands that many customers can vouch for. However, it is possible to find some little-known gems from time to time too, sometimes at a great price. Check out customer reviews and other professional reviews for a product if you're unsure before buying.
Choose Ultimate Rides for
All Vehicle Needs
Whatever it is you're looking for, if it is related to a vehicle, Ultimate Rides will be able to help. We are a custom auto dealership with a varied inventory of exciting models. Take a look and you could even find a truck equipped with the legendary LML Duramax engine! If you have a vehicle in mind and don't find it in our inventory, don't give up. Our team will be able to track one down for you.
Ultimate Rides also has a custom service center on-site, where we upgrade all of our inventory. The fun doesn't stop there though. When you buy one of our vehicles, you can have us install any kind of upgrades you like. That even includes the best tuner for LML Duramax trucks. Just let us know what kind of upgrades you want and our team will get to work. Our experts can upgrade your next vehicle in any way you see fit. You can even finance the cost of these upgrades, allowing you to pay them off right along with your vehicle.
Affordable Shipping Available
Across the Country
That's not all we offer at Ultimate Rides. We have the ability to ship our vehicles to drivers all across the country. Just give us a call and we can take care of the entire process right there. We'll match you up with your perfect vehicle, help you customize it exactly how you want, and then ship it straight to you. From the time the vehicle is ready, it should be a single week or less before it arrives. Plus you'll even be able to include the cost of shipping in your financing if you'd like, opening the option up to even more people.
If all of this sounds exciting to you, we encourage you to contact us so you can speak with a member of our staff. You can reach Ultimate Rides over the phone today at 815-634-3900. If you're ever in the Chicago area, you can visit us an hour south of the city at 38 W. Division St., Coal City, IL 60416.
---
Two Brothers With a Dream

,

Building The Best Ultimate Rides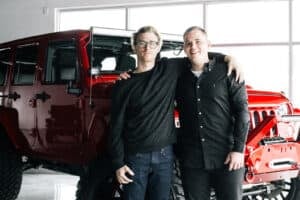 Ultimate Rides consists of two brothers who have been buying and selling custom vehicles for over ten years. Selling lifted trucks by day and writing these awesome reviews by night! They started their Ultimate Rides journey with a third brother Jake, who was a big part of building the business they have today. In 2016 Jake passed away and losing their brother was the hardest thing they ever had to deal with. Even though they had a tragic loss they plan to continue to set a new trend for the auto industry, keeping customers number one. Pushing the envelope on the lifted truck market, these guys love researching and learning about everything in the auto industry!
 — Nick and Alex Bulanda, Founders of Ultimate Rides