Truck Lift Kit Installation Near Me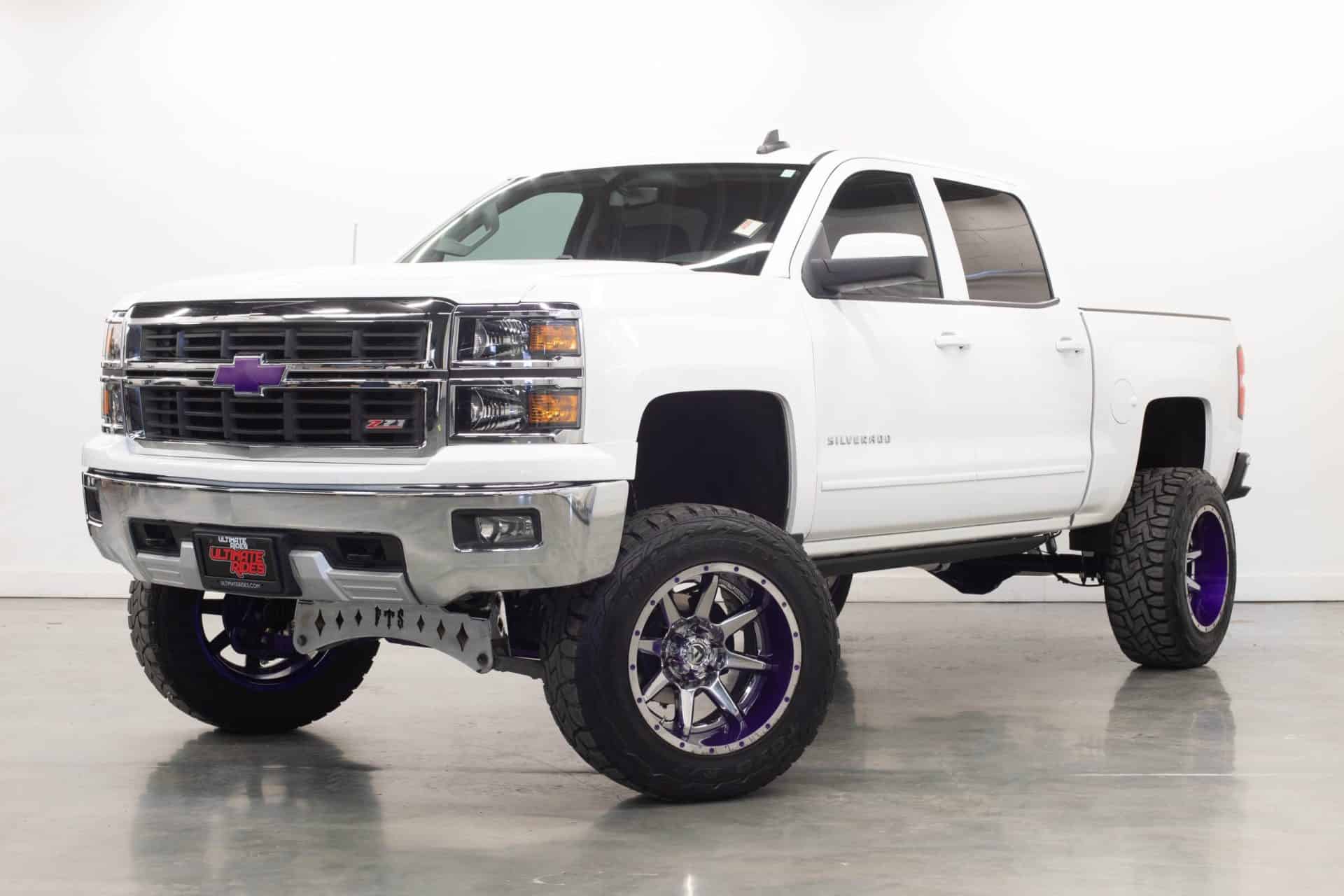 Finding Truck Lift Kit Installation
Near Me
Choosing a team to customize your vehicle is never easy. After all, you are putting one of your most prized possession in the hands of a group of strangers. That means it is quite important to do your research ahead of time. Here at Ultimate Rides, we are proud to offer the most reliable truck lift kit installation near me. We employ a staff of highly-trained, experienced and passionate technicians. Using our in-house lift center, they upgrade vehicles not just for our own inventory, but for the public as well.
At this point, you've probably seen a custom pickup truck out on the road. These vehicles are more popular now than ever before, and Ultimate Rides can help you upgrade your current truck into something truly eye-catching. Read through our guide and you'll learn more about this process, along with everything else we have to offer. You can buy your next custom truck from us, and we'll ship it straight to your home. Continue reading and contact us when you'd like to begin!
Take a Trip Into the Ultimate Rides
Lift Center
One of the many things that sets us apart from a standard auto dealer is our lift center. That lift center is open to the public as well as to those buying a vehicle from us. Our crew offers a huge range of upgrades here, including truck lift kit installation near me. When you choose Ultimate Rides, your truck will be upgraded by a team of ASE-certified technicians with a true passion for custom vehicles. From there, you'll have you choice of countless different upgrades and modifications courtesy of our team.
The most popular choice is undoubtedly a lift kit. However, it's important to know what kind of lift kit you want, and how high you'd like to raise your truck. Get in touch with someone from the Ultimate Rides office. We'll listen to all of your needs and offer up our recommendations. Otherwise, if you know exactly what you want, you can simply let us know and we'll take care of it!
Call Ultimate Rides today to schedule an appointment. With our service center located just one hour south of Chicago, we are within driving distance for a huge assortment of customers. Choose us and we'll bring your dream truck to life!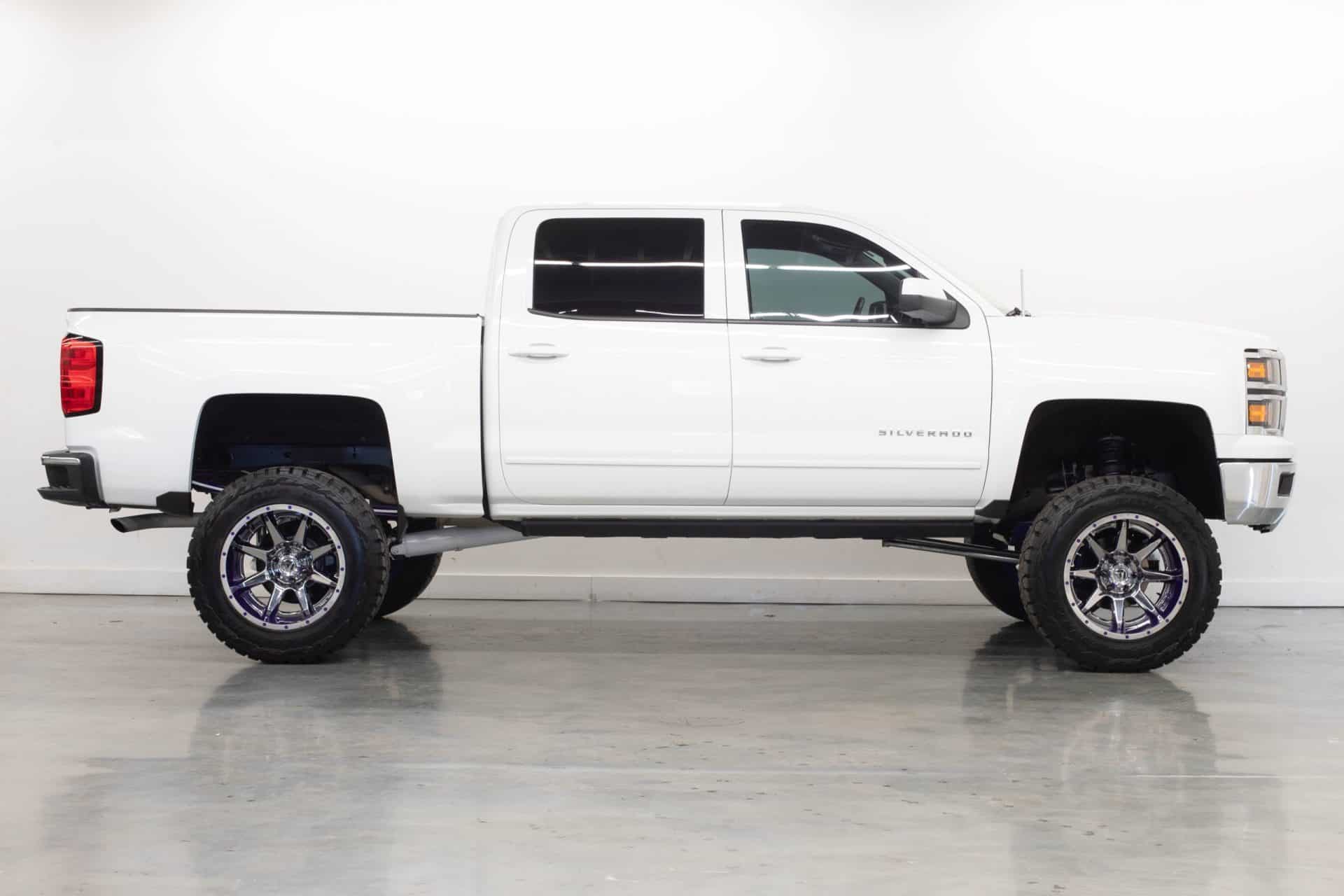 The Ultimate Rides
Customer Service Experience
When you bring your vehicle to us, we want you to have the absolute best experience possible. The same goes for when you're buying one of our trucks, or bringing your truck to us for repairs or maintenance. At Ultimate Rides, we know all too well that our industry doesn't have a good reputation of caring for customers. We want to change that, and we intend to prove it through our actions. We work hard to treat every customer with respect, and we'll help you find your ideal vehicle.
Just start by giving our office a call. We can schedule in a good time for you to bring your vehicle by. We'll ask questions about what exactly you're looking for, and offer up some suggestions if you're looking for some. This customer service promise goes for more than just truck lift kit installation near me. We'll also work very hard to line you up with the right vehicle, even if that means we have to seek it out ourselves. Contact our team today and we can get right to work for you.
Customize Any Vehicle in
Our Inventory
Feel like it could actually be time to buy your next pickup truck? Ultimate Rides definitely has your back. We offer a huge selection of custom pickup trucks for sale, each one available with delivery across the country. No matter what it is you're searching for, we are confident we can help you find it. Plus you won't have to settle for plain old factory models. Instead, we have something special to share with you.
The vehicles you see in our inventory already feature different kinds of upgrades, mostly suspension lifts. However, any time you buy one of our vehicles, you'll have an opportunity to customize it even further in our lift center. Tell us what changes you'd like to make. Our team will get right to work. Best of all, it's up to you whether you wish to cover the cost of these upgrades now or include them in your vehicle financing deal. This makes our customization affordable for just about all drivers! Reach out today and someone from Ultimate Rides will be able to answer any and all of your questions.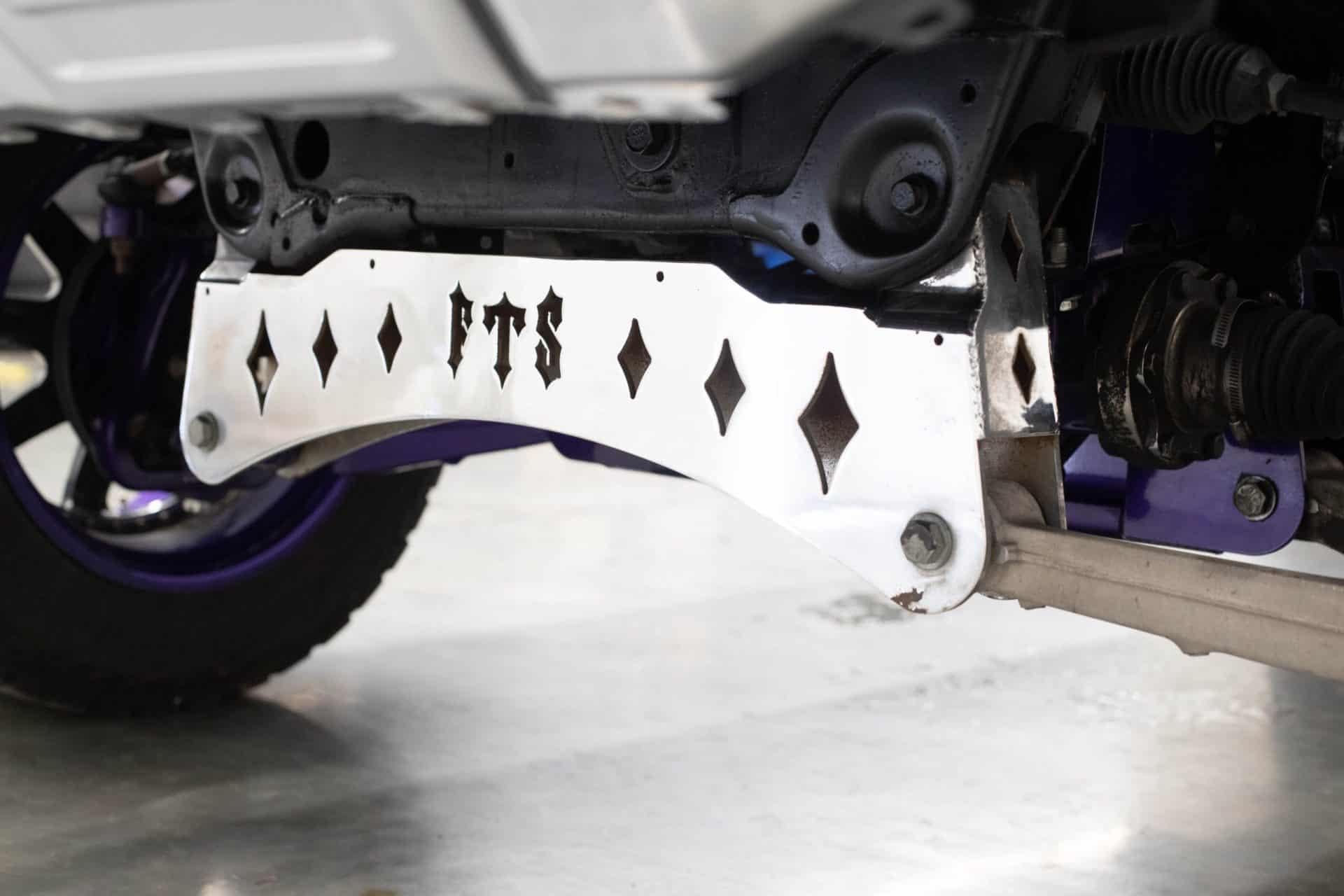 Affordable Shipping Available
Around the United States
Do you live far away from our office? Don't worry! We can still help you find your perfect vehicle. That's because we offer shipping to drivers throughout the United States and even beyond. Just reach out over the phone and we can begin discussing details. No matter where you live, we're confident that we can provide you with an amazing vehicle, brought straight to your home.
Begin by browsing our inventory here on the website. You can call our team and we'll be happy to offer up more information on each vehicle. We can even provide you with further pictures if you need a closer look. When you make a final decision on which vehicle you want, you'll be able to ask for any custom modifications you'd like. From there, our team will get right to work.
Once again, you can choose if you wish to pay for shipping now, or keep it in your financing deal. From the time the vehicle is ready, it should be a week or less before it arrives to your home. To find out more information on this process, go ahead and contact the Ultimate Rides team today.
Ultimate Rides
Rust-Free Trucks
The vehicles for sale here at Ultimate Rides have a number of differences from standard trucks you'd find. Along with our custom modifications, these vehicles are all rust-free. That's right! You won't have to deal with rust when you buy a custom truck from us. While many other auto dealers have no choice but to sell whatever vehicles they get ahold of, we go out of our way to track down rust-free models for you.
We're able to do this by sending our buyers out to areas of the US with favorable climate. They find vehicles that have been taken care of, and we'll bring them back to our service center for an inspection. As long as everything checks out, we start getting the vehicle ready for our customers! This is just another way we go the extra mile to make sure you're getting the best possible experience when you shop with Ultimate Rides.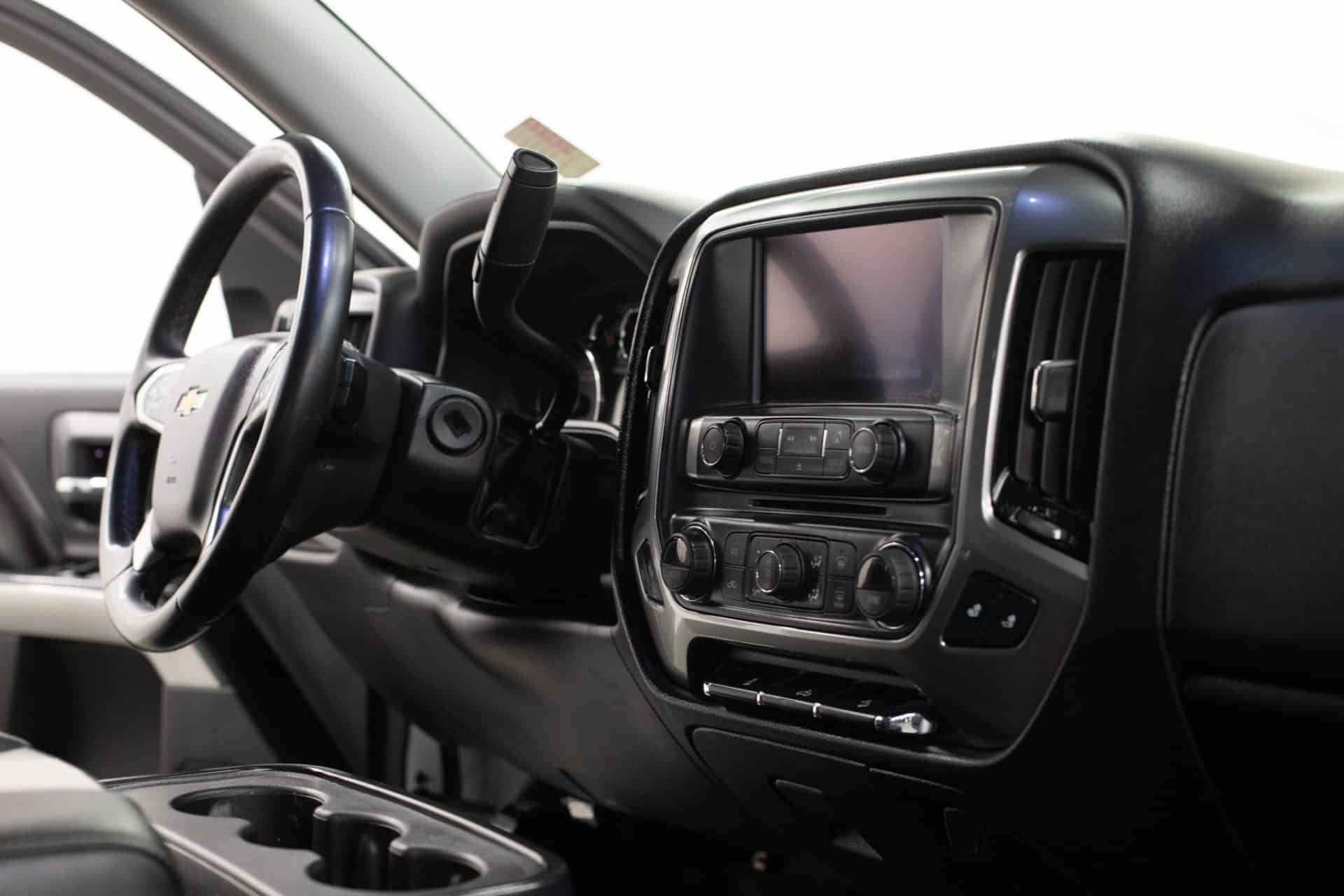 We'll Fix Your Vehicle
No Problem
In addition to installing custom upgrades, the team here at Ultimate Rides can also fix your truck. Our staff is highly-talented, with tons of experience and ASE certification. That means they know their way around vehicles, inside and out. If you are having trouble, bring your ride to us. We'll be able to diagnose unknown problems, or we can get right to work if you know what the issue is. Our team works fast, but our first priorities are care and precision. We'll get your vehicle back up and running and get it back to you in a reasonable time.
On top of that, you can also count on us for both maintenance and detailing. We'll help keep your truck running in great shape by offering tune-ups, oil changes, tire rotation, fluid checks and so much more. You can also bring it to us for a nice deep clean courtesy of our detailing!
Choose Ultimate Rides for Lift Kit Installation
and More
Now that you've spend a good amount of time learning about what we do, do you feel ready to make an appointment with our team? We can offer truck lift kit installation near me along with so much more. Give our team a call today at 815-634-3900 to speak with one of us. We'll provide all the details you need, whether you're shopping for a new vehicle or looking to upgrade your current one. When you are ready, you will find Ultimate Rides by visiting 38 W. Division St., Coal City, IL 60416. That's only one hour south of Chicago!
---
Two Brothers With a Dream

,

Building The Best Ultimate Rides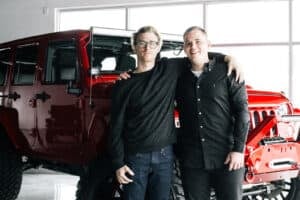 Ultimate Rides consists of two brothers who have been buying and selling custom vehicles for over ten years. Selling lifted trucks by day and writing these awesome reviews by night! They started their Ultimate Rides journey with a third brother Jake, who was a big part of building the business they have today. In 2016 Jake passed away and losing their brother was the hardest thing they ever had to deal with. Even though they had a tragic loss they plan to continue to set a new trend for the auto industry, keeping customers number one. Pushing the envelope on the lifted truck market, these guys love researching and learning about everything in the auto industry!
 — Nick and Alex Bulanda, Founders of Ultimate Rides