Lifted Chevy Silverado: Everything You Need to Know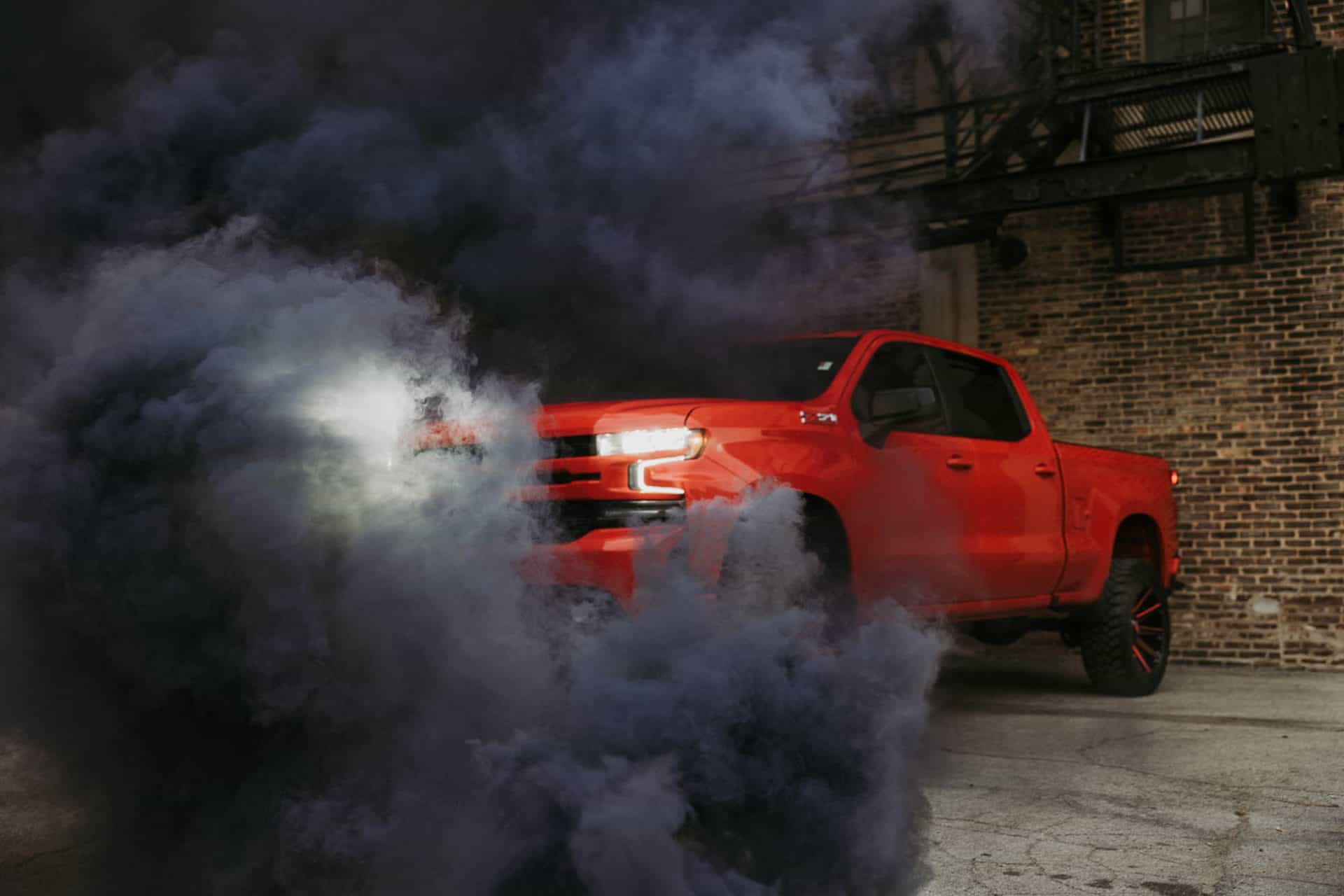 Start Driving a Lifted Chevy Silverado with
Ultimate Rides
Now more than ever, it's common to see a lifted truck driving down the highway or even your local neighborhood street. There are many reasons for this, including easier access to high-quality custom trucks. Ultimate Rides is a proud part of that movement, offering vehicles like the lifted Chevy Silverado with shipping all across the United States. Take a look at our inventory and you'll see just what we mean.
Whether you know virtually nothing about lifted trucks, or you're an expert thinking about upgrading to your next model, Ultimate Rides can help you find what you're looking for. In today's guide, we will go over the possibilities found in our lift center. Additionally, we can provide plenty of general information on lifted trucks along with more specific details on what we do. We'll talk about the possibilities available with our shipping, as well as our industry-leading customer service practices.
Towards the end of today's guide, we'll even get into answering some of the most common questions we hear on a daily basis. If you still have questions after we're through, you can feel free to call the Ultimate Rides office! Our staff will be ready to assist you any way we can.
Countless Ways to Customize
Your Next Truck
A lift kit is just one of the many ways to make your next vehicle match your personality. We have plenty of vehicles in stock, ready for you to check out right now. Each one features customizations of one kind or another. The most common thing you'll see is a lift kit, as that happens to be our specialty. However, there's so much more to explore beyond just that.
Few things highlight a lift kit like a set of new wheels and tires to go with it. You'll find plenty of different options in stock here, and we can also order any specific tires or wheels you want. Additionally, we recommend running boards to our customers. Climbing in and out of your lifted Chevy Silverado is made easy with these accessories. They can also be very important for small children and people with mobility issues.
There are countless other available upgrades beyond these. Contact us to learn about performance chips, LED lighting improvements, a custom interior, new stereo setup, a fresh paint job, or whatever else you can dream up. For now, continue looking through this guide to learn more about lifted trucks and Ultimate Rides.
Benefits of Driving with a
Lift Kit
Lift kits aren't just a phase. There are tangible benefits to driving a lifted truck, with more and more drivers understanding that every year. The most obvious benefit is a new look and feel for your truck. Even with a modest lift, you'll notice a stark difference when you get behind the wheel. You'll be able to see over more of the vehicles around you on the road, helping with awareness. Additionally, you'll have the ability to install a larger set of wheels on the vehicle. This can have a number of performance benefits depending on the tires you choose and the type of driving you do.
Speaking of that, if you're interested in off-road driving, a lift kit is a great choice. Driving a vehicle like the lifted Chevy Silverado can help you avoid scrapes and scratches from grass, rocks and more. You can also find better angles of approach across a variety of different terrain. To learn more about getting a truck set up for off-road action, make sure to contact someone from the Ultimate Rides team. We have plenty of upgrades that can get your truck outfitted for the job.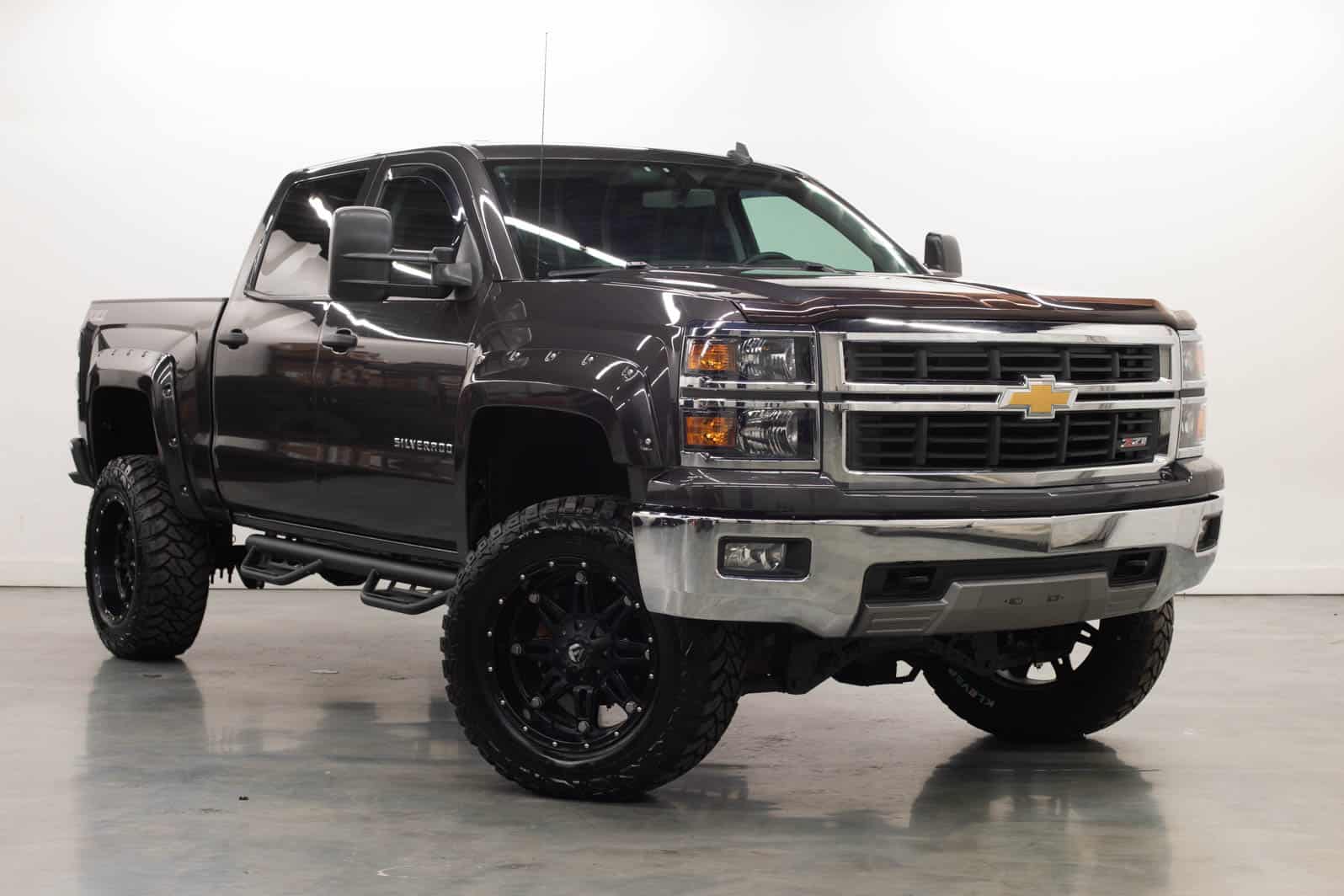 Learn More About the Ultimate Rides
Lift Center
All the vehicles you see in our inventory were customized in our very own lift center, staffed by a team of expert ASE-certified technicians with a strong passion for custom vehicles. Along with all of the trucks you see for sale, customers will also have the ability to further enhance any one of our vehicles. Once you pick one out, let us know what kind of upgrades you're thinking of. We'll get the vehicle over to our service center and our team will get right to work. We work hard, don't waste time, and we'll make sure to get that vehicle in your hands as soon as possible.
Drivers will even be able to choose to finance the cost of their upgrades. Simply let us know and we'll put together a plan that includes everything. This can make the customization process affordable for more people, and could increase your monthly payment by just a short amount. If this sounds appealing to you, be sure to reach out to our office and someone will be happy to tell you more.
Brief History of the
Chevy Silverado
Chevrolet is a company with a long and storied history, and the Silverado pickup truck is a massive part of that. However, it wasn't until 1975 that the company introduced the Silverado name. At first, it was the highest trim level for the popular C/K pickup truck. Throughout the 1990's, Chevrolet began development on a new line of pickup trucks to replace the C/K. The product of this development was the beloved Chevy Silverado we all know and love. Starting in the late part of the decade, the company began to transition from the C/K into the Silverado as their leading pickup truck.
The first generation of the Chevy Silverado was a part of the 1999 model lineup. It began only as a light-duty pickup truck, with the heavy-duty option sticking with the C/K for the first few years. However, over time, the heavy-duty trucks were moved over to the Silverado brand as well.
Over the years, Chevrolet would continue to innovate and improve upon the original Silverado design. As of this writing, we are now on the vehicle's fourth generation, with a wide range of variance available within the lineup. The company is even introducing an all-electric Silverado truck. Now's a great time to get your own lifted Chevy Silverado.
Pickup Trucks
by Popularity and Quality
For a very long time, the Ford F-Series has been the top-selling pickup truck in the United States. Following right behind, however, is the Chevy Silverado. The Silverado has traditionally been followed by the Ram truck, but the company has been gaining on the Chevy brand in recent years. It's possible that Ram may soon pass the Chevy Silverado in popularity. Ford has a strong hold as of now, but who knows how things might change in the years to come? It's undeniable the industry is going to see quite a shake-up with the advent of electric vehicles, especially now that it's not just limited to compact cars.
As far as quality, it's difficult to say one is markedly better than any of the others. Ford, Chevy and Ram trucks each have their own advantages. We recommend thinking about what you plan on using the truck for on a daily basis. From there, do your research to find out which option is the best fit for your situation. In our opinion, the lifted Chevy Silverado is a well-rounded choice, great for a wide variety of purposes.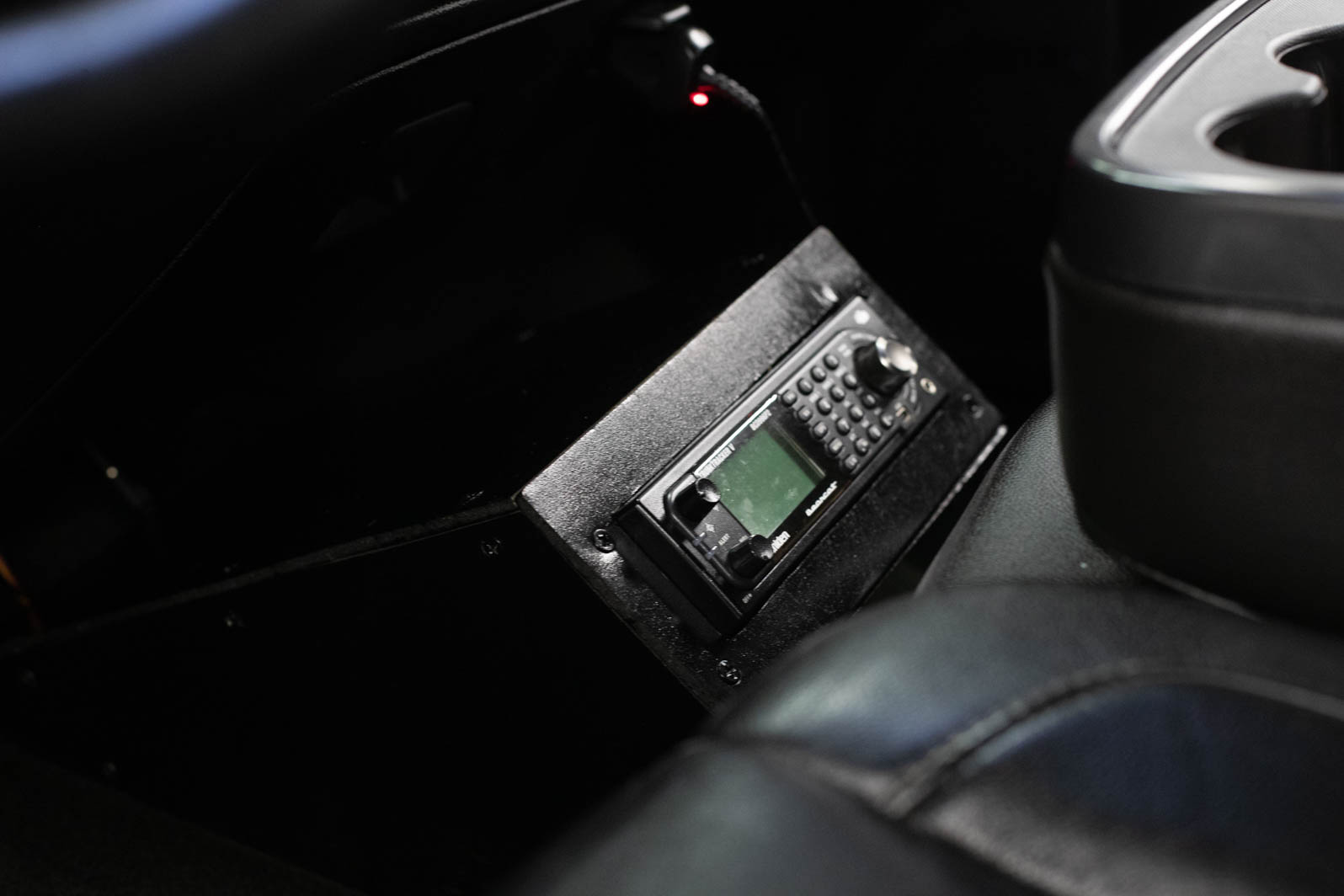 Rust-Free Inventory
Available to You
Back to Ultimate Rides, the trucks you find here won't be like those at your local used auto dealership. Each model sold here is hand-picked by someone on our team. We have incredibly high standards of quality, and because of that we send our buyers out to warmer parts of the country. They find the vehicles that suit our inventory, counting only options that are free of rust and look to be in good shape. From there, they send the vehicles back to our headquarters outside of Chicago.
Each vehicle is inspected in our lift center to ensure it meets our standards. We also usually install upgrades, from a lift kit to running boards to custom wheels and more. Whether you want a vehicle that's new or old, as long as you want something in great shape you can find it right here.
Vehicle Shipping That's
Easy and Affordable
With our vehicle delivery, we're able to provide high-quality custom trucks to drivers all across the United States. Not everyone has the benefit of having a custom auto dealer in their area. Now you can have access to amazing vehicles just like those in more metropolitan areas. There's no need to be nervous about ordering over the phone. Our team will make the process as easy as can be.
Start by browsing the inventory found here on our website. If you'd like, you can call a member of the Ultimate Rides team. We can provide more details on any one of the vehicles you see, as well as offering more pictures if you'd like. When you have made a final decision, we'll work with you on financing right there over the phone. We can carefully go over all the details with you, making sure you know exactly what the plan states.
From there, you can decide if you want to cover shipping upfront or include it in your financing deal. Just like with our custom services, this can make shipping affordable for just about anyone. After that, we'll gather up your shipping details, and our team will start working to get your vehicle ready! It should arrive at your home within a week from the time the vehicle is done.
Financing Plans That
Make Sense
We know that some auto dealerships can offer financing plans that seem hard to understand. We make a point to ensure each customer knows exactly what they are agreeing to. We have a variety of financing plans to offer depending on the situation, and we're always happy to tell you more over the phone. Financing can be a sticking point for many customers, and can be the thing you most dread about buying a vehicle. Our team works hard to make sure this aspect goes as smoothly as possible!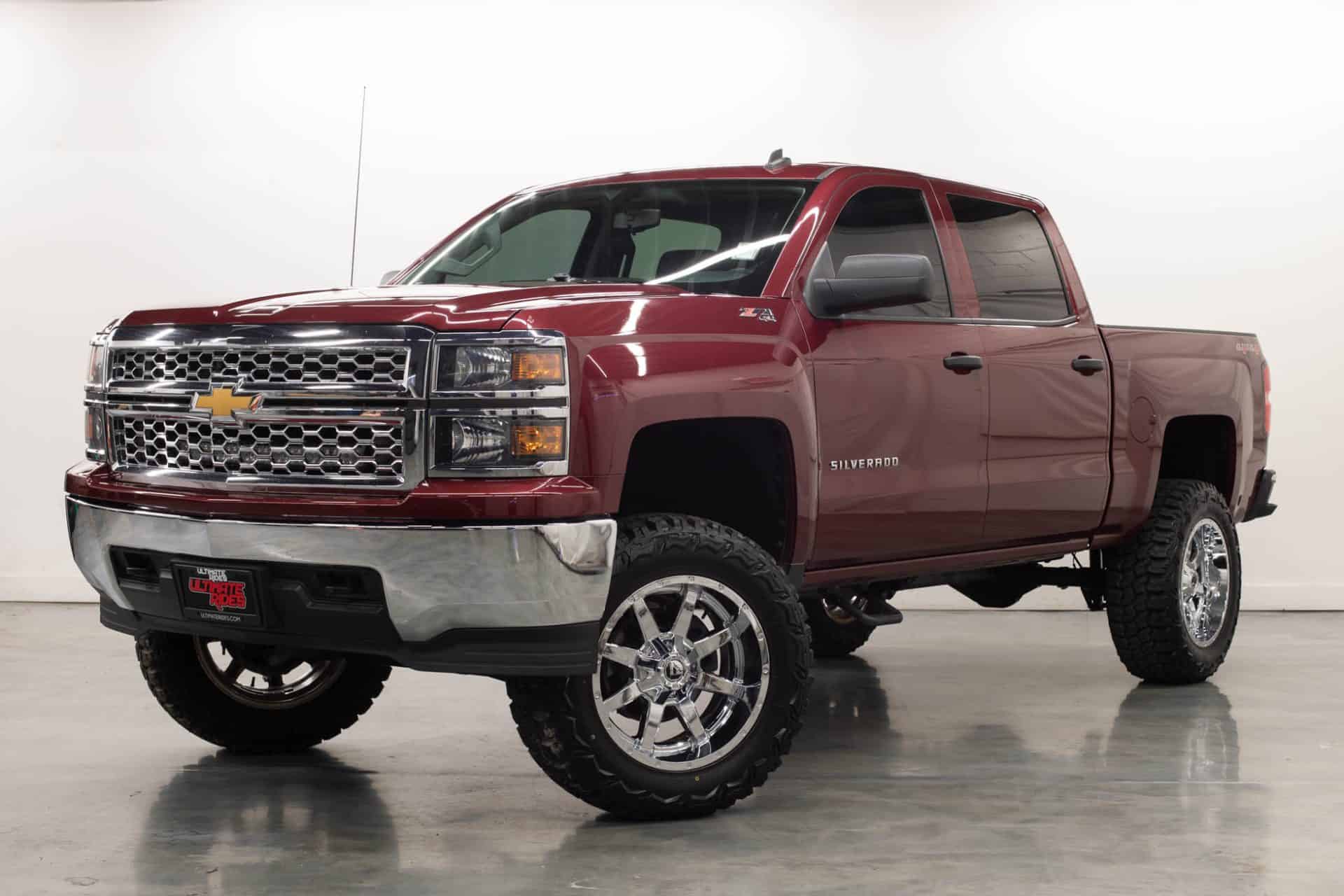 Customer Service That Looks Out
for the Customer
The auto sales industry isn't exactly known for impressive customer service. However, Ultimate Rides wants to change that. Through our actions, we want to prove to customers that there are some auto dealers you can trust. We are a family business, and that means our reputation is important to us because it reflects on our family. Every customer or potential customer is treated with respect and kindness, whether in-person or over the phone.
Don't believe us? Check out some of our customer reviews online to see what others have to say. We work hard to ensure everyone leaves Ultimate Rides with a positive experience. If there's anything you'd like to know or are unsure of concerning a lifted Chevy Silverado or another vehicle, our office is just a phone call away.
Let Us Find You the
Right Vehicle
Is there a certain vehicle you're looking to buy, but you're having trouble locating it? Let Ultimate Rides help. Even if we don't have it in our inventory, our team can help you track down any specific vehicle. Just leave a small deposit with us, and we'll have our buyers keep their eyes peeled. They see countless cars each and every week, so it shouldn't be long before we're able to find the vehicle for you. From there, we can get you the vehicle as-is, or bring it back to the lift center for some upgrades. The choice is yours!
Driving a Lifted Pickup –
What to Know
We've already told you about the benefits to getting around in one of these vehicles, and a little bit later on we'll get into some safety tips we recommend following. For now, it's important to talk about a few major differences you'll notice with a lifted truck. You should be aware that certain things may cost more, including gas and repairs. The vehicle will use up more gas as it's higher up off the ground and weighs more. In most cases, the difference shouldn't be substantial, but it's something to be aware of.
As far as repairs, it can become more costly to get in and fix certain areas of the vehicle. Additionally, it may require different parts depending on the setup. In general terms, it's safe to say you'll be spending at least a little bit more to fix a lifted truck than a standard one. Most drivers, though, find all of this well-worth the impact on your day-to-day life.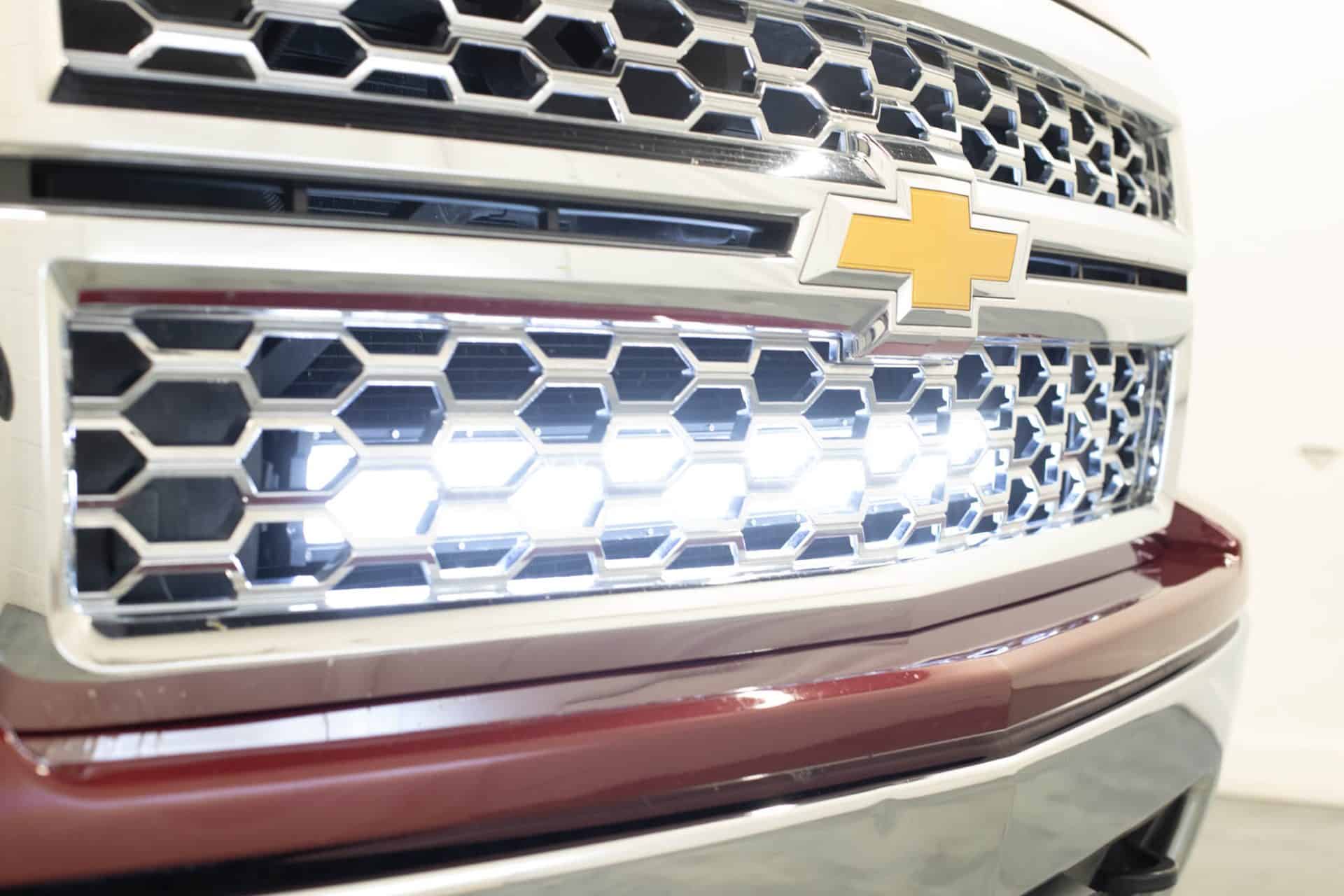 Building the Perfect
Lifted Chevy Silverado
You don't just have to settle for the options you see in our inventory. Our team has the ability to build out your dream vehicle. Is there a vision in your head of what you'd like to see yourself driving? Our team will be happy to bring that dream to life. We are just as passionate about custom trucks as you will be about your own.
Get in touch with our team over the phone. We'll be able to have a discussion about your wants and needs. We're very confident we can come to an agreement on features and price. It's all just a matter of deciding on the details! Reach out to Ultimate Rides and we'll be happy to start that process today.
Let Us Upgrade Your
Current Truck
Have you decided you want to keep your current truck? No worries, as you'll have the ability to upgrade it right here at Ultimate Rides. In addition to customizing our own vehicles, the lift center is available to the public as well. All of the same upgrades offered for our own vehicles will be there for you. Just get in touch with us to schedule an appointment, and learn more about how we can get your vehicle feeling brand new again.
Lifted Truck
Safety Tips
There are some pretty big differences in driving a lifted truck versus any standard vehicle. A lot of it can be hard to put into words, with experience necessary to really know what we're talking about. However, there certainly are some things you should know before getting behind the wheel of a lifted truck. First, be aware that the truck is going to have a higher point of gravity. This means you'll want to take turns slowly, or you risk the chance of tipping over. Along with that, you'll need to stay extra aware of anything close-up to your vehicle. Because you're higher off the ground, it can be more difficult to see things near to you. Just take it slow and be extra careful! As long as you follow these tips, you should have an excellent time inside your new lifted vehicle.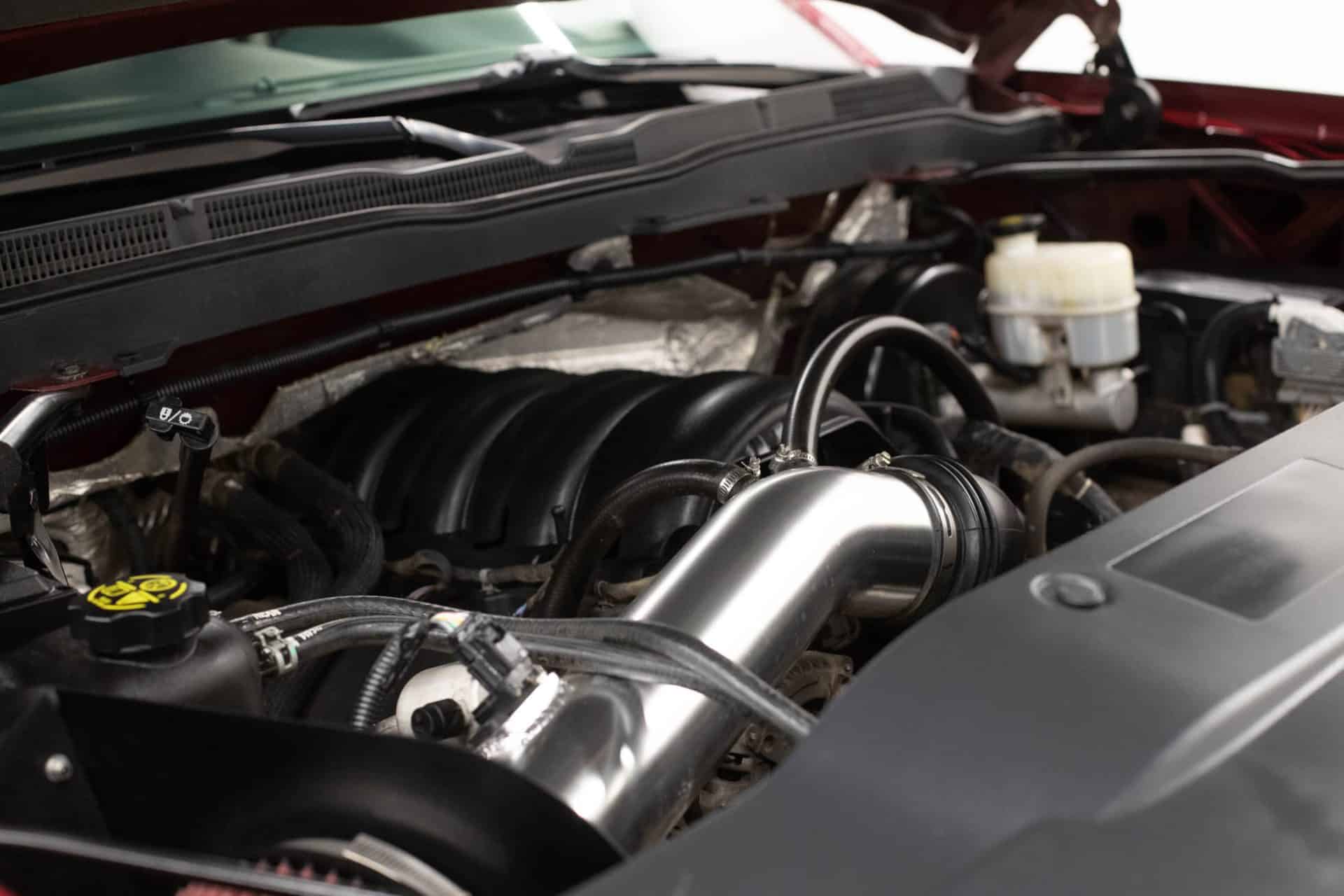 Ultimate Rides Offers
Maintenance, Repairs and Detailing
In addition to customizing your vehicle, our technicians are here to help with both repairs and maintenance. As we've mentioned, we have ASE certification and are qualified to tackle any and all vehicle problems. Whether you need someone to take care of your standard maintenance like an oil change, or you have major engine troubles you need handled, count on our team to help.
Our prices are fair, our work is unparalleled, and we'll get your vehicle back to you as quickly as possible. Make sure to give us a call to find a good time to bring your vehicle in, or to let us know if you're having it towed to our HQ. We also offer detailing! If you're looking to get your car, truck or SUV shining and sparkling inside and out, we're the team for you. Finding a team of technicians you trust with your vehicle can be difficult. You have our word that your vehicle will be in good hands with Ultimate Rides.
Frequently Asked Questions
At this point, do you still have questions? If so, that's perfectly understandable. This is a big topic and it's no doubt that there's a lot to cover. Take a look at our next section to find out if we have answered any of your lingering questions. These are some of the most common queries we hear from customers and readers, so we're hopeful we'll get to yours! If we didn't, please feel free to contact the Ultimate Rides office.
Q: Can I install my own lift kit at home?
A: While it is technically possible to install your lift kit in a home garage or driveway, we don't recommend it in most circumstances. If you've chosen a very basic lift kit, or if you have lots of experience working under trucks, by all means you can give it a shot. However, without the right technical knowledge or the proper equipment, you could have a true hassle on your hands. We recommend doing some research on your chosen lift kit as well as your specific vehicle, whether it's the Chevy Silverado or something else. Learn what to expect, and then you can make an educated decision on whether you want to install at home or not. You might save some money in the short term, but the long term costs could be much worse.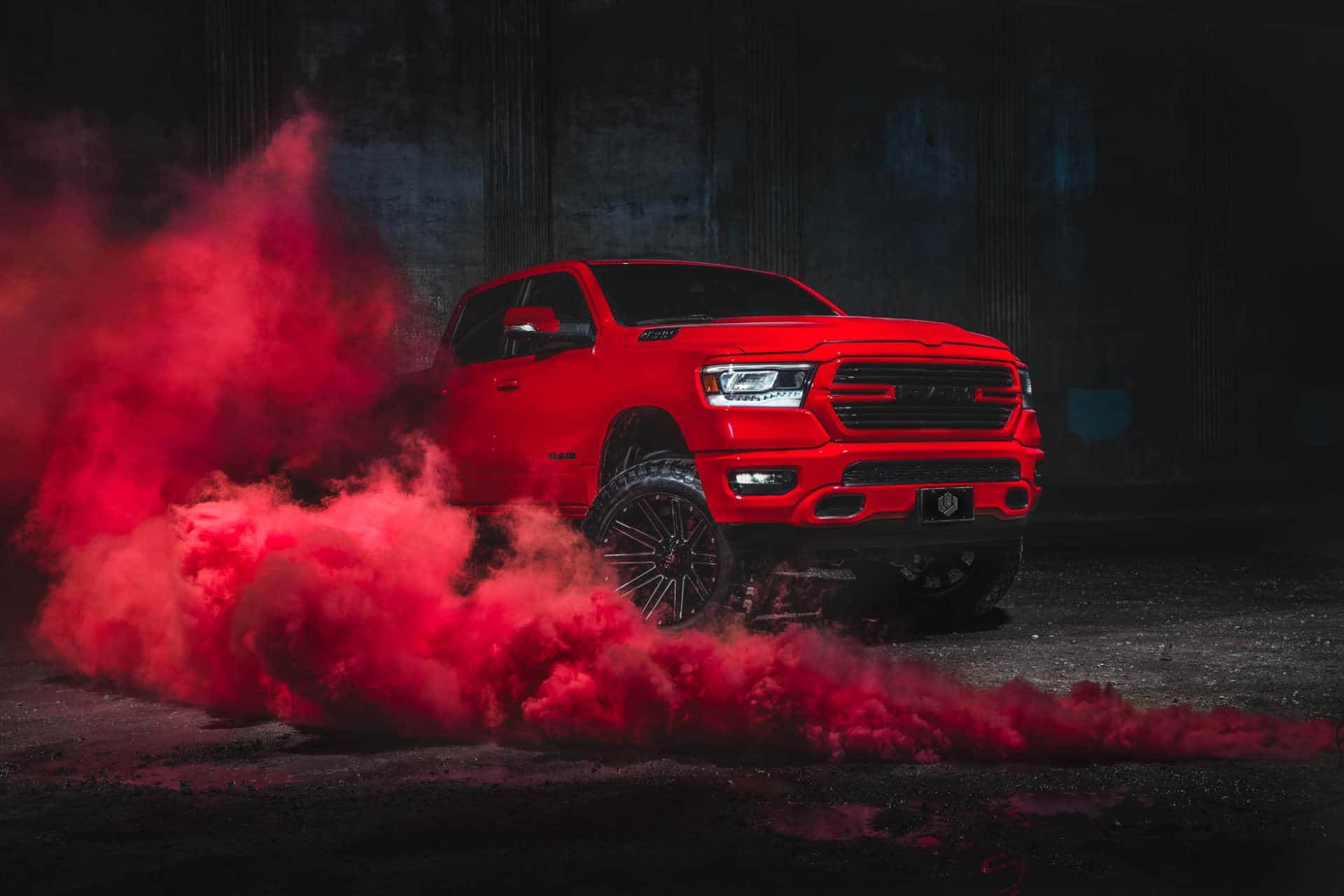 Q: Do lift kits require extra maintenance on my truck?
A: There may be a few extra steps required for lifted truck maintenance, but there's definitely nothing major. In most cases, you'll just want to have someone look over your bolts and make sure everything is tight. It's never a bad idea to have a general vehicle inspection, but it is more important when you're dealing with a custom lift kit. Doing so will ensure you and others in your vehicle stay safe as the years go by. Beyond that, all your other maintenance steps should be followed as normal. That includes regular oil changes, fluid checks, filter replacement, tire rotation and more.
Q: What's the difference between a body lift kit and a suspension lift?
A: These are the two main types of lift kits for drivers to consider on trucks. A body lift kit is going to be the cheaper way to raise up your vehicle. They use spacer blocks, coil springs or some other means to lift up the body of your truck, SUV or car. Suspension lifts cost more and are much more difficult to install. They actually alter the vehicle's suspension, raising it up in a way that won't detract from ride quality. There are plenty of good body kits out there, but the level of quality offered by a suspension lift just can't be matched on a tight budget. When deciding between the two, think about your budget and decide which option works best for you.
Q: Are lift kits safe?
A:  Absolutely! While there are certain safety measures that need to be remembered when driving a lifted truck (as covered in our guide), these trucks were designed to be driven on the road safely. Just make sure you choose a team of technicians you trust to install your lift kit. If everything is installed correctly, then you should be all set. Follow the typical rules of the road, remember your higher center of gravity, and keep an eye out for anything up close to your vehicle. If you do, you shouldn't find any problems that other drivers don't also have to deal with.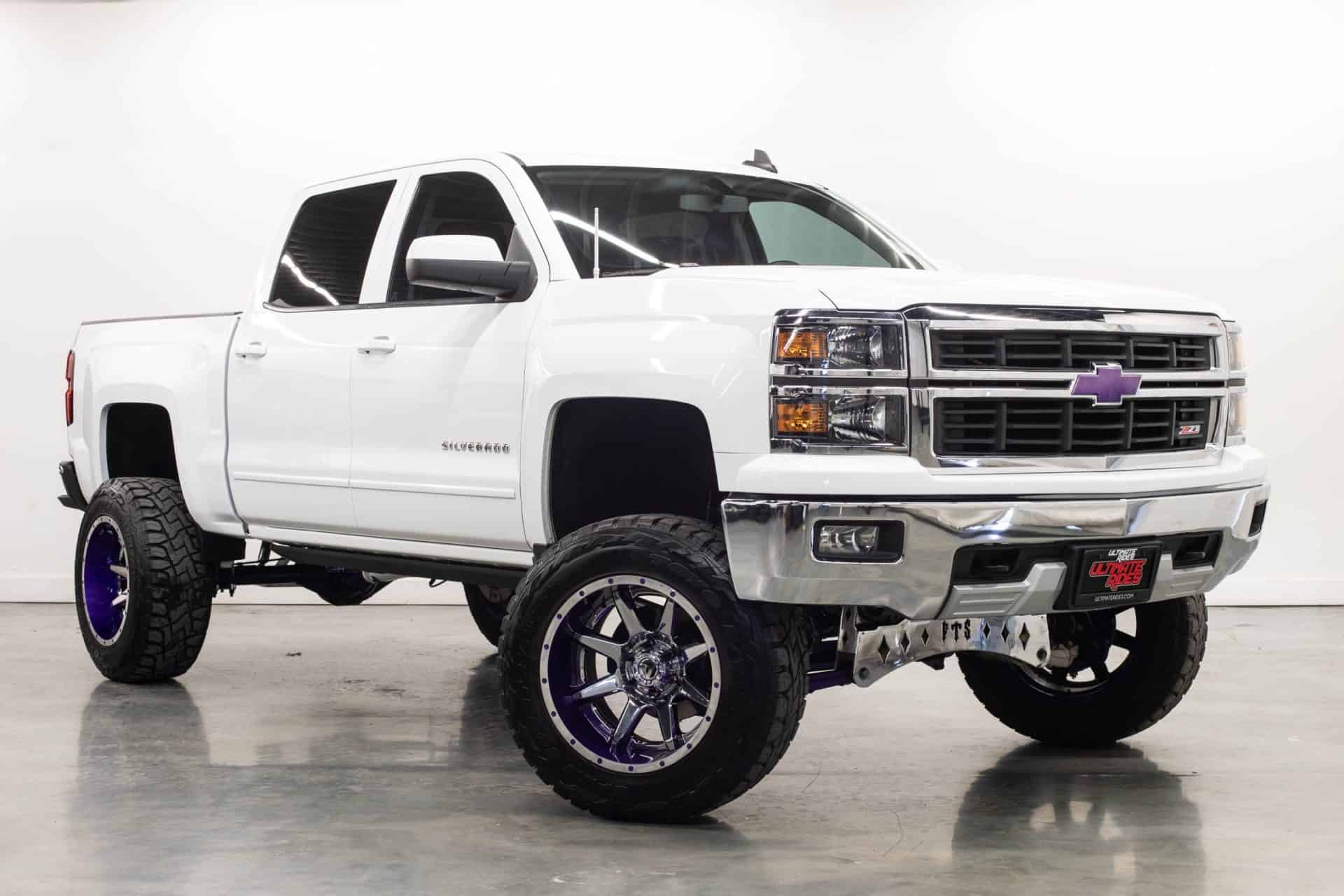 Q: Do I need a leveling kit or a full lift kit?
A: A full lift kit will raise up the overall height of your vehicle by anywhere from 1 to 6 inches or sometimes more. Alternatively, a leveling kit will focus instead on either the front or read end. This is great for many drivers who are dealing with a sagging front end in their truck. It's an incredibly common problem. If you've noticed this with your truck, it sounds like a leveling kit is for you. However, if the front and rear end of your truck appear even, you'll likely just need a standard lift kit rather than a leveling kit.
Q: How expensive is it to install a suspension lift or lift kit?
A: This all depends on what kind of lift kit you decide to install, as well as your specific vehicle. You can find budget body lift kits for as low as $100 or sometimes even less. However, those products simply won't compare to a more expensive suspension lift kit. If you plan on opting for professional installation, you should also expect to add on a lot more money to that cost. The best doesn't come cheap. By choosing the right team to install your upgrades, you'll be ensuring your money is worth it. Contact Ultimate Rides and we can offer top-notch reliable installation on lift kits and more for your pickup truck. That way, you'll know exactly what to expect when you get your truck back.
Q: Will a lift kit impact my insurance costs?
A: This question is best answered by your individual auto insurance provider. In many cases, you can expect the cost of the policy to go up somewhat. That's not because it's any less safe to drive a lifted truck, but instead because it can often cost more to fix problems when they do arise. That said, it's definitely worth checking in with your insurance company. Who knows? You may be surprised about what they have to say on the topic.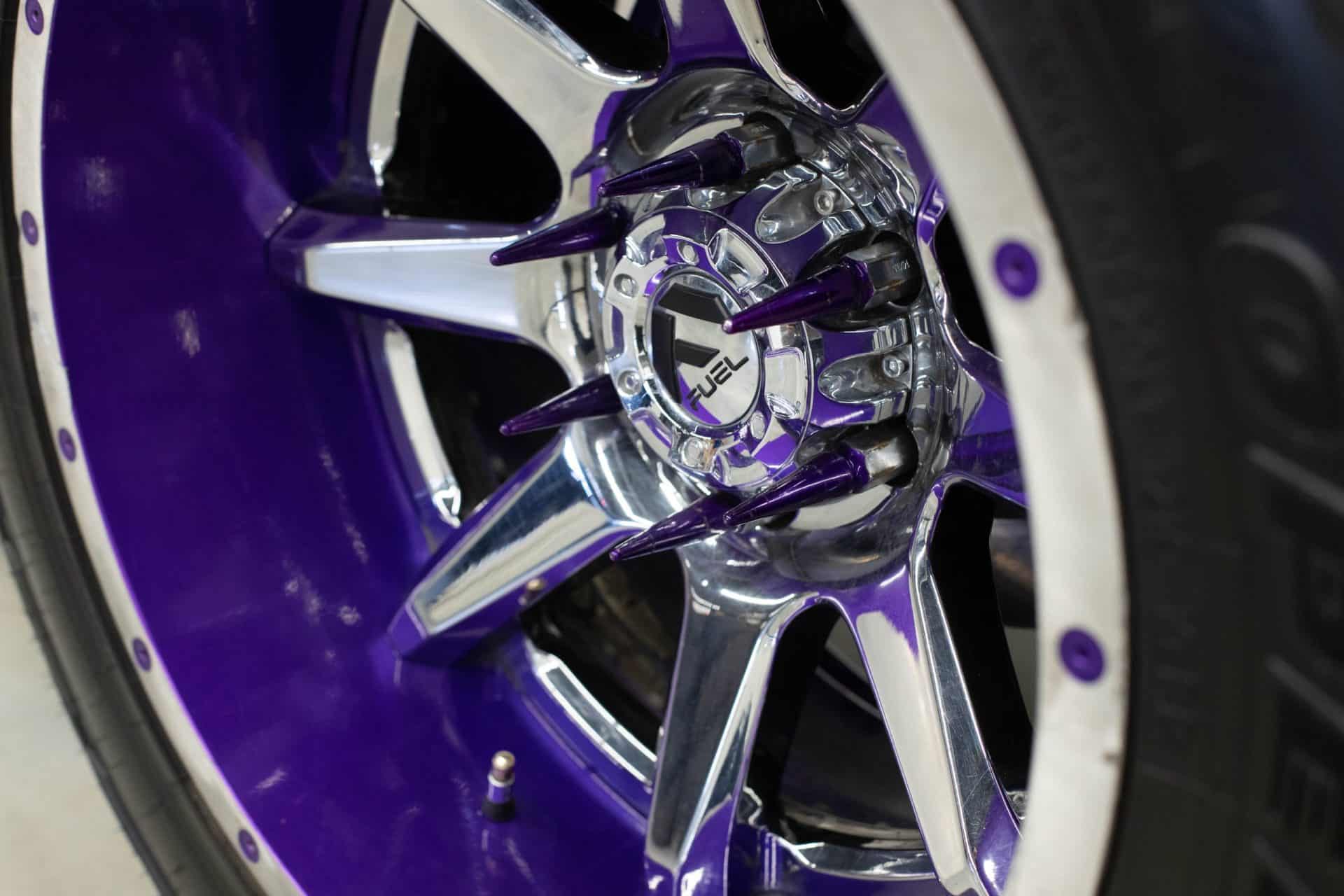 Final Thoughts
Now that you're here at the end of our guide, we hope you're coming out more knowledgeable about custom trucks and specifically the lifted Chevy Silverado. It's safe to say the truck is one of our absolute favorites, and we're always happy to show off Silverado models to our readers. If you have any questions left for us, we encourage you to reach out over the phone. You can get in touch at 815-634-3900. For those of you living in the Chicago area, or within driving distance of it, you can also come see us in person. You'll find Ultimate Rides at 38 W. Division St., Coal City, IL 60416. That's only an hour south of the city! We are confident we'll be able to help you start driving an amazing truck in no time, so don't hesitate to talk to us!
---
Two Brothers With a Dream

,

Building The Best Ultimate Rides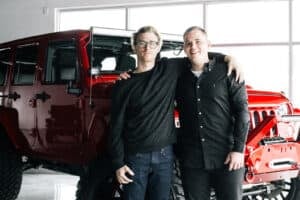 Ultimate Rides consists of two brothers who have been buying and selling custom vehicles for over ten years. Selling lifted trucks by day and writing these awesome reviews by night! They started their Ultimate Rides journey with a third brother Jake, who was a big part of building the business they have today. In 2016 Jake passed away and losing their brother was the hardest thing they ever had to deal with. Even though they had a tragic loss they plan to continue to set a new trend for the auto industry, keeping customers number one. Pushing the envelope on the lifted truck market, these guys love researching and learning about everything in the auto industry!
 — Nick and Alex Bulanda, Founders of Ultimate Rides