Best Year Silverado 1500 to Buy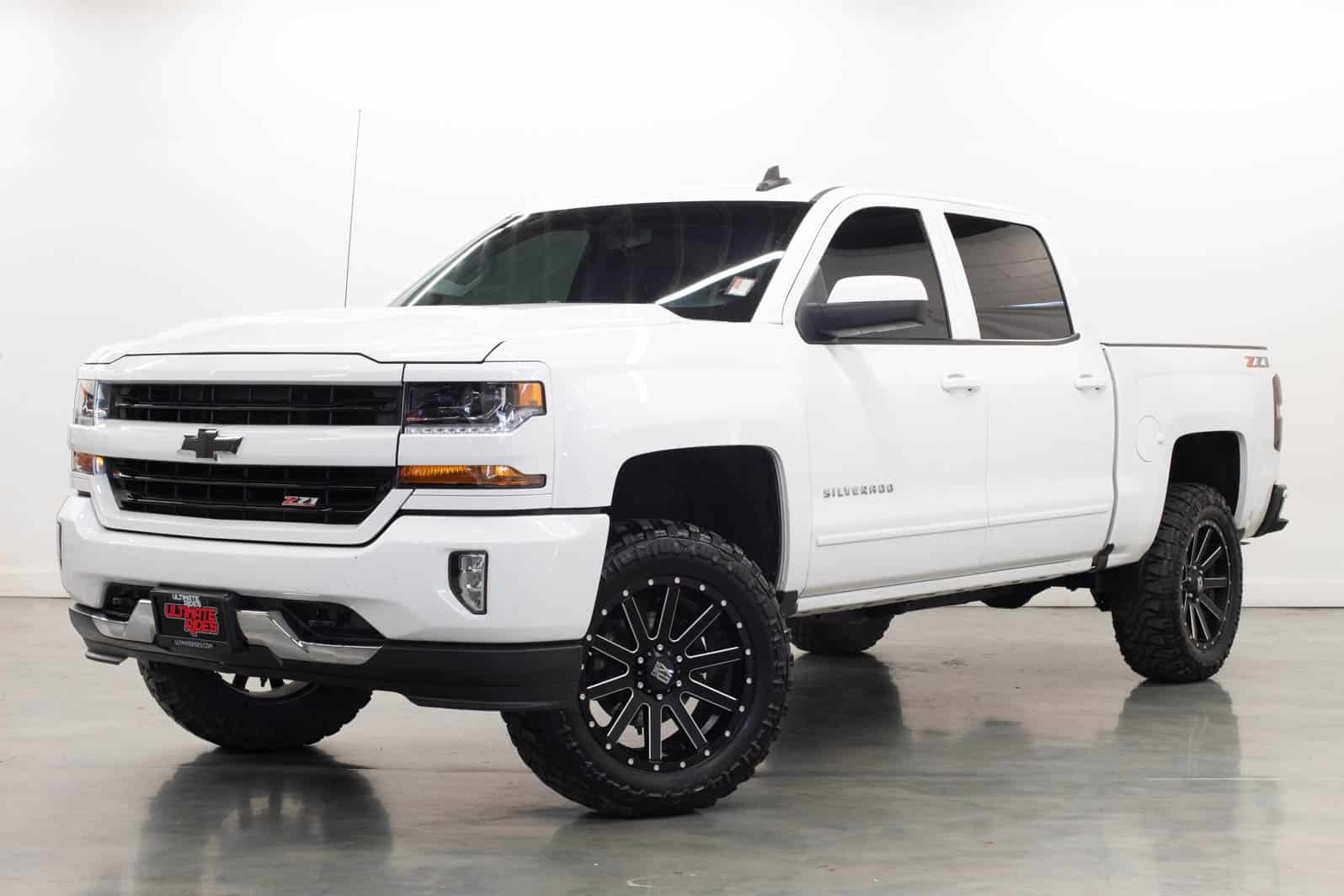 Choosing the Best Year
Silverado 1500
The best model year to pick out for the Chevy Silverado 1500 depends on a number of factors. What does your budget look like? What are you looking to get out of the vehicle? Do you need an everyday driver or something for rugged work trips? Depending on your answers, the best year Silverado 1500 may be different.
If you're able to track down a model in great shape, it's not a bad idea to go with an older Silverado 1500. The 2005 model features a reliable engine, coming in a couple of years after the truck received a facelift from the manufacturer including some updates. Then again, there are benefits to opting for a 2006 or later model, as they upgraded the brakes around this time.
Buying a newer truck also has its own benefits. The best year Silverado 1500 can often be considered whichever the most recent model year is. It'll cost you more, but in return you'll find reliability, great new features, and high-quality parts. For more assistance choosing the right Silverado 1500 model, contact our office!
Find Your Next Truck at
Ultimate Rides
We are a new and used custom auto dealer providing drivers across the United States with access to high-quality vehicles. Wherever you might live, you'll have an opportunity to order a vehicle from us and have it delivered to your home. We have a large inventory to offer, each one able to be customized the way you want. On top of that, our customer service will make sure you find exactly what you're looking for.
Take a look through today's guide and you'll learn plenty more about Ultimate Rides. We'll tell you where we source our inventory from, as well as details on the financing and shipping processes, all the info you need about our lift center, and much more. At the end, if you still have any questions, you can always feel free to give the Ultimate Rides office a call and we'll provide some answers.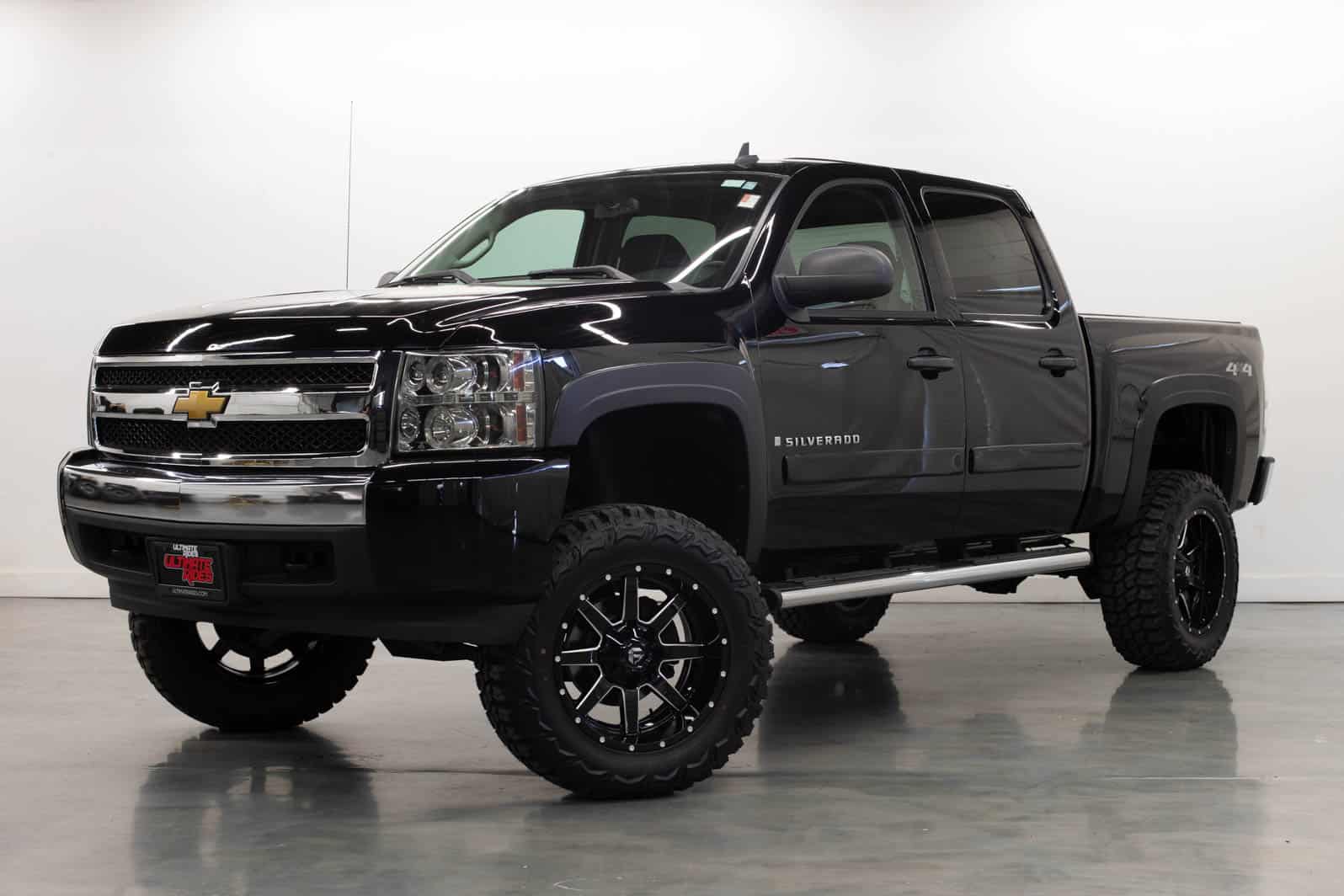 Learn About the Ultimate Rides
Lift Center
Our on-site lift center is where most of the magic happens. As you'll be able to tell from just a brief glimpse at our inventory, we're focused on providing our customers with high-quality new and used trucks. However, it's not just the level of quality that sets us apart. We have a team of technicians who staff our lift center, outfitting each vehicle with custom upgrades such as a suspension lift or a set of running boards.
On top of applying these upgrades to our inventory, the lift center is also open to any of our customers. When you buy one of our vehicles like the best year Silverado 1500, you'll have an opportunity to add on any customizations you can think of. There's no limit to what we can offer besides your own imagination. Contact us to learn about what might be awaiting you.
As far as paying for these upgrades, you'll have the chance to include the cost in the financing deal for your vehicle. That means you can simply raise your monthly payment by a small amount, making this custom work more affordable for everyday drivers. Contact us to learn more details about how this all works, and to get started finding a vehicle of your own today.
Customer Service That Actually
Serves the Customer
In our current era, buying a vehicle has developed a reputation for being an unpleasant experience. Auto dealers don't offer the best customer service in most cases. That is something that Ultimate Rides wants to change. We have made our customer service team a major aspect of our business. Our main goal is not to unload any vehicle we can onto you. Instead, we want to work with you to find or build your perfect vehicle.
Whether you do business with us in-person or over the phone, you can expect to be treated with kindness and respect. We'll listen to all you have to say, and offer up our recommendations based on that information. We can even track down a specific vehicle for you. For instance, if you wanted the best year Silverado 1500, we'll have a conversation to help you decide on the right choice, and then we'll hunt it down for you!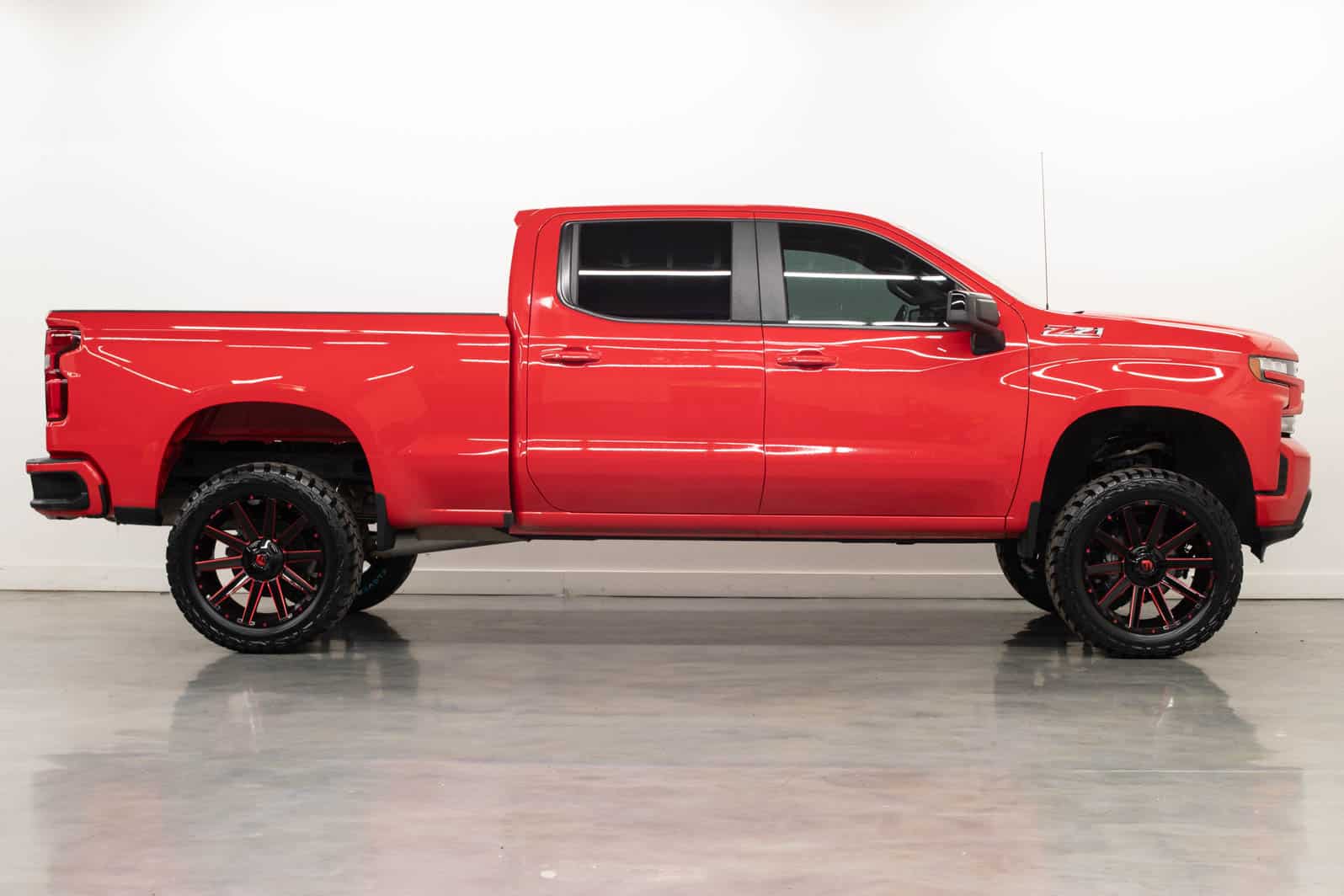 Order a Custom Vehicle for
Delivery to Your Home
With our ability to ship vehicles around the country, more people than ever have access to high-quality custom trucks. Start by giving our office a call. Once we're able to help you find the model you want, we can take care of financing virtually. You'll still be able to customize the vehicle if you want, and we'll send it out to you as soon as it's ready. You can even choose if you want to pay for delivery now or include the costs in your financing deal, making it more affordable for all! Let us know if this is something you're interested in and we'll make sure you get all the necessary info.
Rust-Free Trucks
Ready for You Now
We don't sell any old vehicles at Ultimate Rides. Here you'll find an inventory full of high-quality rust-free vehicles, no matter if they are new or used. If you visit one of your local auto dealers, you'll likely find a range of quality in terms of their selection. At Ultimate Rides, this isn't the case. We only offer the best of the best. While that may mean our vehicles cost a little more than other auto dealers, that's because you're getting a reliable vehicle that has been hand-picked and upgraded by experts.
It starts with us sending our buyers out to warmer areas of the country. In these regions, like the Southwest, it's easier to maintain vehicles, as they don't have to deal with harsh winters and salted roads. We take the best options we find and bring them back to our headquarters. Once we get them in the lift center, each vehicle goes through an in-depth inspection. As long as it checks out, we'll upgrade the vehicle with a lift kit and perhaps some other improvements, and then list it in our inventory for you to browse!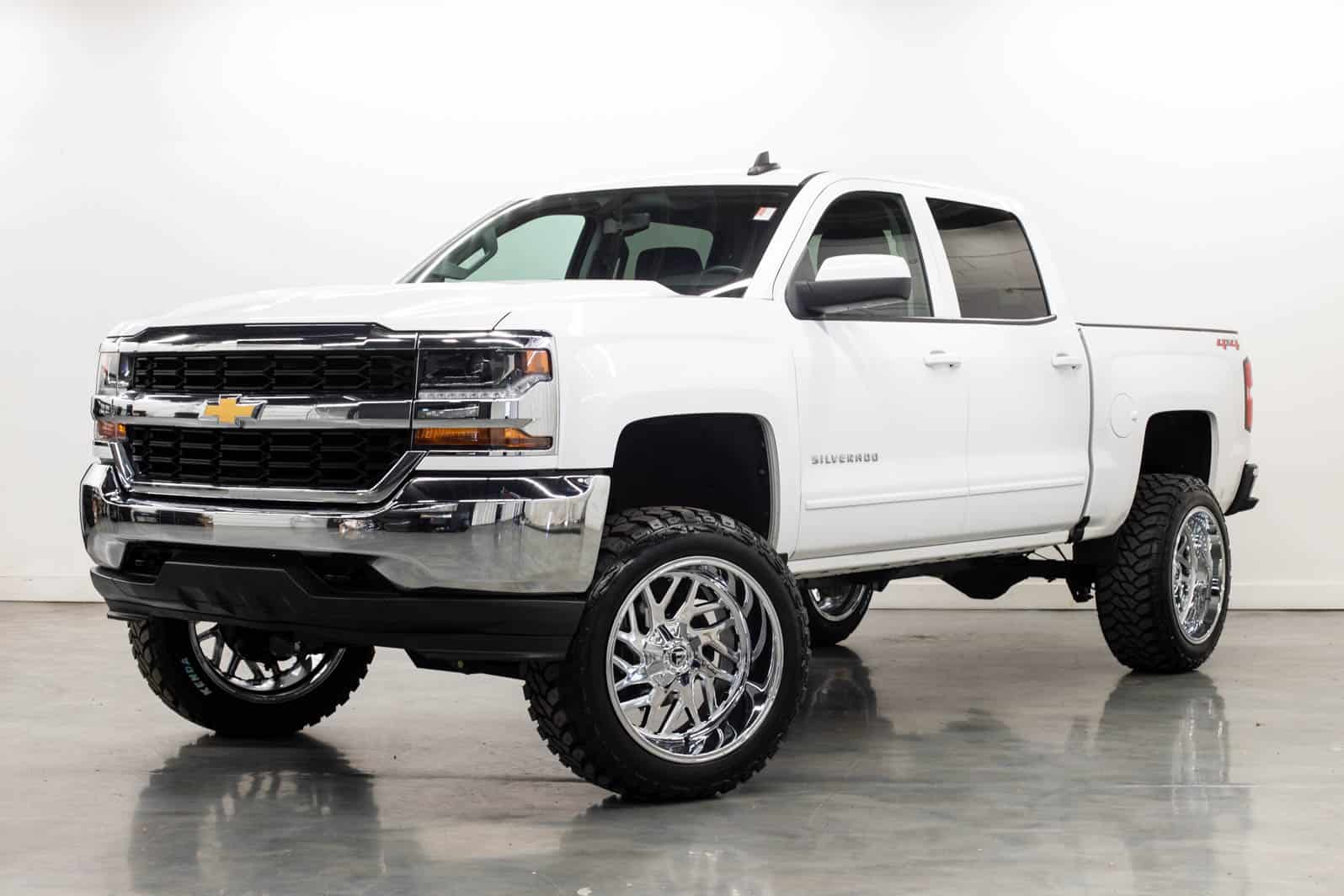 Detailing, Maintenance and
Repair Services
It can be pretty hard to find a team of mechanics you can trust these days, especially when it comes to fixing lifted vehicles. Thankfully, in addition to providing custom work for drivers, our shop offers repairs and maintenance along with detailing. Ultimate Rides can be your one-stop-shop for all things relating to vehicles.
Our techs have ASE certification, as well as plenty of experiencing working on vehicles. We also prioritize quality over speed, but we will make sure to get the vehicle back to you in a timely manner. We know how frustrating it can be to be without a set of wheels. Give us a call and we'll set up an appointment for you to bring your vehicle in. On the other hand, if you're having it towed, simply let us know that it will be arriving and we'll keep an eye out.
From there, you can tell us what you'd like done. If you have a special occasion coming up, let us detail the vehicle for you. Otherwise we'll be happy to handle any repairs, major or minor, as well as all your standard maintenance. Simply let us know how we can be of service to you!
Choose Ultimate Rides for the
Best Auto Experience
Do you feel as though the right vehicle might be waiting for you in our inventory? If so, then what are you waiting for? We have a team of customer service reps standing by to help line you up with the perfect truck. We've already told you about many of the ways we could assist, but it barely scratches the barrel. Call our office and we'll be happy to offer up more details on any of our rides, as well as helping you customize it just the way you'd like.
Ultimate Rides is located about one hour south of Chicago. You can find our office at 38 W. Division St., Coal City, IL 60416. For those who live outside the Chicago area and want to inquire about delivery, call us today at 815-634-3900. You can rely on Ultimate Rides to help you start driving an amazing custom truck like the Chevy Silverado 1500.
---
Two Brothers With a Dream

,

Building The Best Ultimate Rides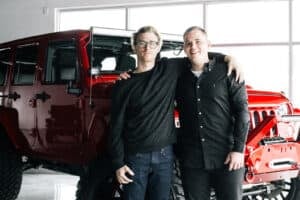 Ultimate Rides consists of two brothers who have been buying and selling custom vehicles for over ten years. Selling lifted trucks by day and writing these awesome reviews by night! They started their Ultimate Rides journey with a third brother Jake, who was a big part of building the business they have today. In 2016 Jake passed away and losing their brother was the hardest thing they ever had to deal with. Even though they had a tragic loss they plan to continue to set a new trend for the auto industry, keeping customers number one. Pushing the envelope on the lifted truck market, these guys love researching and learning about everything in the auto industry!
 — Nick and Alex Bulanda, Founders of Ultimate Rides