Jeep Lift Kit Installation Chicago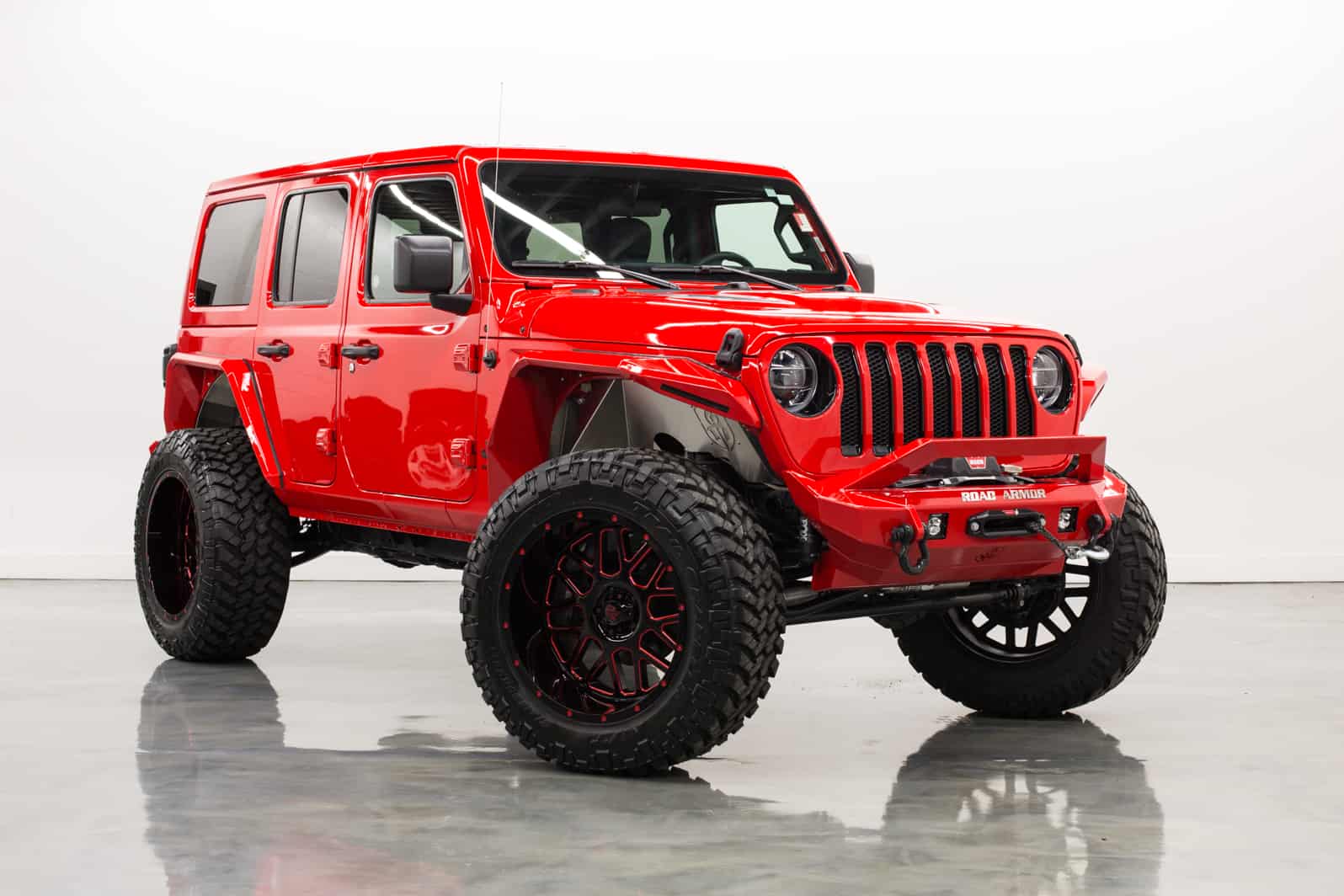 High-Quality Jeep Lift Kit Installation
Chicago
Have you been searching for somewhere to upgrade your Jeep in the Chicago area? Now that you've found Ultimate Rides, you're definitely in the right place. Located just about an hour south of the city, Ultimate Rides is the Chicago area's best resource for lifted vehicles and custom upgrades. We encourage you to spend some time learning about what we do here. We believe that, by the end, you'll feel confident knowing you can find your next vehicle with us, or even rely on us for Jeep lift kit installation Chicago. Our team works incredibly hard, and we all have a lot of passion for what we do. Take the time to get to know Ultimate Rides just a bit, and then be sure to let us know how we can assist you!
Upgrades Available in the Ultimate Rides
Lift Center
If you'd like to know about what our custom service center can offer your vehicle, you are in luck. Whether you simply need a lift kit installed, or you're looking to completely change the look and feel of your Jeep, our team is ready to handle it. Start the process off by giving our office a call. You can have a discussion with a member of our staff about what exactly you're looking for. We'll be able to provide more information on the process, and we should be able to set you up with a good time to bring your vehicle in. If you know for sure what you'd like done you can feel free to let us know then and there. You're also welcome to take some more time to think about the upgrades you want! Then you can call us back as soon as you're ready to move forward.
Our team works fast, but at the same time we're always careful to avoid mistakes. We should be able to give you an answer as to how long you can expect to be without your Jeep once you're speaking to us over the phone. It all depends on our workload and schedule, but you have our word that we'll do the best we can to get your vehicle back in a timely manner. For more details on what kind of upgrades you can expect to find here, keep on reading!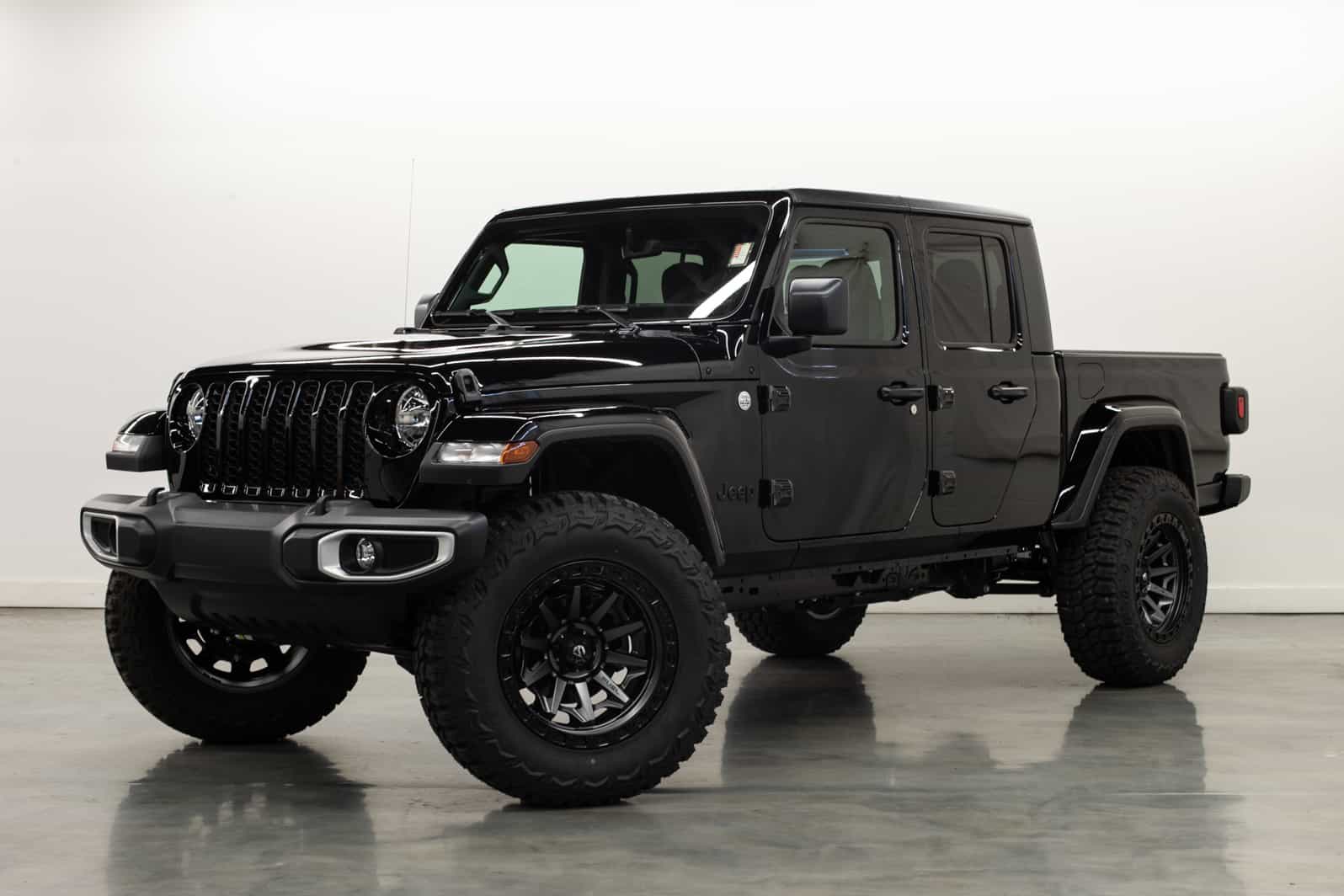 Chicago Area
Repairs and Maintenance
In addition to providing upgrades for your vehicle like a lift kit, Ultimate Rides also offers repair and maintenance services for our customers. We know that it can be difficult to find a quality team of mechanics that you know you can trust. This is even more difficult when you're driving a lifted vehicle, as they can cause some mechanics extra trouble. Here at Ultimate Rides, we pride ourselves in treating customers and their vehicles with care. On top of that, we know our way around custom trucks and SUVs, so they'll pose no problem for us.
If you need some basic maintenance work done such as a tire rotation or oil change, you can count on Ultimate Rides to take care of it and get your vehicle right back to you. We're also here to handle larger jobs, such as engine repairs or transmission trouble. We can even diagnose problems if you don't know what the issue is. Our team works very hard to provide you with top-notch repair and maintenance, so contact us if your vehicle needs some work soon.
Customer Service
Looking Out for You
Ultimate Rides has a great reputation for the way we treat our customers. While the rest of the auto sales industry may have a spotty track record when it comes to customer service, we make it one of the core tenets of our business. By putting the customer first and treating everyone with respect, we hope to show that there's more than one way of doing business in our industry.
That means when you shop at Ultimate Rides, whether in-person, online or over the phone, you'll be dealing with a staff members whose goal is to help you find exactly what your looking for. If that means we need to track down a new vehicle for you that we don't have in stock, or even build something from scratch to your specifications, we can make it happen! Give us a call or stop by our office and you'll see what we mean. You can also take a look at our Jeep lift kit installation Chicago reviews online if you don't believe us!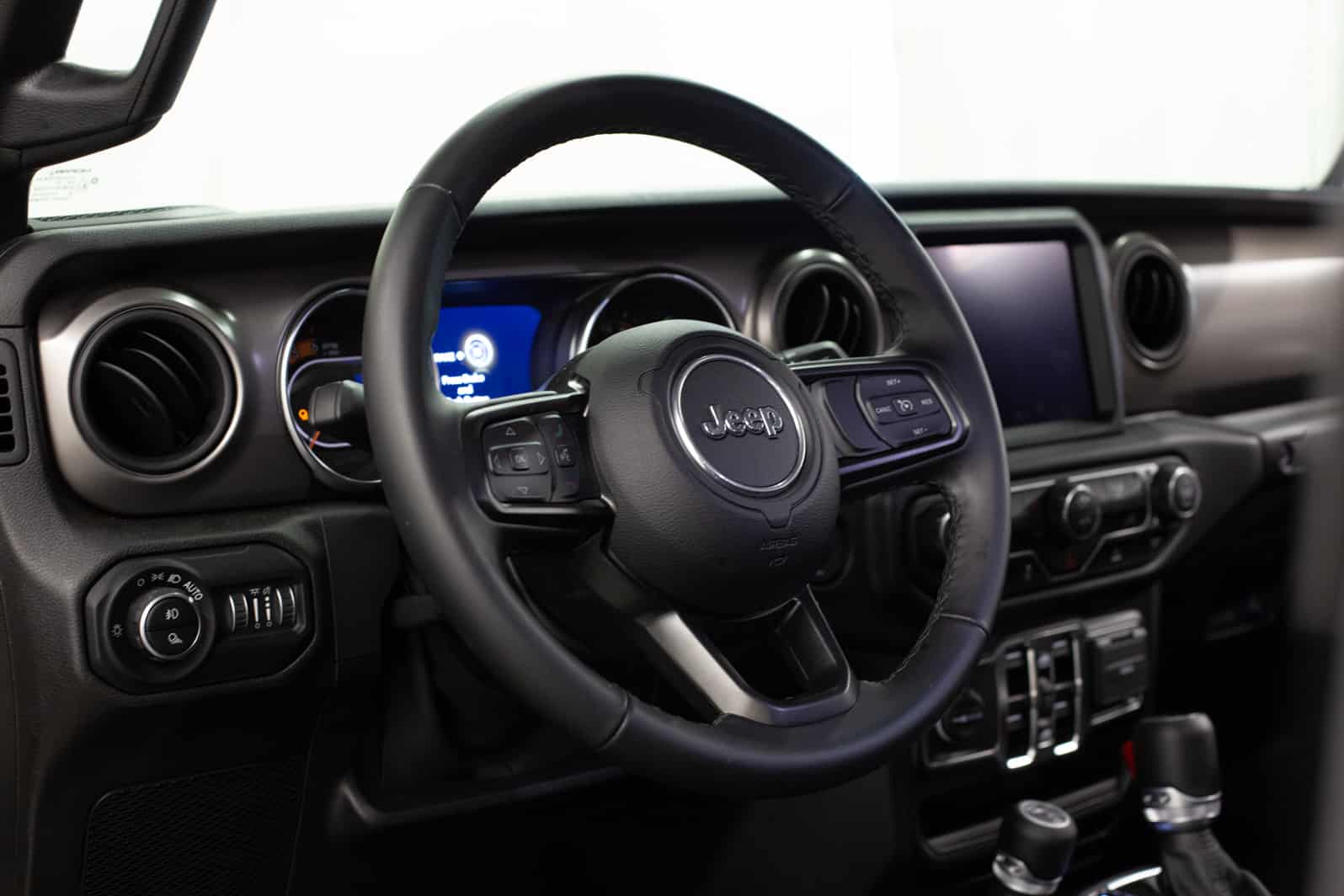 Rust-Free Jeeps Available at
Ultimate Rides
The next time you're thinking about buying a vehicle, we hope you'll remember us. We have a vast inventory of custom vehicles ready and waiting for you to drive home in. Each one is completely free of rust and has been inspected for quality. That's serious business to us at Ultimate Rides. We go to great lengths to provide our customers with a rust-free inventory. It starts by sending our buyers out to warmer regions of the country, where it's easier to maintain a vehicle because of the climate. There they pick out the highest-quality options they find that suit our inventory. We get them back here into our shop for an inspection. As long as everything looks up to our standards, we'll start outfitting the vehicle with custom upgrades like a lift kit, LED lighting or a brand new paint job.
While rust doesn't automatically mean a vehicle is in terrible shape, it can often be a good indicator of how well it has been maintained. At the same time, rust spots and corrosion are ugly. Does anybody really want to drive around in a rusty vehicle? While you can often find rust on used vehicles at many auto dealers, that won't be the case here. If our Jeep lift kit installation Chicago isn't enough for you, you'll always have access to our inventory.
Nationwide Affordable Shipping
Ready for You
Do you live outside of the Chicago area, or are you thinking about recommending Ultimate Rides to someone who does? You'll be glad to know that we offer nationwide shipping to drivers interested in our vehicles! Best of all, the process is made affordable as you can include it in your vehicle financing plan. That means for just a little bit extra each month, you can have any one of our custom rides shipped straight to your home.
You'll be able to take care of the process however you prefer – online, over the phone or even in-person. Our staff will take the time to truly listen to your needs, and we'll do everything we can to help satisfy them. The financing process is simple and secure, and it should just be a matter of time before we have you set up with a deal that works for you. You'll still have the opportunity to customize the vehicle any way you want before we send it out. From the time your vehicle is ready, it will be a week or less before it arrives to you!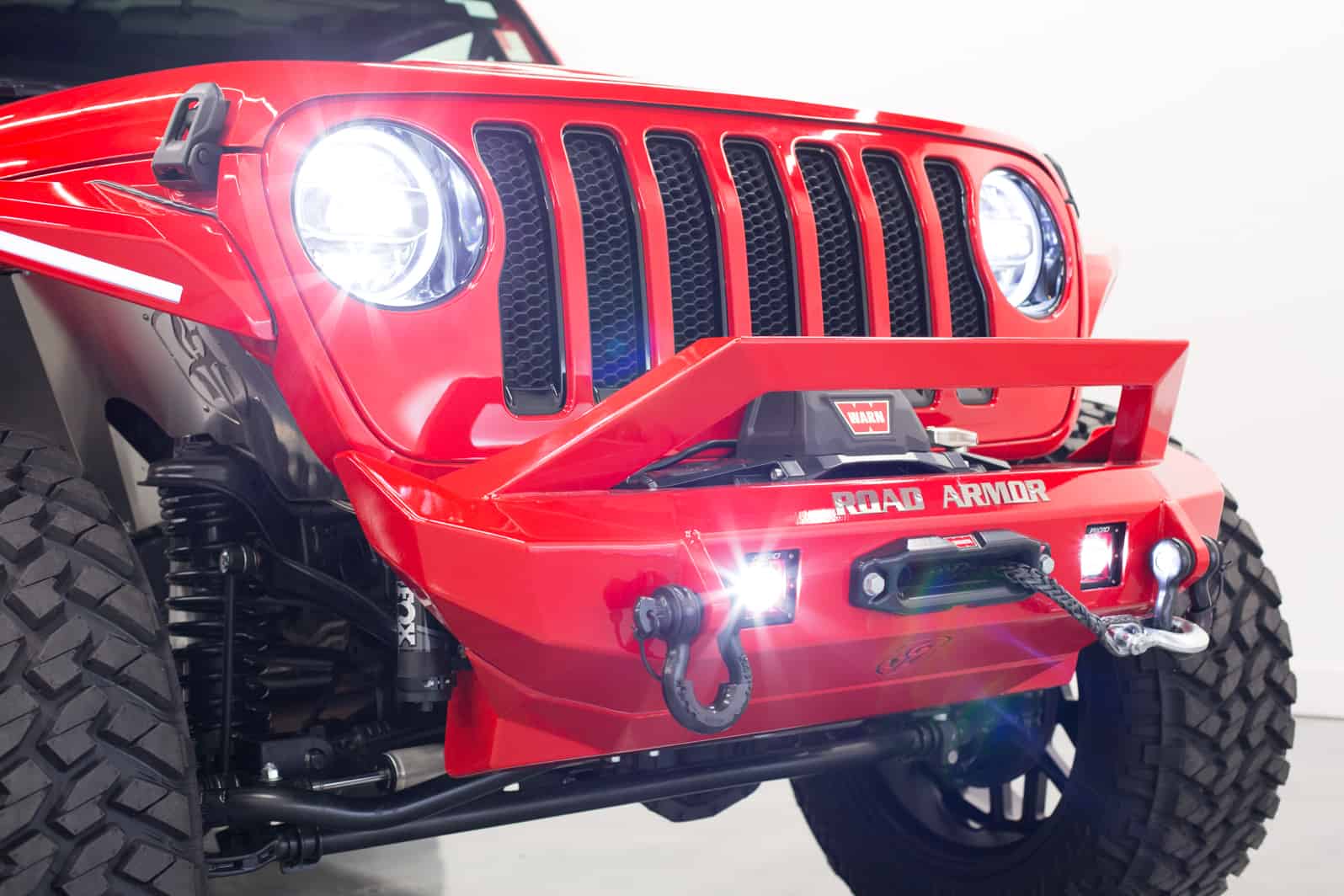 Custom Vehicle Upgrades with
Simple Financing
Let us start to get into some of the custom offerings you can expect from the Ultimate Rides lift center. First and foremost, as you might expect, is lift kit installation. The vast majority of the vehicles we sell already feature lift kits installed by our team. We can always adjust it to your liking, or even remove it if you'd prefer. Whatever work you decide to do in our lift center can be included in your vehicle's financing plan. We can, of course, also install a lift kit on your current vehicle.
Beyond lift kits, there's so much more we can offer. That includes performance upgrades like off-road tuned suspension, an engine performance chip, and towing setups. We can also provide you with an upgraded set of wheels and tires better suited to your new lift. LED headlights are a very common upgrade, as is running board installation. Ultimate Rides can also completely upgrade your Jeep's interior, from the seating trim to the available technology. Give us a call and we can have an in-depth conversation about what you're looking for.
What You Should Know About Driving a
Lifted Jeep
There's no too much you need to know before getting behind the wheel of a lifted SUV or truck after Jeep lift kit installation Chicago. One thing to be aware of is that your center of gravity will be higher, meaning you need to take turns with extra care. However, there are a ton of benefits that come with it. You'll be able to tackle off-road situations with ease, and with much less risk of damaging your vehicle. Drivers will also be able to see over most of the vehicles around them, giving you great visibility on the road. At the end of the day, though, the main reason most drivers decide to lift their Jeep is for an enhanced look.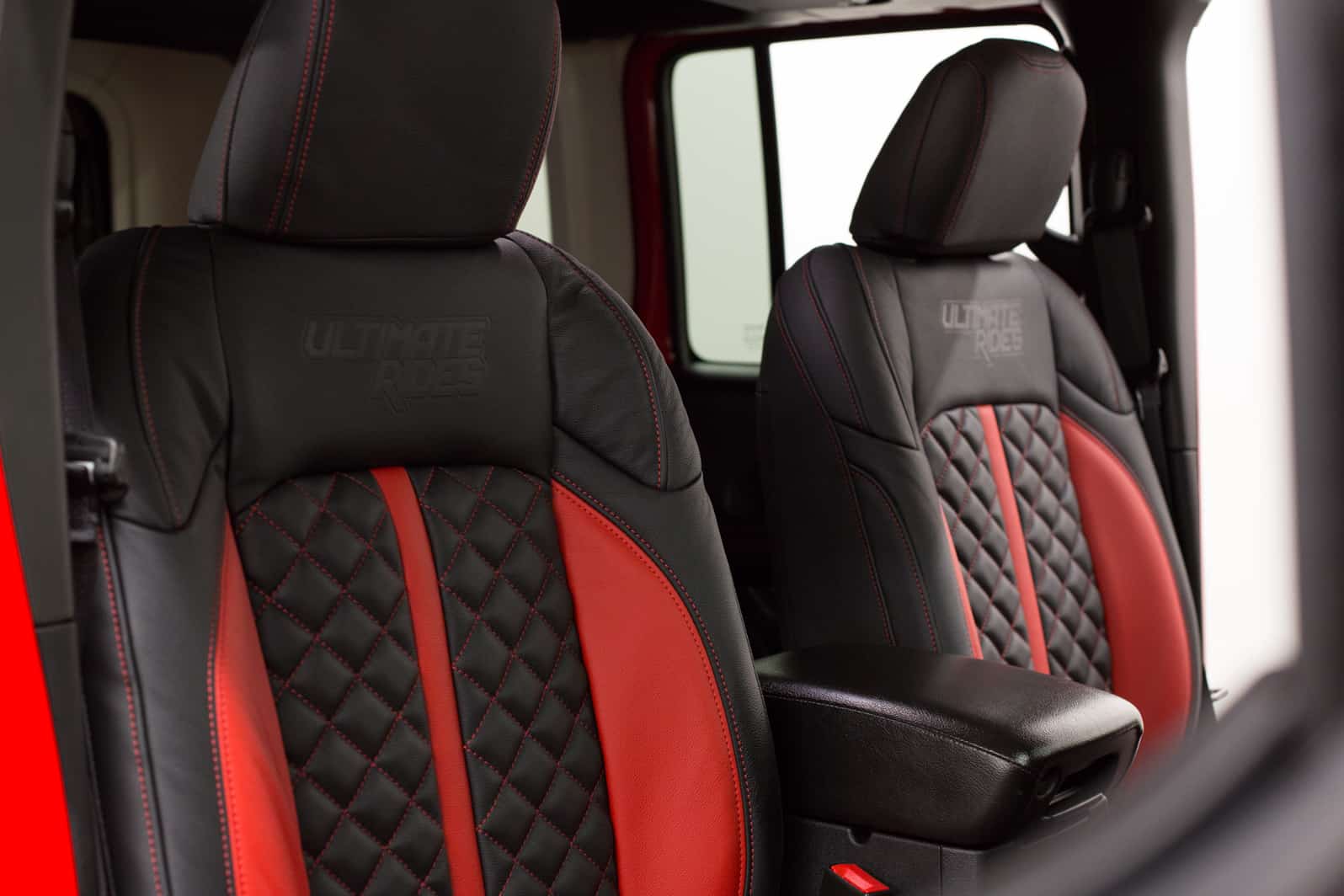 Closing
Thoughts
Does it sound like Ultimate Rides may be able to help you out? There's a lot we have to offer, and we always have time to talk details. Feel free to give our office a call if you have any questions or if you're ready to schedule an appointment for Jeep lift kit installation Chicago. Those of you in our neighborhood can also feel free to stop by our office whenever we are open. You'll find us at 38 W. Division St., Coal City, IL 60416. If you'd like to give us a call, you can reach out to 815-634-3900.
Frequently Asked
Questions
Before you head out, we've taken the time to cover some of the common questions we hear from our customers on the topic. If there is anything you're still wondering, we hope we can address it here for you. If not, though, you can always give our office a call and we'll be able to get you more information! For now, we hope this will do.
Q: Is it possible to install my own lift kit at home?
A: While it is possible, it's not something we recommend to most drivers. Unless you are an experienced home mechanic, the process of installing a lift kit can quickly become overcomplicated. If the installation is not performed correctly, it could put the safety of you, your passengers, and other people out on the road at risk. For those reasons, unless you're very confident in your abilities, we recommend opting for professional installation, whether it's with Ultimate Rides or another team.
Q: Are lift kits safe to drive on?
A: Absolutely! There is always somewhat of a risk driving on the roads, but lift kits do not add danger to your everyday commutes. As mentioned above, the only thing to be aware of is to take turns with great care, but that's something you should already be doing in a standard vehicle.
---
Two Brothers With a Dream

,

Building The Best Ultimate Rides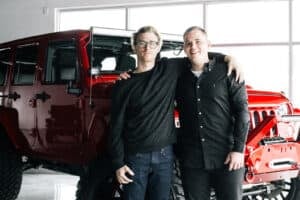 Ultimate Rides consists of two brothers who have been buying and selling custom vehicles for over ten years. Selling lifted trucks by day and writing these awesome reviews by night! They started their Ultimate Rides journey with a third brother Jake, who was a big part of building the business they have today. In 2016 Jake passed away and losing their brother was the hardest thing they ever had to deal with. Even though they had a tragic loss they plan to continue to set a new trend for the auto industry, keeping customers number one. Pushing the envelope on the lifted truck market, these guys love researching and learning about everything in the auto industry!
 — Nick and Alex Bulanda, Founders of Ultimate Rides