Lift Kit Installation Peoria IL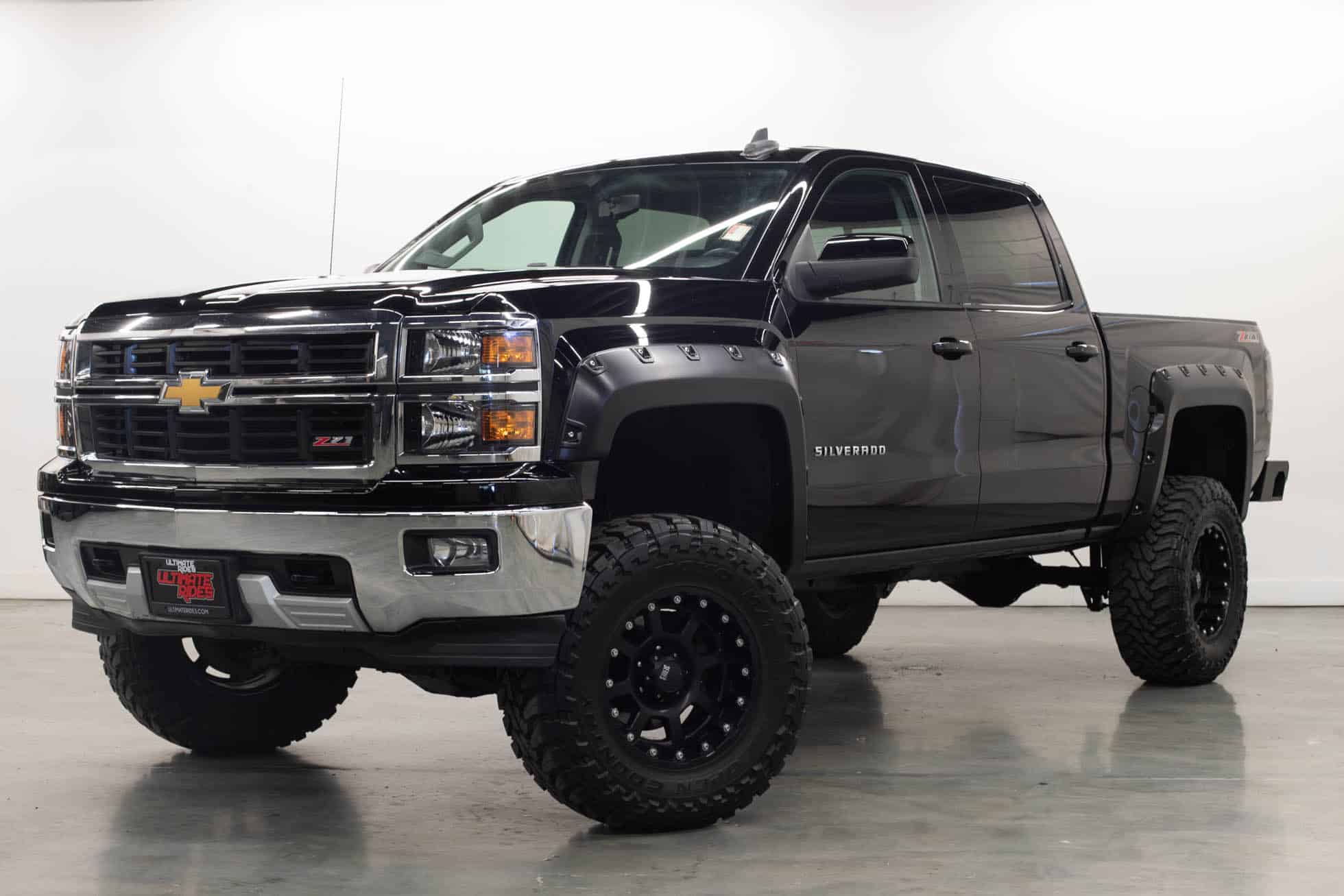 Lift Kit Installation Peoria IL
Available at Ultimate Rides
Having trouble finding a team of mechanics to install your lift kit? Look no further than Ultimate Rides. Located an hour south of Chicago, we can be your destination for all things related to vehicles. We offer a vast inventory of custom vehicles for you to select from. On top of that, our lift center is standing by to accommodate any upgrades you're looking for on your next or current vehicle. Our ASE-certified staff of technicians are some of the best around, and each one is truly passionate about their work. Read on to learn more about Ultimate Rides, and we could get you set up with impressive lift kit installation Peoria IL, and have you back on the road in no time in a vehicle that you love driving.
Lift Center Upgrades
Ready for Your Vehicle
Whatever it is you drive, Ultimate Rides can offer upgrades such as a suspension lift, new wheels, running boards, headlight upgrades, a fresh interior design, and so much more. That's because we have a team of experts working in our service center, ready to bring your visions to life. In addition to our inventory of custom vehicles, our lift center is one of the things that really sets us apart.
Any time someone decides to buy one of our vehicles, they'll have the opportunity to customize it further in our lift center. There is a vast range of choices available, and someone from our team will always be ready to talk to you about options. In addition to providing upgrades for our own inventory, we'll be able to take an appointment for you to bring your current ride to us. We can get into the details of exactly what you're looking to do, and our team will get to work on it as soon as they can. We'll get the vehicle back to you with all of your desired upgrades, and we're confident you'll be happy with the finished product.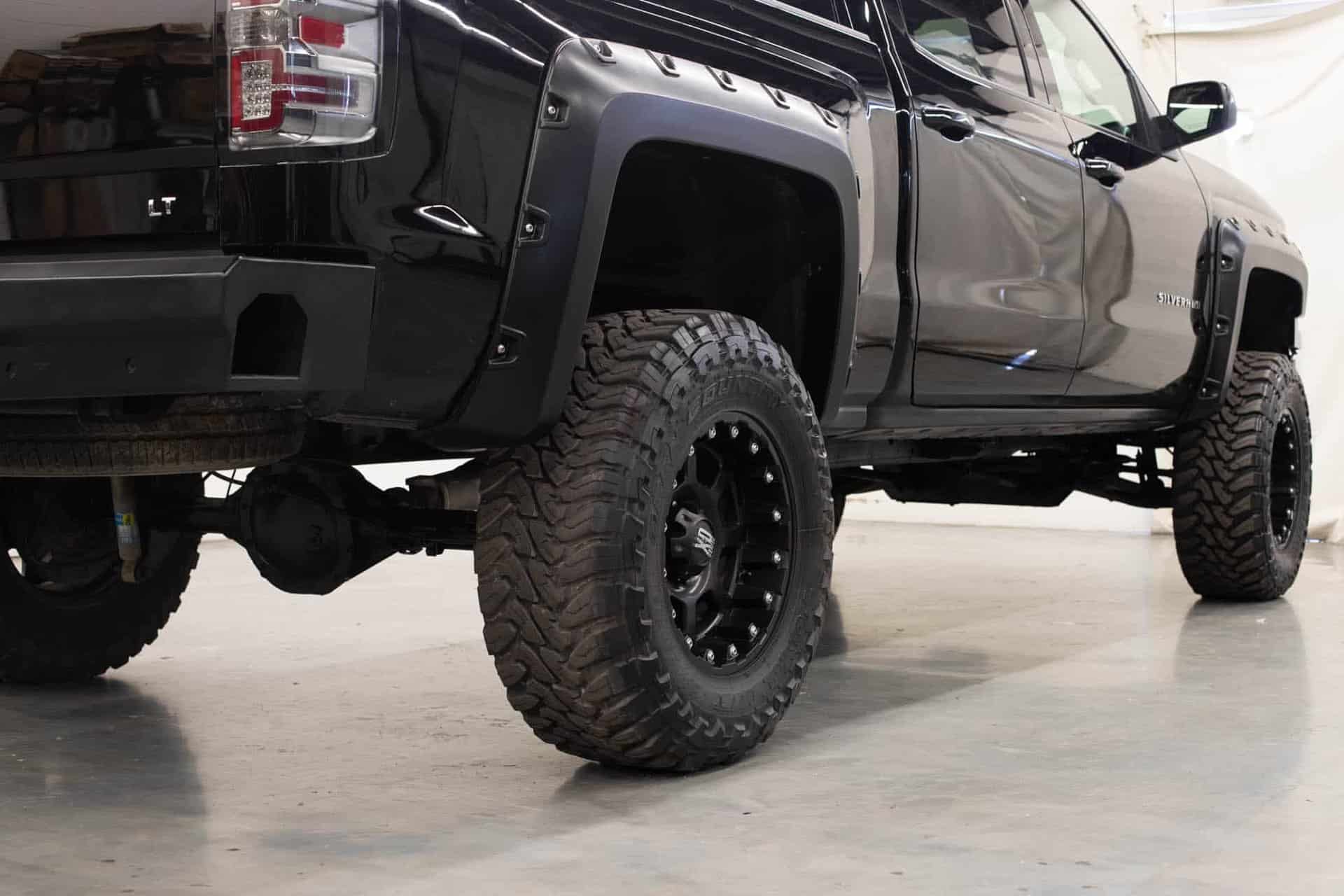 Customer Service That
Puts You First
Another thing that separates us from other auto dealerships is our customer service. We feel that it's something that has unfortunately fallen to the wayside in our industry. Ultimate Rides is here to bring it back to the forefront. Whether you're dealing with us in our office, online or over the phone, you can always count on being treated with respect and understanding. We won't try to push anything on you that you don't want. Instead, it's our goal to listen to every word you have to say, and provide you with the vehicle that best matches your needs and wants.
Take a look around at some of our online reviews if you don't believe us! Customers have great things to say, and that's no coincidence. Making customer service one of our top priorities sets us head and shoulders above most of the competition, and we truly believe that.
Financing Your
Vehicle Upgrade
If you buy one of the vehicles here at Ultimate Rides, we're happy to share that you'll have the chance to include any upgrades within your financing deal. That means you can change the paint job, add on any accessories, or change the height of your lift, all for a little bit extra each month! This makes our lift center upgrades affordable for many more people. You can still always pay for the work upfront if you'd rather get it out of the way. However, this offers versatility, giving you more choice on how you upgrade your next vehicle. It's just one more way we strive to go the extra mile here at Ultimate Rides.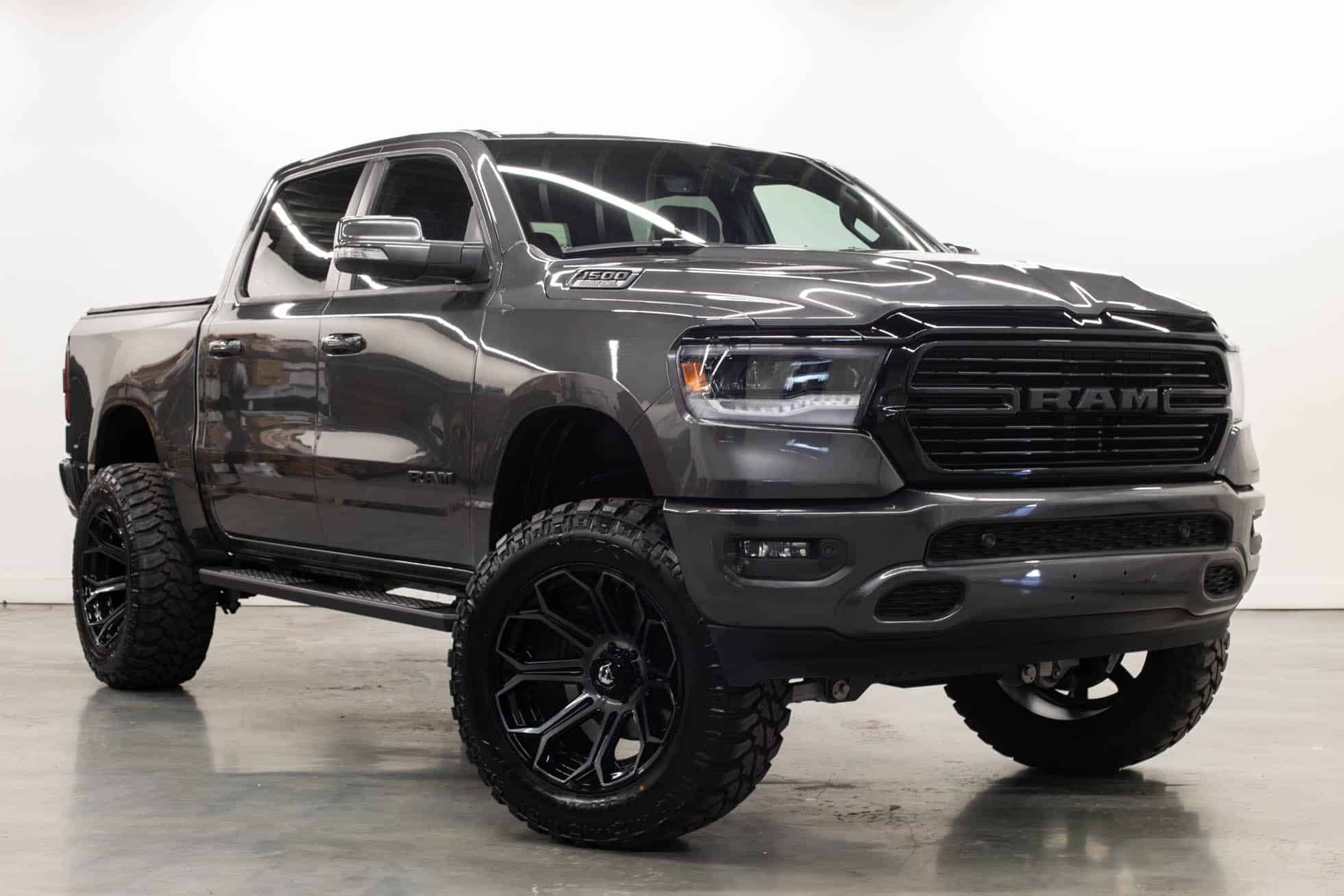 Repairs, Maintenance and Detailing
Here for You
Do you need a team of mechanics to turn to when something goes wrong with your vehicle, or when the time comes for some important maintenance? You can always trust Ultimate Rides to handle your vehicle with respect and care. Just call us to set up an appointment and we'll be happy to work on your vehicle. If you know what's wrong, tell us and we'll be able to get straight to work. Otherwise we can start diagnosing the issue, keeping you updated once we find out the root of the problem. If it's simple maintenance you need, you can rely on us to complete it in a timely and effective manner.
Ultimate Rides even offers detailing for our customers. If you have a special occasion coming up, or you just feel like it's time for a freshening-up, reach out to our team. When you get the vehicle back, it should almost feel like new again. Whatever you need, feel free to contact our office during business hours and we'll be happy to get you set up with someone who can help.
Rust-Free Lifted Trucks
Ready to Drive Now
Eventually the time will come when you need to upgrade vehicles. When it does, remember that Ultimate Rides offers rust-free custom vehicles, each one handpicked by our team and upgraded in our very own shop. The quality of our inventory means a great deal to us. That's why we send our team out to the far reaches of the country like California to find rust-free trucks and SUVs. In areas like the southwest and California, the climate makes it easier to keep vehicles in great shape. Our buyers find the options that best match our needs, and we bring them back to our HQ for inspection.
As long as everything looks good to our team, they get right to work on upgrading the vehicle. Lift kit installation is the most common, but there's no telling what exactly you could find in our inventory. Take a look and let us know if anything catches your eye! Our team will be happy to get it set up for you, and we even have the ability to ship it to your home. Keep on reading to learn more!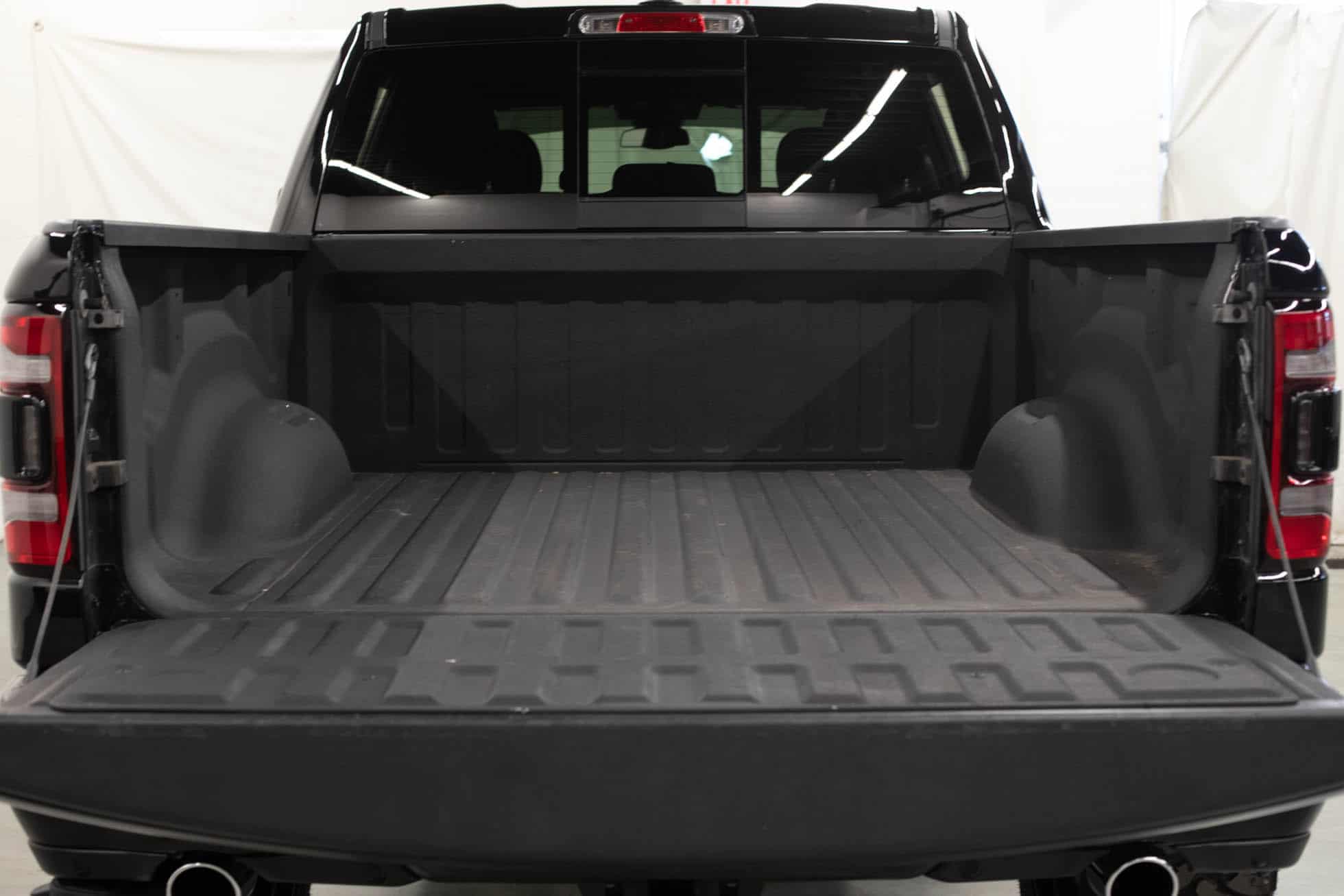 Simple and Affordable Shipping
Available Nationwide
If you decide that now's the right time to buy your next vehicle, you can choose Ultimate Rides no matter where you live. That's because we offer shipping for our vehicles across the country. The whole process is very easy and is made affordable through optional financing. That means you can include the cost of delivery in your overall vehicle financing plan. For a few extra dollars a month, we'll ship your new vehicle right to your home.
You can complete this process over the phone, online, or here in our office. No matter what you choose, we'll make it easy to get you set up with a vehicle you love and a financing plan that suits you. You'll still have the chance to customize the vehicle any way you want. Then, from the time that it's ready, it will just be a week or less before the vehicle gets to you. Our shipping opens up the Ultimate Rides inventory to drivers all across America and even beyond. Whether you're here simply for lift kit installation Peoria IL or you need something a little more grand, we'll be here to help.
Driving a
Lifted Truck or SUV
Once you first get behind the wheel of a lifted vehicle, it's not an experience you'll forget. However, it can be difficult to put into words exactly what it feels like. Sure, we can tell you all about the facts. You'll be higher up above most of the other vehicles on the road, allowing you to see more clearly what's happening around you. You'll also have better off-road performance, including greater ground clearance and more advantageous angles of approach. None of that, however, really gets across how it feels to drive one of these vehicles. That is something that really has to be experienced for you to understand, and you may find it hard to ever go back. We'll be able to offer lift kit installation Peoria IL and far beyond, so get in touch today if you'd like to hear any further details!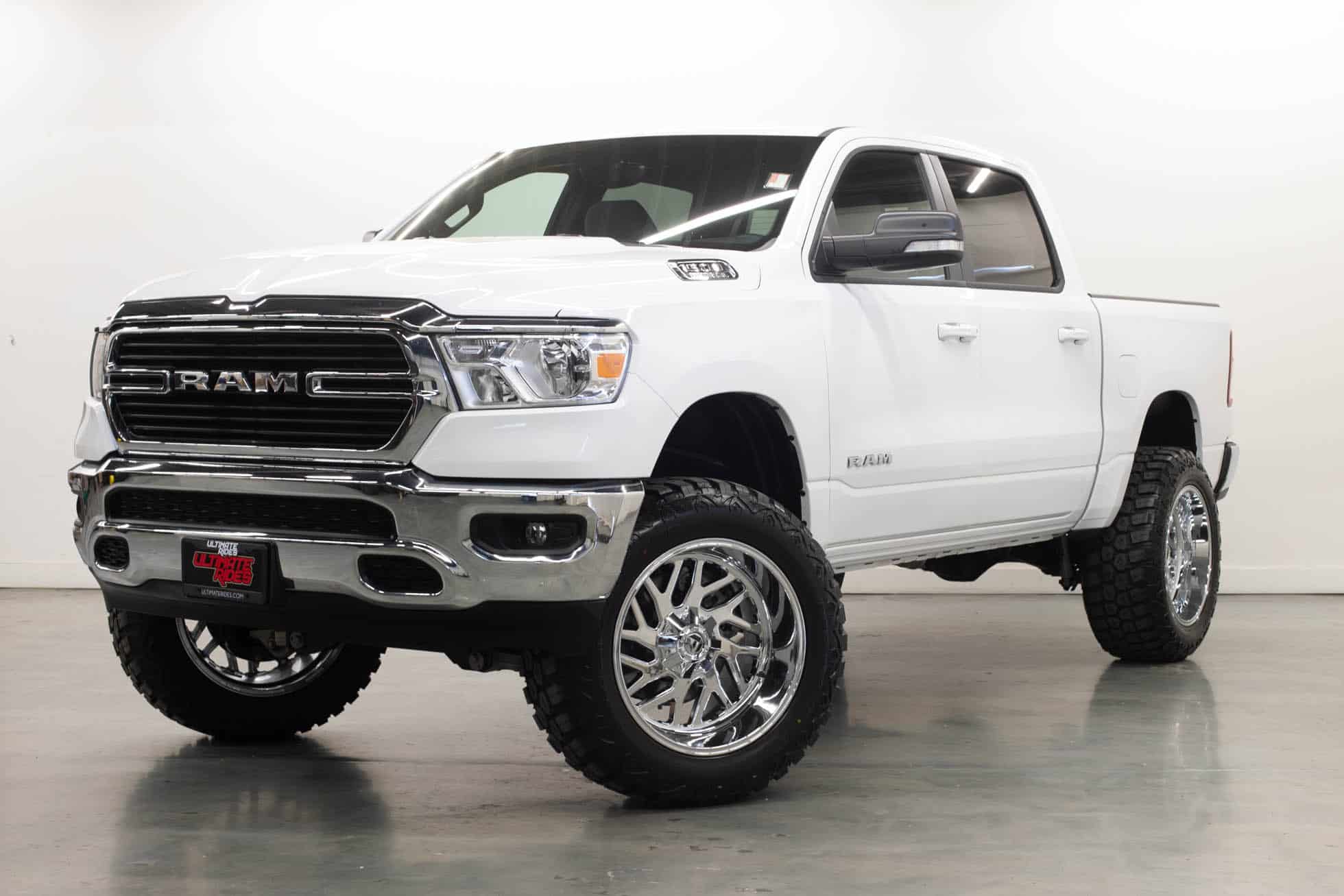 Contact Ultimate Rides for
Lift Kit Installation Peoria IL
Does it sound like we may be able to help you with your current situation? Whether the time has come to buy your next vehicle, or you are intent on having us upgrade your current model, Ultimate Rides is ready to help. You can call us today to ask some questions or schedule an appointment. We're available over the phone at 815-634-3900. Those of you who live in the Chicago area can find our office about an hour south of the city. We're located at 38 W. Division St., Coal City, IL 60416, and we're of course always happy to speak with a customer, new or returning.
Frequently Asked
Questions
Before you go, there's one last section we've put together for you. If there is anything we weren't able to cover here in our guide, you may find the answers you need here. Below you'll find some of the most common questions we hear from readers, along with our best answer. If you need something more specific, or we don't cover your question here, make sure to get in touch with the Ultimate Rides office soon!
Q: How much does lift kit installation cost?
A: The cost of professional lift kit installation can range greatly depending on your specific vehicle, the kit you choose, and the people you pick to install the kit. While there are some basic lift kits that only cost a few hundred dollars, you shouldn't expect these to offer the same level of quality as a more expensive option. Similarly, just because you're able to find cheaper installation doesn't mean it won't cost you more in the long run. Consider these factors and save accordingly when you want to opt for lift kit installation.
Q: Can I install my own lift kit at home?
A: It is possible to install a lift kit at home, especially some of the more basic kits. However, we would encourage you to strongly consider the advantages of professional installation. You'll be able to rest easy knowing everything was installed safely and correctly. You also won't have to worry about getting overwhelmed and botching the installation, which can be a common occurrence. Talk with the professionals at Ultimate Rides to learn more about your installation options.
Q: Is it safe to drive with a lift kit installed on my truck or SUV?
A: It definitely is! Lift kits add no significant danger to your vehicle. Any time one gets behind the wheel, there is a certain level of risk involved. As long as you drive safely and take all the proper precautions, you're doing all you can to keep yourself and others safe. Just make sure to take your vehicle in for regular maintenance to ensure everything looks good, and practice safe driving habits on a daily basis!
---
Two Brothers With a Dream

,

Building The Best Ultimate Rides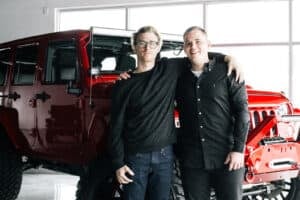 Ultimate Rides consists of two brothers who have been buying and selling custom vehicles for over ten years. Selling lifted trucks by day and writing these awesome reviews by night! They started their Ultimate Rides journey with a third brother Jake, who was a big part of building the business they have today. In 2016 Jake passed away and losing their brother was the hardest thing they ever had to deal with. Even though they had a tragic loss they plan to continue to set a new trend for the auto industry, keeping customers number one. Pushing the envelope on the lifted truck market, these guys love researching and learning about everything in the auto industry!
 — Nick and Alex Bulanda, Founders of Ultimate Rides