Best 4 Wheel Drive Shop Near Me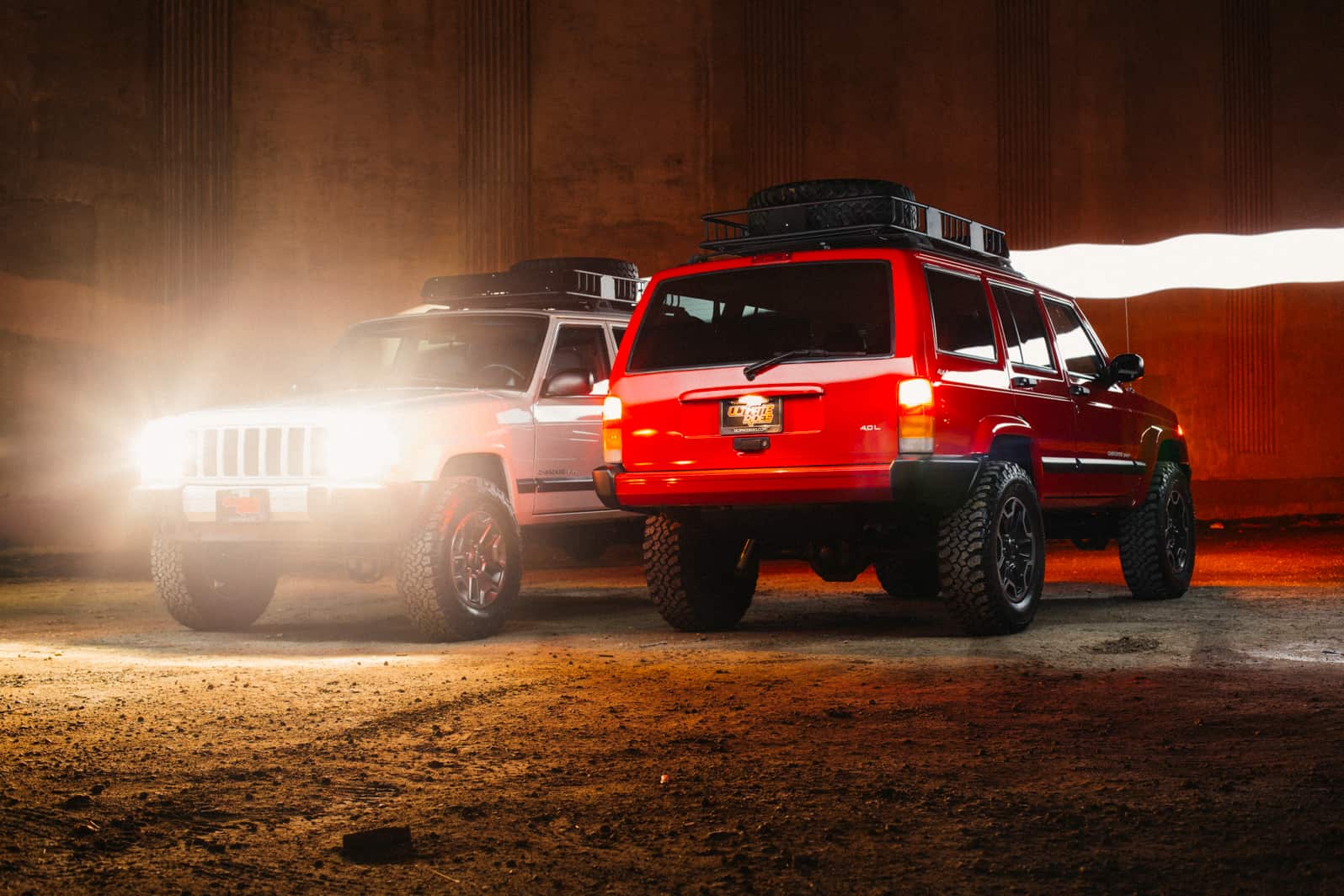 Finding a 4 Wheel Drive Shop
Near Me
Are you having trouble finding a shop in your area to handle a 4 wheel drive upgrade? It sounds like you ought to come visit Ultimate Rides. Located about an hour south of Chicago, we are the Midwest's best choice for all vehicle upgrades. In addition to that, you'll also find a huge range of custom vehicles for sale right here, with delivery available all across the country and beyond.
If you live in our area, we encourage you to check out this guide to learn about everything we have to offer. For those of you outside Chicago, we strongly believe we're still worth your time. Not only can you find an incredibly custom vehicle waiting in our inventory, but it may even be worth making the drive out to see us. Learn a little more about Ultimate Rides below, and then be sure to get in touch with us if there is anything you believe we can assist you with.
A Vast Range of Custom Upgrades
Ready for You
Ultimate Rides has a custom service center right here on-site, and a staff full of ASE-certified technicians who have a true passion for upgrading vehicles. We truly believe that's one of the most important things that sets us apart from other auto dealers. Without the passion of our team, our vehicles just wouldn't be at the level of quality that they are. For Chicago residents, we know that we're the best 4 wheel drive shop near me you'll be able to find.
The good news for you is that our team is open to you! Give us a call and we can schedule an appointment for you to bring your vehicle in to us for some upgrades. While we have you on the phone, we'll be able to discuss options. If there is something specific that you're after, whether it's a simple lift kit or a more complicated combination of upgrades, our team will make it happen. We are also here to help customers who don't know exactly what they want figure that out.
There is a huge range of possible upgrades, and it would be just about impossible for us to cover them all here. At Ultimate Rides, we specialize in suspension lifts, but that is just the tip of the iceberg. We can offer performance chip installation, a brand new interior, sound system upgrades, running boards, new wheels and tires, LED headlights, a new towing system, a custom paint job, and so much more. To find out what else can be found in the Ultimate Rides lift center, we encourage you to call our office.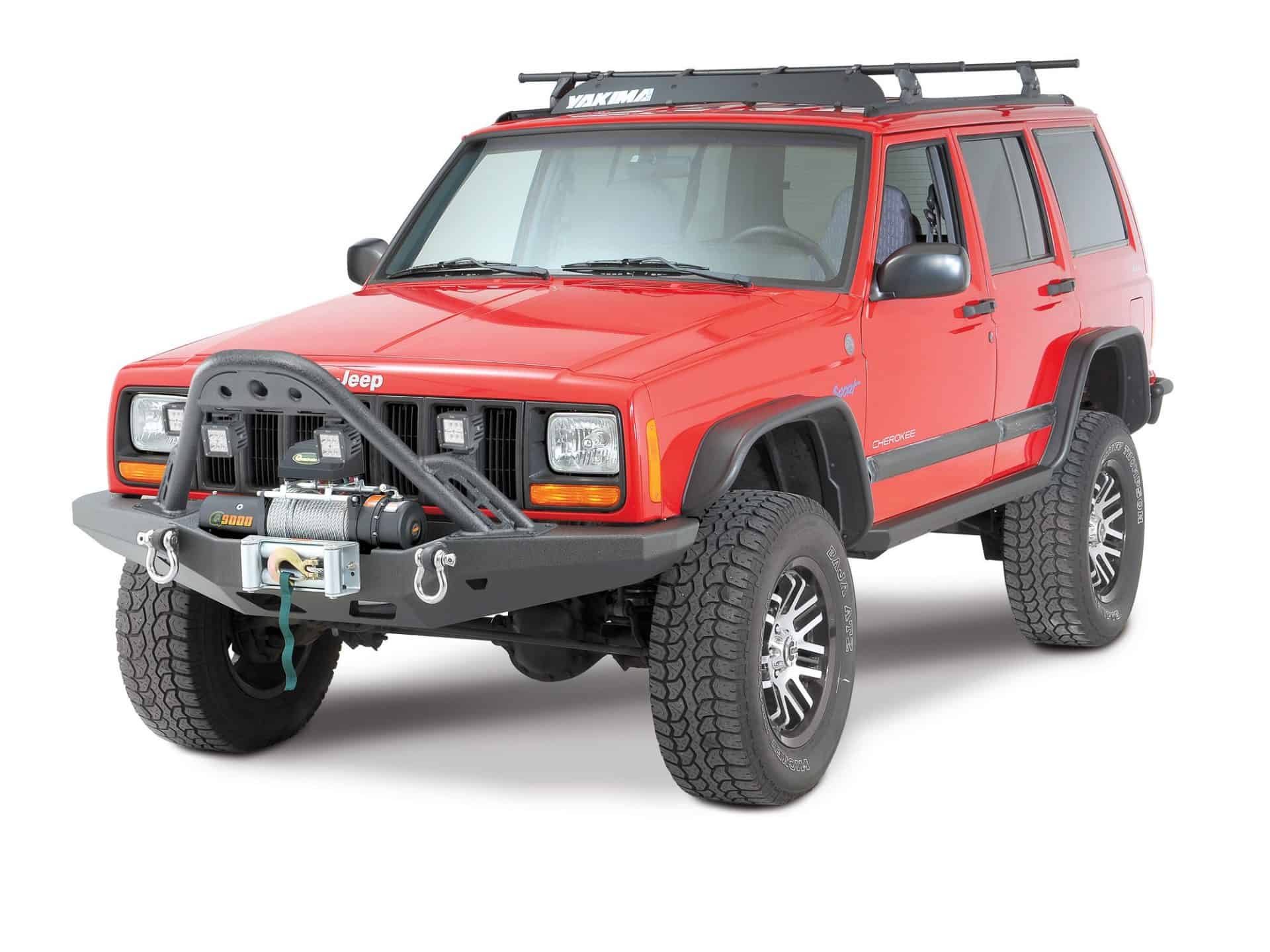 Our Inventory is Always Available to be
Upgraded
Another one of the advantages you'll find to shopping here is the ability to customize any vehicle in our inventory. Whenever you decide to buy, you can also let us know what custom upgrades you'd like. We'll send the vehicle over to our 4 wheel drive shop near me, and they'll get right to work. All of the same upgrades available to your vehicles can be applied to our own inventory. Though most of our models already feature a lift kit as well as some other upgrades, it never hurts to make a few changes of your own.
You'll even be able to include the cost of these upgrades in your financing deal! While some drivers may rather pay for these upgrades upfront, others may want to include everything in a package deal. For just a few extra dollars a month, you could make some major changes to any vehicle, ensuring that it matches your own personality. If this sounds appealing to you, continue browsing our website and give us a call when you're ready to talk over details!
Rust-Free Custom
Trucks, SUVs and Cars
There's something else that sets our vehicles apart from the competition. That's the fact that each one has been handpicked by someone from the Ultimate Rides team for its quality. We only sell the absolute best vehicles that we find, and our standards are quite high. When you shop with us, you aren't just getting access to the same old inventory you'd find at any local dealership. These are high-quality custom vehicles that have been inspected to be free of rust.
Our team is able to do this by heading out to the very warmest and driest areas of the country. The climate in these regions makes it easier to keep a vehicle in good shape. Our buyers keep an eye out for the best options they see, and they bring back whatever matches our inventory's needs. From there, we get the vehicle in our service center, inspect it to ensure it meets our standards, and then set the vehicle up with some upgrades of our own. After that, it gets put in our inventory for you to check out!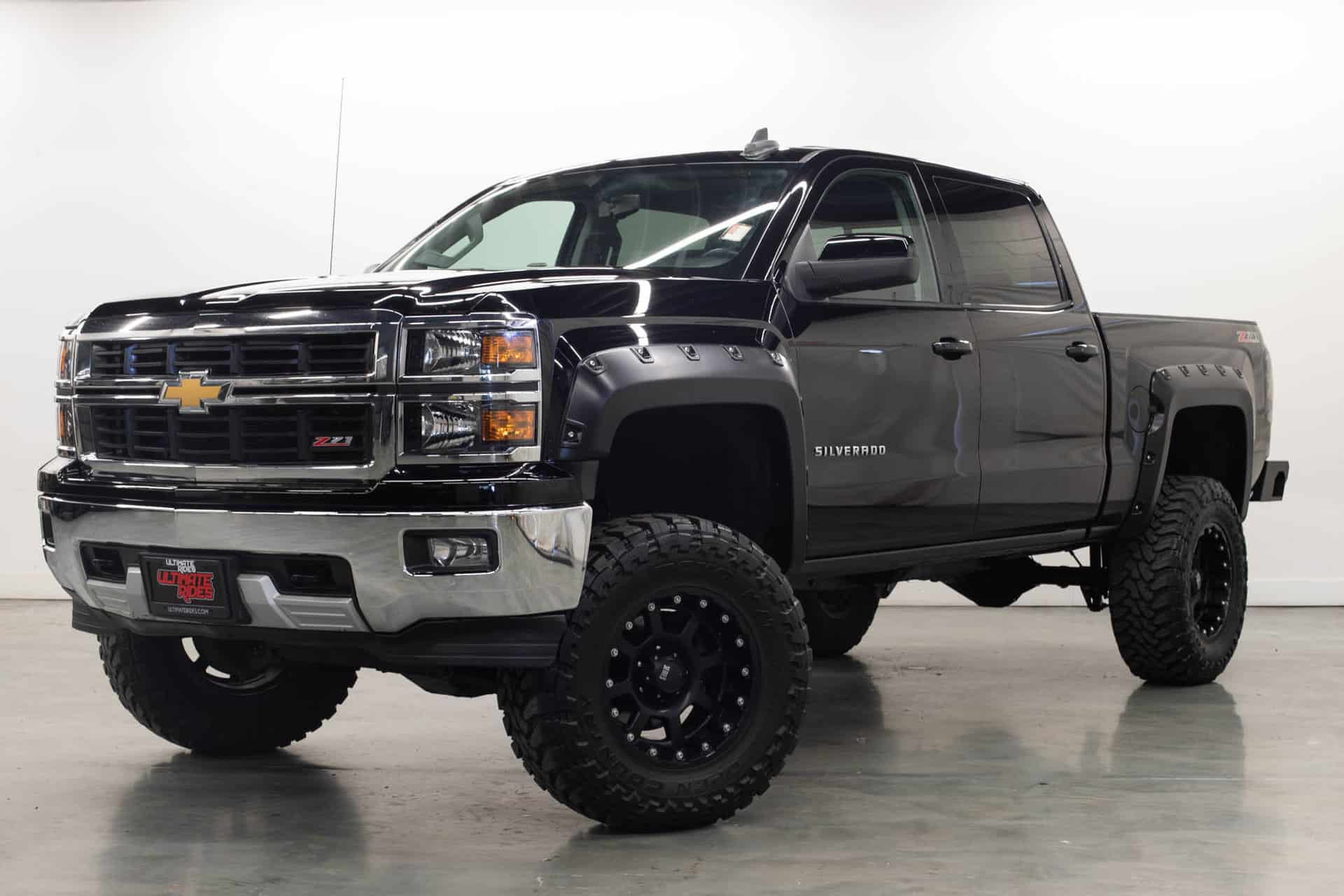 Customer Service That's on
Another Level
Something that is incredibly important to us at Ultimate Rides is the way that we treat our customers. We are very aware that the auto sales industry doesn't have a great reputation for customer service. We strive to be the best 4 wheel drive shop near me, and one of the ways to do that is going above and beyond for our customers.
When you shop with us, our goal is not to sell you something expensive. Instead, we work to help match you up with your ideal vehicle, whether it's by selling something in our inventory or upgrading your current vehicle. You'll always be treated with respect here, and we'll even go the extra mile to make sure you're satisfied. That includes tracking down a specific vehicle model if it's something you're looking to drive. Give us a call and let us know how we can help you out today.
Custom Vehicle Shipping
Available Nationwide
Live outside the Chicago area? Ultimate Rides can still help you out! That's because we ship our custom vehicles all over the United States, and can even send something beyond our borders. Start by looking over the inventory available on our website. You can give our office a call and someone from the team will point out more information on any vehicles you like, and can offer up more photographs for you to view. When you make your final decision, we can handle all the financing right there over the phone. It won't be long before your vehicle arrives, and you'll still have the chance to ask for any custom changes before we send it out. Let us know how we can help you start driving your dream truck or SUV!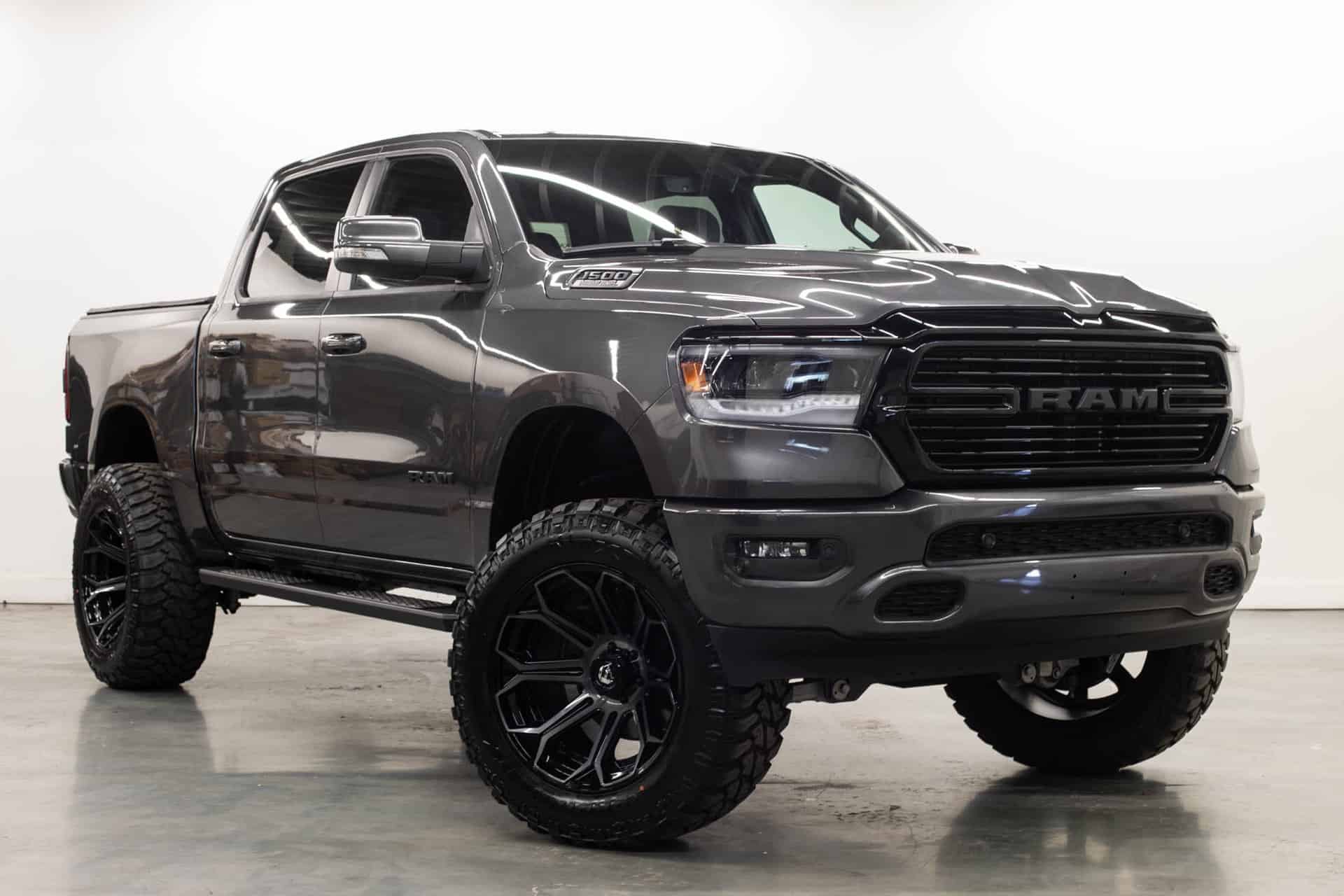 Maintenance, Detailing and Repairs – Schedule an
Appointment Today
Finding the right crew of technicians to work on your vehicle isn't always easy. It's important to find a team you can trust, and Ultimate Rides would be proud to be that for you. Our techs are ASE-certified, and have a ton of experience working on custom and standard vehicles. Whether you need something basic done, such as a fluid check or tire rotation, or need some more advanced repairs, you can always count on us. Call us to make an appointment, or just let us know when to expect a tow if your vehicle requires one! We'll work hard to get your vehicle back to you in a timely manner, and in better shape than when it came in.
Ultimate Rides is the Top 4 Wheel Drive Shop
Near Me
Do you feel as though you're ready to take the next steps with us? Ultimate Rides is just a phone call or a drive away. Someone from our office will be more than happy to talk over options with you, or we'll be here to get you set up with exactly what you're after if you know what that is. Whether the time has come to buy something new, or you want us to spruce up your current vehicle, our team puts in hard work to get it done. While we believe our work speaks for itself, it doesn't hurt that customers also have excellent things to say about us. If you are in the greater Chicago area, come and pay us a visit soon at 38 W. Division St., Coal City, IL 60416. Otherwise, if you're interested in vehicle delivery or would like to schedule an appointment with us, you can reach out over the phone at 815-634-3900.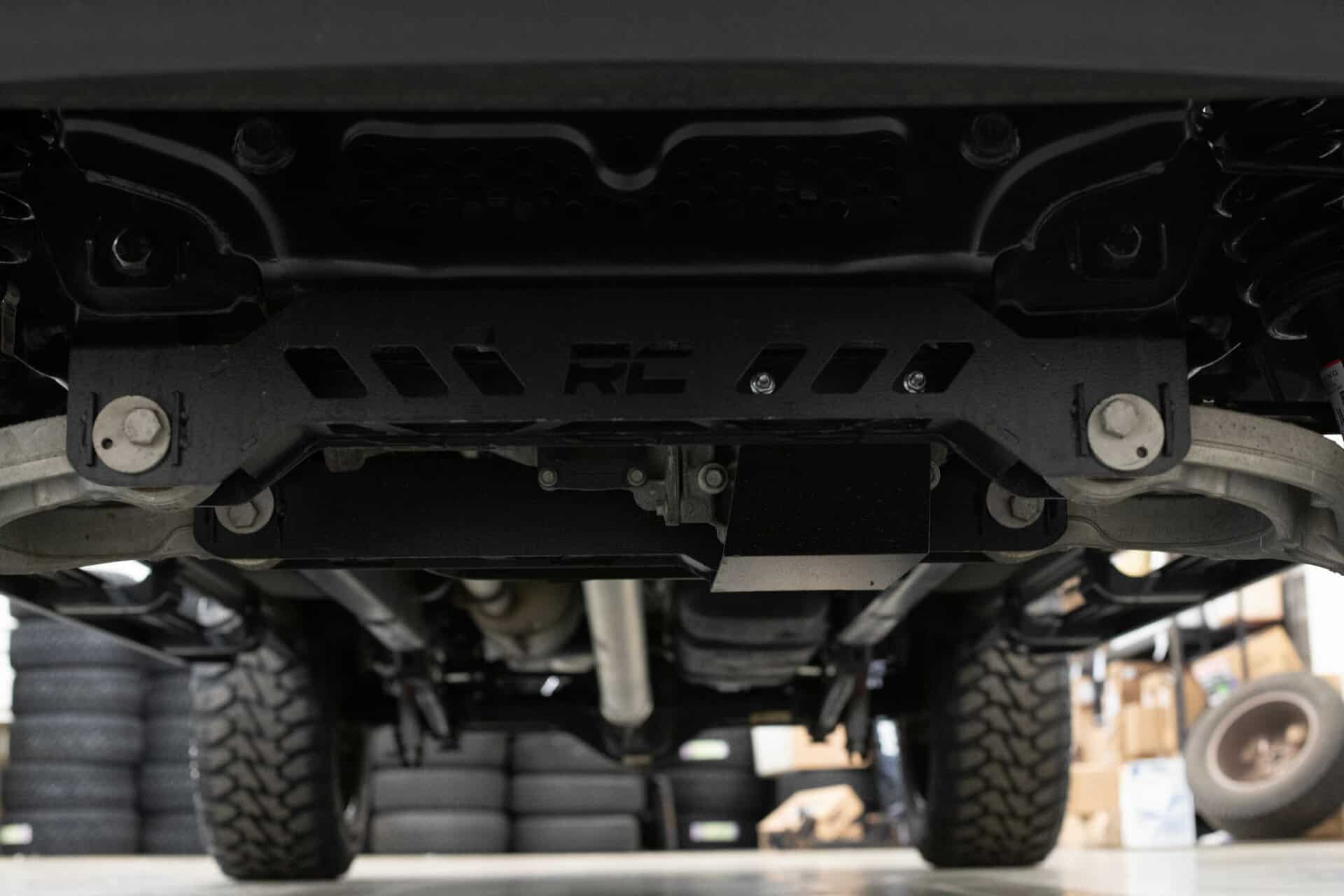 Frequently Asked
Questions
We've got one last section to leave you with here at the end of our guide. If you have any burning questions that we weren't able to answer above, you may just be in luck. Below we'll cover a few of the most common questions we get at Ultimate Rides. Take a look and see if you find the information you need. Those of you who still have questions can feel free to call our office whenever we are open!
Q: Are vehicles with lift kits safe to drive?
A: They certainly are! There are just a couple of main things we'd encourage you to remember. First – proper installation is very important. If just one minor thing is done incorrectly, it may have major ramifications on safety in the future. Make sure to have a team of professionals you trust handle your lift kit installation.
Second – we always encourage you to drive carefully. There is risk any time someone gets behind the wheel, and the only thing that can mitigate that risk is proper driving habits. Always take your turns slowly, as lifted vehicles have a higher center of gravity. However, we can say with confidence that it is safe to drive vehicles with lift kits.
Q: How much does four-wheel drive installation cost?
A: It's difficult to answer this question without knowing specifics about your vehicle. We encourage you to call us so we can hear what you're driving and we can provide more information from there.
Q: How can I make my vehicle ready for off-road?
A: There are quite a few different modifications you can make or accessories you can install to prepare a vehicle for off-road action. The first thing we would recommend is a suspension lift. It'll raise up your vehicle, giving you more ground clearance. There are also a number of other advantages to lifted vehicles that we've covered exhaustively elsewhere on our website.
Along with a lift kit, we'd encourage a new set of wheels with some off-road tires. Depending on what you'll be doing, it may not be a bad idea to install a tow/winch setup. Some extra LED lighting may be called for if you plan on being out after the sun goes down. Contact the Ultimate Rides team and we'll be happy to put together some more details for you!
---
Two Brothers With a Dream

,

Building The Best Ultimate Rides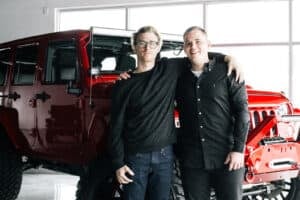 Ultimate Rides consists of two brothers who have been buying and selling custom vehicles for over ten years. Selling lifted trucks by day and writing these awesome reviews by night! They started their Ultimate Rides journey with a third brother Jake, who was a big part of building the business they have today. In 2016 Jake passed away and losing their brother was the hardest thing they ever had to deal with. Even though they had a tragic loss they plan to continue to set a new trend for the auto industry, keeping customers number one. Pushing the envelope on the lifted truck market, these guys love researching and learning about everything in the auto industry!
 — Nick and Alex Bulanda, Founders of Ultimate Rides