Choosing a Truck: Ram vs Silverado vs F150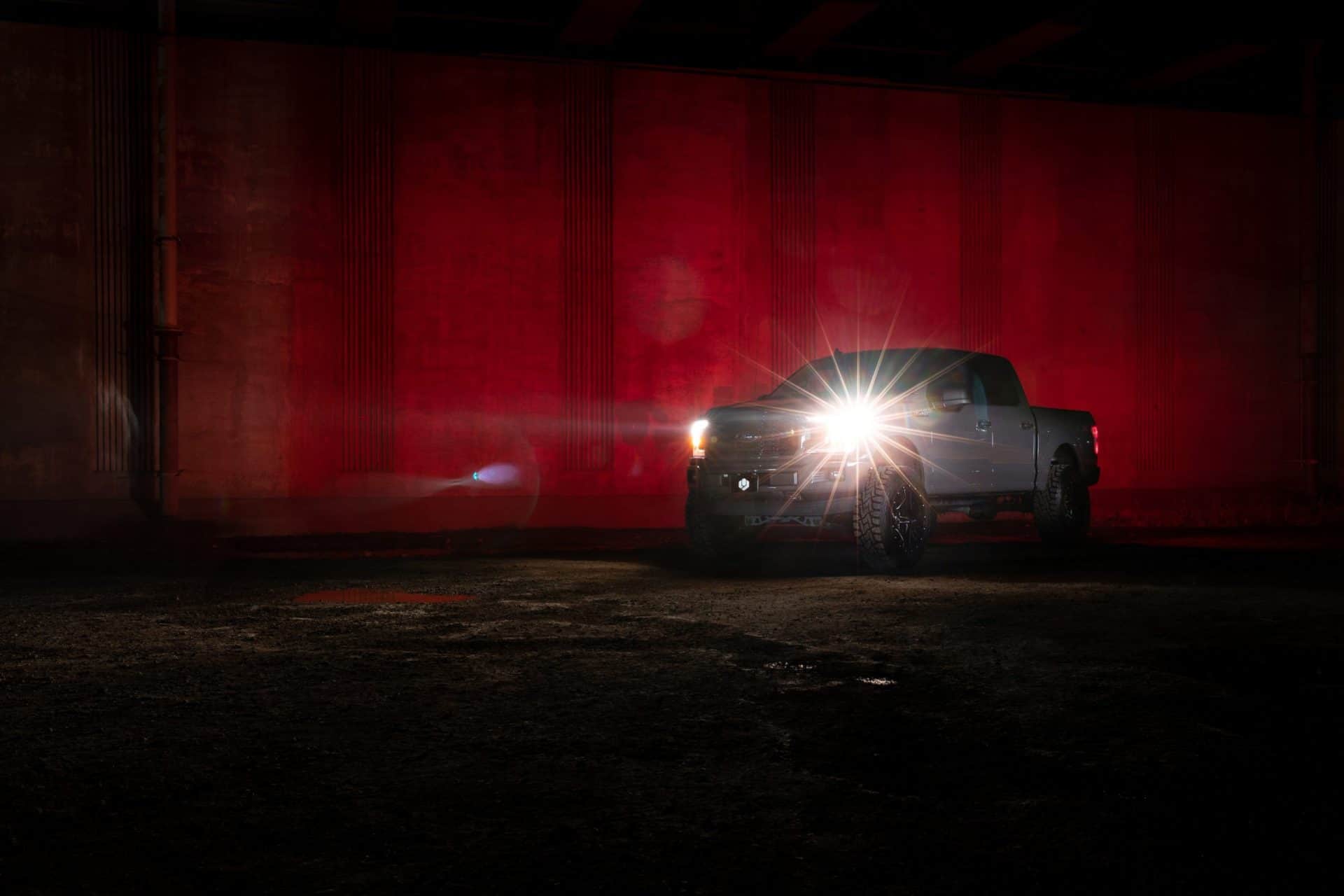 Finding the Best Full-Size
Pickup Truck
Years ago, the race between the three most popular trucks in America wasn't even close. For a long time, the Ford F-150 reigned supreme. Behind it was the Chevy Silverado, followed by Ram trucks in a distant third. However, that race has become much more interesting in recent years. Both Ram and Silverado trucks have made huge gains, while Ford models have maintained all the things that drivers have consistently loved. That makes the process of shopping for a new full-size pickup truck difficult.
As a nationwide provider of custom trucks, the crew at Ultimate Rides has spent a lot of time with each of these models. We believe that makes us qualified to offer a reliable expert opinion on each. Unfortunately, it's not as easy as simply proclaiming one as the top choice. Each model offers certain benefits and advantages over the others. Depending on what you use your truck for, a different model could be in your best interest. The process becomes even more difficult as these manufacturers continue introducing new and improved trim levels with a specialty focus, such as the Ford F-150 Raptor or Ram TRX.
Learn how these trucks compare to each other and get in touch with the team at Ultimate Rides when you're ready to check out our stunning custom inventory.
Chevy Silverado vs Ram vs Ford F150
Popular Opinion
In the eyes of the public, the Ford F-150 has long been the top choice for pickup trucks. Part of that may be simply due to the legacy of the Ford brand, but there is more to it than that. For a long time, it was undeniable that Ford was putting out the best truck. However, what is also undeniable is that both Ram and Chevy have upped their game in recent years. It began with the Silverado, which has steadily crept up to the F-150 in popular opinion. Now Ram trucks are doing the same.
So how does popular opinion compare between the three when you look at the newest generation? Perhaps surprisingly, many consumers and professionals alike prefer the Ram 1500 over the other options. Ford trucks will always have a strong group of supporters, and for good reason. The F-150 is still an incredible truck, with powerful engine options, a sleek interior and a strong selection of modern features that will come in handy on a daily basis.
The Silverado lags behind a little bit in terms of popularity. However, there is one thing that it has over the other trucks: affordability. Compared to Ram and Ford models, the Silverado is the most reasonably priced truck. You'll be sacrificing a little bit in terms of performance and features, but we all know how expensive these vehicles can get. Plus, you can always bring your Silverado to Ultimate Rides and we'll get it right on par with any other truck you can think of.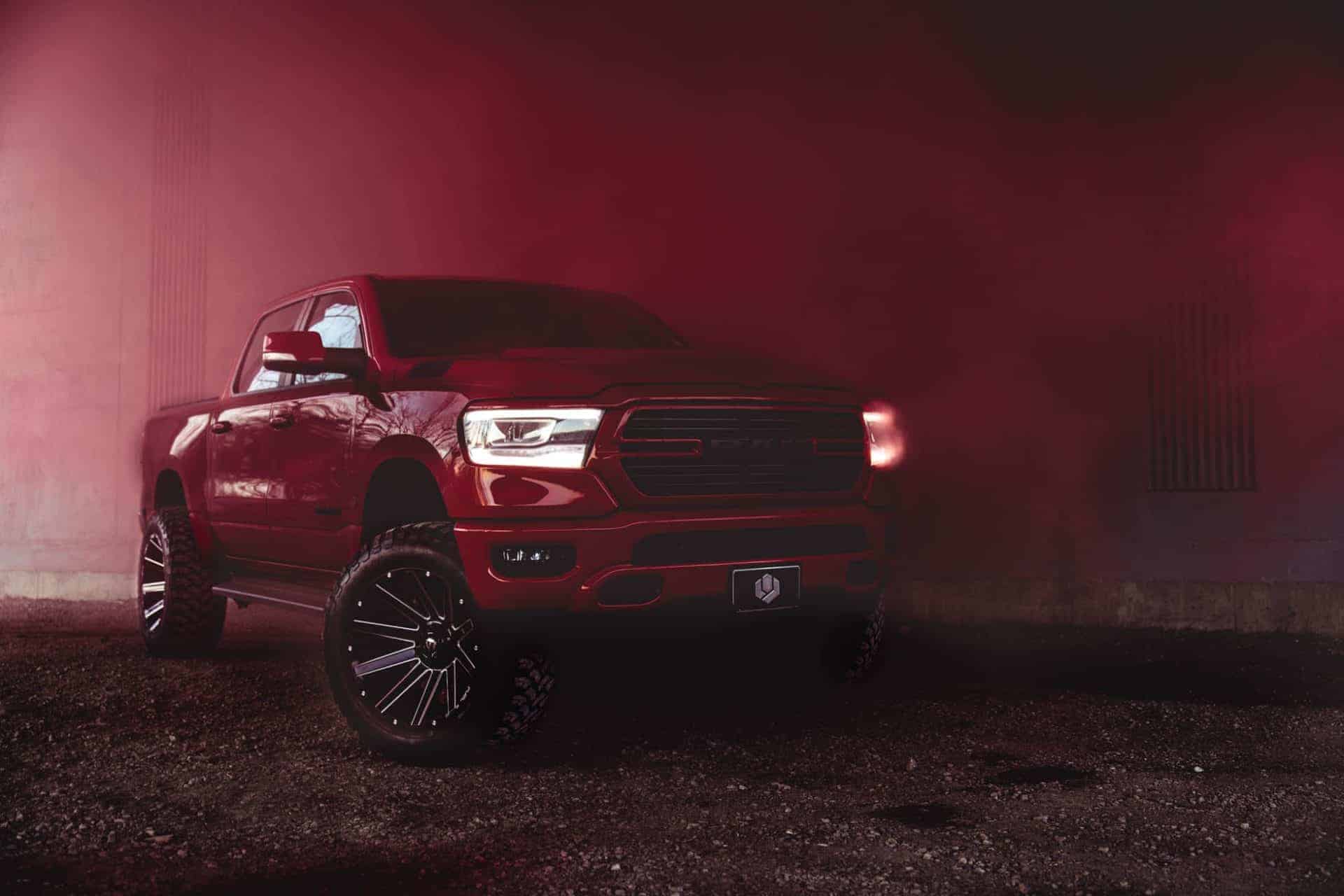 Engine Comparison in
New Models
Modern pickup trucks will almost always offer a few different engine configurations throughout their lineup of trim levels. Modern Ram, Ford and Silverado trucks are no exception to this. Take a look at how the available engine setups compare between these trucks.
Ford F-150 Engines
This year, you can find the Ford F-150 with one of six different engine configurations. The base setup is a 3.3L Ti-VCT V6 that can provide 290 HP with 265 lb-ft of torque. Drivers may also have access to a 2.7L EcoBoost® Twin-Turbocharged V6, offering 325 HP and 400 lb-ft of torque, or a more powerful 5.0L Ti-VCT V8 with 400 HP and 410 lb-ft of torque. Also available in some trims is the 3.5L EcoBoost® Twin-Turbocharged V6 engine, which can provide 400 HP as well as 500 lb-ft of torque. Drivers can even opt for a 3.5L PowerBoost™ Full Hybrid V6 without sacrificing performance. This hybrid engine can reach 400 HP and a whopping 570 lb-ft of torque.
Chevy Silverado 1500 Engines
The new Silverado is available with four different engines across its lineup. The standard option is a 2.7L turbo I-4, capable of providing up to 310 horsepower and 420 lb-ft of torque. While the Silverado has less options available compared to the F-150, it is notable that the base engine offers more raw power. Beyond the base setup, Silverado drivers could find a 5.3L V8 offering 355 HP and 383 lb-ft of torque, or a 6.2L V8 with 420 HP and 460 lb-ft of torque. This year's Silverado also features a diesel configuration with a 3.0L I-6 engine, offering only 277 HP but 460 lb-ft of torque.
Ram 1500 Engines
There are five different engines available with the 2022 Ram 1500, and each one is pretty great. The standard configuration features a 3.6L Pentastar® V6 with an eTorque system for some light hybrid capabilities. This engine setup can provide 305 horsepower and 269 lb-ft of torque. Also available this year is a 5.7L HEMI® V8, providing 395 horsepower and 410 lb-ft of torque. Some trim levels will feature a version of that same engine that also includes an eTorque system, great for drivers who plan on spending considerable time towing. Those interested in a diesel engine can opt for a 3.0L EcoDiesel V6, with 260 HP and 480 lb-ft of torque. From there, the final available engine configuration offers the most power. It's a 6.2L Supercharged HEMI® V8 that can reach up to 702 horsepower with 650 lb-ft of torque.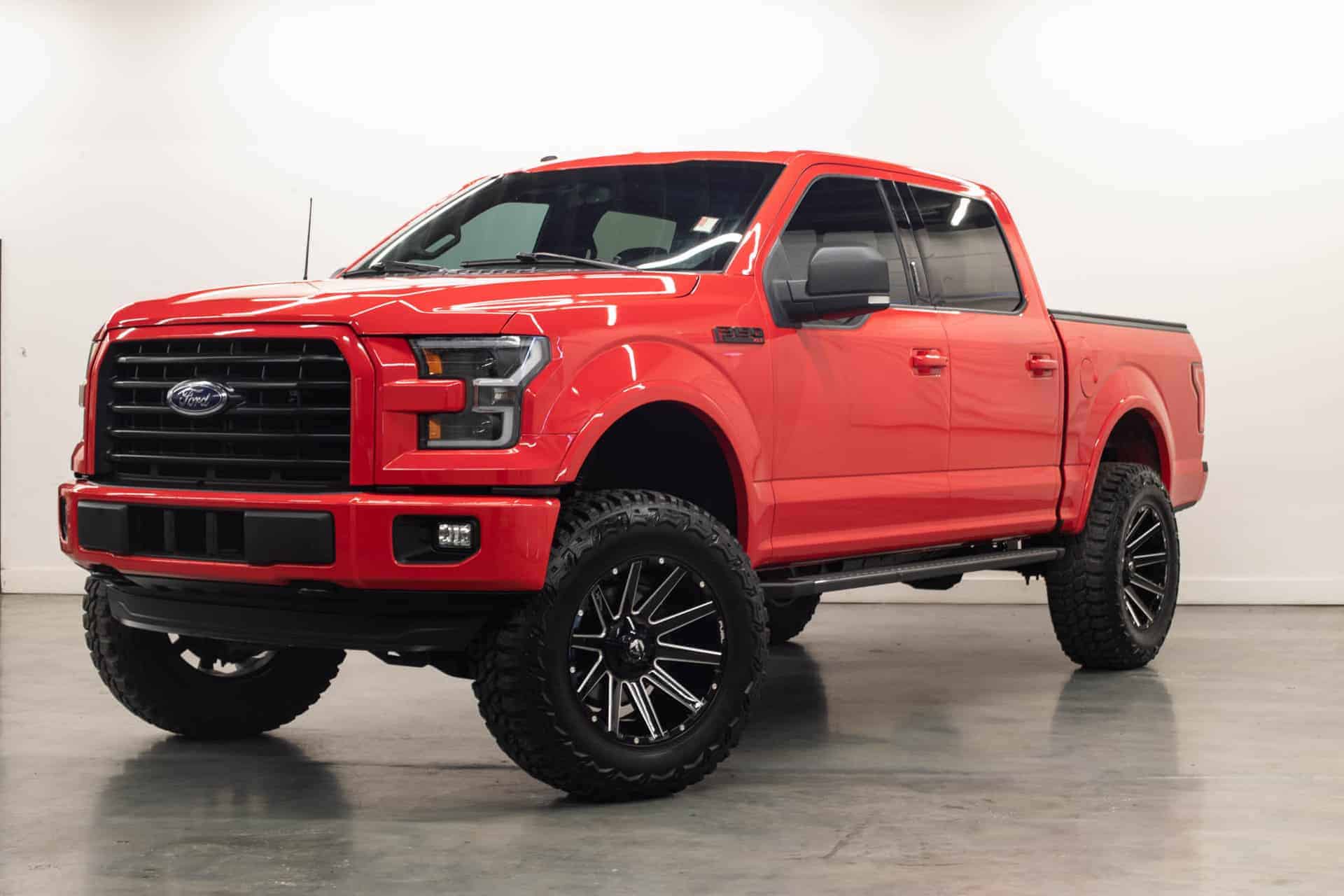 Ford F150 Feature
Highlights
The new 2022 Ford F-150 has an excellent range of standard and available features. Some will enhance performance or offer extra utility, while others are there to make you and your passengers feel more at home inside. You can experience the benefits of an intelligent adaptive cruise control system, keeping you safe while adding some useful convenience. The Ford vehicle could include a lane-keeping system, rain-sensing windshield wipers, a 12-inch touchscreen and so much more. One of our favorite features is the available Bang & Olufsen® Unleashed sound system, providing excellent clarity on all your favorite tunes.
Ram 1500 Feature
Highlights
The latest Ram trucks, while not exactly up to the same level vs the Ford F-150, still has plenty of exciting technology features to enjoy. You could have access to a useful blind spot monitor to protect you and your passengers, as well as a voice-activated navigation system. Some models of the truck will include a set of front and rear parking sensors for your convenience, helping ensure you don't accidentally bump into anything while parking the vehicle. A remote engine system can be useful for those cold mornings when you want the truck to heat up before you get in, and you could also have access to a dual-zone climate control system to take advantage of.
Chevy Silverado 1500 Feature
Highlights
2022 Chevy Silverado 1500 models also have some excellent features to enjoy. LED cargo bed lighting can be found on most models, helpful any time you're using your truck bed at night. Also available this year are high-intensity LED headlights, two 120V power outlets (one inside and one in the truck bed), and an advance trailering package that offers a hitch camera and more. The Silverado vs Ram and Ford trucks lags behind a bit, but we're confident drivers will still be able to find a model with enough features to suit them.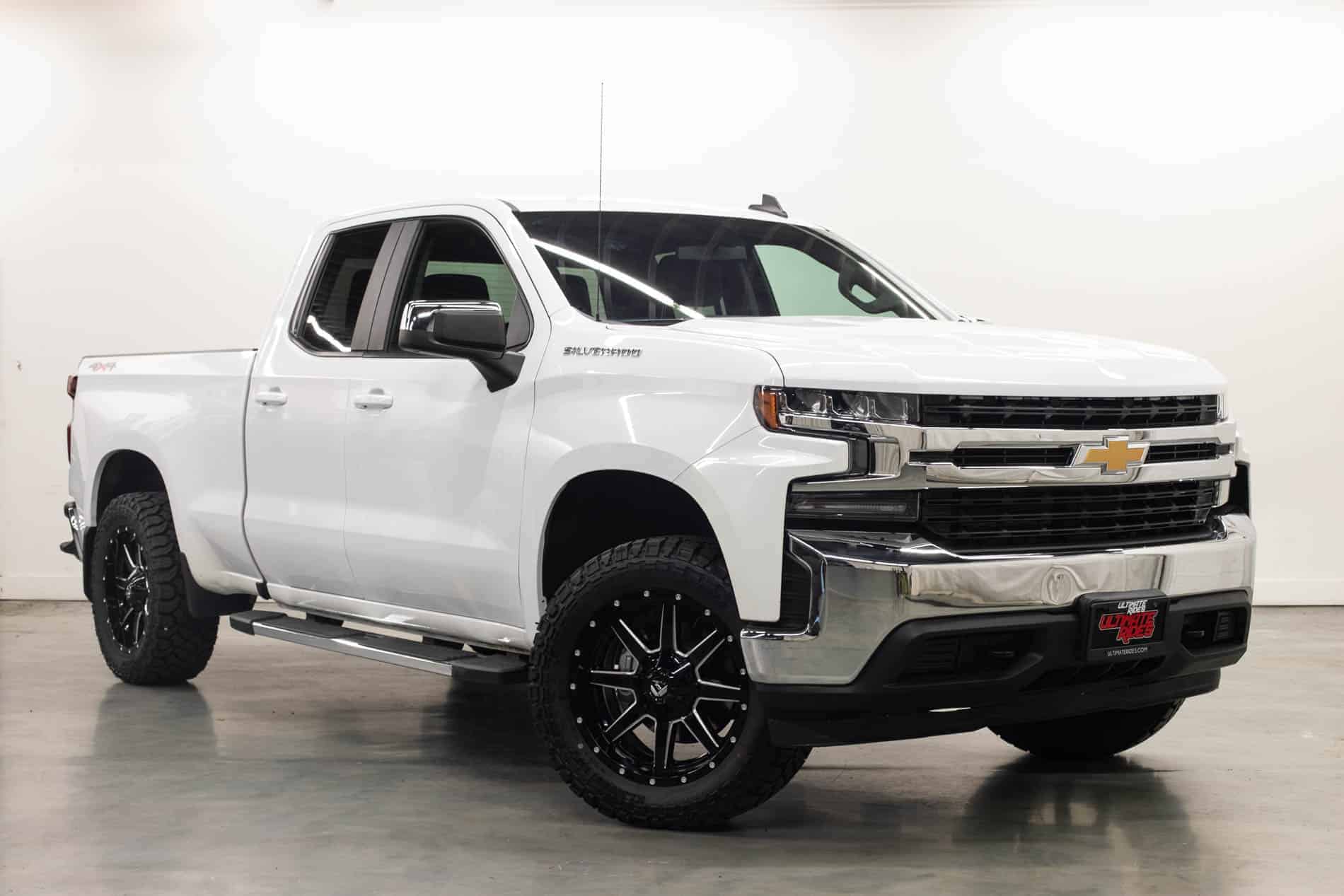 Ram, Ford and Chevrolet
Sales
Throughout 2021, Ford was able to maintain a solid lead in sales vs its competitors. Ford sold 726,004 F-series trucks throughout the year. Though Ram and Chevy both overtook the leader at various points through the year, it's easy to see that Ford still has a tight grip on popularity. However, it is worth pointing out that the company had a noticeable drop in sales compared to 2020, while Ram had a slight increase. In second place for the year was Ram, with 569,388 trucks sold in 2021. Just behind them in third place was Chevrolet. The company sold 529,765 models over the course of the year.
The
Verdict
If you compare Ford vs Ram vs Silverado trucks, it's safe to say there's no easy answer as to which is best. However, there are some things we can say with confidence. If performance is your top priority, and you're not afraid to spend extra for the best configuration, the Ram 1500 will be your best bet. Those who prioritize features and their daily experience behind the wheel will probably prefer the Ford F-150, as it includes some truly great tech and convenience features. If you're looking to save some money, though, the Silverado will be for you. It's still a great vehicle, and it is the most affordable of the three.
---