Common Problems with Lifted Trucks | Lifting Your Truck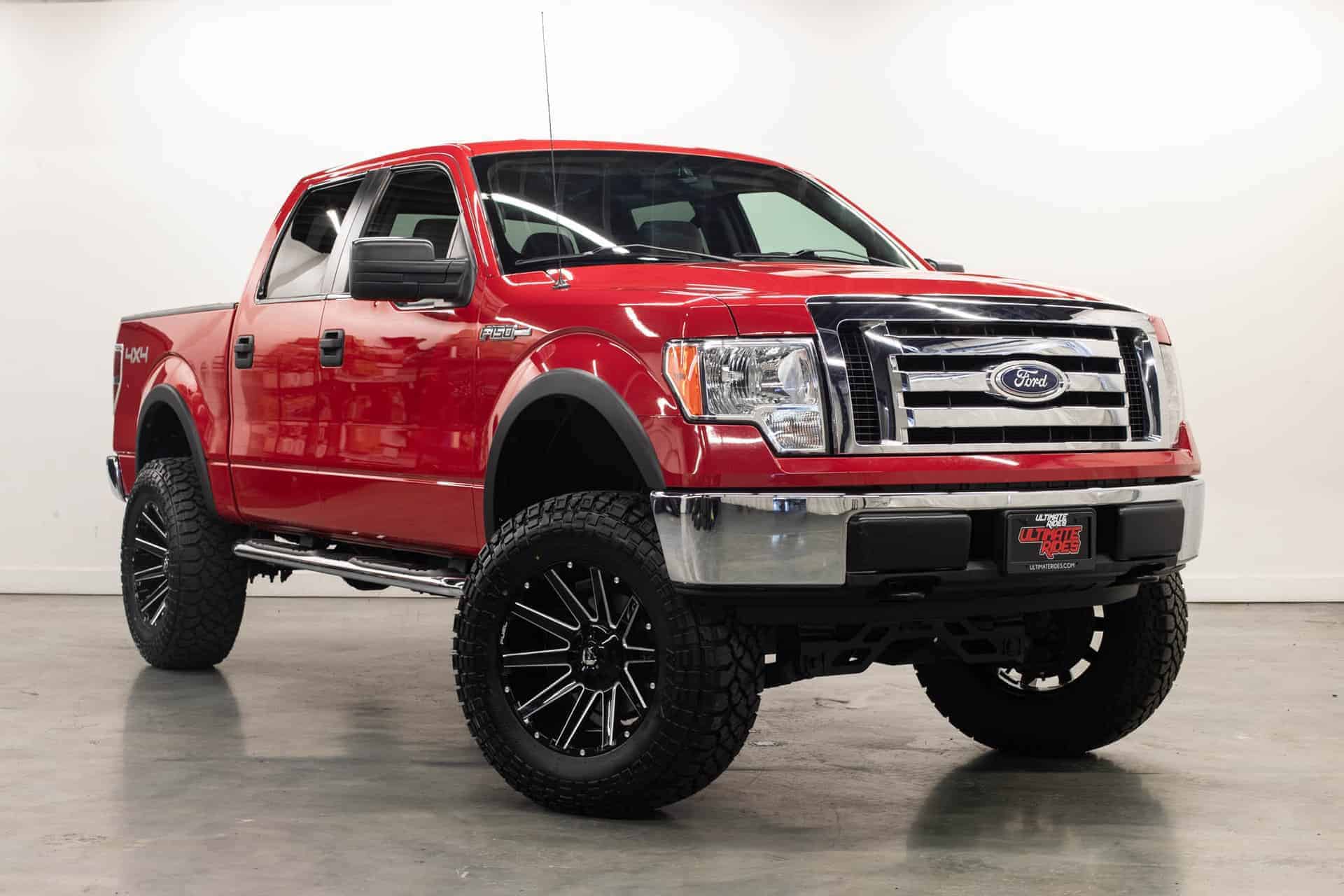 Are you thinking about installing a lift on your truck, or buying a lifted truck? They can be great vehicles, able to give you advantages both on-road and off-road. However, there are some problems that may arise if you decide to start driving a truck with a lift kit. Here at Ultimate Rides, we are experts when it comes to lifted trucks. Not only do we sell an inventory full of them, but we also have our own service center on-site where we install them ourselves. Still, we believe it's important to inform those interested about the potential complications that come with these trucks. Most of them can be avoided with the right installation
Some Lift Kits Will Negatively Affect
Ride Quality
Some, but not all, lift kits can compromise the quality of your ride in a few different ways. You might notice less responsive steering, or less sensitive braking due to the increased weight of the truck. Not all trucks with a lift will have this problem, but it can be especially prominent on cheaper body lift kits. Lifted truck steering and handling can be improved by choosing a more extensive kit, as well as opting for a steering alignment after installation. While it will cost you more upfront, preventing these problems from occurring could save lifted truck owners a lot of time and money in the long run. Additionally, a good set of shocks can offset part of the problem. With the right setup, you shouldn't notice a difference while driving your truck.
Lifted Trucks Offer Lower
Gas Mileage
One thing that is essentially unavoidable when driving a truck with a lift and larger tires is lower fuel economy. The tires you install will play a large role in determining fuel economy, and larger tires go hand-in-hand with lift kits. The more you lift your truck, the lower you should expect your fuel efficiency to drop. However, as long as you're aware of this, most drivers find the added costs to be well-worth all the benefits of driving these trucks. The amount of extra money you spend at the pump should be quite manageable with more modest lift kits and should only start to make a real difference once you get to six- or eight-inch kits.
A Lifted Truck Has a Higher
Center of Gravity
It's very important to note that driving lifted trucks means your vehicle will have a higher center of gravity. In practical terms, this means the vehicle will be easier to flip over. These trucks are still safe to drive, but it becomes even more important to practice safe driving habits. For example, you'll want to take turns with extra care and at a lower speed. As long as you follow the rules of the road, you should still feel comfortable behind the wheel of a truck featuring a lift kit.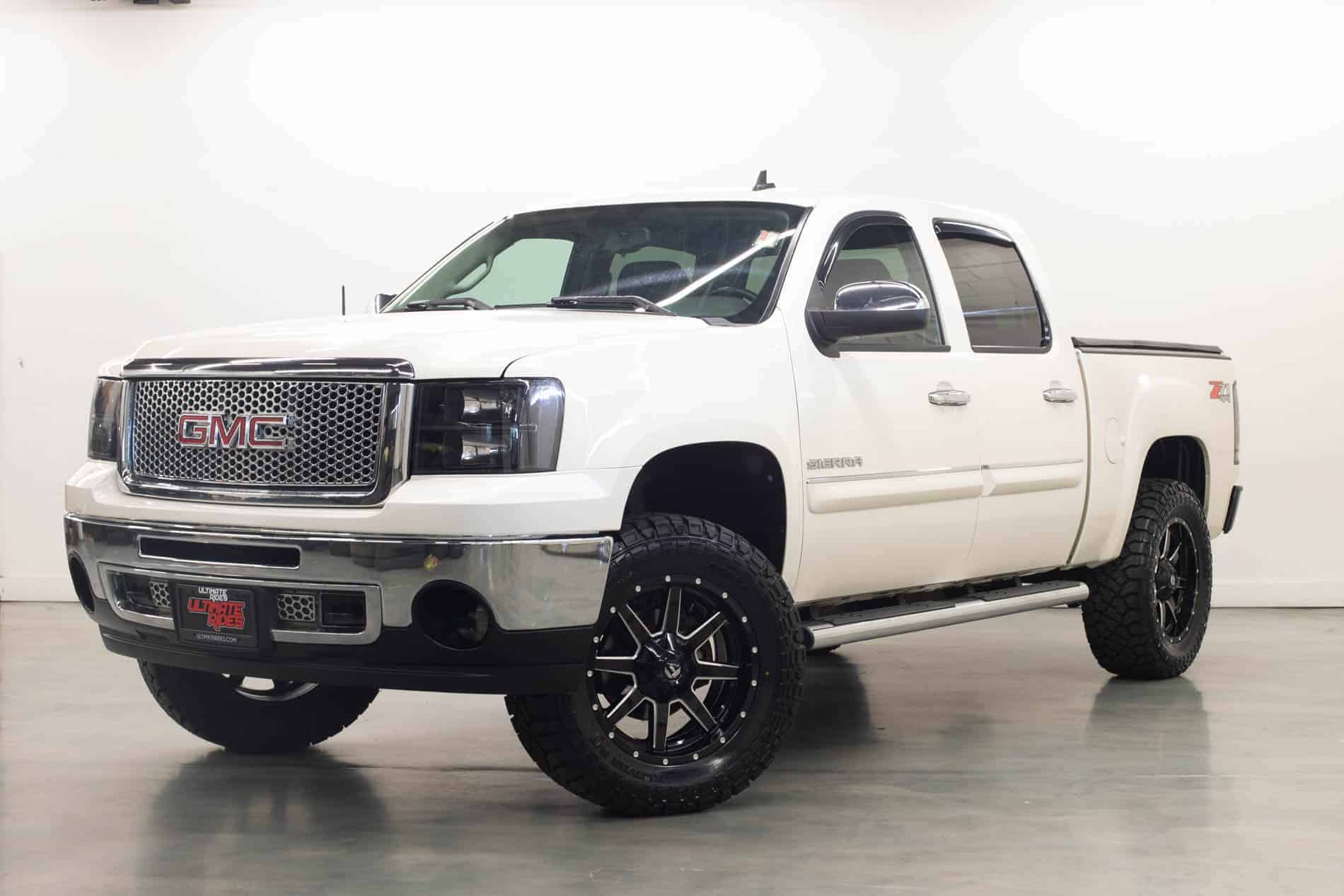 Changing Your
Gear Ratio
A lifted truck's gear ratio is going to be different from your standard-suspension vehicle. If you opt for professional installation for your lift, the installers should be able to take care of this problem. However, if you opt to install the lift at home on your own, it's something you definitely should be aware of. If you feel like you're getting less power out of your truck than you did before, it's likely a sign that the gear ratio has dropped. Contact Ultimate Rides and our team will be happy to help out with these common lifted truck problems.
Lift Kits May Affect Vehicle Visibility
Up-Close
The last of these problems we think you should be aware of is your visibility while driving a truck with a lift kit. Being higher up off the ground, it becomes harder to see anything that's up-close to the truck. This problem can't be completely solved, instead requiring a mix of modern technology and extra care to ensure you don't have too much difficulty in tight spots. Lifted vehicles may be more difficult to park for this reason. However, these problems can be helped with the use of a rearview camera, as well as newer 360-degree camera systems available on many more recent trucks. You can also install extra mirrors on your truck to offer better visibility, which can be very useful in solving these issues.
Solving These
Common Problems
The key to taking care of many of these problems is choosing a reliable team to install your new lift setup. While it may seem tempting to lift your truck at home, many complications can arise, including the problems shared here. Ultimate Rides is an auto dealership based in the Chicago area, specializing in new and used custom trucks, the majority of which are lifted right here in our shop. Our ASE-certified technicians know their way around lifted vehicles like no one else, and we have a strong passion for the style. Our team will be happy to take care of the majority of these problems, from the shift in gear ratio caused by larger tires to problems with ride quality.
Get in touch with our team to start discussing specific details, and we'll be happy to offer more information on price for these trucks and their modifications. We're located at 38 W. Division St., Coal City, IL 60416, making us drivable for residents of the Midwest. Otherwise, you can reach out to us at 815-634-3900. We offer shipping on our inventory, and it's all made affordable through financing. Let us know how we can help you out today and our team will get to work!
---