Towing a 5th Wheel with a Lifted Truck | Get Ready to Tow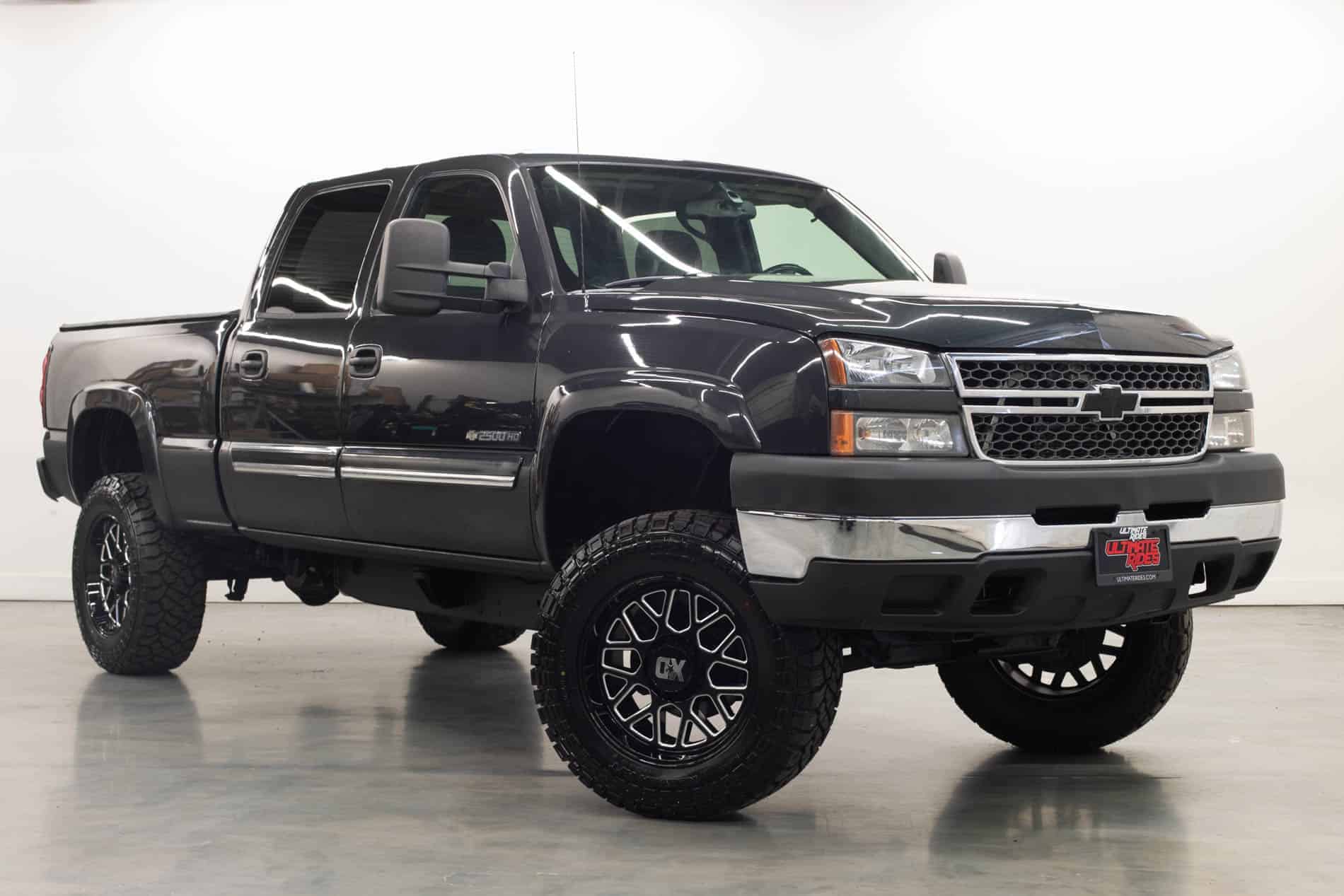 Driving a lifted truck can be a great experience all-around. However, there are important differences to your standard vehicle setup that drivers should be aware of. One of those distinctions is the capability to tow, specifically with a fifth wheel. Towing a 5th wheel is still possible in trucks with a lift, but you'll need to make some adjustments to the vehicle if you want safe and reliable performance. Learn more about using a 5th wheel to tow in a lifted truck here, and remember that you can always contact Ultimate Rides for more details, or to have a custom truck sent straight to your home.
What is a
5th Wheel?
Before we dig in any further, it's important for us to actually explain what a 5th wheel is for those who might not know. The name can be a little confusing, but it actually just refers to a type of hitch that connects to your receiver, typically found on large vehicles such as a trailer or RV. The name comes from the shape of the hitch, and it's important to note that it's not an actual wheel. The benefit of this setup is that it not only allows some sway from left to right, but it also moves up and down to a degree. While this can be useful for a standard truck, it can cause some problems on vehicles with a lift. Those of you who drive a truck with a suspension or body lift need to get their vehicle set up correctly before hitting the road, or you could put your safety at risk.
Fifth Wheel Towing in a
Lifted Truck
Attempting to tow a 5th wheel while driving a lifted truck without any modifications to the trailer is an accident waiting to happen. The installation of some lift setups could potentially lower your towing capacity, and these configurations are known for their heavy weight. While it can be tempting to simply hook up your hitch to the receiver and hit the road, we strongly encourage you to take some time to really examine your towing setup. Did you customize the truck yourself? Are you aware of its towing capabilities? Ask yourself these questions and set aside some money to upgrade the truck before you set out. If you don't, you could end up wasting a whole lot of money in the long run, as well as putting yourself and others at risk.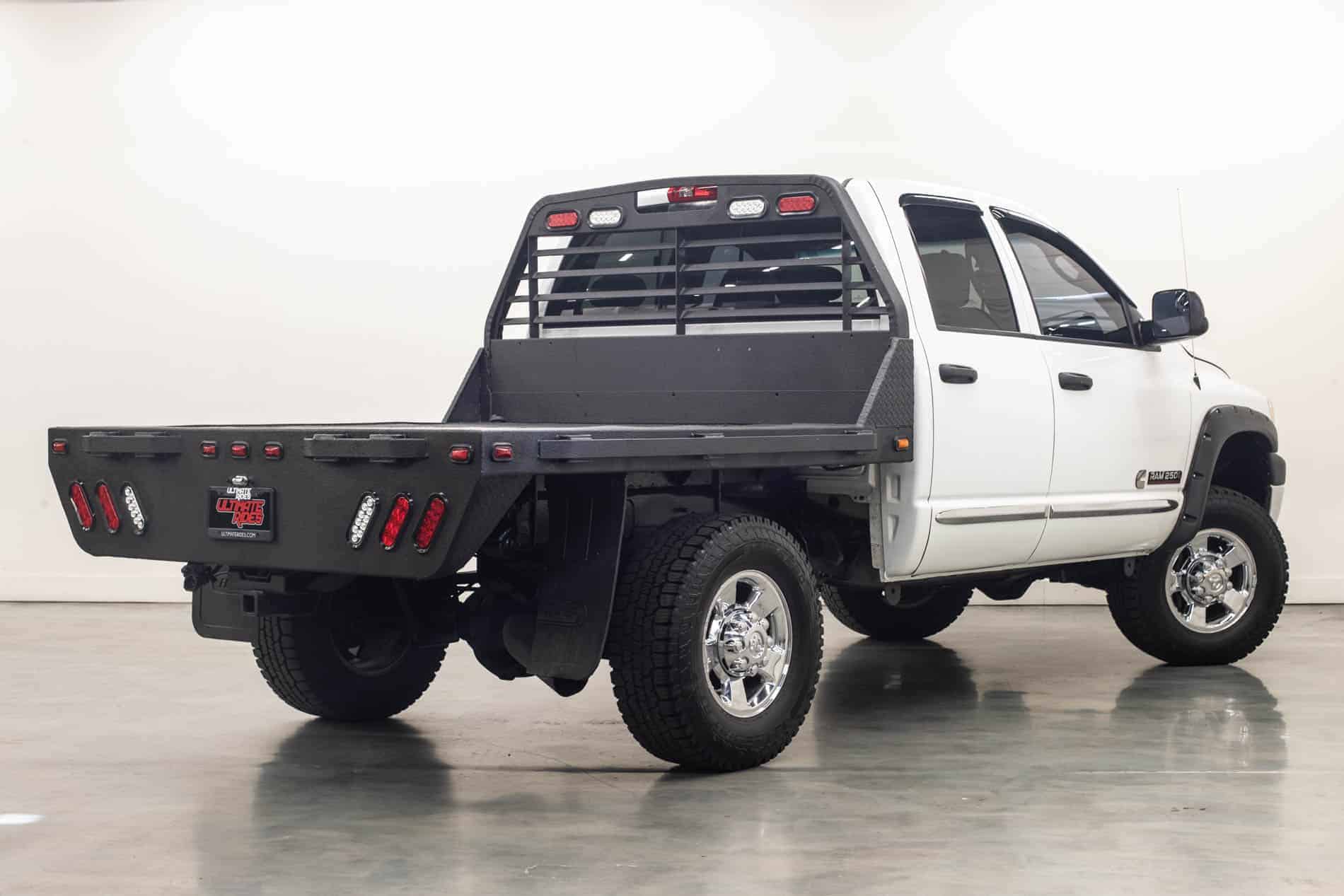 How to Lift Your Truck
and Tow
While towing, you typically want the fifth wheel trailer to be roughly equal in height to your truck. With lifted trucks, this can obviously pose a problem. Trying to tow a trailer with more than a two-inch lift kit and no extra adjustments can be dangerous, not only for you but for everyone else on the road. However, there are solutions that can make it viable. Essentially, you will need something that raises up the height of the trailer and hitch, getting it close to level with your truck.
If you're the type of driver who likes to handle DIY truck projects at home, it may be possible for you to accomplish this on your own. However, for most drivers, we strongly advise bringing your whole setup to a professional. It can be costly, but it's necessary if you want to tow your trailer safely with a lift. A team of experts can install a subframe to lift and support your trailer system.
Additionally, these professionals will be able to ensure your shocks and suspension system can safely support towing a 5th wheel. When not properly set up, towing can be a dangerous business. Make sure to do your homework before attempting to do it in your lifted vehicle.
Best Lift Setup
for Towing
The best thing you can do for 5th wheel towing in a lifted truck is to install a suspension lift specifically designed to tow heavy loads. Here at Ultimate Rides, we are experts when it comes to lifted trucks. We can get you set up with fifth wheel towing as well as a suspension lift, with the entire setup designed to work together. We'll have the ability to improve the suspension on your trailer and raise it up as well, and can even alter the rear axle on your truck to make it more suitable for heavy towing.
Many drivers worry about the ability to tow heavy trailers with a lift setup, but you don't have to let that stop you. It's just important to set your truck up in a way that keeps everyone safe, and your trailer stable. If you're interested in hearing more about this truck configuration, all you have to do is reach out to Ultimate Rides at 815-634-3900. You can find our office at 38 W. Division St., Coal City, IL 60416.
Lifted Truck Towing
Tips
Once your truck is correctly set up for towing with fifth wheels, it's time to start thinking about your time on the road. Whether you're driving in a lifted truck or not, any time you're towing something heavy you'll need to think about a few things. First and foremost, remember that it will take extra time to brake. Make sure to leave enough space between you and whoever is in front of you, otherwise you could cause an accident. Additionally, you'll want to take great care when making turns in your truck. Go slow, and make sure to stay aware of your surroundings. Lifted truck towing is possible, but it's important for drivers to take extra care whenever they're on the road with others.
---