Best Value Pickup Truck | Ultimate Rides
Best Value: Ford F150 STX Pickup Truck
If you're looking to find a quality pickup truck on a budget, the first model that we would recommend is the Ford F150 STX. With it, you'll get the most value for your money, as the truck is packed with great features, is built to last, and should be a pleasure to drive. There's a reason the Ford F150 has been the top selling pickup for so many years. Whether you choose a newer model like the 2021 edition pictured here, or you stick with a slightly older truck, we're confident you'll be happy with your decision.
That is especially true if you buy your truck from us at Ultimate Rides. We're a specialty auto dealer that offers custom pickups built right here by our team. If you don't see a model of the Ford F150 STX in our inventory, we can certainly track one down for you. Spend some time learning about Ultimate Rides and what we can do for you, including offering the top trucks at a great price. By the time you're through here, we think you'll want to follow up with our team to find your next truck. Just let us know how we can help you today, and you could soon be driving one of our affordable custom trucks, with shipping straight to your home!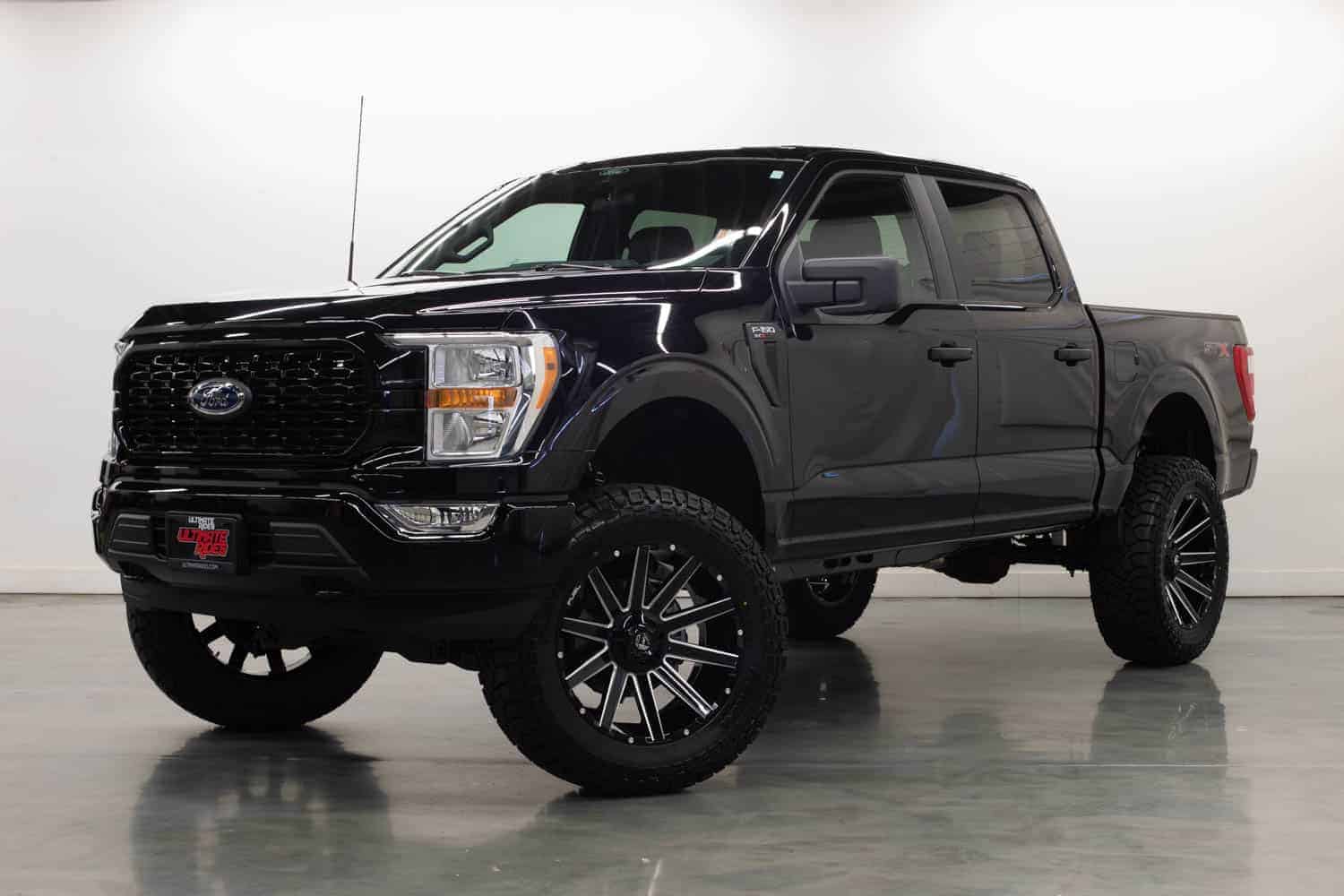 Customize Any Truck with Ultimate Rides
One of best things about shopping at Ultimate Rides is access to our lift center. Many of our trucks feature upgrades such as a suspension lift, all completed by our own in-house team in our state of the art service center. You'll see what we mean right away by looking at our inventory. In addition to those existing upgrades, our customers will always have the opportunity to further customize their next truck in our shop. Pick out the model you like, let us know what kind of upgrades you're thinking about, and our team will get right on it. Additionally, you'll even have the opportunity to finance the cost of these improvements, letting you pay it off month-by-month alongside the truck itself.
There are countless different upgrades we can offer, from suspension lift installation to accessories like running boards. We'd be happy to provide a fresh paint job, or make interior installations on items such as a surround sound system. Share your perfect truck with us and our team will do all that we can to bring it to life.
Rust-Free Inventory Ready Today
Nobody wants to drive a truck covered in rust, even if you're looking to save money. At Ultimate Rides, each of our vehicles is inspected to ensure that they're free of rust damage, no matter how new or old the trucks might be. We're able to accomplish this by sending our buyers out to regions of the United States with more favorable climates. In these areas, it's easier to keep trucks in good shape, and our team finds the best options to suit our inventory. We bring the trucks back home, inspect each one to ensure quality, and send them over to our lift center for some upgrades before listing the vehicle in our inventory. If you want the best value without sacrificing quality, Ultimate Rides is the dealership for you.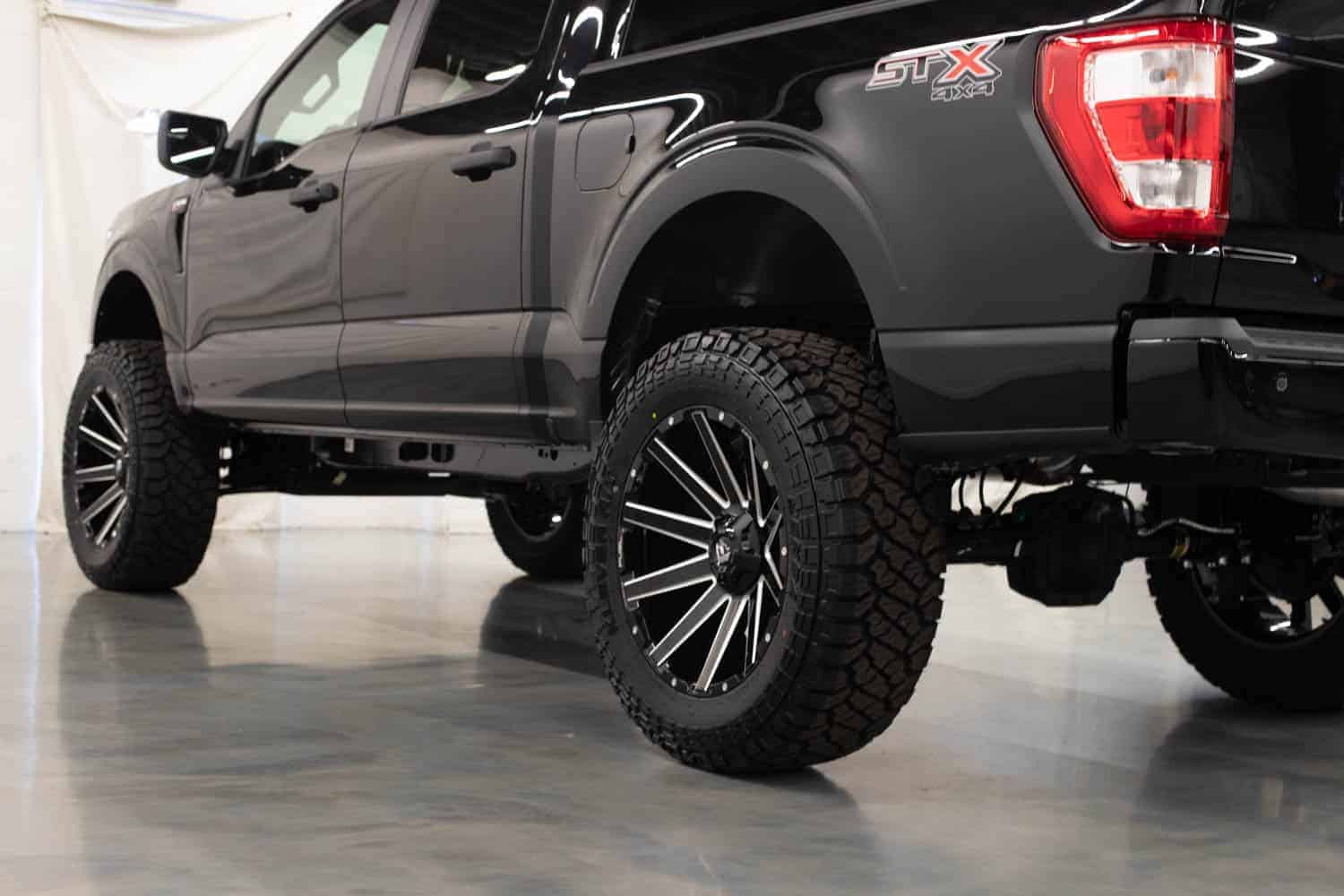 Crew and Extended Cab Vehicle Delivery
No matter what kind of vehicle you decide on, whether it's a truck with a crew cab or the longer extended cab style, or even a type of car or SUV, Ultimate Rides can set you up with reliable vehicle delivery across the country. It's one of the top things that sets us apart from our competitors. While you could just find the cheapest pickup truck from your local auto dealer, you won't have much choice over the quality of the truck. By choosing Ultimate Rides, you'll have access to the best pickups at the best price.
We'll be able to complete your entire financing process online and over the phone. Start by browsing our inventory of trucks and let us know which option looks right to you. Once you decide on a truck, we'll complete the financing form together. As long as we can get you approved for the truck you want, the next step is to decide if you want any custom upgrades. Either way, our team will get to work right away getting the truck ready. As soon as it is, it should only be a week or less before your new truck arrives at your home.
It's understandable if you're a little unsure about buying a truck online at first. However, modern technology has made it more feasible than ever before, and we've spent years perfecting our process for you. Let us know if you have any questions about ordering one of our trucks to be shipped and we'll be more than happy to address your concerns.
Are you interested in learning more about any of our trucks? Our team is ready to assist you. Give us a call today at 815-634-3900 to learn more or begin the buying process. If you find yourself in the greater Chicago area, you can also come and see us at 38 W. Division St., Coal City, IL 60416 to take a look at any of these great pickups in person.
---