What Does Lifting an SUV Do? | Lifted SUV Guide
Everything to Know About Lifting an SUV
Lifted SUVs continue to grow in popularity across America and around the world. These upgrades can offer a number of benefits to drivers, and our team here at Ultimate Rides knows a thing or two about the vehicles. Before one makes the decision to lift their vehicle or buy an SUV that already comes with an upgrade, it's important to think about how it will affect your ride. Lift kits can improve performance in a variety of circumstances, but there are also other changes to be aware of. If you are looking into buying a lifted SUV and wish to know more about what you can expect, you're in the right place.
At Ultimate Rides, we sell an inventory full of custom lifted vehicles. All of that work is accomplished right here in-house by our team of technicians. That makes us qualified to provide information on how lifting a vehicle will affect you. Take a look at this guide for additional details and be sure to get in touch with the team at Ultimate Rides to find a lifted SUV of your own, or have us upgrade your current model.
Performance Changes for Lifted SUVs
One of the first things you will notice after getting behind the wheel of one of these vehicles is a change in the way it drives. This difference in ride quality can be positive or negative, all depending on the kind of lift kit you choose and whether or not the installation is completed properly. In addition to that, you will have the ability to install larger tires and wheels. The size of these upgrades will depend on how high you lift the vehicle. Different tires can offer different performance, but you'll have to look into your individual choice to determine what that effect will be.
Lifting your SUV will result in changing the center of gravity, which can have its own effect on performance. In most cases, you won't know the difference. However, you will need to be more careful when taking turns, especially sharp turns. Lower your speed and follow all the rules of the road to ensure you stay safe in your lifted SUV.
With the right lift kit, you will also notice a difference in off-road performance. You'll have greater ground clearance, a higher vantage point to see from, and a more favorable angle of approach for uneven terrain.
The only real downside to installing a lift setup is a change in your fuel mileage. This can be even more pronounced the higher you go, and can also be affected by the tires you install. While you'll end up spending a little more at the pump, the vast majority of lifted vehicle drivers find the added cost worth it.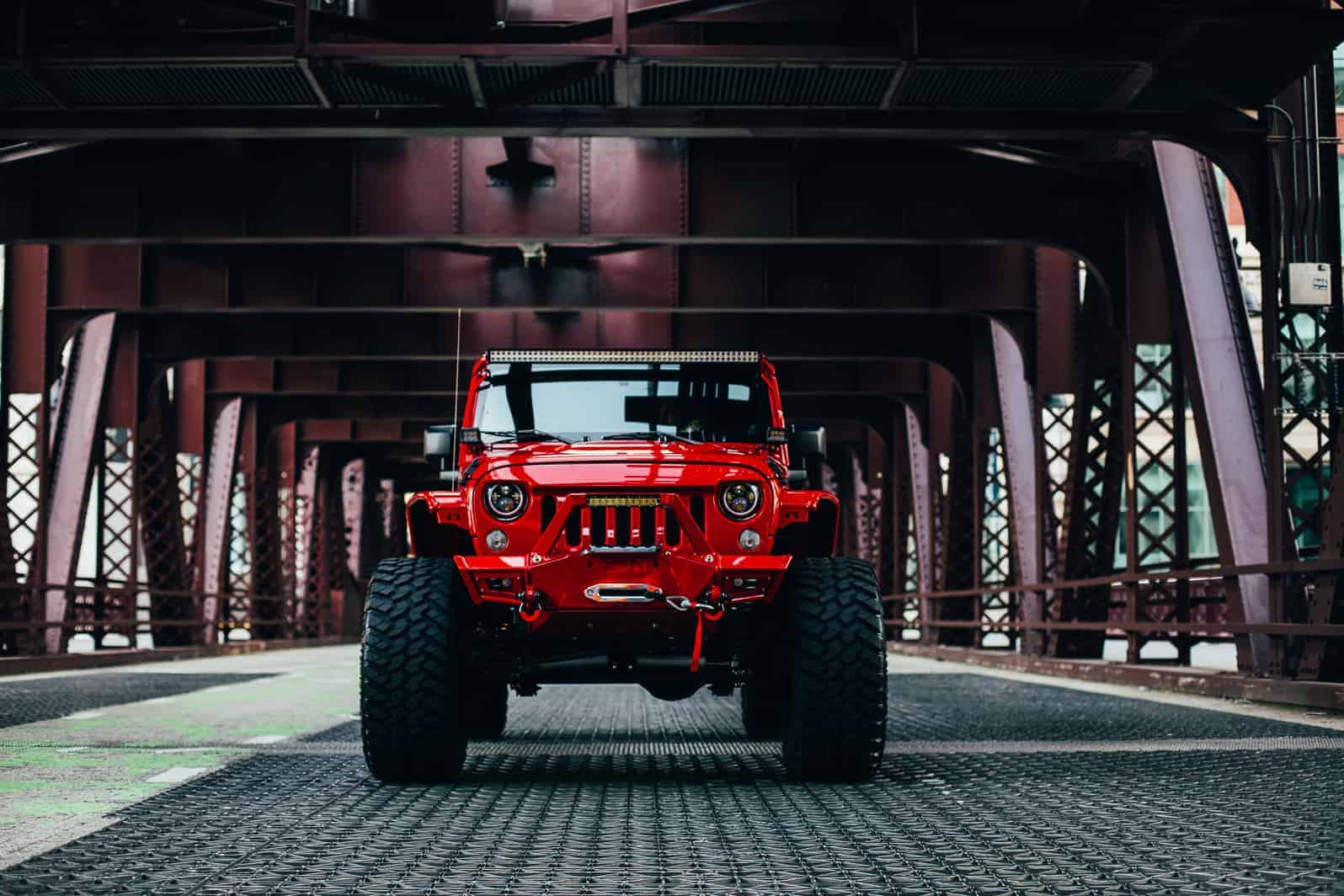 Benefits of Lifting a Vehicle
In addition to those changes in performance, there are a few other benefits to lift kits that are worth learning about. The primary reason drivers decide to upgrade to a lifted vehicle is simply for the enhanced look. The right lift will change a standard vehicle into something truly impressive out on the road. It can offer a more aggressive stance and will help your ride stand out from everything else out there.
Suspension lift kits especially can make a big difference in what you drive and where you can go. That's because these kits can lift your vehicles more than body kits are able to. It's a grander look and offers a smoother ride. We'll have more information on the difference between these kits a little later on in our guide.
One of the big improvements, as mentioned before, is the ability to install larger tires onto your SUV. You'll have access to a wider range of tires, meant for all different purposes. Different tires can be designed for a wide range of needs, from highway driving to a set specifically focused on off-road action. Lift kits can open up a whole new world of possibilities when it comes to customizing your vehicle. Plus, they look great. Those qualities, along with the performance upgrades, make this an easy decision for a lot of drivers.
Body Lift Kits vs. Suspension Lift Kits
The two primary types of lift kits available to drivers are body lift kits and suspension kits. Body kits are more affordable and are usually relatively simple to install. However, with this lowered cost comes a few drawbacks. They only have the ability to raise up your vehicle by a small amount, usually maxing out around 2 or perhaps 3 inches. That's because body lift kits utilize blocks, spacers, or another set of objects to physically lift the body of the vehicle. Because they don't alter suspension, this may also mean that you'll find a somewhat lesser ride quality compared to more expensive options. Still, though, the difference shouldn't be more than what you can get used to over time. These kits are often a good choice for those looking to first try out driving a lifted vehicle.
If you're hoping to go all in on lifts, we recommend actually altering your suspension. That's exactly what suspension lift kits do. Instead of simply changing the height of your body, these kits will raise up your entire suspension system, providing a smoother ride with better handling compared to a body lift kit. They do, however, cost more than a more basic setup would. As long as you're willing to spend the money, though, you should find strong performance along with an amazing look for your SUV, with more ground clearance as well as the opportunity to go as high as six inches or more. Altering suspension can also be a much more difficult process, meaning you might have to look to some lift kit pros when it comes to installation.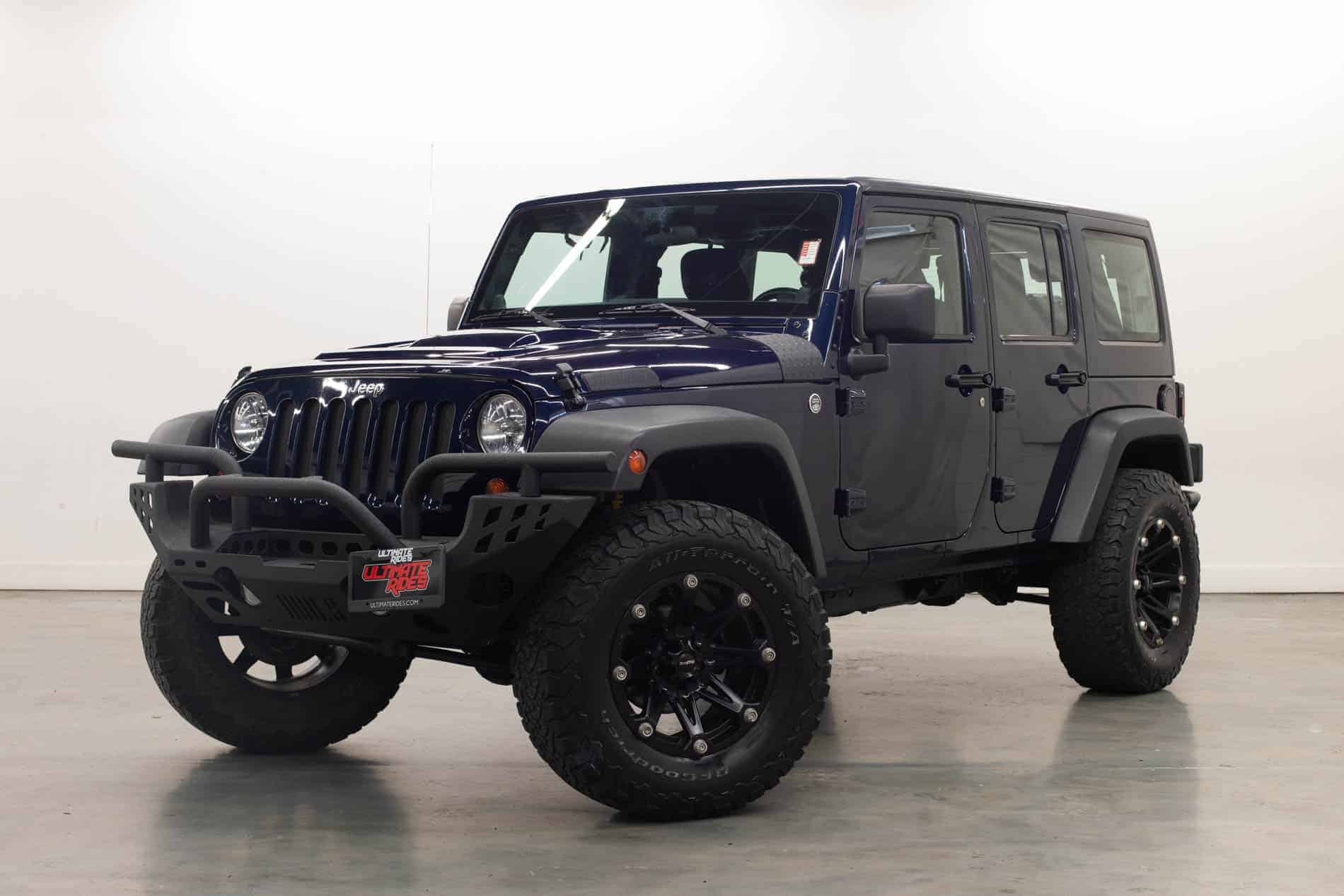 How High Can You Go?
The height you can raise your vehicle depends upon the style lift kit you choose, as well as how much that specific kit offers. While body kits only offer a couple of inches, making changes to your suspension allows you to go much higher. With the right kit, you could reach as much as eight inches. However, it's important to consider your local state regulations and laws before making that much of a change. In many places, there are restrictions in place to limit the height of vehicles for safety reasons. Do some research to find out what the rules are where you live. From there, you'll have the necessary knowledge to make a decision on how high you would like to lift your suspension.
Will a Lift Kit Void Your Warranty?
In the most cases, installing a lift kit will void your factory warranty, at least for the affected parts. This is because lift kit installation requires making changes to parts of the vehicle, such as the suspension. This is not always true, however. We encourage readers to look into the terms of their warranty. Get down into the details and find out what is and isn't allowed. If you have questions, you should contact professionals like our team at Ultimate Rides. We'll be able to offer individualized advice, potentially helping you keep your warranty intact.
Even if installing an aftermarket lift kit does void your warranty, many drivers find it worth it. If you're only voiding the suspension aspect of your warranty, the rest of your vehicle may still be covered. Do your homework before making a decision on a suspension upgrade, and you could save yourself a headache in the future.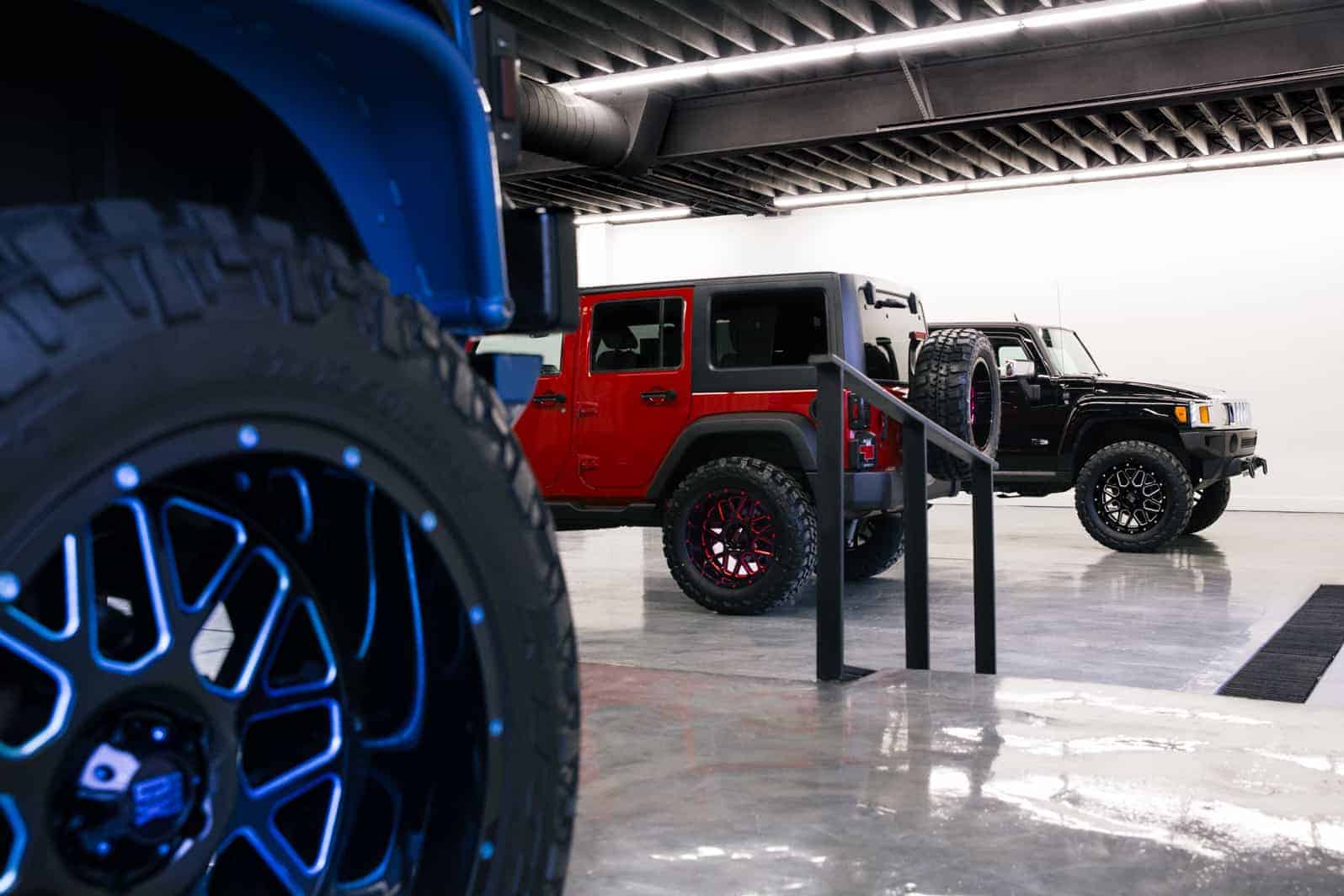 Installing Your Lift Kit
While basic lift kits might be able to be installed at home, more intensive suspension upgrades often require advanced equipment as well as professional knowledge. Before you attempt to install any kit at home, make sure to do the research to understand whether or not it's something in your wheelhouse. If you're not feeling completely confident about the process, we strongly recommend taking the vehicle and kit to a professional. Otherwise, you could do major damage to your vehicle, sometimes without even knowing it. This can cause safety issues both for yourself and for everyone else on the road.
Additional Ways to Upgrade Performance
There are other ways to increase vehicle performance beyond using a lift kit. These upgrades range from minor to major. For instance, you could decide to completely change out your engine to something more powerful. This is costly and time-consuming, but some drivers feel that it's worth it. If you're looking for something a little more reasonable, check out engine performance chips. These accessories can give you more control over how your vehicle performs, and can even unlock more potential from your existing engine. You can also look into having a turbocharger installed. These items will provide a significant boost in horsepower, letting you take your SUV or truck up to the next level. Beyond that, ask a team of professionals about potentially tuning your suspension towards performance. You might be surprised at the difference it can make while you're out on the road.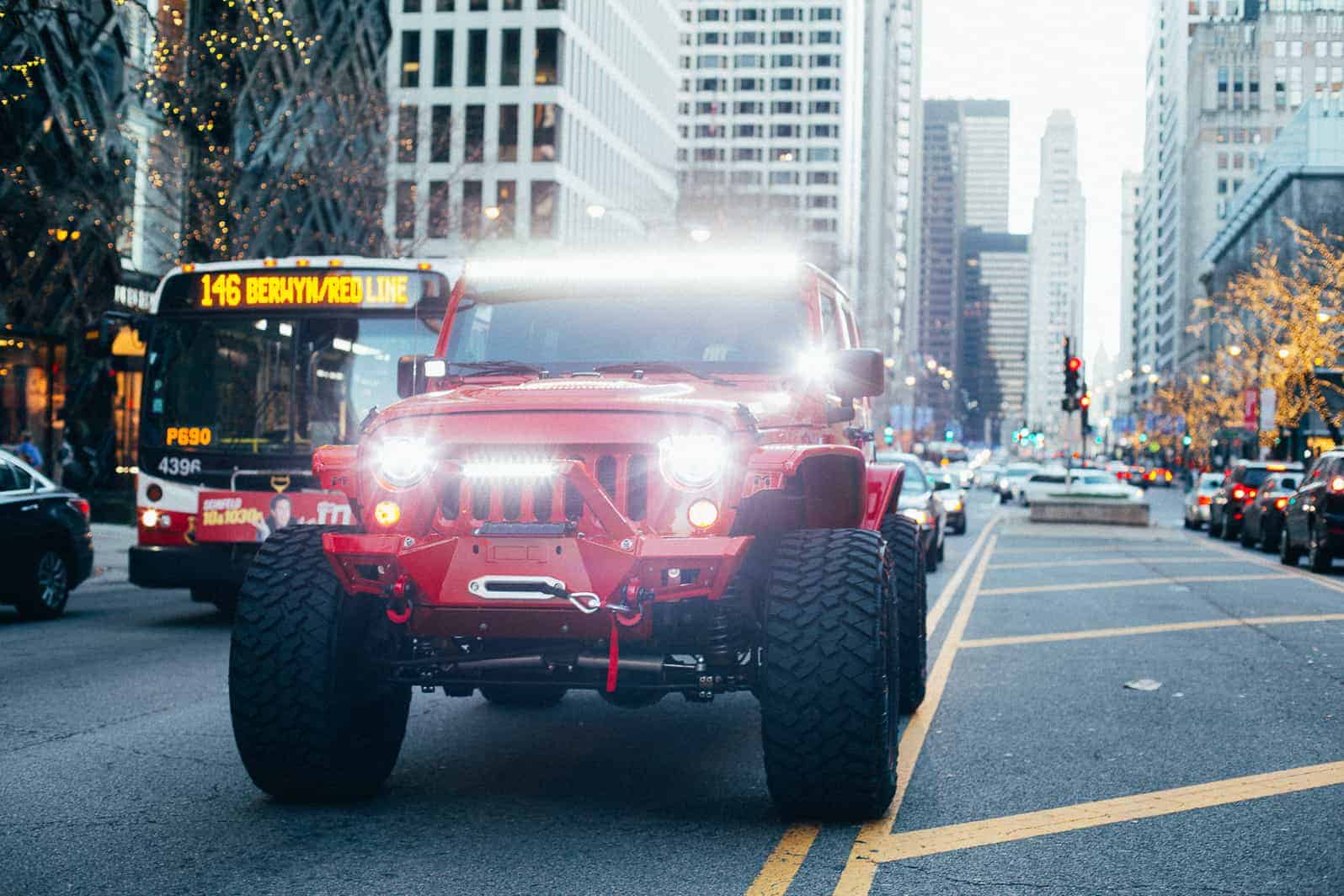 Is a Lifted Vehicle Right for You?
Now that you've had an opportunity to learn more about driving a lifted vehicle, it comes time to figure out whether it's right for you or not. No one can answer that question but you. Take out some time to think about what you're looking to get out of your vehicle. There are advantages and disadvantages to lifts, and they're not for everyone. That being said, there's a reason the popularity of these upgrades is constantly increasing. As long as the installation is completed properly and you know what to expect from your chosen kit, the upgrade can have a huge positive impact on your time spent behind the wheel.
Do the research, think about your needs, and get in touch with professionals if you're still feeling unsure. Some folks might need to save up money to keep their budget where they want it to be. Once you've spent enough time considering the prospect, decide whether a body or suspension lift is more beneficial to you. Then, all that's left is to pick out your kit and figure out what you're going to do in terms of installation.
Find Your Next Custom Vehicle at Ultimate Rides
Ultimate Rides is a custom auto dealer located outside of Chicago. However, we serve drivers all over the world. This is because we offer quick and reliable shipping for each and every one of our vehicles. Our trucks and SUVs are all rust-free, hand chosen by our team of buyers for their quality. Our lift center will be open to you so you can make any upgrades you'd like before we send the vehicle out. To learn more, call us today at 815-634-3900, or visit the Ultimate Rides office at 38 W. Division St., Coal City, IL 60416.
---