Custom Rims at Ultimate Rides | Rim Shop Chicago
Custom Rims Available Today at Your Chicago Rim Shop
Looking for the right place to bring your vehicle for a custom rim upgrade? Look no further than Ultimate Rides. In addition to selling a wide range of custom vehicles, we have our own advanced shop on-site, staffed with a team of ASE-certified experts. Many of the vehicles in our inventory feature upgraded rims, and we're more than happy to offer that same installation to you.
Our office and shop are both located an hour outside of Chicago, well within driving distance for those who want the best tires and rims for their vehicle. Read on to learn more about choosing Ultimate Rides, and feel free to give us a call if you have any questions. We're standing by to schedule your appointment today, so go ahead and reach out as soon as you feel ready. In the meantime, let us tell you what you can expect if you choose Ultimate Rides as your custom rim shop.
Rim Upgrades at a Fair Price
One of the things we pride ourselves on at Ultimate Rides is offering fair prices to our customers, whether they're buying their next truck or simply looking for a new set of rims. While many other auto shop locations might have a reputation for overcharging, that is something we avoid. We care about our customers, and feel strongly that our prices should reflect that. Get in touch with us to learn about prices for custom rims, as well as the added cost for installation. If you have questions about the price of any of our wheels, don't be shy about asking. We strive to be open with our customers, and that applies to every aspect of our business. Call us today to find out the availability of rims in our shop or to order a specific set for your vehicle.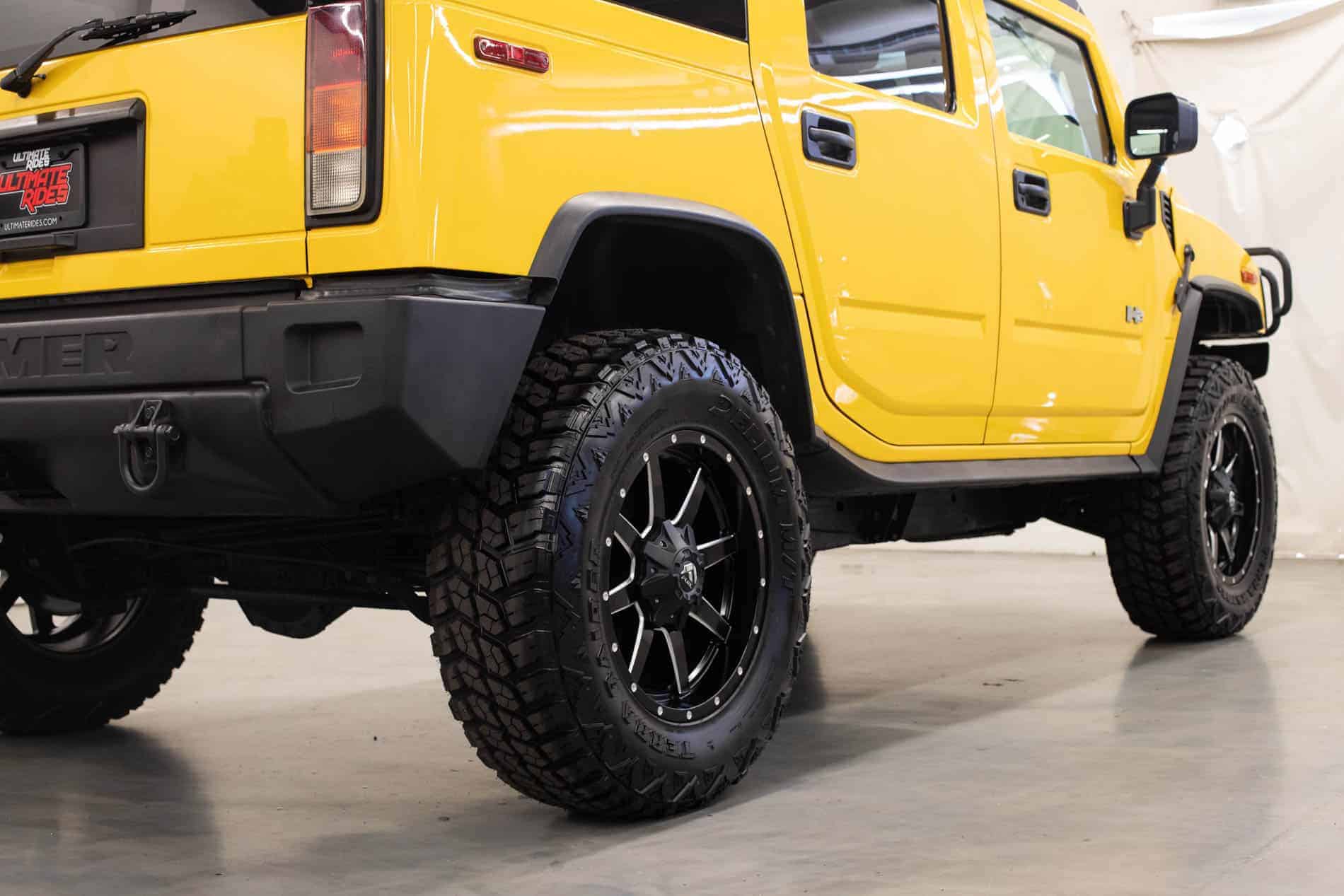 Other Shops Don't Compare to Ultimate Rides
We out-do the competition in more than just pricing. At Ultimate Rides, we employ technicians with ASE certification, who have countless hours of experience working on vehicles. Importantly, our techs know how to work on lifted trucks, which make up a large part of our business. Other auto shops and stores likely won't have that same level of experience, and it can make a big difference. When you choose us to work on your car or truck in IL, you'll always get the best end result, whether you're bringing it in for new rims, tires, or accessory installation.
Additionally, we go the extra mile when it comes to customer service. Our industry doesn't have a great reputation for taking care of customers, and that is just another way we set ourselves apart. We work hard to keep you informed through the entire process, and our friendly team is here to answer your questions any time our IL office is open. If you're thinking about installing some new wheels on your ride, reach out to us for additional details. We'll be able to offer suggestions, as well as set you up with fast and reliable installation services. We can even become your wheel repair specialists, as our shop is open for maintenance and repairs as well!
Inventory Full of Custom Vehicles
Beyond just offering new rims, you can also get your next vehicle from Ultimate Rides. We have a vast inventory of unique vehicles to offer, complete with upgrades like custom wheels, lift kits, and so much more. Our vehicles have been worked on by our expert team right here, and each one has gone through an exhaustive inspection to ensure quality as best we can. With shipping available around the country, there's no reason not to consider Ultimate Rides the next time you need something fresh to drive.
We can even track down a specific make and model for you. If there's something you want and you don't see it in our inventory, just let us know. With a small deposit, we'll have our team start looking out for the vehicle, and we'll let you know as soon as we locate it. From there, you can buy it as-is, or have us install some upgrades to make the vehicle your own.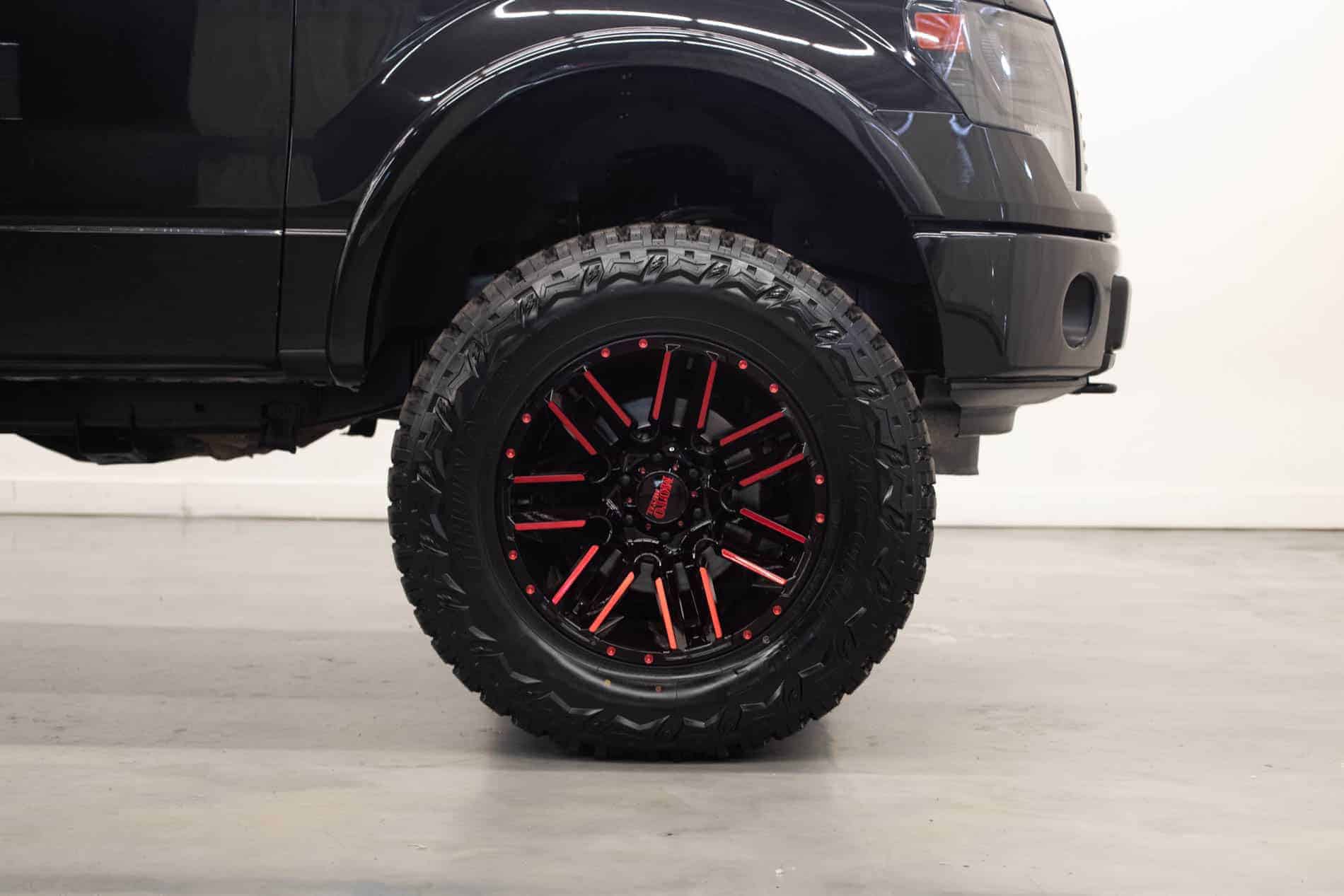 New Wheels, Lift Kits, and Additional Upgrades
In addition to offering up some new wheels, our team can completely change the look and feel of your ride, no matter what make or model you drive. Our primary specialty is lift kit installation, but we can also provide a new paint job, completely change your interior, or add on LED lightbars or replace your current headlights. We have plenty of new tires to offer when it's time for a change, as well as other performance upgrades such as an engine performance chip that gives you more control and allows you to unlock more potential from your powertrain. Just get in touch with us when you're ready to make a change!
Do you feel as though our crew can help you upgrade your vehicle? A set of new wheels can help set your car, truck or SUV apart from everything else out on the road, and we have so much more to offer beyond just rims. Let us become your go-to Chicago rim shop, and we'll help you create your ideal vision of a vehicle in just a matter of days. We're located at 38 W. Division St., Coal City, IL 60416, only one hour south of Chicago. To get in touch with us over the phone, reach out to 815-634-3900 today!
---