Best Lifted Trucks | Custom Trucks from Ultimate Rides
Your Next Truck is Waiting Here
Lifted trucks are not always easy to find, especially for those with high standards of quality. It can be tricky to discover where the improvements were actually installed, and even more difficult to locate models that are rust-free and in good driving condition. When you choose Ultimate Rides to find your next truck, you won't have to worry about any of that.
Since 2006, we've been offering custom trucks to drivers both in the Chicago area and outside of it. We have the best team of technicians around who work in our lift center to provide top-quality lifted vehicles, including a number of trucks and SUVs. When you shop with us, you'll know exactly where your upgrades were completed, and we can always tell you more or even offer additional improvements before you take possession of the vehicle. With nationwide shipping, excellent customer service, and a stunning inventory of new and used models, there are many reasons to choose Ultimate Rides. Learn more about our dealership, and get in touch with us when you'd like to start driving something special.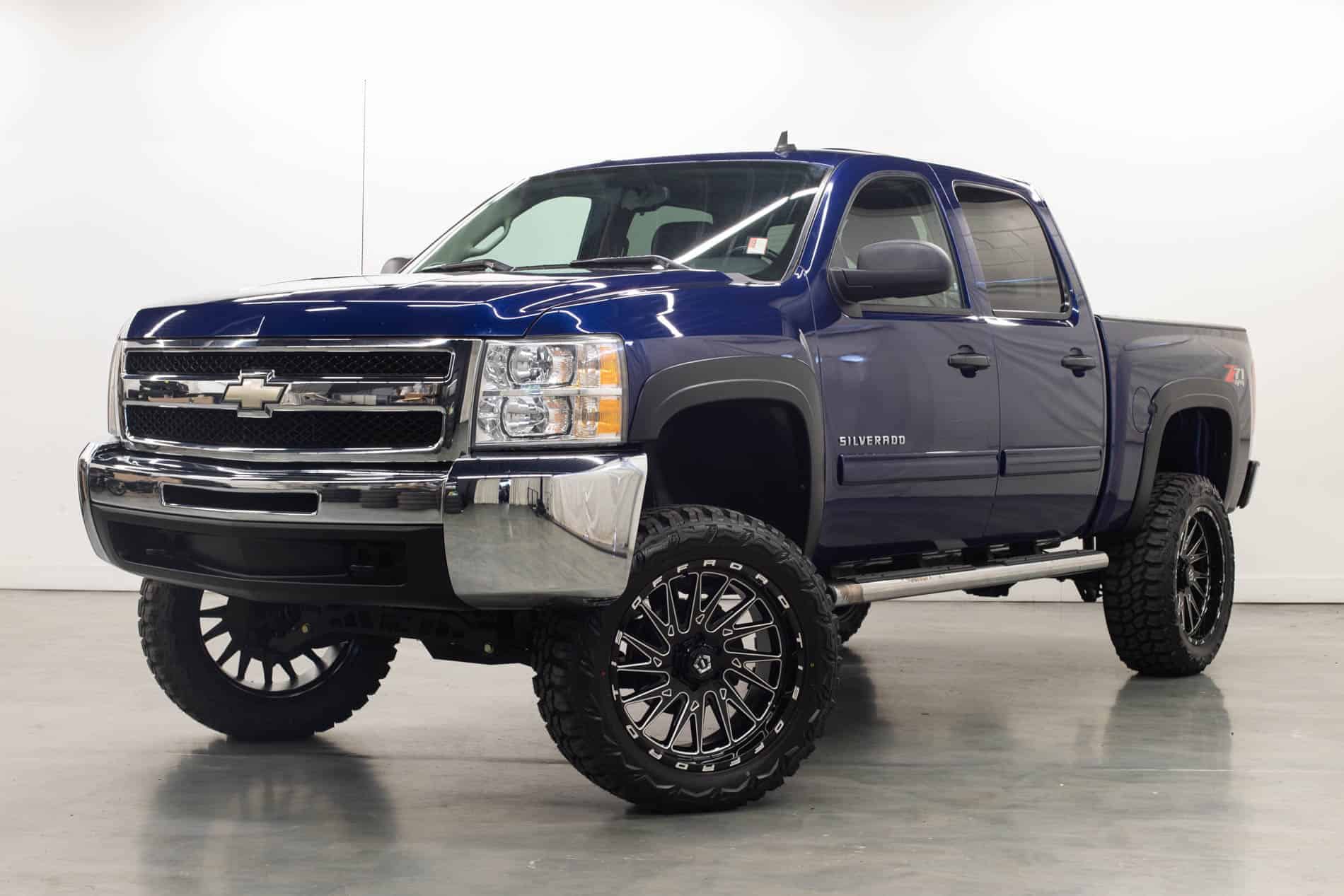 New and Used Lifted Trucks Upgraded in Our Lift Center
The trucks we offer at Ultimate Rides all come thanks to our amazing technicians that staff our service center. Our crew is ASE-certified, with tons of experience over the years. They specialize in working on lifted trucks, which helps set them apart even more from your typical auto techs. When you choose us for your next vehicle, not only will you have access to our pre-installed upgrades, but you can also choose to make any further changes you'd like before we send the ride out to you. That can include some new wheels, altering a few inches in height, installing any accessories you're interested in, or even changing up the paint job. Just let us know what you'd like to start driving and we can make it happen. You will even have the chance to include the cost of these upgrades in your financing deal, getting you a custom-built truck and only increasing your monthly payments by a small amount.
You can also choose Ultimate Rides to build you a custom truck, SUV or car to your specifications. If that doesn't work, call us to make an appointment to bring your current vehicle through. All the same upgrades available to our inventory are open to you, and we're happy to make it happen. Reach out today to talk about suspension lift kit installation and so much more.
Simple and Affordable Lifted Truck Shipping
Without the ability to ship our trucks and cars, we would essentially be limited to drivers in our own area. Since we can get you a truck anywhere you are, that opens up our business a great deal, and it's why more than half of our sales are done with buyers outside the Chicago area. Whether you're buying one of our new or used trucks, customizing it or buying it as-is, we can deliver one of these vehicles to you in just a matter of days.
Start by giving our office a call, or fill out our financing form here on the Ultimate Rides website. Once you've done that, a member of our team will walk you through your options, which will include some of the best lifted trucks around. You won't have to worry about the price of delivery preventing you from ordering, as you can also include the shipping fees in your financing plan. Lifted vehicles are becoming more common, but it's still not always easy to find the right one in the wild. That's why we hope you'll consider ordering from us today!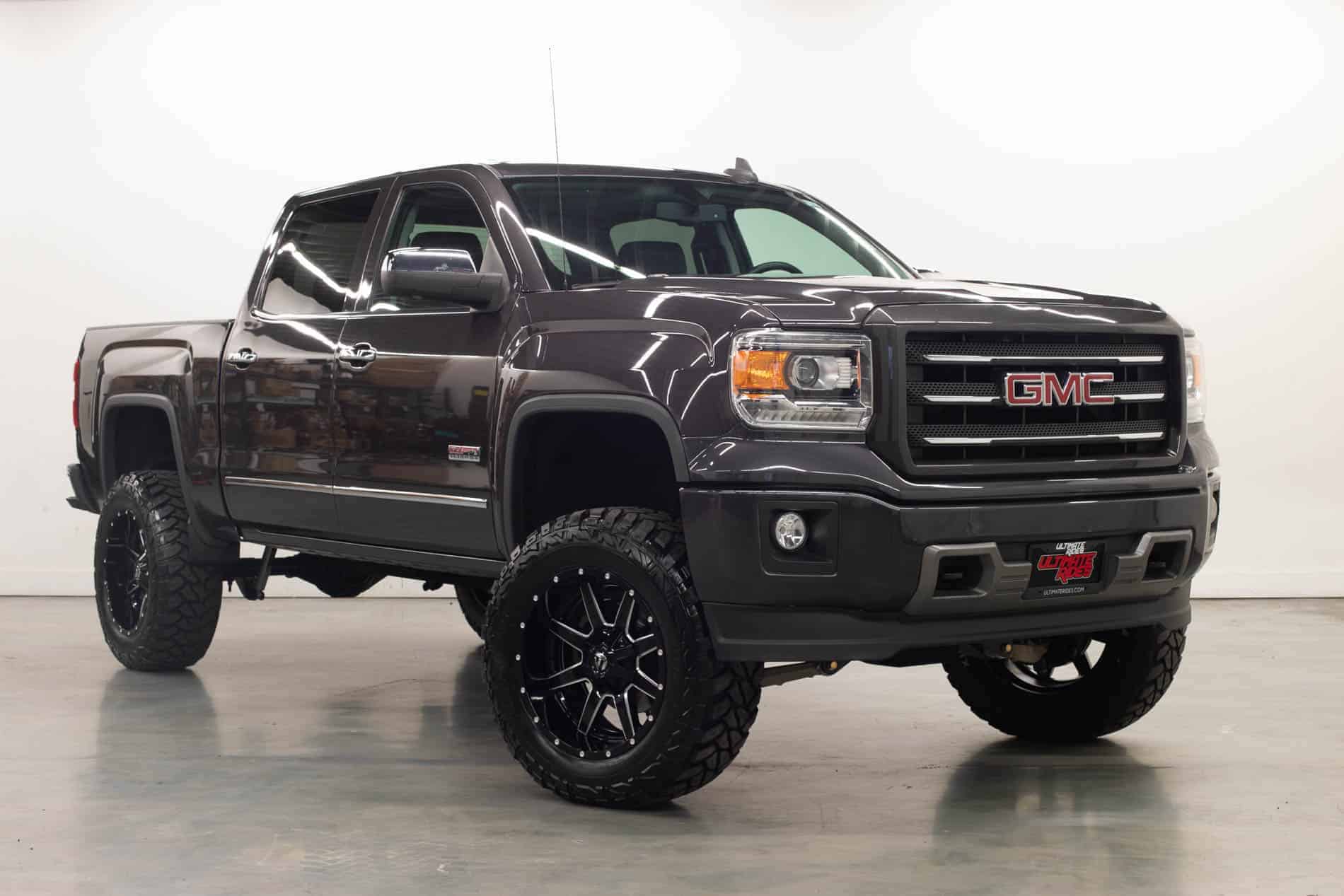 Top-Tier Customer Service
Our industry isn't known for its customer service. However, Ultimate Rides wants to change that fact. That's why, since 2006, we've been treating anyone who gets in touch with us for a truck with our utmost respect. You can trust us not to try and push an unwanted or low-quality truck on you, and we always offer fair prices. We've built up a long list of customers who come back to us any time they need a new truck, and we're always happy to see them. Check out our customer reviews online to see what we're talking about, and make sure to get in touch when you're ready to learn more about our awesome trucks.
New Models and Rust-Free Used Lifted Trucks
Another one of the big advantages of choosing Ultimate Rides for all your truck needs is the fact that our inventory is rust-free. We know the feeling of finding the right truck at a dealership only to find that it already has rust damage. Corrosion can be a large indicator on how well trucks have been taken care of, and it's something you want to avoid whenever possible. When you shop with us, it's not something you'll need to worry about. We inspect every vehicle to make sure it meets our standards, because we truly care about the quality of what we're putting out there.
To find out more about the vehicles available at Ultimate Rides and how you can start driving one, get in touch with us over the phone at 815-634-3900. Our team is standing by to help however we might be able to. Those of you in the Chicago area can also feel free to pay our office a visit at 38 W. Division St., Coal City, IL 60416. We're excited to meet with or speak to you very soon!