Lifted Trucks Under 30K from Ultimate Rides
Custom Trucks for Sale at a Fair Price
Looking for an affordable selection of trucks that are still in great shape? Take a look at our inventory page here at Ultimate Rides. There you will find a selection of custom cars, trucks and SUVs all with a fair price, with models both used and new. We carry trucks from Ford, Chevrolet, Ram, Jeep and more, and you have our word that we don't overcharge for what we have to offer. While your selection may be somewhat limited if you have a hard $30,000 budget, we are confident we can find something under that price for you.
Ultimate Rides has been in the business of building and selling custom trucks for more than 15 years. In that time, we've put in a lot of hard work and developed a system that customers are extraordinarily happy with. That includes the ability to customize your next vehicle, as well as a nationwide shipping process that can get you your next car or truck in a week or less. Learn more about what we have to offer, and feel free to give our office a call when you'd like to take the next steps towards driving something special.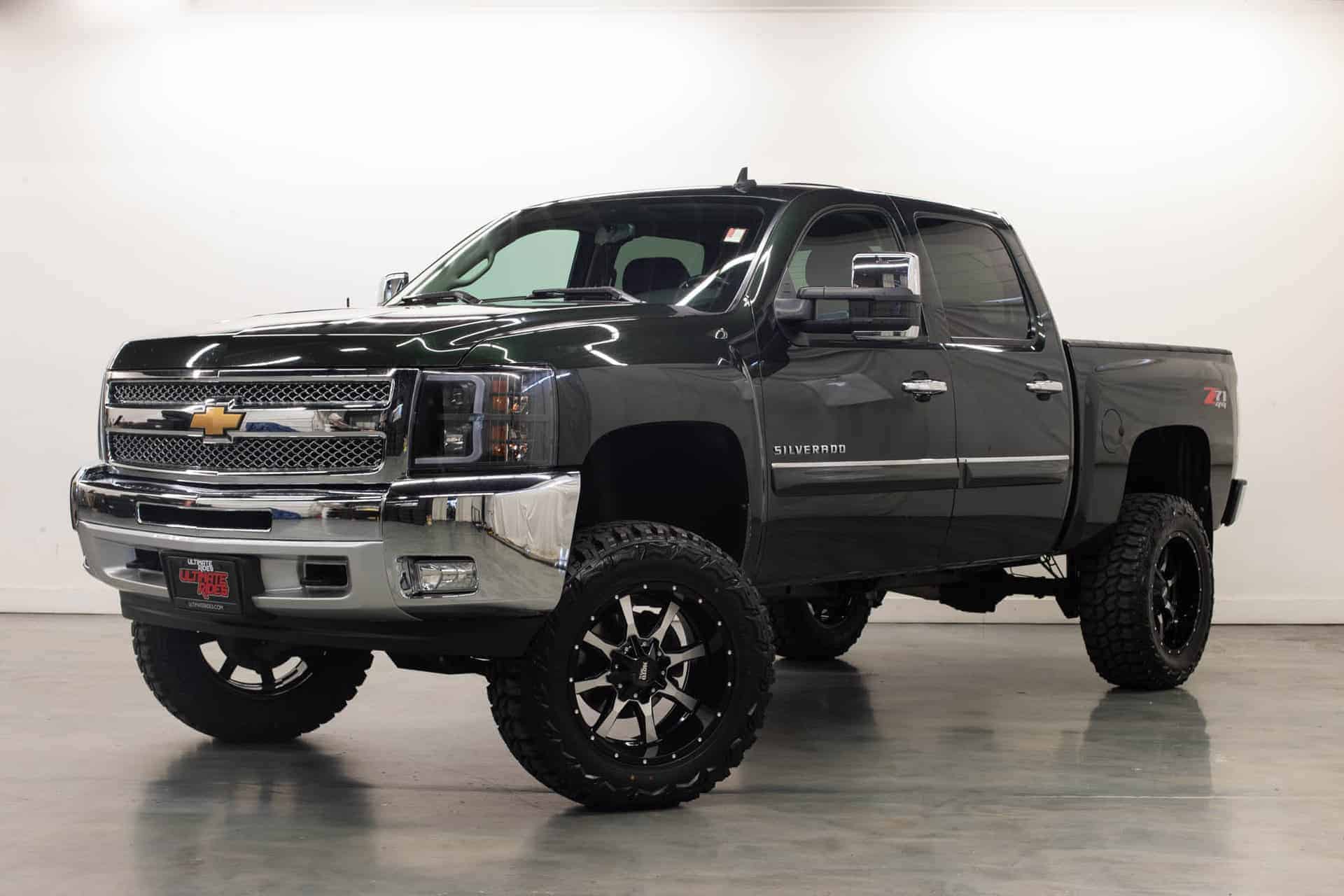 New and Used Pickup Trucks with Nationwide Shipping
Not everyone has access to affordable trucks in their own area. That's why it could be in your best interests to order a vehicle from Ultimate Rides and have it shipped to your home. Throughout our time as a business, we've shipped countless cars, trucks and SUVs all across the globe. All the vehicles we have for sale have the ability to be shipped, and we can get a new or used model to you within a week from the time we've finished working on it. Begin by filling out the financing form here on our website, or give our office a call and we'll go through the process with you. You'll still be able to opt for further upgrades to the vehicle before we send it out, or you can choose to keep things as they are. If you're worried about the price of shipping, know that you can decide to include the delivery fees in your financing deal, allowing you to spread out the total cost with your vehicle payment plan.
Design Your Ideal Truck with the Ultimate Rides Lift Center
With the help of the Ultimate Rides lift center, our customers will have a nearly endless range of options for our cars, SUVs and trucks. In addition to the upgrades already present in our inventory, you'll always have the opportunity to have our team make further adjustments before we send the vehicle out. That could include improving engine performance, adding new safety features, changing the look of a Ford car or truck to match your personal vision, or adding on any accessories you can think of. Just like with our shipping, the cost of these improvements can be including in your vehicle financing deal, allowing you to pay for the upgrades over time. Our team can even work on your current vehicle if you decide it's not the right time to purchase one of our new or used trucks. Give us a call and we'll be happy to provide more info on this process.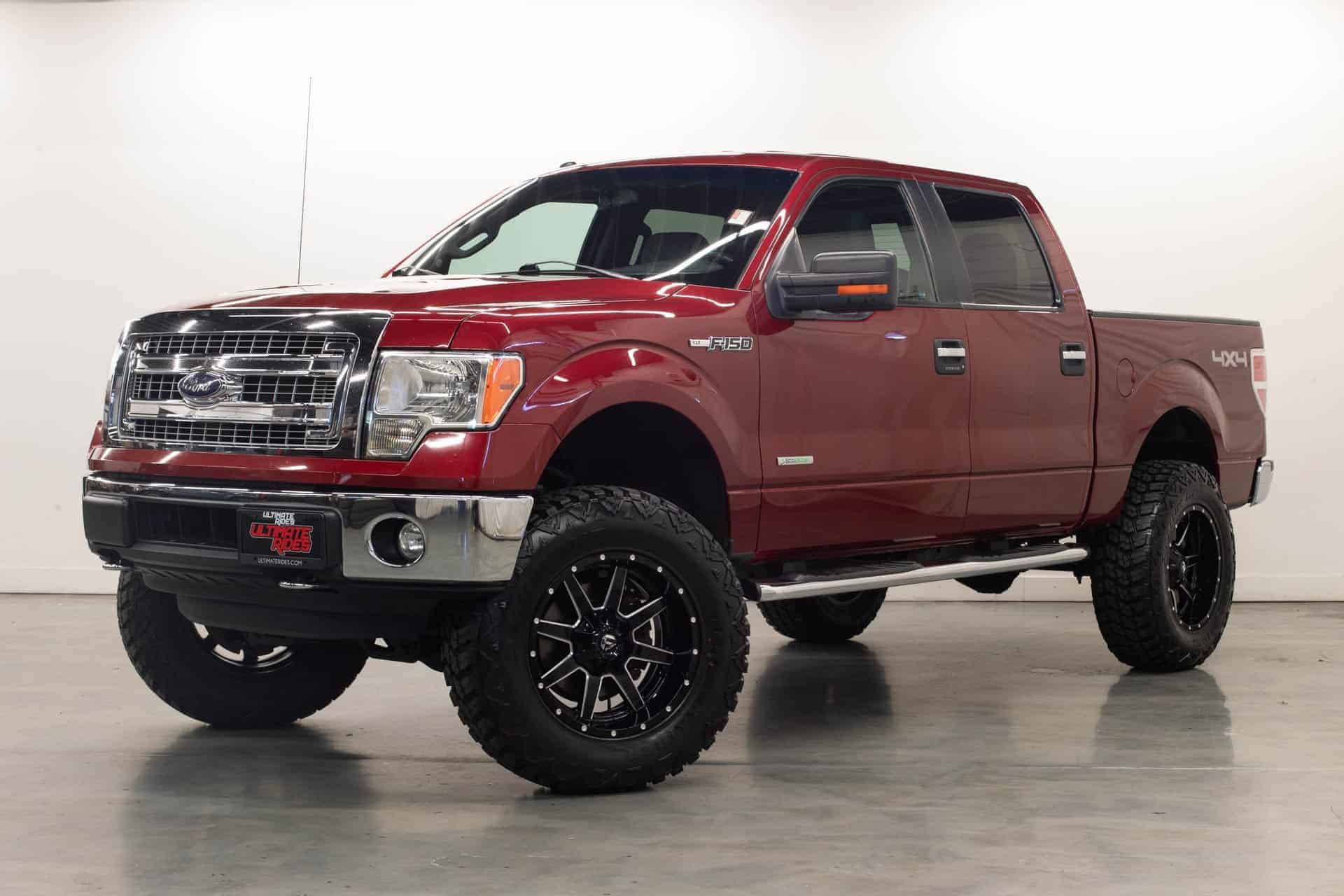 Customer Service Geared Towards Customers
The auto sales industry isn't exactly known for treating customers well. Here at Ultimate Rides, we make sure everyone who calls or visits our office is treated with great respect. Our team's goal is to help you choose your perfect vehicle, even if that means we have to find it or build it for you. Instead of trying to push one of our trucks or cars on you, we'll hear you out and offer suggestions. We can share a variety of full and midsize truck offers, including extended and crew cab trucks, even with some models available under $30K. If we don't have the right used model in stock, leave a small deposit with us and we can have our team find something for you that fits in your budget and matches your needs. There's no limit to what Ultimate Rides can do!
Rust-Free Inventory Available Today
Even if you're trying to keep the price down, it's important not to sacrifice quality when it comes to trucks and cars. That's why Ultimate Rides brings in rust-free models, ensuring our customers have access to reliable trucks. In order to accomplish this, we first send our team of buyers out to areas of the US with a more favorable climate. We bring back the best models we find and get them ready for our clients. This, of course, only applies to our used models. Take a look at all the options we have to offer and be sure to contact us to learn more before you make a decision.
If it sounds like we might be able to set you up with one of our awesome trucks, don't hesitate to reach out. The trucks for sale at Ultimate Rides can move fast, so there's no telling how long we'll have a certain vehicle ready for you. If you have any questions for our team, or if you're ready to buy, you can reach us over the phone at 815-634-3900. Our office is located at 38 W. Division St., Coal City, IL 60416, only about an hour south of Chicago, so feel from to come and visit us if you're in the area!