Check Out the High-Quality Ultimate Rides Inventory
Custom Cars, SUVs and Trucks from Ultimate Rides
In need of your next vehicle? If you're interested in custom cars, SUVs or trucks, we're the place for you. View our inventory and you'll find a wide selection of custom vehicles, including models from Chevrolet and Ford with low miles, all for a great price. We'll even have the ability to fully customize your next ride, helping design and build your dream vehicle. Contact us and let us know how we can assist you, or read on to learn more about our team.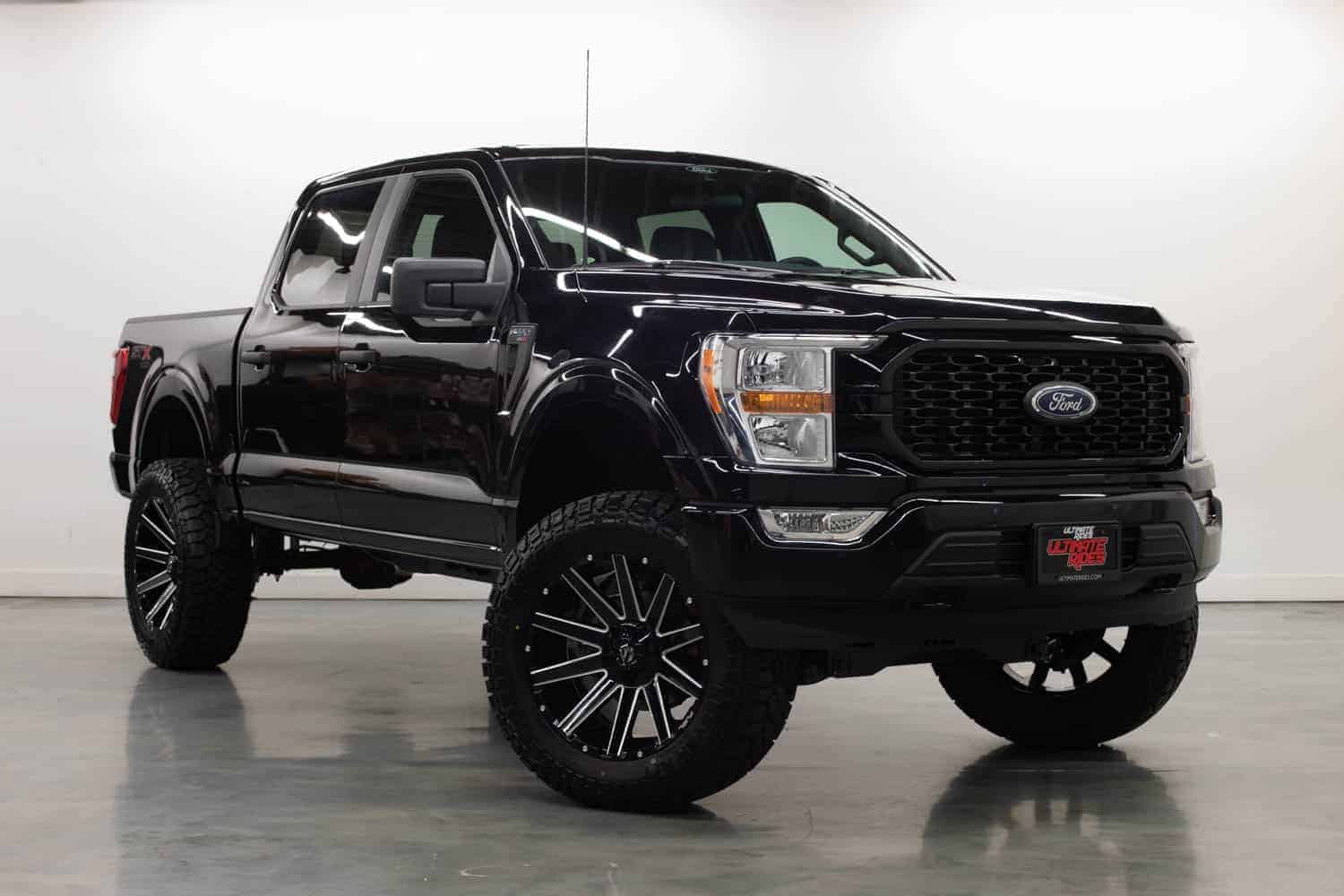 Design Your Custom Vehicle with Available Financing
Perhaps the biggest advantage of buying your next vehicle from us, along with our available shipping, is the ability to fully customize our rides. We have our own service center, where we employ a team of ASE-certified technicians who work on our own vehicles as well as those for our customers. Any time you purchase a car, truck or SUV from Ultimate Rides, you'll have the option to send it over for some additional improvements. Though we specialize in lift kits, there's no limit to what we can offer here. We can completely redesign the look of a car, or install accessories such as running boards to make it easier to get in and out of our lifted trucks. If you have a vision in your head of your perfect car, truck or SUV, our service team be happy to bring it to life.
You don't have to worry about the price of these upgrades, either. In addition to making sure we offer a fair price, customers will have the ability to include this work in their financing deal. This allows you to pay off the upgrades over time, right alongside your new vehicle. We even take appointments to work on our customers' existing rides. Just let us know what type of improvements your looking for. We'll schedule a good time for you to bring your car over to us, and you'll get it back in a timely fashion with all the upgrades you asked for.
Access a Rust-Free Inventory
These days, finding a vehicle in good shape for a fair price can be hard. When you choose Ultimate Rides, you'll have access to a wide range of cars, SUVs and trucks, each one featuring a price based on what the vehicle is actually worth. While that price may be more than what you'd find at some dealerships, with our inventory you're getting a level of quality and customization that can't be found elsewhere. It all starts with how and where we source our vehicles.
Ultimate Rides employs a team of expert buyers whose job it is to seek out high-quality rides to bring back to our HQ. We send our team out to areas like California, New Mexico and Arizona to track down options that suit our needs. One of the main qualifications is that the vehicle must be free of rust damage. Rust can be a major indicator of quality and how well a car has been taken care of. Plus, nobody wants to spend their hard-earned money on one of our cars only to find that it's plagued with rust that will eventually spread.
Once we get the best options back to our service center, we inspect each vehicle to make sure it matches our standards. As long as it does, we'll customize the vehicle, usually with a lift kit, and list it here on ultimaterides.com. Check out all the cars we have to offer and let us know if you see a model that grabs your attention!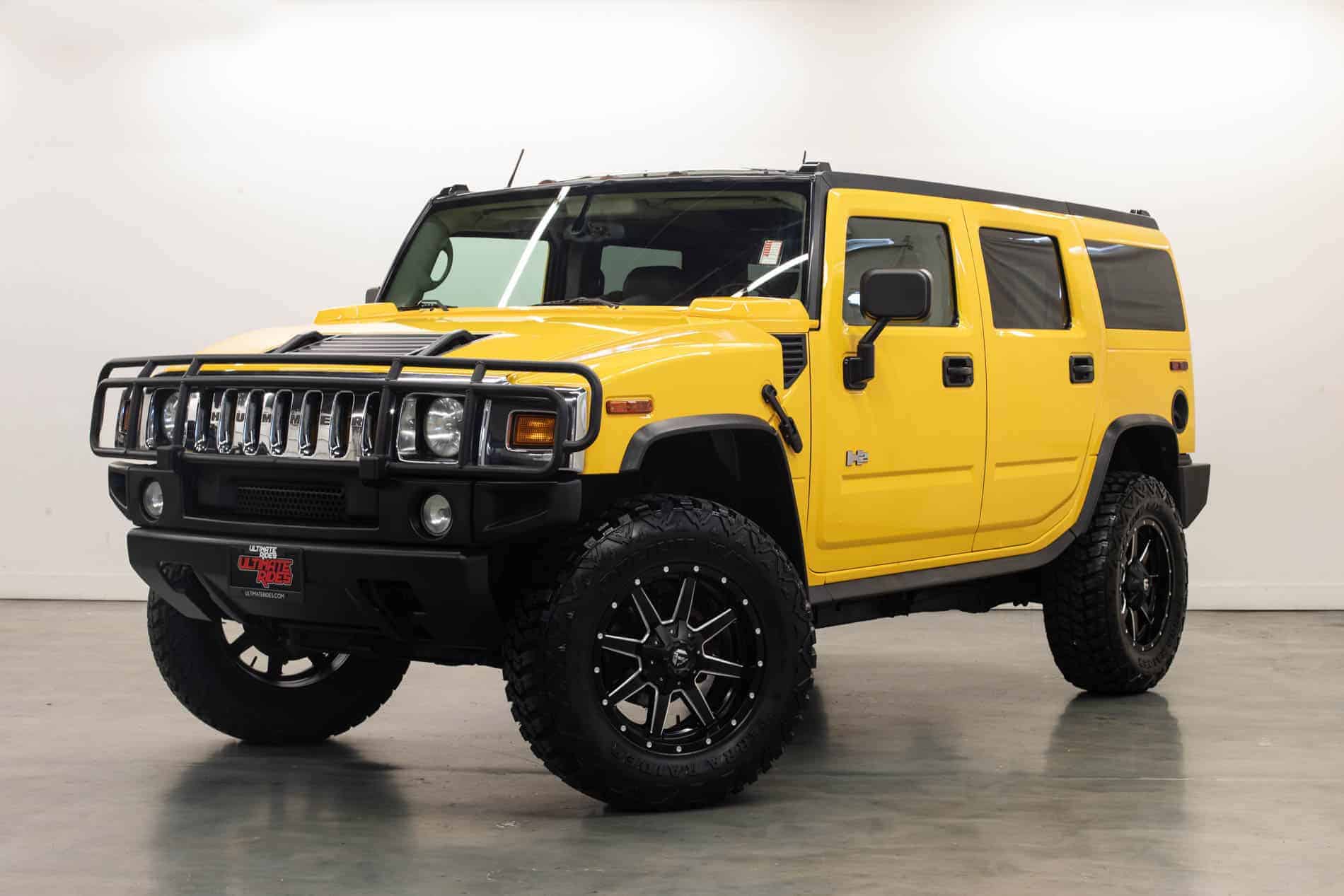 Nationwide Shipping Ready Today
Depending on where you live, it could be quite difficult to find a high-quality lifted truck. When you choose us, that will never be the case. We have the ability to ship our vehicles out to just about anywhere, both within the United States and beyond. Start by browsing everything we have to offer, such as a new Chevrolet truck or one of our stylish sports cars. When you find a model you like, go ahead and fill out our financing form online, or contact our office over the phone. Someone from our staff will take you through the buying process, and you'll have a sleek custom ride on its way to you in just a matter of days. You'll even have the opportunity to finance the cost of delivery!
Friendly and Knowledgeable Customer Service
When you feel ready to buy, or would like to learn more about any of the rides we have to offer, we have a team standing by to help. At Ultimate Rides, we're very aware that our industry doesn't have a reputation for great customer service. However, we are the outlier. For a number of years, we've put in hard work to prove to customers that we're looking out for them. Take a look at some of our online reviews and you'll see that we mean business. Our team is here to help, and we'll do that however possible, from offering vehicles with low miles to a fair price, with financing available for manufacturers like Chevrolet, Ford, Ram and more.
If it sounds like Ultimate Rides might have the right vehicle for you, don't hesitate to get in touch with us. Our rides move quick, and we're always bringing new cars in, so there's no telling what you could find on a given day. Come pay our office a visit at 38 W. Division St., Coal City, IL 60416 to get a closer view of everything we have to offer. To reach us over the phone, call 815-634-3900 today!
---