What Ultimate Rides Can Offer
Here at Ultimate Rides, we hold ourselves to a high standard. We're a custom auto dealership specializing in lifted trucks and SUVs, with a high-quality selection of cars available as well. Though we're located in the Chicago area, we offer delivery to customers around the globe, including all 50 states and beyond. The next time you're looking for your next vehicle, we encourage you to look through our inventory. We have a constantly-shifting selection of custom vehicles, all available at a price that makes sense. We treat our customers with great respect, and we'll work with you to line you up with your perfect vehicle.
Whether you come visit our dealership office or give us a call, we're confident we've got a vehicle waiting here for you that works. If not, we're more than happy to find or build one for you. Our buyers see a huge range of cars, trucks and SUVs every day, so it won't take long to get what you need. Once you're ready, we'll be able to ship the vehicle out to you and it should arrive in a matter of days. Learn more about Ultimate Rides here, including how we operate and who we're owned by. Then get in touch to start driving one of our unique trucks, SUVs or cars!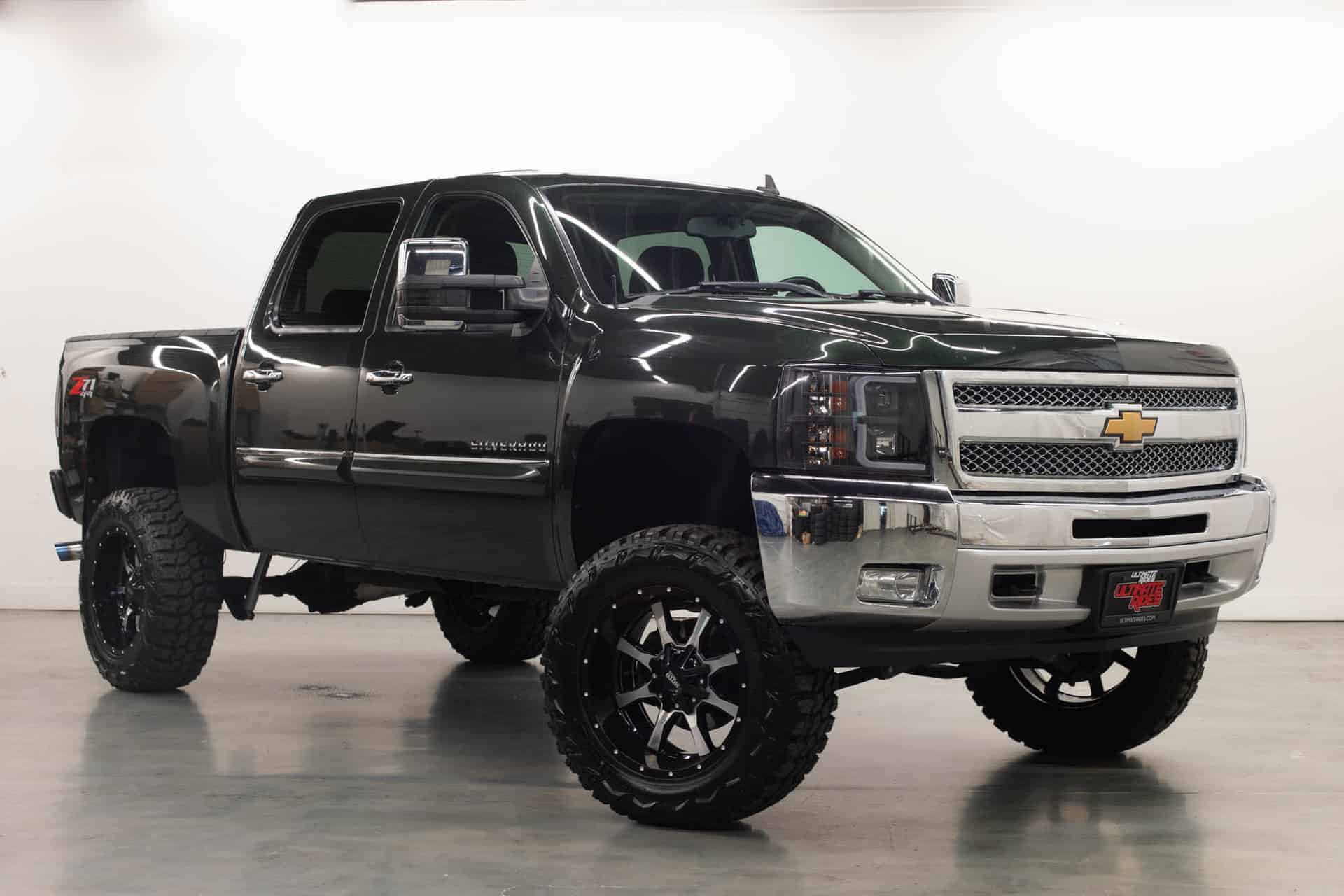 Custom Car, Truck and SUV Shop
One quick look at our inventory should show you that we love custom vehicles. Each and every ride we bring in gets some sort of upgrade from our team, most often a suspension lift. The fun doesn't end there, however. We often install exciting accessories like headlight upgrades, running boards, light bars, and so much more. Best of all, you don't have to settle for the upgrades we've already completed. Any time you buy a vehicle from Ultimate Rides, you'll have the opportunity to send it back over to our lift center for more changes.
We can adjust the lift height, offer a new paint job, install an engine performance chip, or even completely re-do the interior. Plus, you'll have the ability to include the cost of this work in your vehicle financing deal, letting you pay it off month-by-month together with one of our vehicles. Our team is ASE-certified, with tons of experience working on custom trucks, SUVs and cars. It's one of the primary things that sets our dealership apart, and we're always happy to offer this service.
Our lift center is open to more than just our vehicle customers, as well. If you decide it's time upgrade your current ride, give us a call and we can schedule an appointment for you to bring it in. All the same upgrades available to our own inventory will be here for you. Just speak with a member of the Ultimate Rides team about what you're looking for, and our crew will get the job done.
Above and Beyond Standard Customer Service
Since we started back in 2006, we've always placed a great emphasis on customer service. It's an area that is lacking across much of the auto sales industry. That is why we've worked so hard to be a dealership that you can actually trust. When you shop with Ultimate Rides, you'll have access to a team of knowledgeable and friendly auto experts, here to help you start driving your dream ride. We'll share details on our cars, SUVs and trucks until you find the model that works for you, or until we figure out how to find or build what you need. Check out some of our reviews online and you should find out that we're serious about making sure our customers are happy, and feel free to call us today if you have any questions!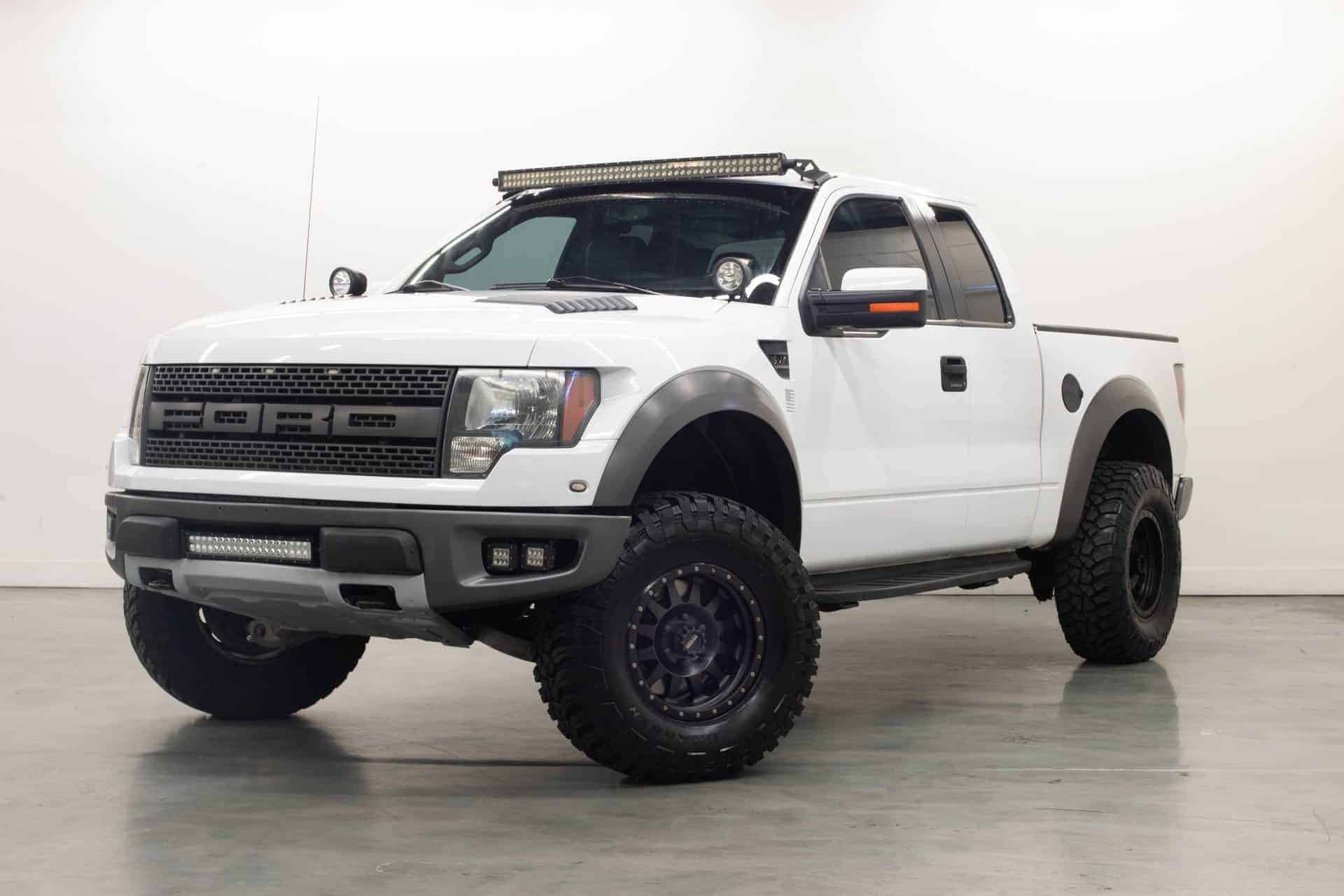 Fast and Simple Vehicle Delivery
Wherever you're from, you'll still have access to our wide inventory of custom cars, SUVs and trucks. Ultimate Rides is a dealership that can send custom vehicles out straight to you. You'll have the opportunity to complete the financing process online and over the phone. From there, you'll still have a chance to customize the vehicle before we ship it. Starting from the time your ride is done with upgrades and ready to ship out, it'll arrive at your home within a week.
History of Our Dealership And The Owner
Ultimate Rides is owned and operated by brothers Nick and Alex Bulanda. Alex manages the lift center, while Nick focuses on the sales and business aspects of the dealership. Ever since they were kids, Nick and Alex grew up around lifted trucks, and that fostered a lifelong passion for these vehicles. Nick's first job at 8 years old was delivering papers for the Herald-News in Joliet, IL. By the time he was 13, Nick was working at his parents' pizza shop in Naperville Jakes Pizza. He even started his own cell phone business at the age of 16. After buying his first house at 19, he would eventually sell the home and use the profits to open up Ultimate Rides in 2006. The brothers started with just a few vehicles, and over time have worked their way up to the business you see today.
Does it sound like Ultimate Rides right dealership for you? With tons of cars, trucks and SUVs ready to drive today, as well as unlimited potential for customization, you won't have to settle for anything less than your perfect vehicle. Give us a call at 815-634-3900 when you'd like to get started. If you find yourself in the greater Chicago area, you can come and visit the Ultimate Rides office, located at 38 W. Division St., Coal City, IL 60416.