Ultimate Rides Fond du Lac vs. Coal City
Ultimate Rides in Coal City, IL
When you're shopping for your next vehicle, don't you want to buy from the best dealership around? If so, we highly encourage you to check out Ultimate Rides in Coal City, IL. Though there are a number of dealerships with the Ultimate Rides name spread across the Midwest, including Fond du Lac, we aren't affiliated with any of them and we work very hard to set ourselves apart from the competition. We've been in business for more than 15 years, and in that time we've worked to perfect the process of offering custom trucks, SUVs and cars to customers all over the world.
At Ultimate Rides in Coal City, not only will you find a ton of awesome cars and trucks waiting for you, but our sales team is also a joy to work with. The Ultimate Rides sales department has the goal of helping you find your perfect vehicle, and we'll do whatever we can to make that happen. In addition to our excellent delivery service, we also have our own lift center on-site where we can upgrade your next ride however you'd like. Spend some time learning about us, and you'll find out why it is worth your time to make the drive down from WI or wherever you come from. Also remember that we can ship out one of our amazing vehicles to you without a problem!
Customer Service with Excellent Reviews
One of the most important parts of our business model is our customer service. Unlike most other auto dealers, we place a huge degree of emphasis on making sure you're happy. Instead of trying to off-load whatever inventory we can, our goal is instead to line you up with your ideal vehicle. Whether you decide on a custom truck, a sports car, or a rugged SUV, we'll make sure we find the right thing for you.
Our team also offers an excellent response time. We can help you into your next vehicle in just a matter of days, all for a great price. Start by taking a look through our inventory, where you'll find a long list of awesome cars, trucks and SUVs waiting for you, both new and used. From there, we'll help you apply for financing. If you have any questions about our custom vehicles, our team is standing by to help. Whether you're from WI, IN, MI, or any other state across the country, you can count on us to provide you with the right model.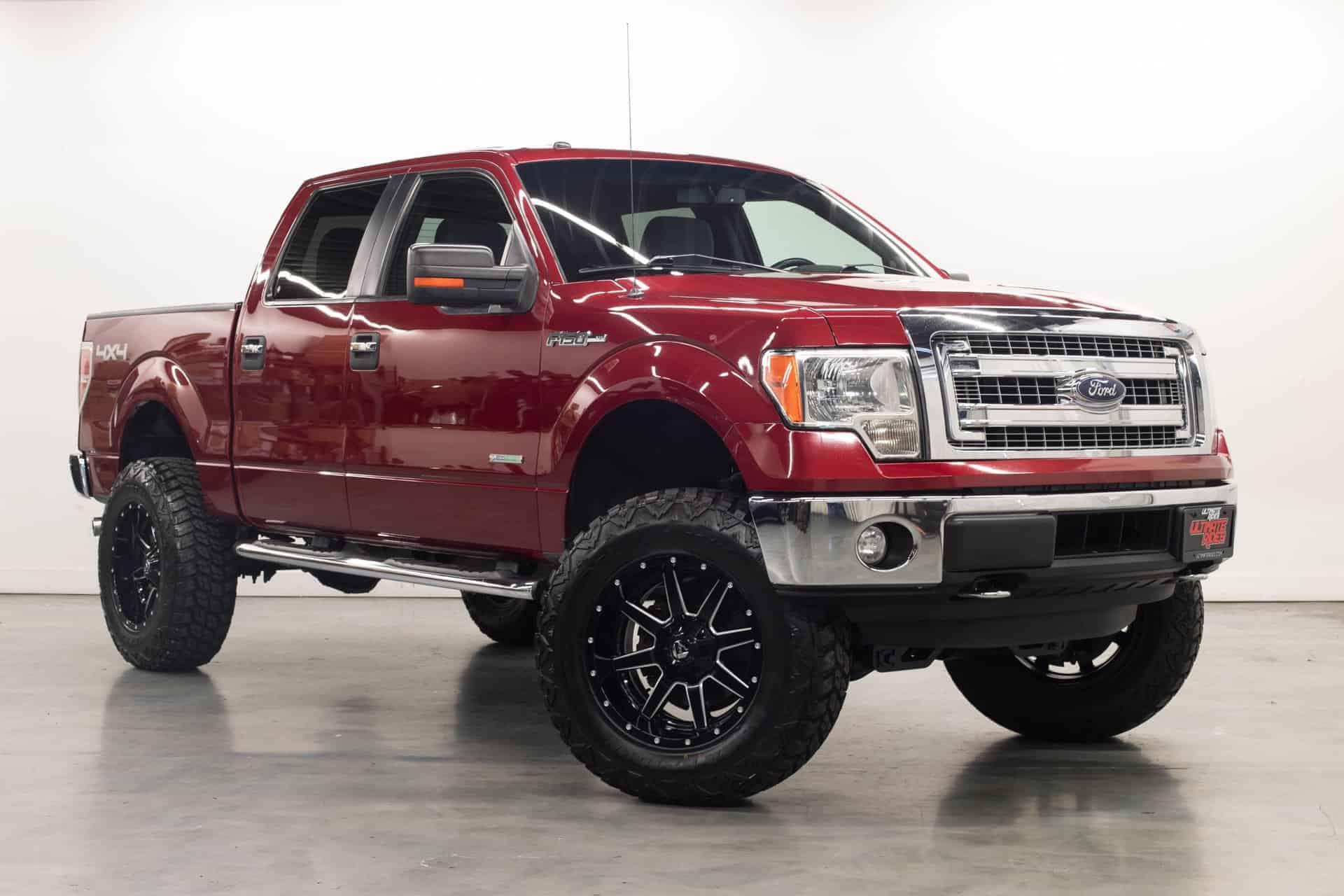 Rust-Free Auto Dealer
At many other auto dealerships, it can be difficult to find the level of quality that you really want. When you pick Ultimate Rides of Coal City, that won't be something you encounter. We've made sure that all of our vehicles are free of rust, whether they're from trade-in or they come from our team of buyers. In order to ensure this, we send our buyers down to warmer parts of the country, where it can be easier to keep a vehicle well-maintained. They bring back the best options we find, and from there we inspect each vehicle to make sure it meets our standards. As long as it does, we outfit it with upgrades and list it on our inventory for you to browse! If there is a specific car, SUV or truck you want to start driving, let us know and we can have our buyers keep an eye out for you!
Custom Trucks, SUVs and Cars
No matter what kind of vehicle you buy from us, we'll be able to set you up with some awesome custom upgrades and modifications. Many of our vehicles, such as the Jeep Wrangler pictured below, already come with some great refinements. Once you decide what you'd like to buy from us, we can send it over to our lift center and make any changes or install any accessories you're interested in. You can even decide to include the cost of these upgrades for a car, truck or SUV in your financing deal. Contact us to learn more about this process, and you could begin driving something truly unique in no time.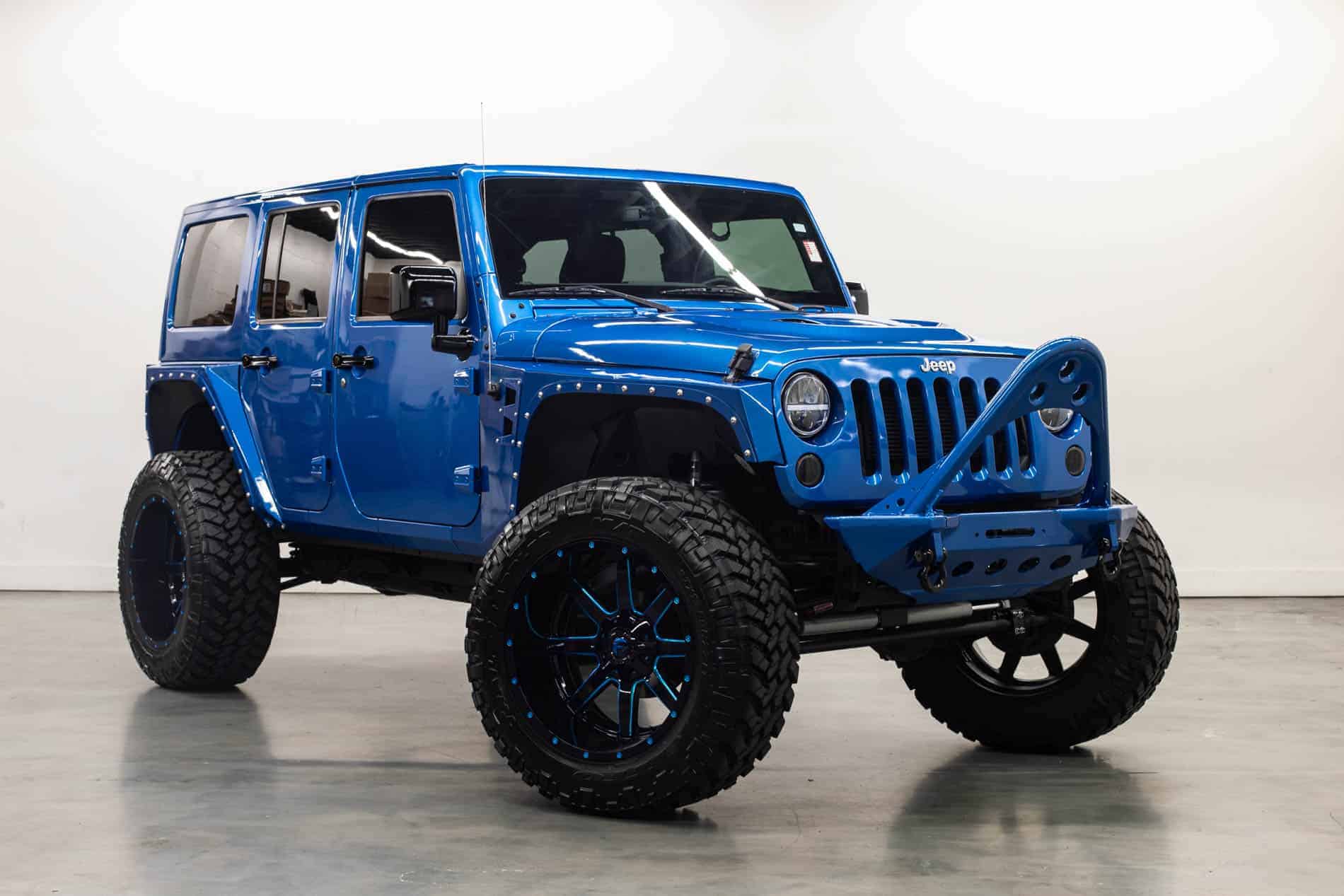 Reliable Delivery Nationwide
One of the big advantages of shopping with us is the ability to have your next vehicle shipped. Begin by looking through our inventory, and as soon as you see something that catches your eye, give us a call. From there, someone on our team will walk you through the financing process. You'll still have the ability to customize the vehicle, and you can also decide to include the cost of shipping in your vehicle financing plan. Once that process is completed, we'll get right to work on your new ride. When it's ready, it'll arrive to you in a week or less.
No matter what you'd like to start driving, we're very confident that we can help. That's just the kind of dealership Ultimate Rides is. Take a look at an online customer review and you'll see we mean it! Let us know what kind of vehicle you want and we'll take care of the rest, and that includes bringing the ride straight to you. If you're traveling to us from Fond du Lac, WI, start by heading down I-41 until you make it to I-94 East. You'll want to take I-94 to I-294 South, and then take that until you reach I-55 South. From there, keep heading south until you get to Exit 236, where you'll find our office right down the road. We're located at 38 W. Division St., Coal City, IL 60416. Remember that you can reach us over the phone today by calling 815-634-3900. We hope to speak with you soon!