Ultimate Rides Oshkosh or Coal City
Ultimate Rides in Coal City is Like No Other Dealership
When searching for the right Ultimate Rides auto dealership, you may notice that there are a number of locations across the United States' Midwest. We're here to tell you that Ultimate Rides of Coal City, IL is not affiliated with any other auto dealer, regardless of their location. We settled on our name independently, and have been in business for more than 15 years. We work hard to be the best dealership not only in our own area, but throughout the country, and we believe we make a pretty good case for that to be true.
Unlike other auto dealers, we place a huge emphasis on how well we take care of our customers. We also specialize in providing custom vehicles rather than your standard factory models, and each car, truck and SUV has been handpicked to meet certain standards. At Ultimate Rides of Coal City, you'll also have access to our own lift center, where we upgrade vehicles, outfitting them with accessories and improvements like a suspension lift system. Here you can find models with low miles, with a wide range of model years and different looks, both new and used, all at a fair price. Plus, you can always decide to further customize the vehicle before you pick it up, or before we ship it out to your home. Take a look at our options and get in touch with us if you see something for sale that you like!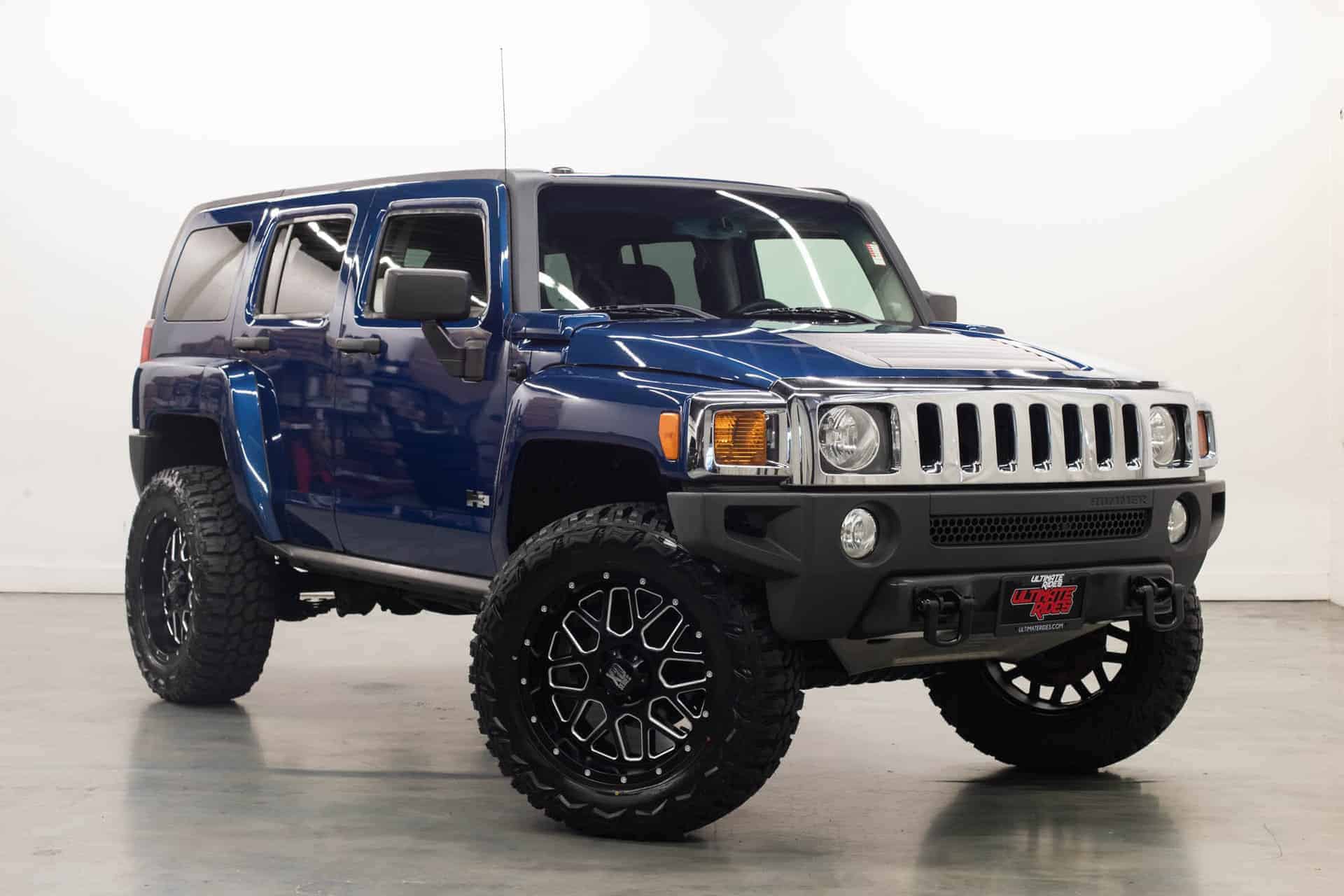 Building a Custom Car, Truck or SUV
Ultimate Rides is not a standard auto dealership. Instead of providing vehicles as we find them, we upgrade each model in our lift center, and can even build you a custom truck. While we specialize in lifted suspension, that is far from all we have to offer. We can install any upgrades or accessories you can think of, and you'll even have the ability to include the cost of these improvements in your financing deal. Take a look to see if anything catches your eye, and get on the phone with us to start working out possibilities on upgrades for your next ride. We even offer repair and maintenance services for customers, all performed by our ASE-certified expert technicians!
What Sets Us Apart from Your Typical Auto Dealer
While we can't speak for the quality of a place like Ultimate Rides Oshkosh, we are very confident that we offer the best experience possible for our clients. If you aren't the type to lower your expectations, you'll be quite happy with our vehicle selection. Each car, SUV and truck we sell is rust-free. While this isn't always easy to accomplish being located just an hour south of Chicago, we have found that it's worth all the effort we put in. While we do buy vehicles from the public, we also employ a team whose job it is to find the right trucks, SUVs and cars for our inventory. They head out to places like the Southwest, where it's easier to maintain a vehicle, to find the best models available. From there, we bring each vehicle back to our shop for an inspection, ensuring that it meets our standards before we upgrade it and list it in our inventory for you to browse.
It's more than just our vehicles that set us apart. We also give special attention to customer service. Give us a call and we can provide personalized vehicle recommendations, as well as offering more details on any ride you find in our inventory. Our team is friendly, knows a ton about cars, trucks and SUVs, and will work with you to find your ideal vehicle, whether it's something we already have in stock, have the ability to build, or will seek out for you.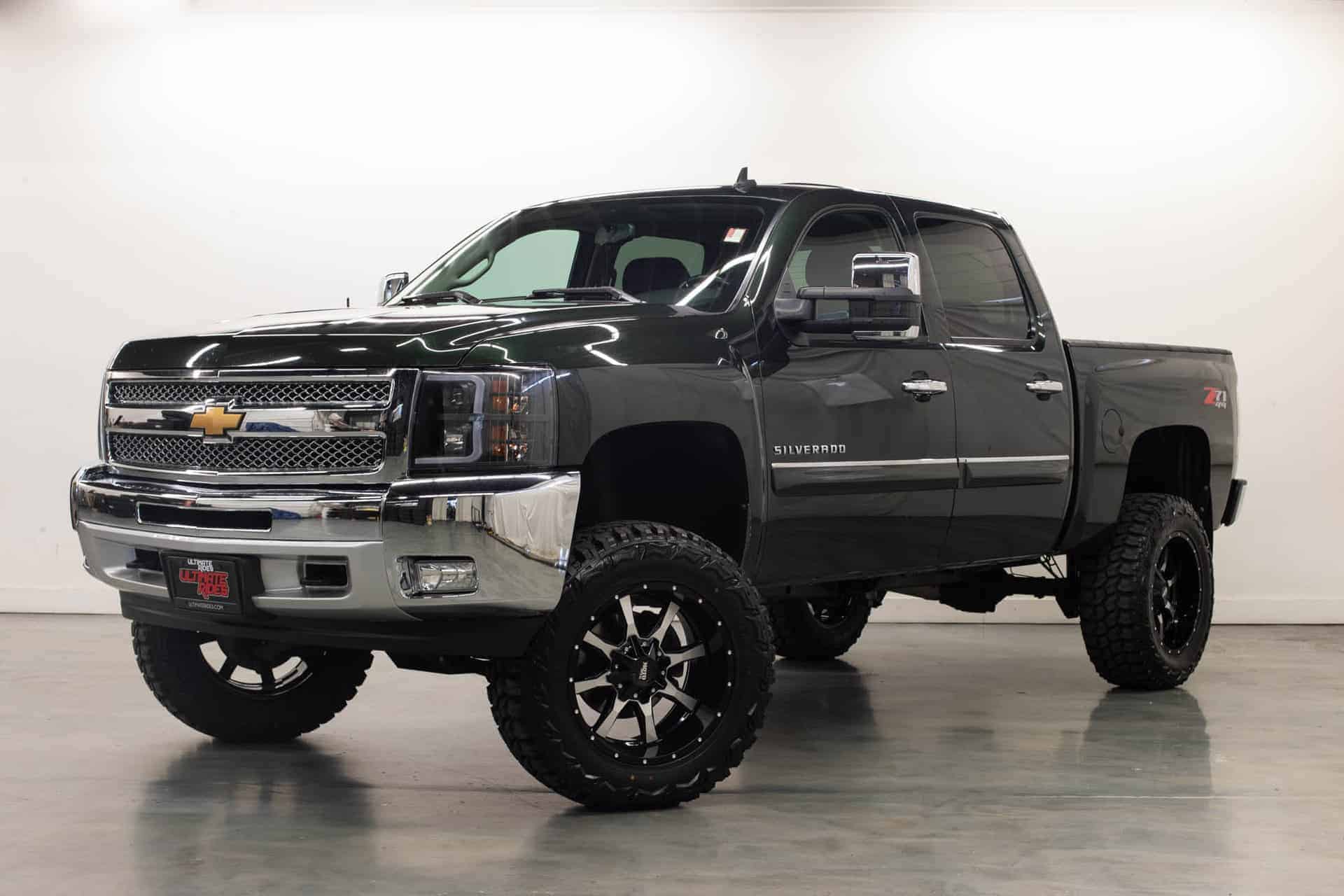 Fast and Reliable Delivery for Vehicles Nationwide
Even if you decide you don't want to make the drive over to Coal City, we can still set you up with your next car. We offer shipping for every one of our vehicles, and it's all made affordable through the option to finance. Get in touch with us when you've found your next ride, and we'll be able to set you up with any custom upgrades you'd like before we ship it out. Let us know if you're looking to finance and we can handle everything right there over the phone!
Happy With Your Vehicle? Leave Us a Review!
If you're a previous Ultimate Rides customer and would like to leave us a positive review, we encourage you to do so. One of the main ways we increase our business is through positive word of mouth, so make sure to tell your friends about the great experience you had shopping with us! We always work hard to provide the right custom vehicle, and we can offer shipping all over the United States.
Does it sound like we might be the ultimate place to find your next car, SUV or truck? Our dealership has a huge selection to offer, with each model available to customize exactly the way you want. Take a look at our existing customer reviews and you'll see we mean every word of what we say. If you're driving from Oshkosh, all you need to do is take I-41 south until you reach I-94. Take that east until you get to I-294 South, and take that to I-55 South. Once you're on I-55 South, head down to exit 236 to IL-113 W, and Ultimate Rides is located right down the road! Our address is 38 W. Division St., Coal City, IL 60416. You can get in touch with us over the phone at 815-634-3900, where our team can help you find the perfect new or used vehicle today.