Lifted Trucks Under 20K | Ultimate Rides
High-Quality Trucks for an Affordable Price
When you're shopping for a custom truck on a budget, it's not always easy to find what you need. That can change when you choose Ultimate Rides. We have a huge selection of trucks ready to buy today, including options available for under $20,000. That includes the Ford F150 pictured throughout this guide, as well as a number of other trucks in our inventory. Best of all, you won't have to sacrifice quality like you might at another auto dealer. We provide stunning customer service, with cars, trucks and SUVs available at a fair price. It's not always easy to find a market price dealer that offers custom rides, but that's exactly what we are. You'll find both new and used models here, but you're more likely to find quality used options when looking at trucks below $20,000. Whatever it is you're looking for, let us know and we'll help you find it.
Spend some time learning about our trucks and everything else that Ultimate Rides can offer. Once you're ready to speak to a member of our team, you're welcome to give us a call. You can also apply for financing here on our website. When you take the first steps, you'll hear back from someone on our staff. We'll set you up with the right pickup truck under your budget and get you on the road in no time.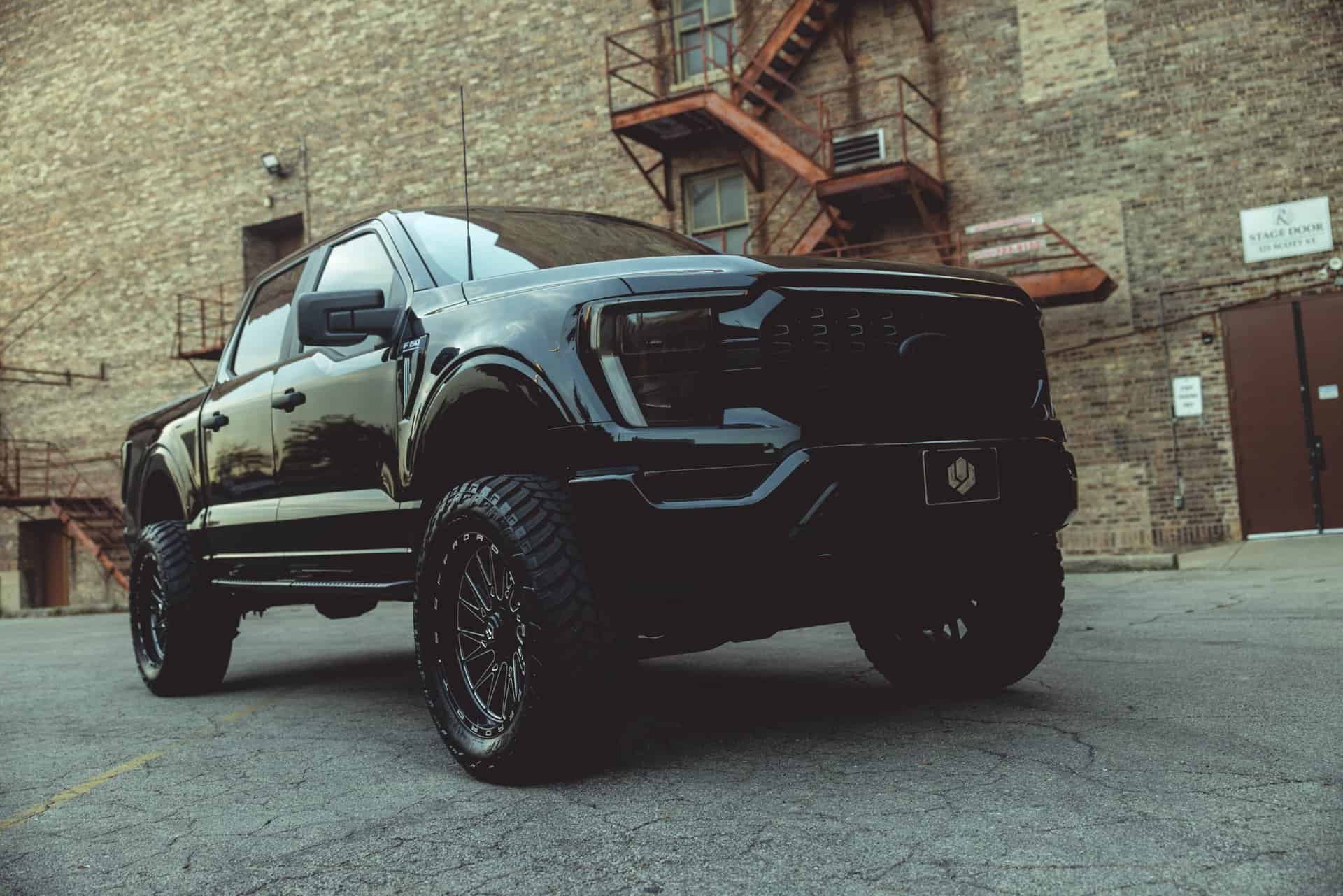 Build a Custom Truck with Us
One of the advantages Ultimate Rides has over our auto dealer competitors is that we design and build our custom trucks right here. While you might be able to find custom vehicles at other dealerships, it can often be difficult or even impossible to find out where the upgrades were installed. This can bring about doubt when it comes to the quality of installation and how the truck will work out for you. When you shop with us, you'll always know that our expert ASE-certified technicians were the ones that handled installation.
You'll find all kinds of upgrades on our trucks, with the most common being a suspension lift kit. These high-quality kits provide a solid and reliable ride that can add both style and versatility to any of our trucks. Depending on your budget, you could also have access to trucks with accessories like running boards, a custom interior or paint job, or LED lighting upgrades, all at a fair price.
Beyond that, our customers also have the option to further customize our vehicles before we send them out to you. Want to change the height, or add on some cool new accessories? We have a ton of products available right now, as well as the ability to order anything we don't already have for sale. You'll even be able to finance the cost of these improvements, helping keep the price at a reasonable level and within your budget. Just contact us to learn how you can start driving your perfect truck with our assistance!
Above and Beyond Standard Customer Service
As a whole, the auto sales industry isn't exactly known for taking the best care of its customers. Ultimate Rides is here to change that. We treat every customer with respect and kindness, providing information about all of our trucks and upgrades but without putting on any pressure to buy. We have tons of trucks to offer at a great price, and can also help you find the right car or SUV with no problem. Our customer service is all about putting you first, and we'll do that any way we can. That includes seeking out specific new or used vehicles that we don't already have for sale, or even building you a truck from the ground-up to your specifications. Get in touch with our team to learn more about price, features, and availability on our huge selection of lifted trucks, like a Ford Super Duty or a Jeep Gladiator.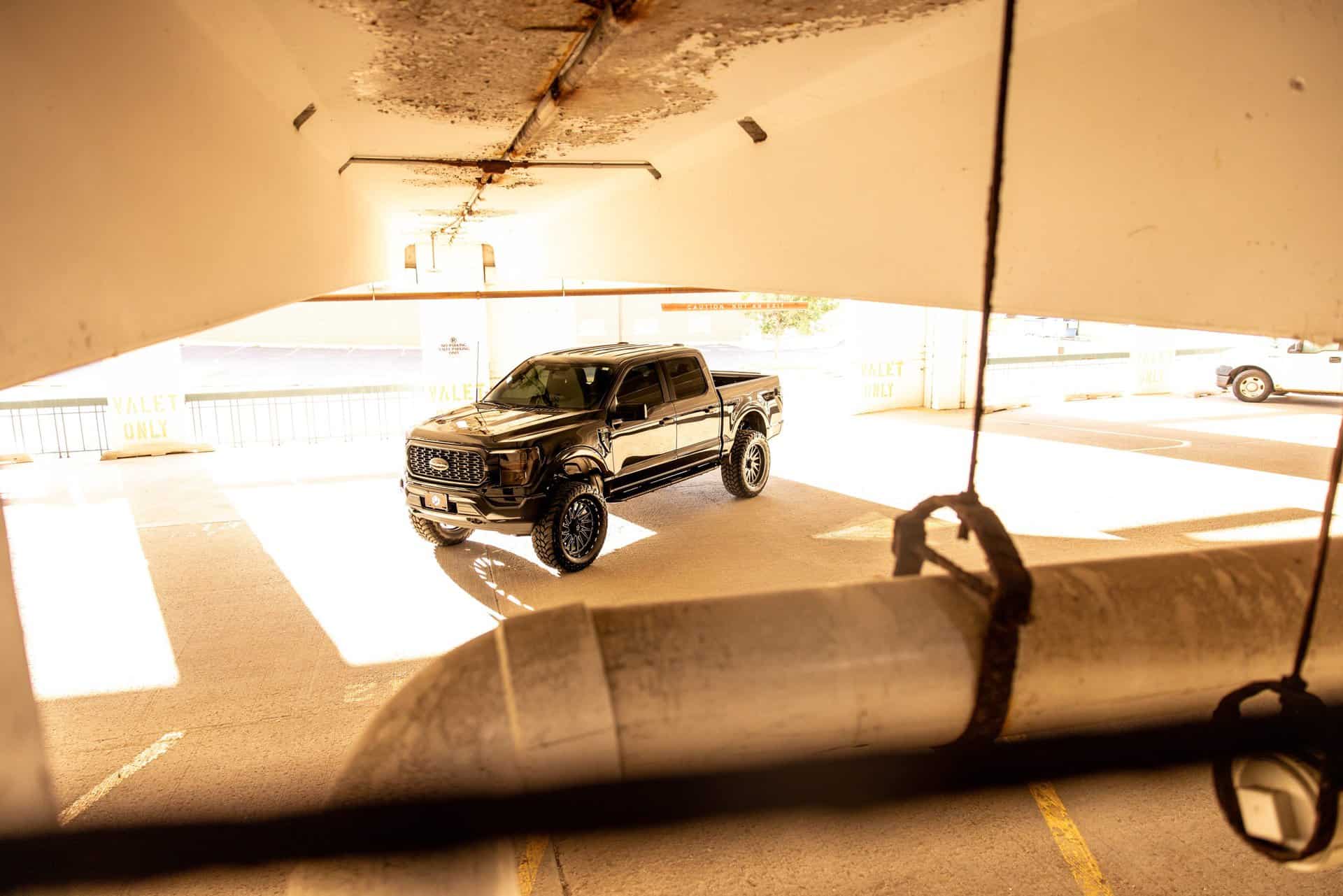 Shipping Availability Across the Country
Want to start driving one of our incredible trucks without even leaving your home? You're in luck, because Ultimate Rides offers shipping for all of our cars, trucks and SUVs. Get in touch with us over the phone or fill out our online financing form to get started. From there, we'll be able to get you the details on our inventory. Once you've made your final decision, we'll handle the shipping information and finalize your financing plan. You'll be able to include the cost of delivery in your vehicle financing deal if you'd like, and as soon as everything is complete our team will get to work! Your vehicle should arrive within a week from the time we have completed your requested upgrades.
Rust-Free Trucks Ready Today
You won't find just any used trucks for sale at Ultimate Rides. We go far out of our way to ensure we bring in the best trucks possible, while also ensuring you don't always have to pay an exorbitant amount to find one. Our cars, trucks and SUVs are rust-free, even our most price-friendly used options for sale. Take a look at our inventory to check it out for yourself. We have plenty of models with low miles, all while featuring our team's custom upgrades. If you're tired of the same old poor-quality used trucks found at your local auto dealership, it's time to pay a visit to Ultimate Rides to try out something exciting. We have a team whose job is to go out in search of these high-quality trucks, and they bring us the best options they find. Each model goes through an inspection, and as long as it's up to our standards, we'll improve upon it and list it in our inventory for you.
Do you feel like Ultimate Rides might be the right place to find your next vehicle? We have plenty of affordable used trucks ready and waiting for you, and we'll get them to you fast no matter where you live. Get in touch with our team to discuss a possible sale at 815-634-3900. If you happen to live near Chicago, you can also come visit us at 38 W. Division St., Coal City, IL 60416. That's only an hour south of the city!