Find the Most Reliable 4WD SUV at Ultimate Rides
The Best Place to Find Reliable SUVs
Shopping around for reliable SUVs should not be something that stresses you out. Even if you have incredibly high standards of quality and reliability, we believe you should have easy access to top of the line SUVs with 4WD. If you're tired of finding the same old models at your local auto dealership, it may be time to give Ultimate Rides a try. We're a custom auto dealer specializing in lifted SUVs and trucks, with plenty of models that include four-wheel drive. Best of all, it won't matter where you live – Ultimate Rides can ship an SUV directly to your home. We carry both new and older models, with most of our inventory featuring upgrades such as a suspension lift already installed.
Whether you're looking for a Land Cruiser, a versatile Toyota, or a rugged Jeep, you can count on us to help. That's because, in addition to our already-vast selection of vehicles, our team will track down specific models for you. We'll find it, bring the SUV back to our shop, and you'll have a chance to upgrade the vehicle any way you'd like. There's a lot to love about shopping with Ultimate Rides, and we're eager to tell you more. Continue reading to get a better idea of what we can offer, and get in touch with our team over the phone as soon as you feel ready to begin the process of buying a custom SUV with four-wheel drive.
Customize Any SUVs, Trucks or a Car
One of the main reasons so many customers love shopping at Ultimate Rides is the ability to customize any SUV via our team of technicians. We have a full staff of ASE-certified techs that work on our stock. Looking through the SUVs we have available, you'll quickly see that most aren't just standard old models. We offer custom color schemes, engine enhancements, a custom wheel package, stylish and comfortable interiors, and most often a full suspension lift kit. Beyond these existing upgrades, our customers also have the option of making additional changes to the vehicle before they take possession. If you like one of our reliable SUVs, but think there are some things we could tweak to make it more to your liking, all you have to do is let us know. Once we've completed the work, you'll be able to cover the cost upfront or include it in your vehicle financing deal, allowing you to pay off the upgrades month by month alongside your new SUV.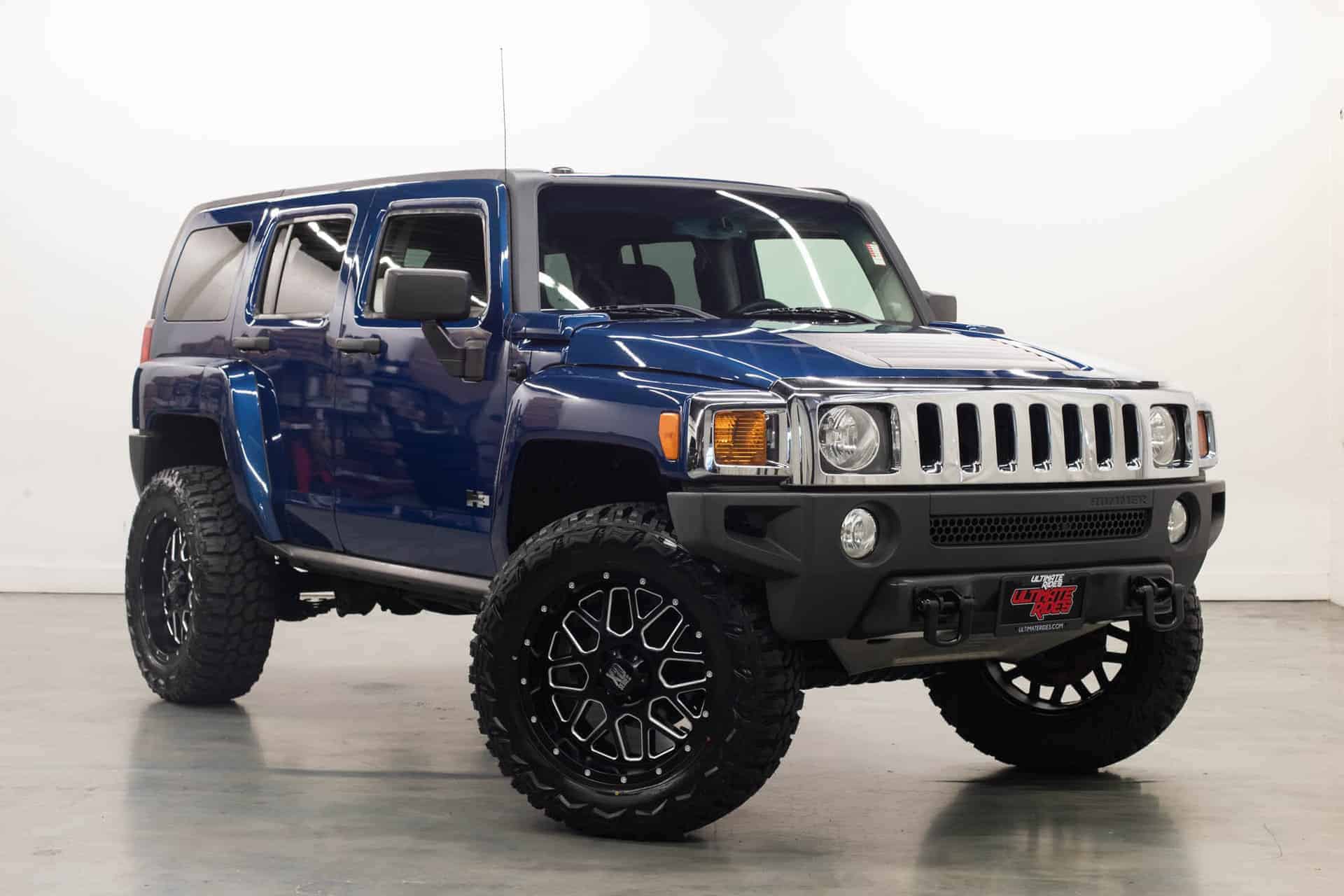 Drive a 2022 Model or Rust-Free Used SUVs
Whether you buy a new or used vehicle from us, you can always count on finding an SUV, truck or car that is the best it can be. We have an in-depth process when it comes to determining which vehicles we sell. While it's obviously much easier to find new vehicles in great shape, finding the right used models requires more work. We have a team that goes out in search of used SUVs and cars, specifically checking out places with warmer and more suitable climates for taking care of vehicles. They bring the best options they find back to our headquarters. From there, our technicians inspect each SUV, truck and car to ensure it meets our high standards. As long as it does, we outfit it with upgrades and get it ready for you.
Shipping Available Anywhere You Live
If you want to drive the most reliable SUVs, you can't limit your selection to dealerships in your neighborhood. With shipping available all over the world, Ultimate Rides can hook you up with a reliable Jeep, Land Cruiser, Toyota RAV4, or any other model you might like to hit the road in. As we've mentioned, all of our SUVs are inspected for reliability, and we can affordably bring one right to your driveway. Start by looking over the models we have available today. If you find something you like, you can have us ship it out as is, or we'll happily upgrade it for you. We'll be able to set you up with a financing plan over the phone, and from the time your SUV is ready you can expect it to arrive in one week or less.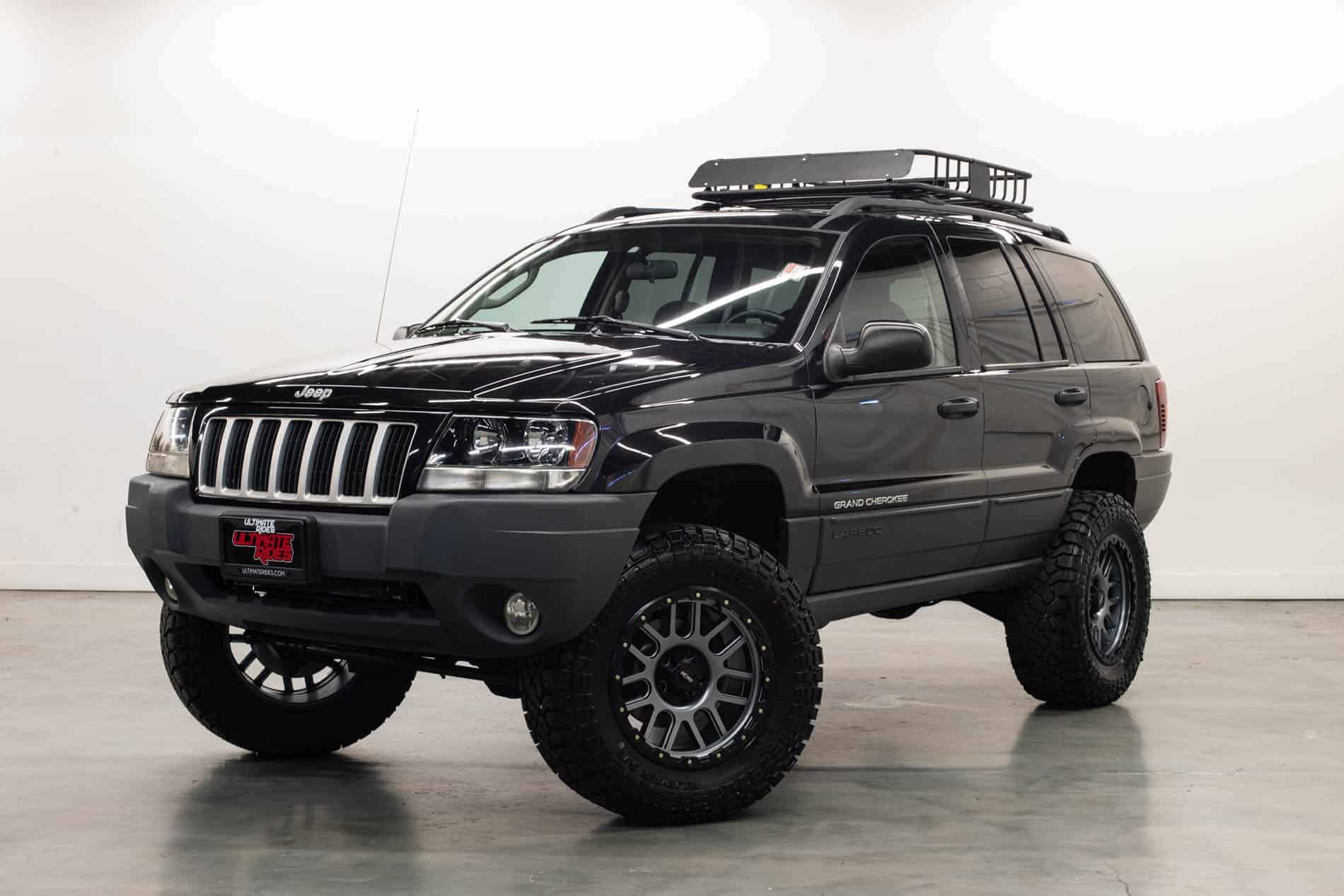 Customer Service That Goes the Extra Mile
In the past, have you ever dealt with an auto dealership and walked away from the transaction feeling like you could've been treated better? When you shop with Ultimate Rides, we promise that won't be the case. Every customer who calls us or visits our office is treated like a VIP. In addition to offering reliable SUV models, you can count on us to go above and beyond to make sure you're happy with your purchase. Whether we build you a custom SUV, track one down out in the wild, or set you up with one already in stock, we guarantee you'll be happy by the time you drive off.
Have you thought it over? If you're ready to find out more about what Ultimate Rides can offer, come pay us a visit or reach out over the phone today. We're very excited to share our SUVs and what they can do, both on the road and off. Give us a call at 815-634-3900 to learn more, or you can stop in and see us most days at our office. We're located at 38 W. Division St., Coal City, IL 60416, only an hour south of Chicago!