Best Used SUV Under 15000 | Ultimate Rides
SUVs for Sale for $15,000 or Less
These days, it's easy to become overwhelmed by the price of used vehicles, especially if you want a top quality SUV. However, that doesn't have to be the case. When you choose Ultimate Rides to buy your next SUV, you'll have a team at your disposal whose only goal is to help you find the right vehicle. We have great deals on custom SUVs, and we are confident you'll find an option here for $15,000 or less. We might even have something for you starting at as little as $10K. And that isn't all that sets us apart from your standard SUV dealer.
Ultimate Rides specializes in lifted models, with options from Jeep, Ford, Chevrolet, Toyota, and many more. We also work incredibly hard to put forward the best customer service experience possible. Our team will do everything in our power to find a vehicle that satisfies you. Perhaps best of all, each SUV, truck and car in our inventory is inspected for quality, so you'll know exactly what you're getting when you buy. We even ship SUVs all across the United States, and sometimes even beyond those borders. Learn more about us here today, and give our team a call when you'd like to find out more about our top SUVs.
Great Quality SUVs and Cars – Free of Rust
The quality of our models is incredibly important to us. That's why we don't just bring in any used SUVs that we find. Ultimate Rides employs a team of buyers who seek out high-quality, rust-free SUVs, cars and trucks. They head to the warmer parts of the country — areas where it's easier to take good care of a car due to the climate. From there, we bring these models back to our own headquarters. Before we put anything up for sale, each vehicle goes through an in-depth inspection. If we find anything we don't like, we'll fix it or we won't put the vehicle up for you to buy. We only offer the best for our customers, no matter what their budget might be. People count on us to offer the most reliable SUVs and cars, and we won't disappoint. If you have any questions about our models, from their MPG rating to features they might have inside, be sure to let us know.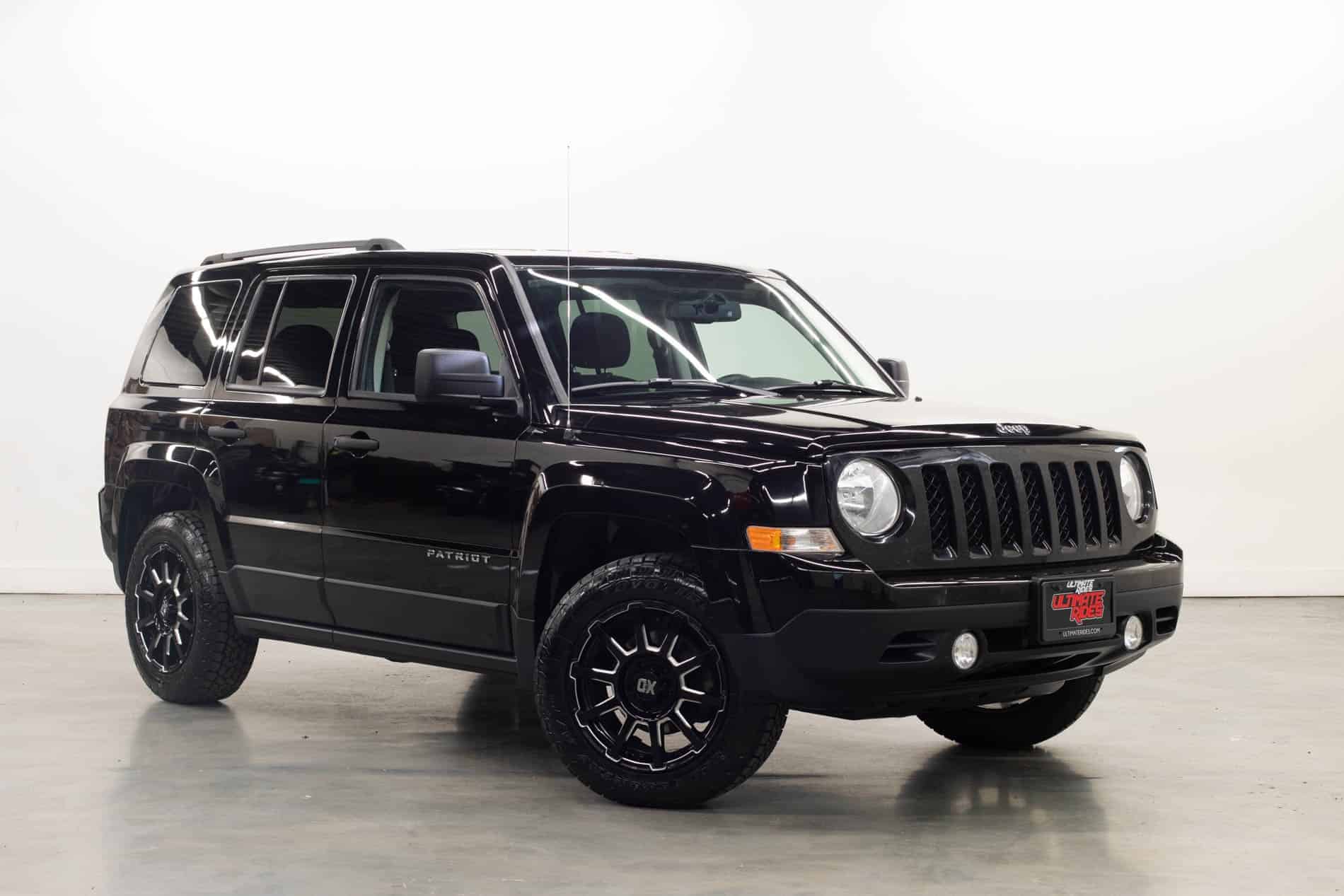 Customize Your Next Vehicle Any Way You Like
People from all across the globe choose Ultimate Rides to find high-quality lifted SUVs. We are one of the top providers out there, whether you live down the street or on the other side of the world. A quick look at our inventory will reveal models that have been upgraded with suspension lift kits, custom wheels and tires, new paint jobs and so much more. This is all made possible due to our team of technicians, who are the best in the business. Our crew is ASE-certified, with plenty of experience and, most importantly, a passion for custom vehicles. Whether you're looking for the best used SUVs under $15,000 or just want us to build something custom to your specifications, you'll be able to rely on Ultimate Rides to find the right SUV.
Any time a customer purchases an SUV, truck or car from us, new or used, we'll give them the option of further customizing the vehicle before we send it out. It could be something as simple as changing the height of the lift, or you could ask us for a full makeover for the ride. Whatever you decide on, our team will get right to work. You'll even have the option to include the cost of these improvements in your vehicle financing deal, helping you keep things affordable at a good price. If you have any questions about this process, feel free to get in contact with our office and ask us whatever is on your mind!
Affordable Nationwide Shipping
With the help of Ultimate Rides, you aren't just limited to the used SUVs in your own area. We offer simple and fast delivery at a good price on any car, truck or SUV in our inventory. Start by browsing the models we have available to see what you'd like to buy. From there, someone from our team will help you out with financing over the phone. You'll still be able to decide if you wish to customize the vehicle, and you can always count on us to offer a good rate. At this point, you can also decide if you'd like to cover the costs of shipping separately, or include them in the financing deal. Either way works for us, and it all depends on your individual situation. Remember that we have SUVs under $15K, so you won't be stuck with a monthly payment you can't afford. Once everything is finalized, our team will get right to work on your next SUV. When we've finished our upgrades, or from the moment you finalize the purchase if you aren't upgrading, you can count on your used SUV to arrive within a week.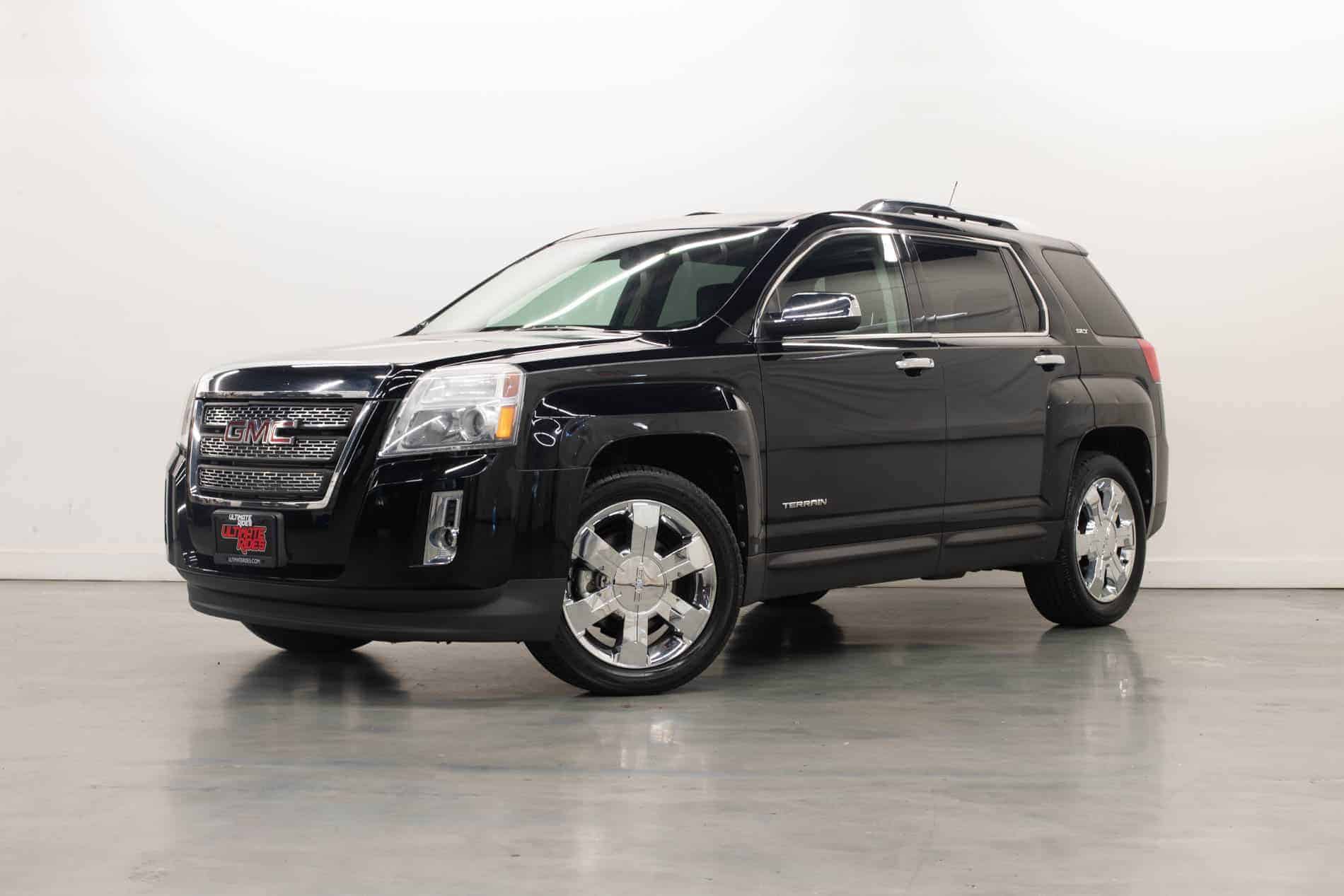 Setting a New Industry Standard for Customer Service
At Ultimate Rides, we care about more than just getting our great used vehicles out the door. We want to make sure every single customer is happy with their experience shopping with us. That's one of the reasons why we offer used SUVs and cars available for less than $15,000. Whether you're speaking with us over the phone or paying a visit to our office, you'll be treated like a VIP. Our goal is to help you start driving a great vehicle, and one that you specifically are happy with. We don't want our customers to settle. With that in mind, we'll even help you locate specific models that we might not have in stock. If you want something incredibly specific, like a 2012 Toyota 4Runner, you can count on us to find it for you. Leave a small deposit with our team and we'll get to work right away, and once we track the vehicle down you can buy it as it currently is or have us install some upgrades for you. Get in touch with our team to learn more about how we go above and beyond to help find the perfect SUV.
Finding a Lifted SUV at a Good Price
Not all of our SUVs are cheap, but you can certainly bet that we'll help you find one within your budget. We understand that not everyone can afford to buy the best quality SUVs with all the latest features. However, we still work hard to provide affordable lifted models. Finding a good price on a custom SUV isn't often easy, but it's something that we work hard towards providing. We offer the best used vehicles at a price that won't make you scoff. Contact us to learn more and we're quite confident you'll find the right SUV waiting here, or we'll track it down for you.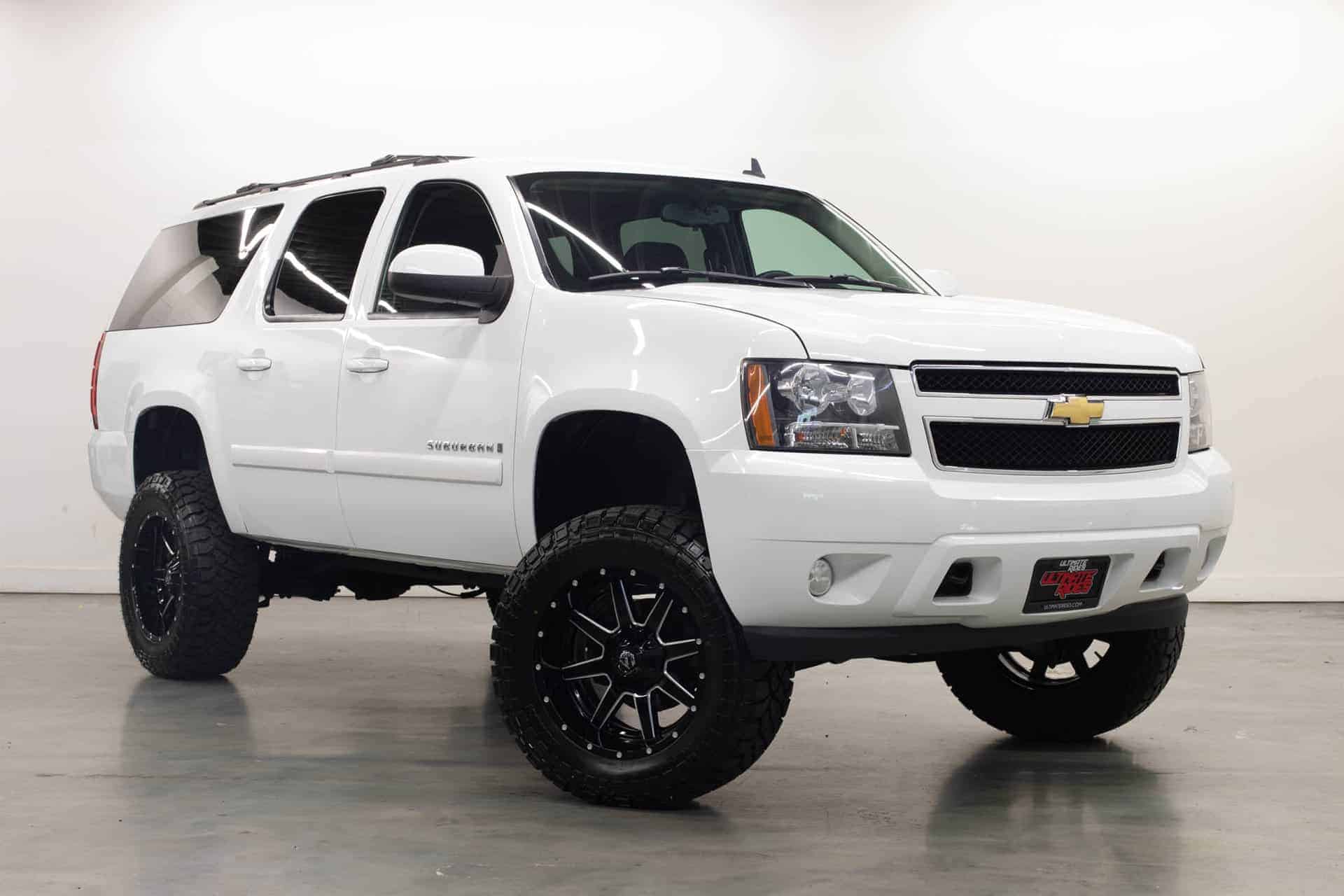 What to Know About Lifted Vehicles
If you decide to drive one of our top lifted rides, there are just a few things you should know. You won't have to worry about the ride quality deteriorating, because we used the best products with the best installation. However, it is inevitable that your MPG rating will increase. Additionally, with a higher center of gravity, you'll need to be more careful taking turns, especially sharp ones. However, as long as you follow the rules of the road and drive safely, you will have nothing to worry about when you're behind the wheel of one of our awesome custom SUVs.
Have you learned enough about Ultimate Rides and our used SUVs that you feel ready to begin? If so, that is great news. Our team is waiting for your call, or if you find yourself in the Chicago area, you're even encouraged to come down and visit our office. We offer cars, trucks, and SUVs from our headquarters just an hour south of the city. You'll find us at 38 W. Division St., Coal City, IL 60416. Otherwise, you can reach us over the phone at 815-634-3900. Get started today and we can have your next SUV delivered straight to your home in just a matter of days.