Most Reliable Used SUV Under 25000 | Custom SUVs
Reliable SUVs for Sale Under $25,000
If you don't want to spend quite a lot of money, it can be difficult to find an SUV that offers reliability in this sales climate. However, you don't have to limit your search to the SUV dealers in your own area. Ultimate Rides provides delivery to vehicles across the United States and beyond, all while keeping both our used SUVs and the cost of shipping affordable for customers. We have the best used SUVs around, from major brands, all free of rust and ready to drive. At the same time, you can expect to find plenty of these vehicles available for under $25,000, sometimes even at half of that price.
At Ultimate Rides, we have a team of buyers who go out in search of SUVs that are in great condition, and they bring the best used options back to our custom service center for inspection. Each SUV is checked out thoroughly to make sure it's up to our standards, and from there, most are upgraded with suspension lifts and other improvements. Check out our inventory to see everything we have to offer, including a wide range of reliable custom SUVs at a fantastic price. In addition to our used SUV models, customers can also find to expect new models if that's what you're looking for. On top of that, you can even rely on us to find a specific SUV for you, whatever it is you might be looking for. Learn more about Ultimate Rides and then get in touch with us to find your next SUV, truck or car today, at or below your budget.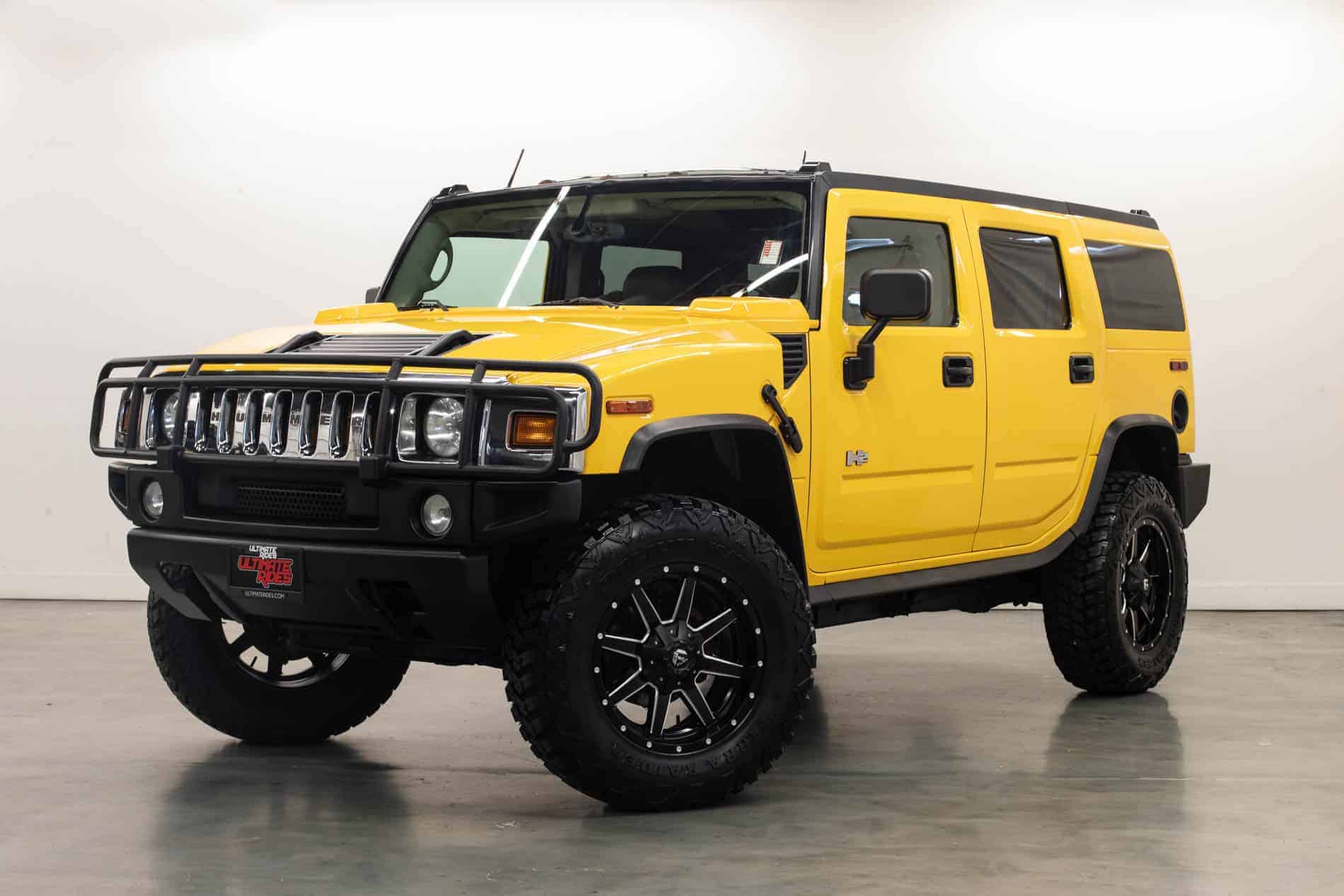 Customize Your Next SUV, Truck or Car with Ultimate Rides
In addition to most of our inventory already featuring custom upgrades, Ultimate Rides customers will always have the opportunity to further improve and tweak their next SUV to their liking. Our ASE-certified team is capable of installing any accessories or improvements you can think of. From accessibility features such as running boards, to a custom paint job, to a brand new interior, there's no limit to what we can offer on a stylish and capable SUV. Best of all, if vehicle budget is a concern for you, you'll be able to include the cost of these improvements in your financing deal. For just a little bit extra each month, you can start driving a custom SUV designed to your specifications. We turn the best used SUVs from standard models into your dream vehicle.
Most of our SUVs feature lifted suspension, and that's just the tip of the iceberg. We can improve on standard safety features by offering a surround-view camera system for better reliability, or a set of brighter LED headlights to illuminate your way through the dark. With the help of our team, you'll be able to start driving the most reliable SUVs featuring all the upgrades you need to suit your daily life. We can even offer these improvements to your current SUV, truck, or car, so make sure to get in touch with us soon to begin!
Nationwide Shipping at an Attractive Price
Although Ultimate Rides is located in the Chicago area, we supply customers from all across the world with custom SUVs and cars. Most of our customers are located outside our area, and it's all made possible through our shipping process. With plenty of vehicle options available under $25,000, you won't have to limit yourself to a model you don't actually want to drive. Start by looking at our online inventory, where you can find the SUV that best suits your needs. From there, give our office a call. We'll set you up with the best SUV for your situation, or help you find something outside of our inventory. If you're unsure of what you want, our team will offer advice on choosing the best SUVs under $25,000 to fit in your price range. As soon as you've picked out a vehicle under your maximum budget, with the right level of reliability, we can start taking care of the financing process. As soon as the new or used vehicle leaves our service center, we'll have it delivered it you within a week.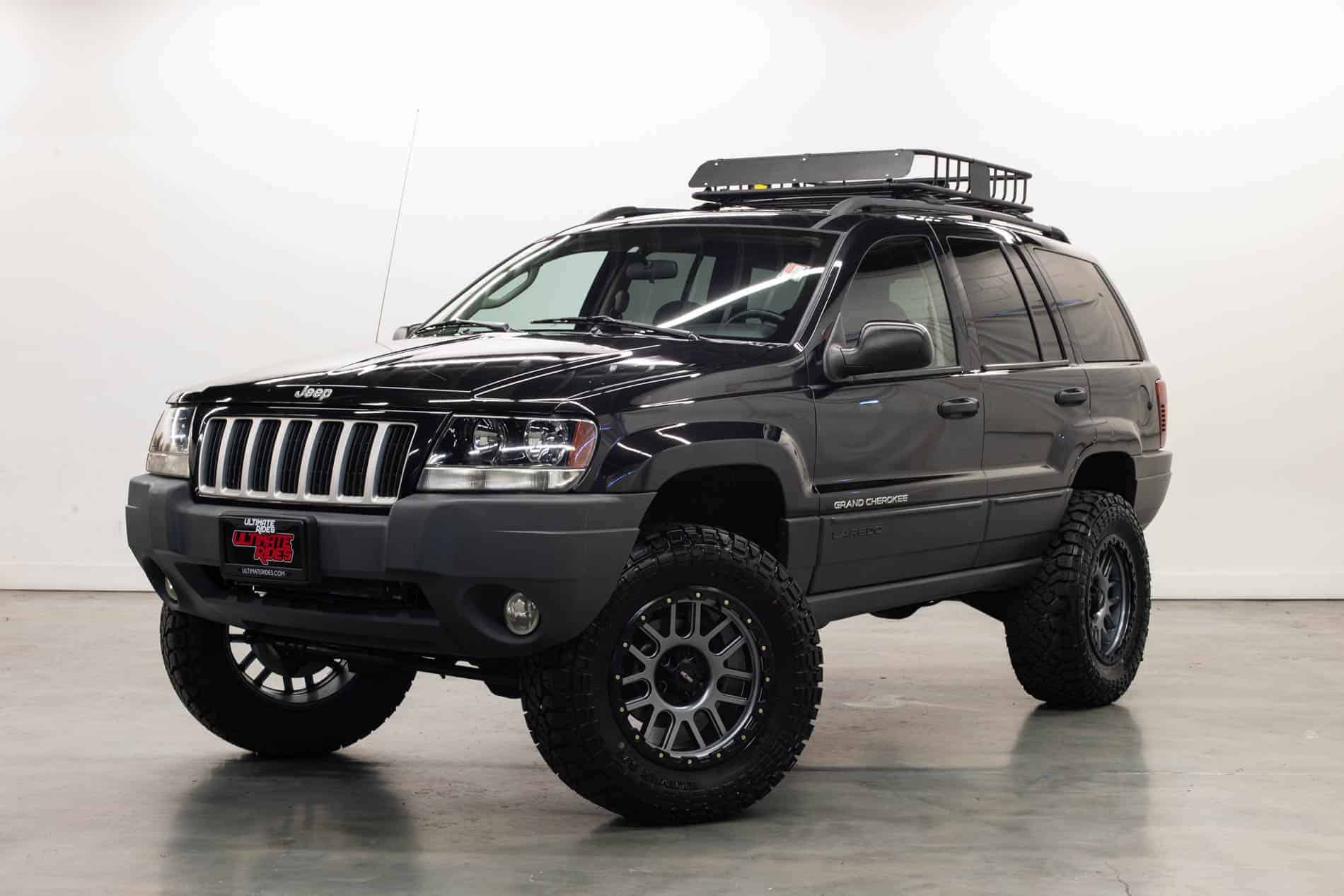 Most Popular and Affordable SUVs
Before you head out, let us highlight a few of the lifted SUVs that offer the most reliability at a great price. The best used SUVs are the models that not only fit under your budget, but also will stay running for years to come. Most of our inventory is ready for you to browse right here on our website as we speak, so check it out to see if you can find any of the options below waiting for you.
Hummer
While the Hummer is making a major comeback as an all-electric SUV, you can still find the original lineup of the H1, H2 and H3 in excellent condition. Most of those options can even be found for under your desired price range if you stick to used models. If reliability is a concern for you, the Hummer is an excellent choice. It's a vehicle that offers power and rugged capability that you can take off-road or keep on the road and highway. While the new edition is one of the most sought-after electric SUVs, the used models can still be found under $25,000, and in excellent condition. Be sure to let us know if you're in the market for a used Hummer.
Jeep
Here at Ultimate Rides, we love Jeep. They offer SUV models that are ready for anything. While their older used editions don't often include a ton of extra features, that is actually good news for customers who want to come in under their budget. Check out our selection of used Jeep models and let us know if any catch your eye!
Toyota
Toyota has released a wide range of SUVs over the years, from the 4Runner to the RAV4 to the Highlander. They are some of the best used models to keep an eye out for, as they're often found under $25,000 and still in great shape. Their SUVs offer reliability as well as style and power. No matter what you're looking for in a vehicle, there's a very good chance there is a Toyota SUV out there for you.
If you're ready to get in touch with Ultimate Rides, reach us over the phone today at 815-634-3900. If you're in the Chicago area, you can find us at 38 W. Division St., Coal City, IL 60416.