Most Reliable Off Road SUV | Custom SUVS at Ultimate Rides
Off Road SUVs Available at Ultimate Rides
Looking around for the right SUV to take off-road? Ultimate Rides has what you need. With a huge stock of custom SUVs, as well as the ability to track down any specific models you'd like, we're the place to buy your next vehicle. We have our own lift center on-site with a team of expert techs who work hard to customize our SUVs. The most common upgrade we have to offer is lifted suspension, which can be incredibly useful for off-road action. In addition to that, we can get you set up with any accessories or improvements you can think of for your next vehicle. Though Ultimate Rides is located in the Chicago area, we're proud to offer simple and affordable shipping for each and every one of our SUVs.
Customer service is a hot button issue in the auto sales industry. While other car dealerships might try and push vehicles onto you, that won't be a worry with Ultimate Rides. Our main goal is to set you up with your ideal vehicle, whether it's an off-roader or something else. Take some time to learn about the many ways we can help you out, and click the button below to browse our lifted SUVs for sale. We're quite confident you'll find an off-road model that suits your needs. If not, you can count on us to locate or even build one for you.
Customize Your Next SUV Right Here
One of the reasons to check out Ultimate Rides is because we'll help you get the most out of your next vehicle. While you'll find that many of our SUVs already feature upgrades, you don't have to stop there. Any time you purchase a vehicle from us, you'll have the chance to customize it even further courtesy of our technicians. We employ a crew of ASE-certified techs who are passionate about custom vehicles and off-roading. Whether you choose a Jeep, a Ford, a Toyota, or any other model, we'll get it set up for off-road adventure with a suspension lift, LED headlights, grille guards, and so much more. Plus, you won't have to worry about paying for the cost of these improvements upfront. You'll have the option to include the cost in your SUV financing deal, raising your monthly payments by just a small amount in order to enjoy off-road excellence. Let us know how we can get started and we'll build you the most reliable vehicle for off-road action in just a matter of days!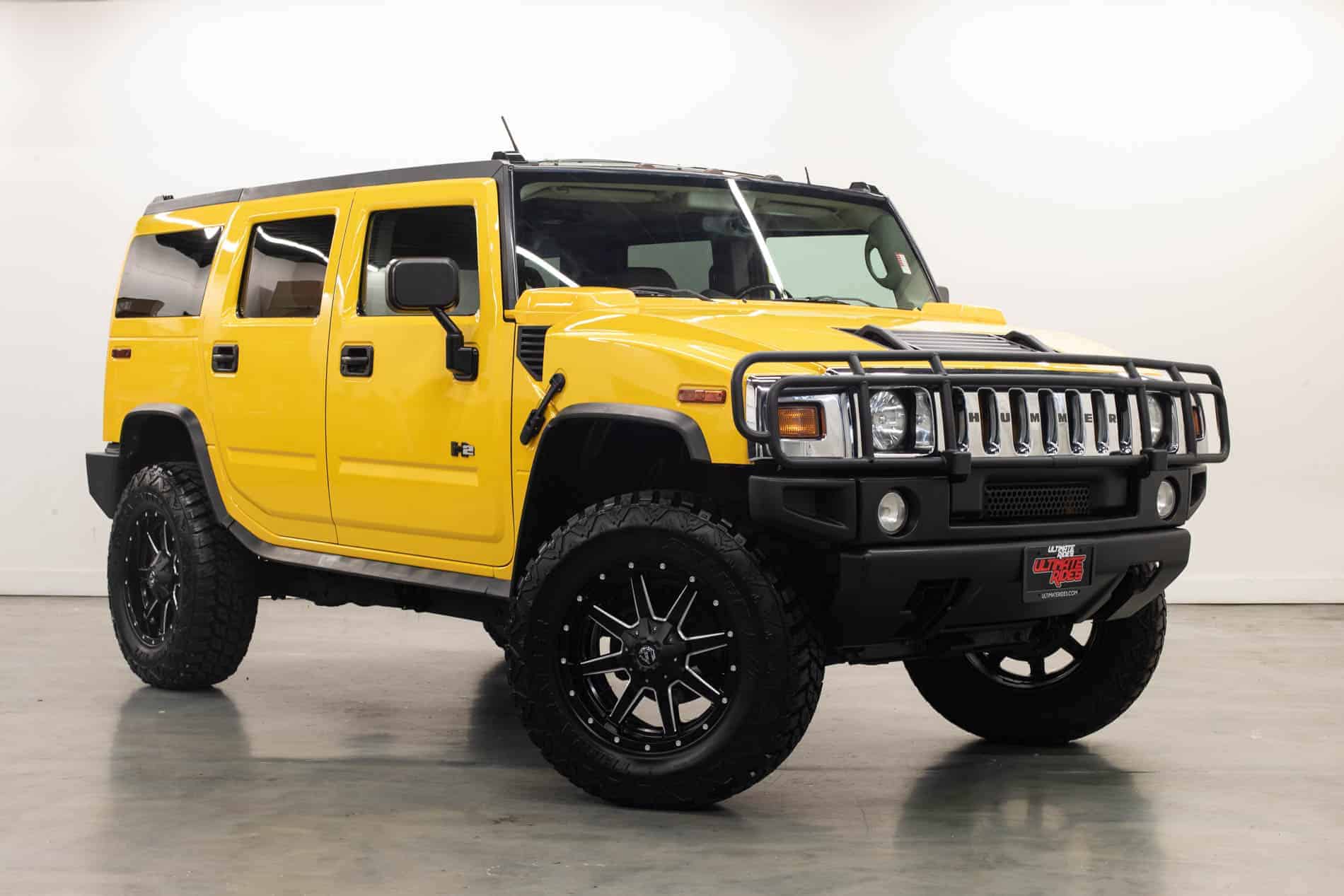 Reliable Off-Road Vehicle, Rust-Free
One of the important things that sets the vehicles at Ultimate Rides apart from competition is quality. While other dealerships offer a wide range of quality in terms of their vehicles, our models are all free of rust. We employ a team of buyers whose job is to seek out the best cars, trucks and SUVs for our inventory. Once they find them, we get them back to our HQ and each vehicle goes through an in-depth inspection. As long as the SUV meets our standards, we customize it with off-road upgrades and list it here on our website for you to check out.
Nationwide Shipping for SUVs and More
No matter where you're from, our off-road vehicles are available to you. That is because we offer quick and affordable shipping for our SUVs, as well as any car or truck you find. Get in touch with our office over the phone to go over which vehicles you're interested in. When you make a final decision, we'll handle financing there over the phone. You'll still have an opportunity to customize the vehicle further before we ship it out. You can count on your new SUV arriving within a week from the time we've finished upgrading it. Just let us know if we can help you start driving a reliable off-road vehicle and our crew will get right to work!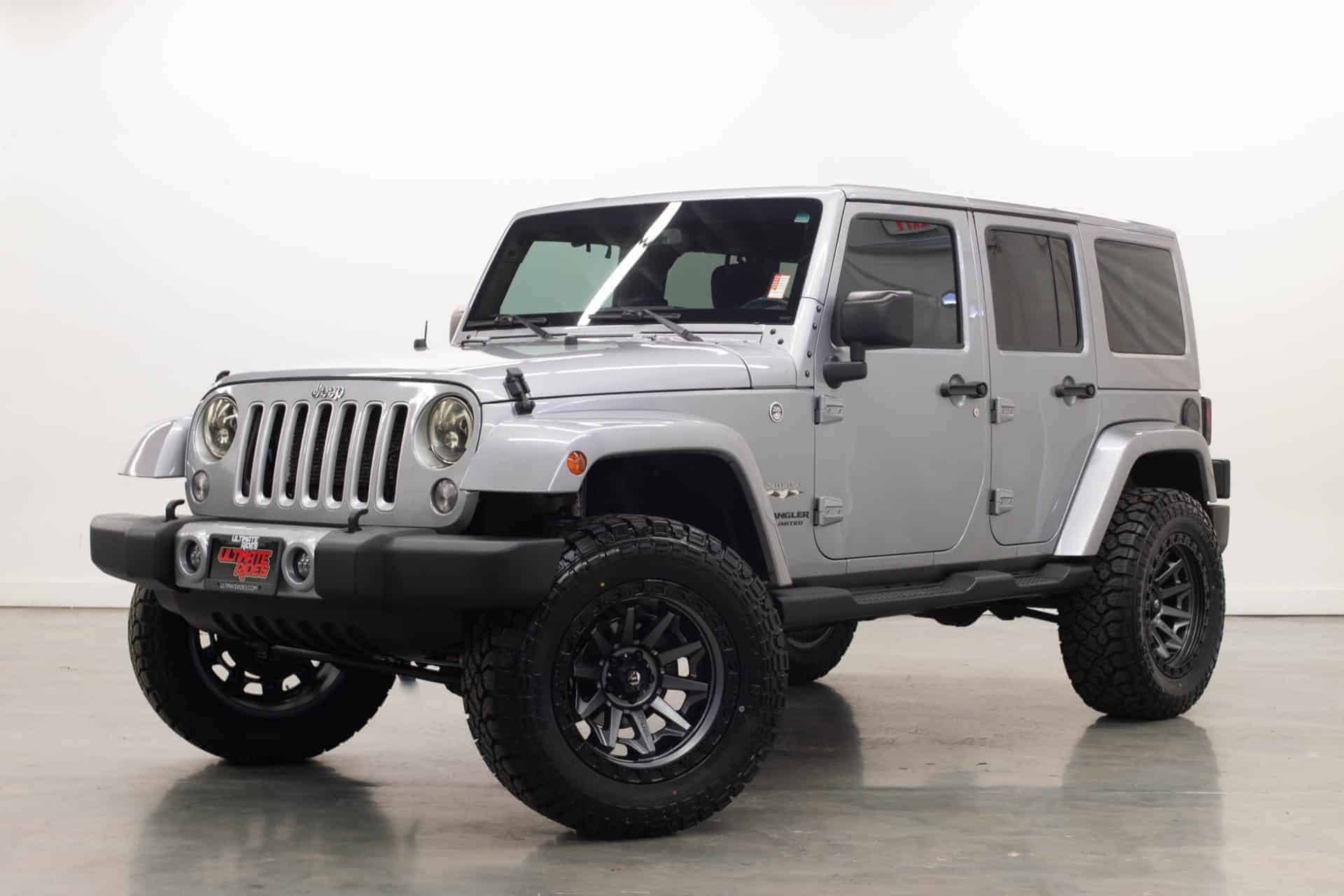 Models from Jeep, GMC, Ford, Chevrolet and More
Whatever kind of SUV you're searching for, you can count on Ultimate Rides to help you find it. We have a huge selection already waiting for you, but you don't have to settle for what's already in stock. If there is a certain vehicle you're looking for, whether it's a Jeep, Ford, Land Rover, or Toyota, we will track it down for you. The Jeep Grand Cherokee is a popular choice for off-roading, and we'll be happy to customize the Jeep any way you want. Vehicles like the Toyota RAV4 or Toyota 4Runner can be customized for off-road use, and can often last a very long time when taken care of. The Land Rover is designed to tackle off-road action, and we'll get the SUV even more ready for you. Just let us know what model you're after. Leave a small deposit with us and our team will track down your next vehicle for you.
Ready to hit the trail in one of the awesome off-road SUVs from Ultimate Rides? If reliability is important to you, we've got you covered. Give us a call at 815-634-3900 to learn more about any of our SUVs, or you can even come visit our office to see one up close. We're located at 38 W. Division St., Coal City, IL 60416, only about an hour south of Chicago, so come see us with or without an appointment any time we're open.